My desk is looking happy this month rather than it's usual bomb has exploded look. I generally have so much going on it can be rather hard to keep it all straight, but with my new pocket folder system it seems to be really helping me to have a more manageable workflow. Here are some other essentials I have to have on my desk:
gold stapler | desk calendar | gold scissors | mug | pencils | art print | mini succulent | milk glass vase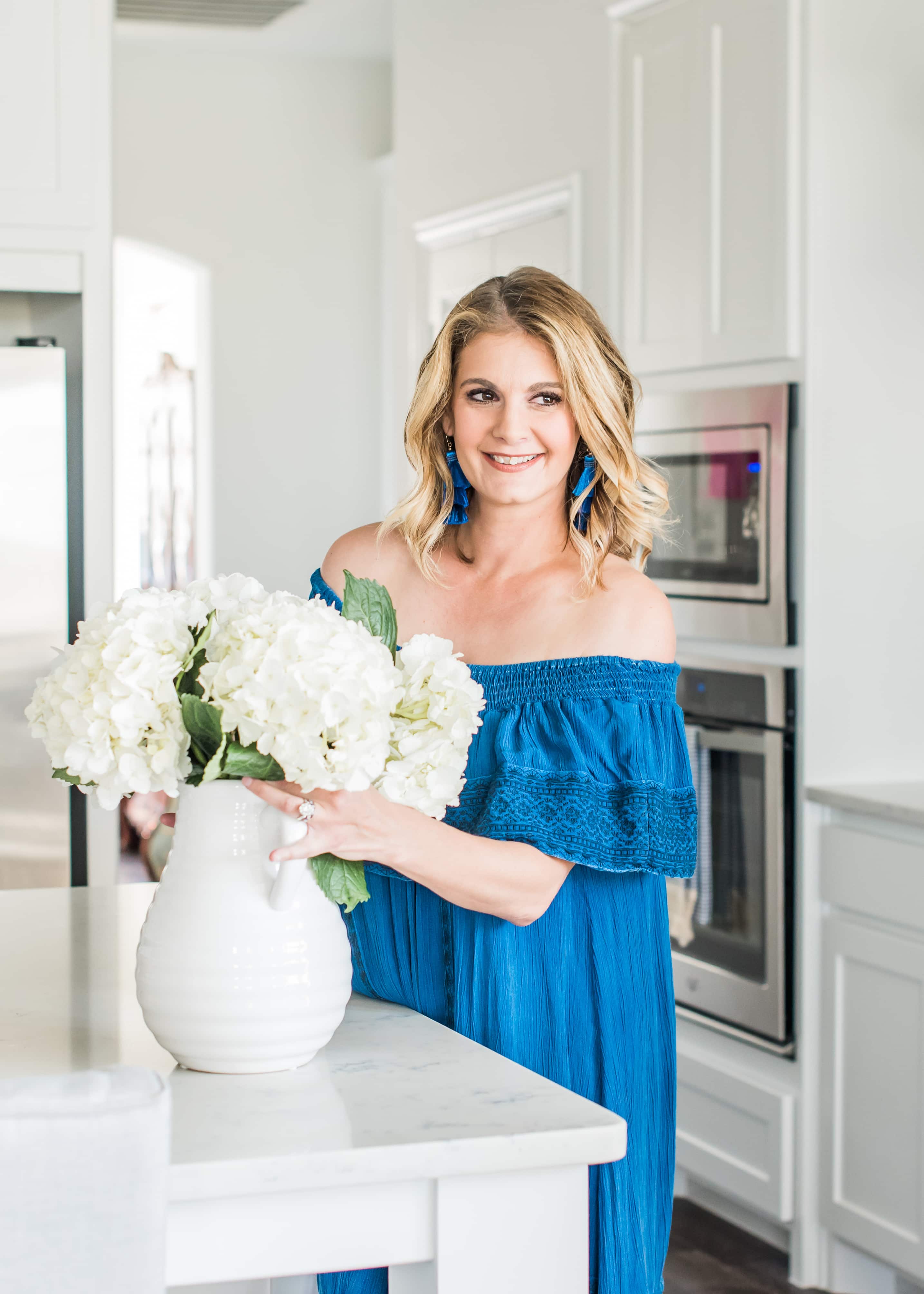 Rebekah Dempsey is the Creative Director, Stylist and Editor of A Blissful Nest. A site about everything for the home from stylish entertaining to fresh interiors. She has been in the interior design field for 15 years and loves to share tips, tricks and how to live a stylish and blissful life.