Happy Holidays! Pamela Smerker here from Fronie Mae Bakes and I am back this month with a peppermint white chocolate fudge recipe. In case you missed it, I recently shared a delicious Pumpkin Spice Hot Chocolate Mix recipe, which is perfect for this chilly season we are in the midst of.
The official start of winter is just days away and it has me in the mood for peppermint! I took my Grandma Fronie's fudge instructions and put my own spin on it to create this delicious old fashioned peppermint white chocolate fudge recipe. It melts in your mouth and has that fabulous cooling sensation that you can only get with peppermint.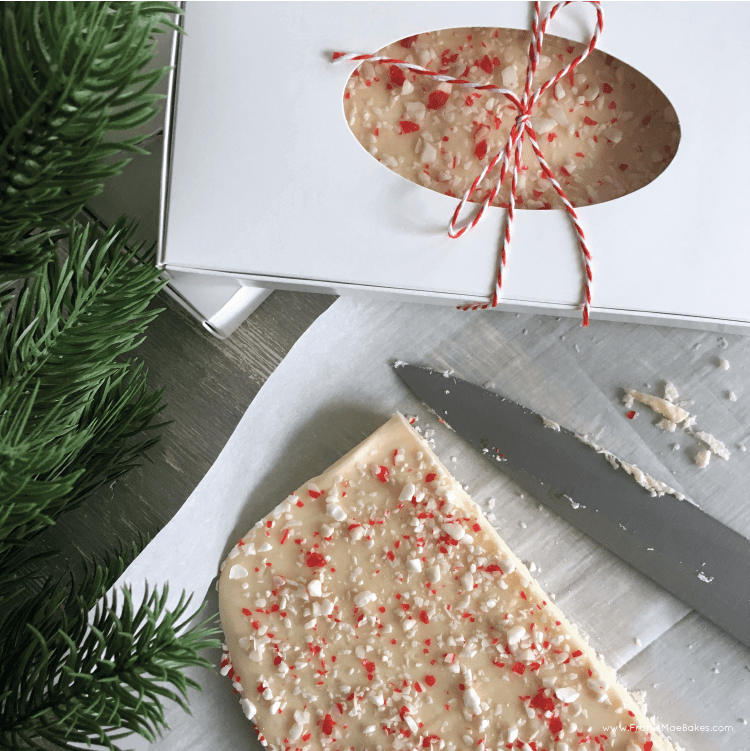 Old Fashioned Peppermint White Chocolate Fudge Recipe:
This dreamy fudge is really easy to make and is a great last minute gift when prepared and packaged up.  Here is the list of ingredients you will need.
Ingredients:
3 Cups Sugar
3/4 Cup Butter
2/3 Cup Evaporated Milk
11 oz. Package of White Chocolate Chips
2 Cups Marshmallow Fluff
1 Teaspoon Peppermint Extract
1/8 Cup Peppermint Flakes or 2-3 Crushed Candy Canes
9″ x 13″ Pan
Parchment Paper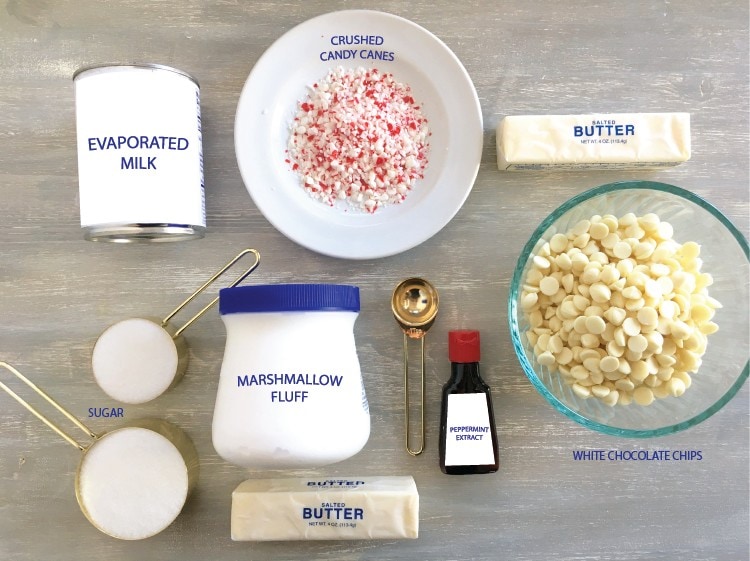 Directions:
Step 1: Place parchment paper in pan, so that it goes up the sides of the pan and set aside. In a 4 quart saucepan on medium heat combine sugar, butter and evaporated milk.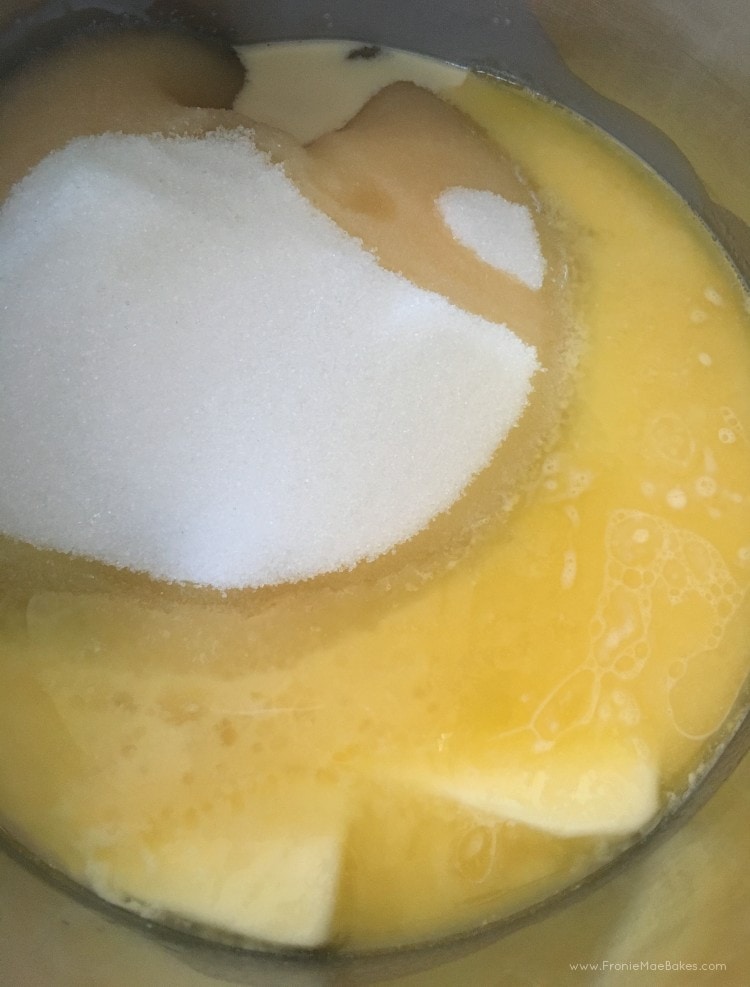 Step 2: Once mixture starts to boil, set a timer for 5 minutes and continue boiling over medium heat and stirring constantly with a wooden spoon. Mixture can burn easily, so keep stirring!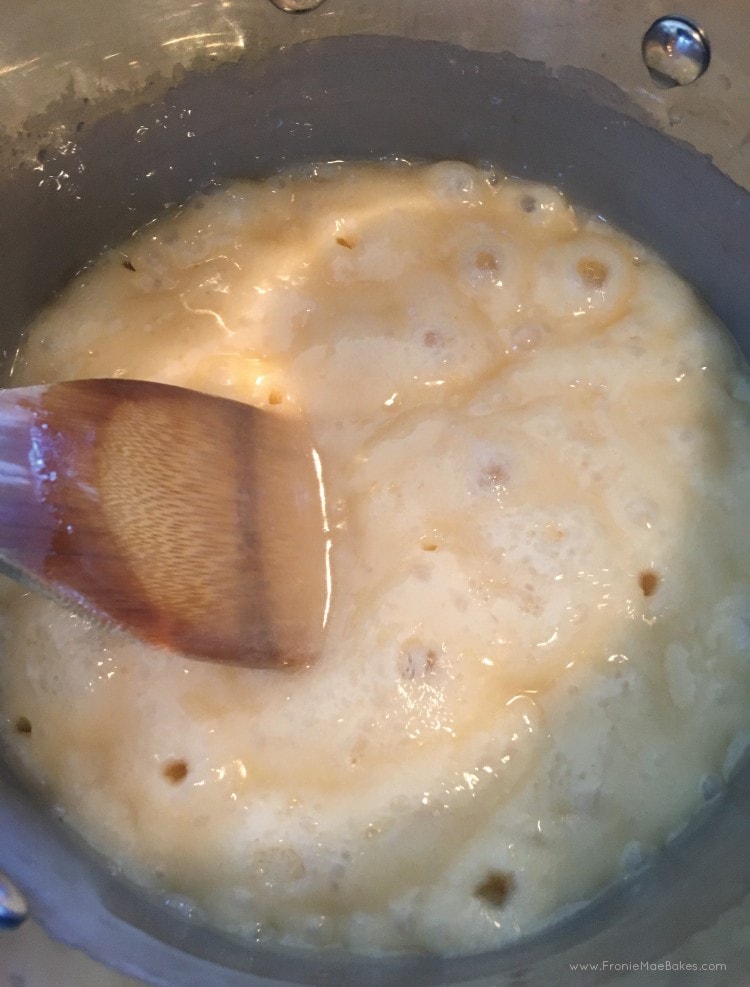 Step 3: When 5 minutes are up, remove pan from heat and add white chocolate chips. Stir the chips in until they are completely melted.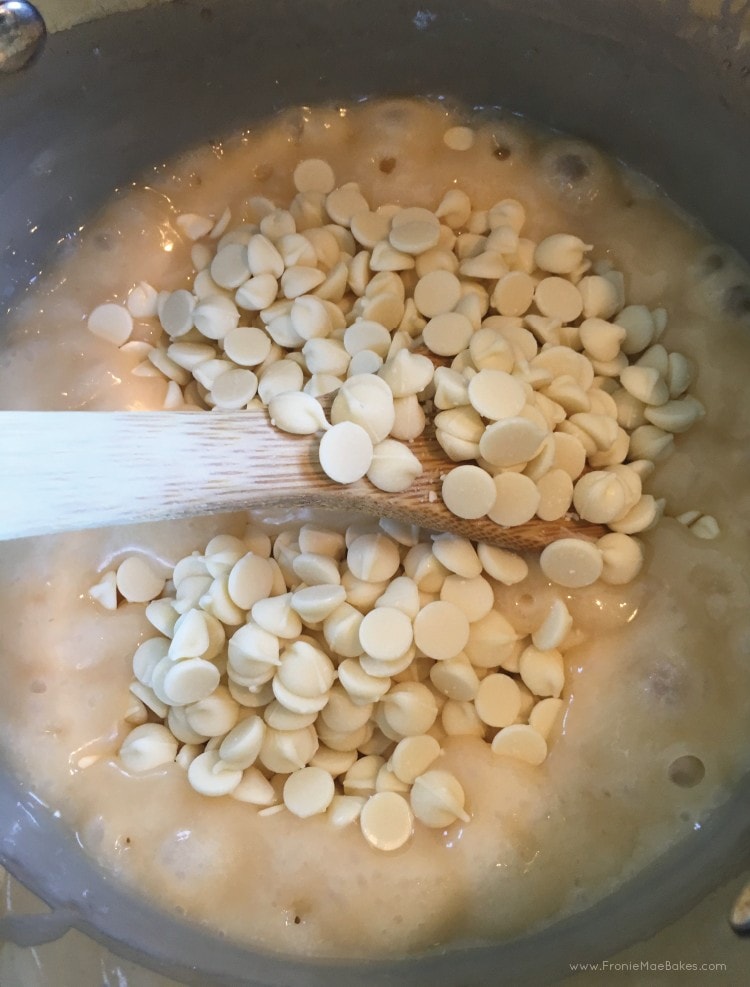 Step 4: Stir in marshmallow fluff and peppermint extract until mixture is completely combined and smooth. Fudge will be stiff.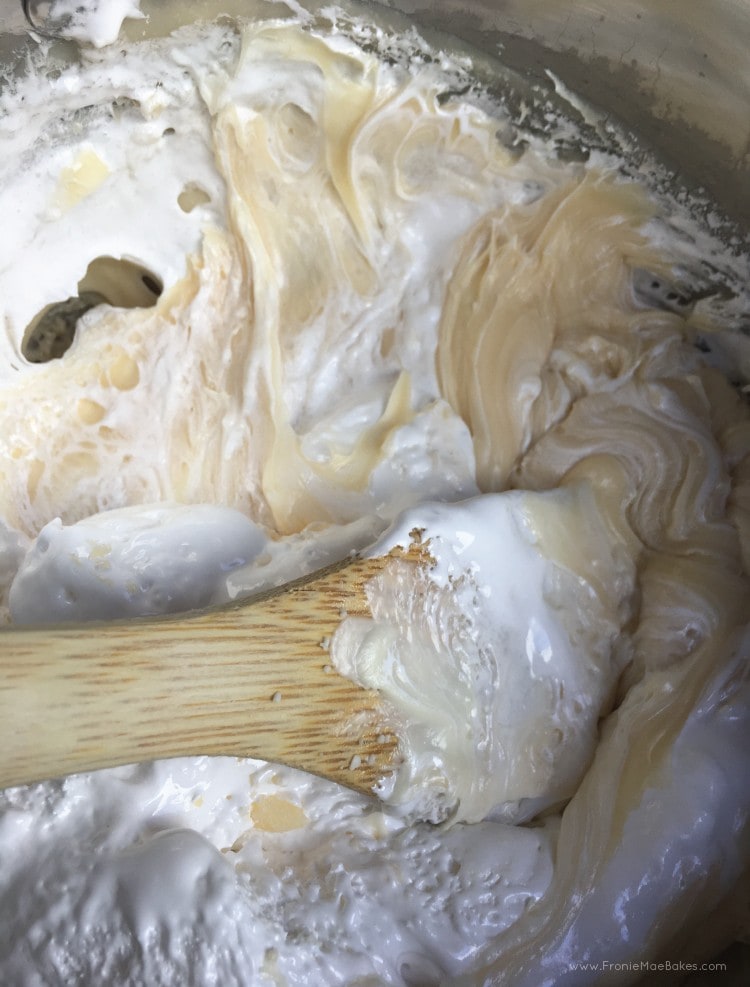 Step 5: Pour mixture into parchment lined pan and distribute evenly in pan. Immediately add peppermint flakes (or crushed candy canes). Let fudge cool completely at room temperature about 30-45 minutes.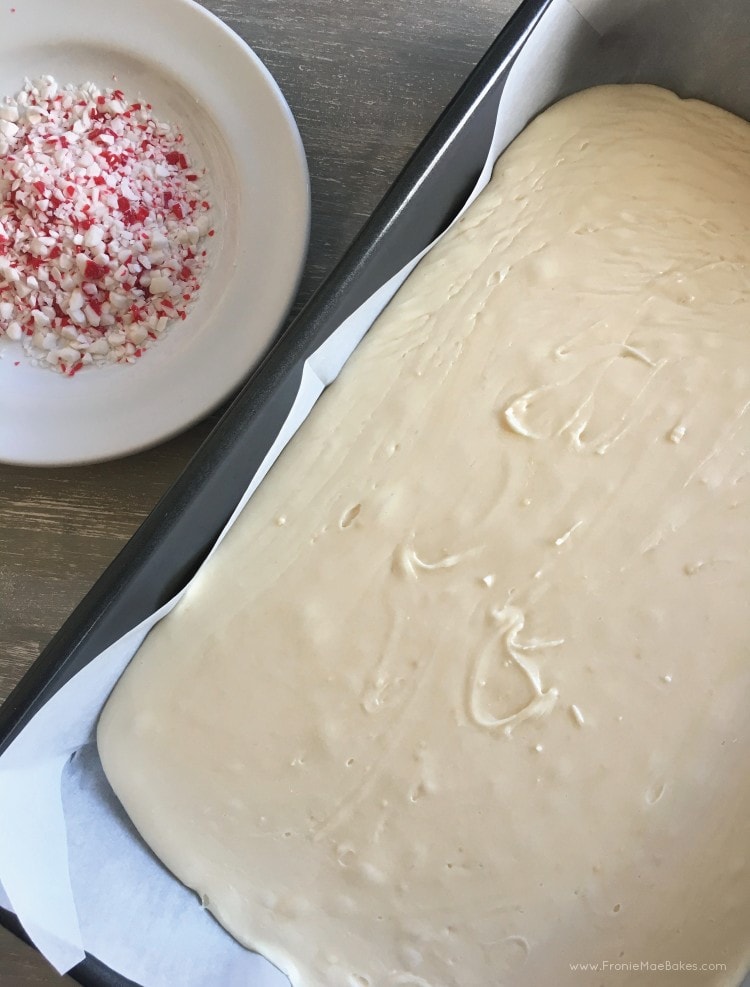 Step 6: When fudge is completely cooled, cut it with a sharp knife into bite size pieces or a large enough pieces to fit in decorative candy box. If you live in a dry climate, wrap your finished fudge in plastic wrap or keep in an airtight container as it dries out easily.

Step 7: Decorate boxes with pretty ribbon or bakers twine. If you live in a dry climate, wrap your finished fudge in plastic wrap or keep in an airtight container as it dries out easily.

Give this rich and creamy fudge a try and don't forget to gift it to friends, teachers, neighbors and family this holiday season!
You can find the boxes and bakers twine here: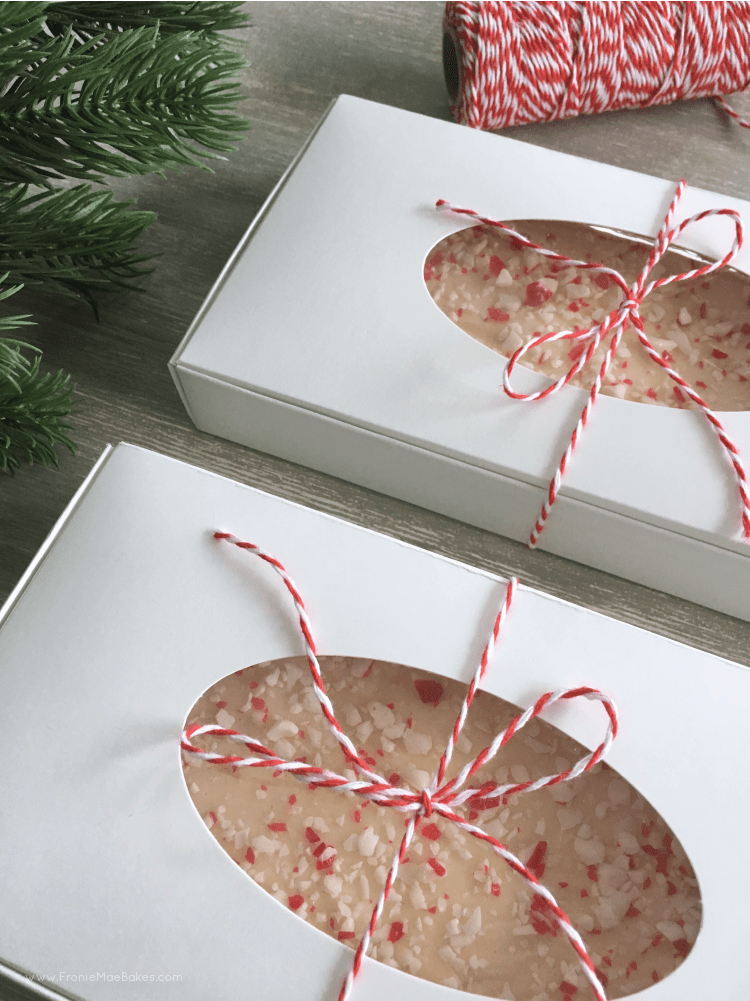 Stop by Fronie Mae Bakes for more recipes and check out some of our fun party ideas.