If you are anything like me, then when Pantone announced it's color of the year Marsala you did a double take and said "Really??". I've had to mull this one over a little bit and many of the home bloggers have already posted story boards of all the things products coming out with their version of the color highlighted on their IT product like Keurig did.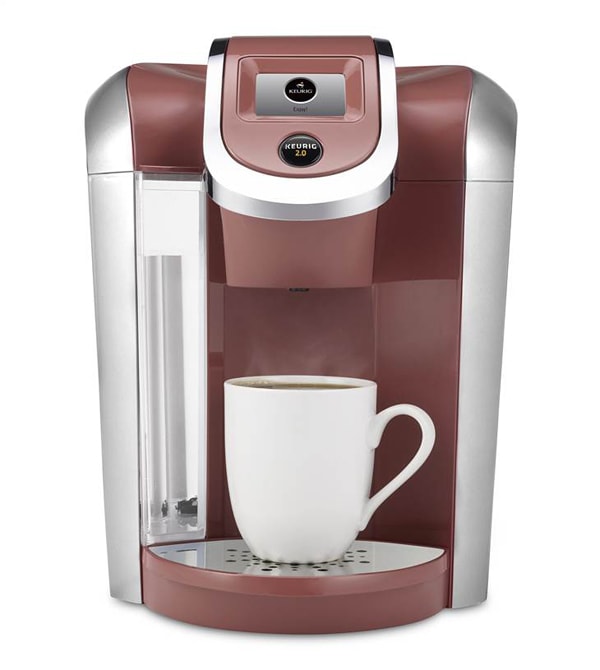 But still I was not buying it. Then I started thinking about how exactly would I use it and decided to build a room around Marsala and now I am kinda lovin' it.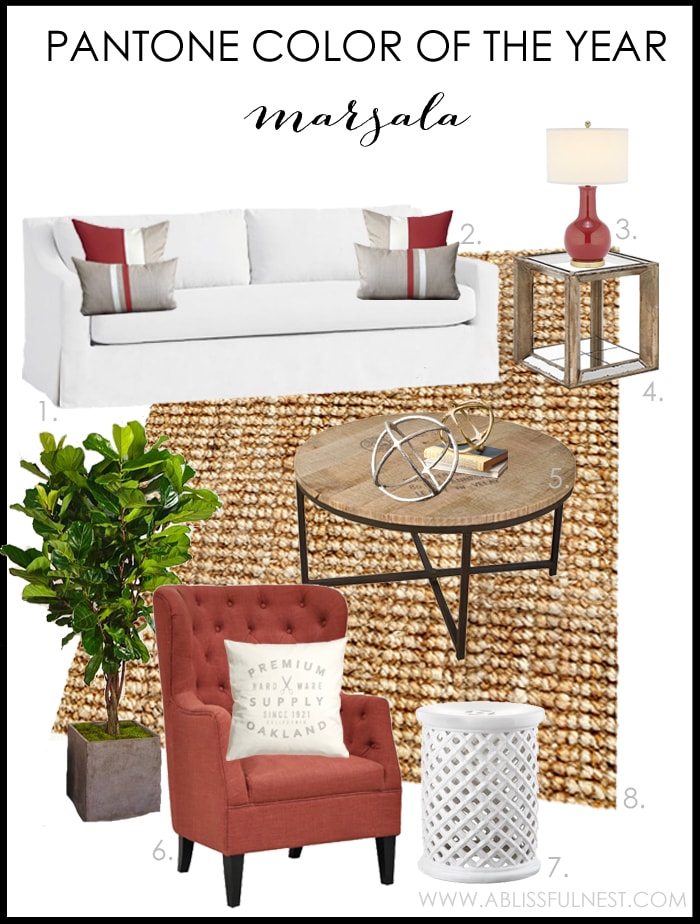 Mixing this rich color with earthy tones and neutrals makes it not seem as bold and tones it down a bit. Small pops of it in the pillows and lamp make the chair not seem out of place. Using a pillow on the bold chair like this one makes it feel less of a eye sour and more of a statement piece. Marsala is actually very beautiful used in small scales and as a focal piece. So my question to you is are you brave enough to use a little Marsala in your home? Where would you pop in the color of the year??