Is there a easy way REALLY to do laundry? I have asked myself that question MANY times since having a little one. . .and I think there is a answer. . .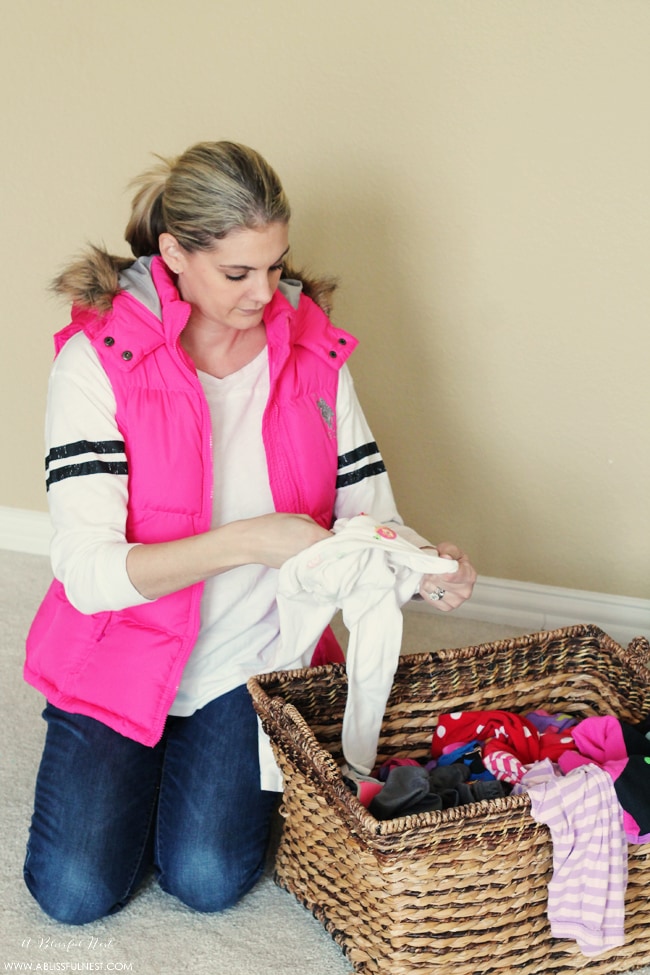 . . .Yes!! It can be easy with the right tools. Luckily Persil ProClean laundry detergent entered my life recently and has made those socks that I just can't get clean and the knees on Lauren's pants bright and sparkly again. Thank heavens and I needed to make sure you knew about it too because as a mom knowledge is power.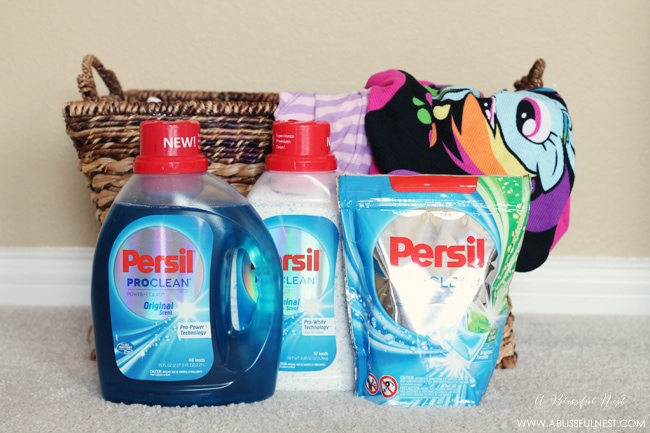 The mountains of laundry I do a week I think is insane and it is only for 3 people. I do not have the time to have do overs when laundry just does not get clean enough the first time around. You know. Those socks that were worn outside (please tell me other kids do this too!) and I swear Lauren goes through 3 sets of clothes a day.  Sorting it all makes my eyes cross.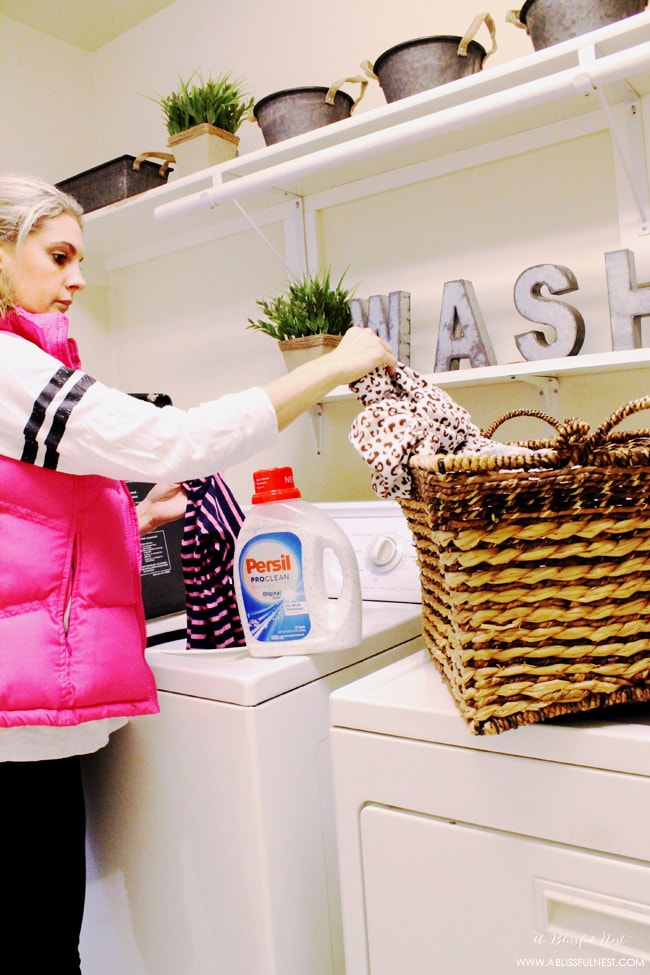 So when someone tells me I can get it all in 1 swoop, I am in. The moment I opened the Persil ProClean laundry detergent, it smelled amazing. I mean really. I am one of those crazy people that loves the smell of laundry and this detergent smells SO good.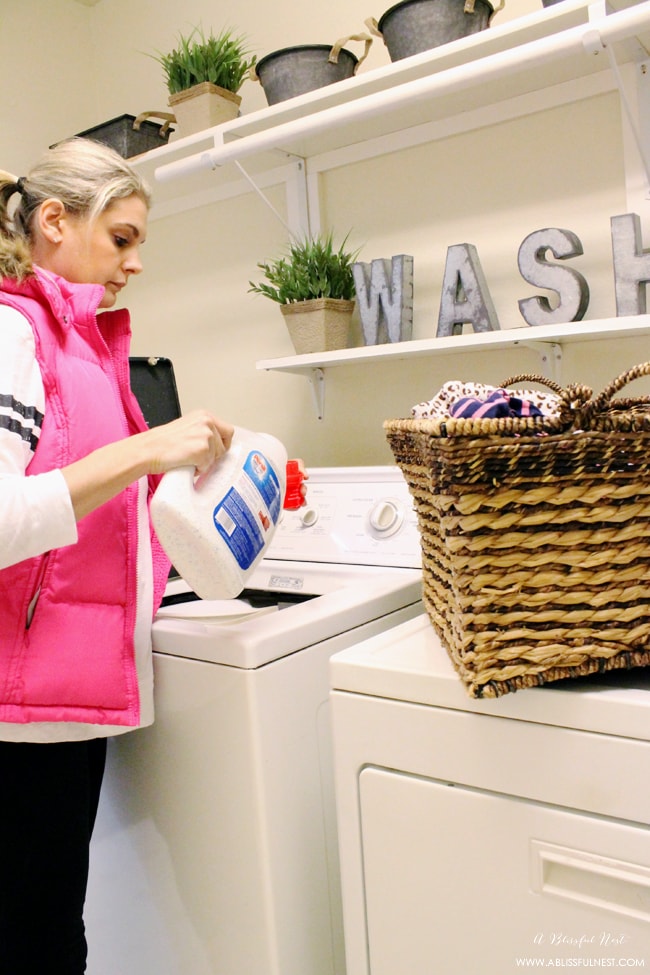 I also love that I can choose between the Power Liquid, Power Pearls or Power Caps. I generally love using a liquid but chose the pearls this time and was happy for no drippy mess. The pearls also are made to fight tough stains and I could tell when our socks came out white and not grey. I do love a detergent that is tough enough to get out those hard stains yet doesn't ruin the clothes and makes them fall apart after awhile.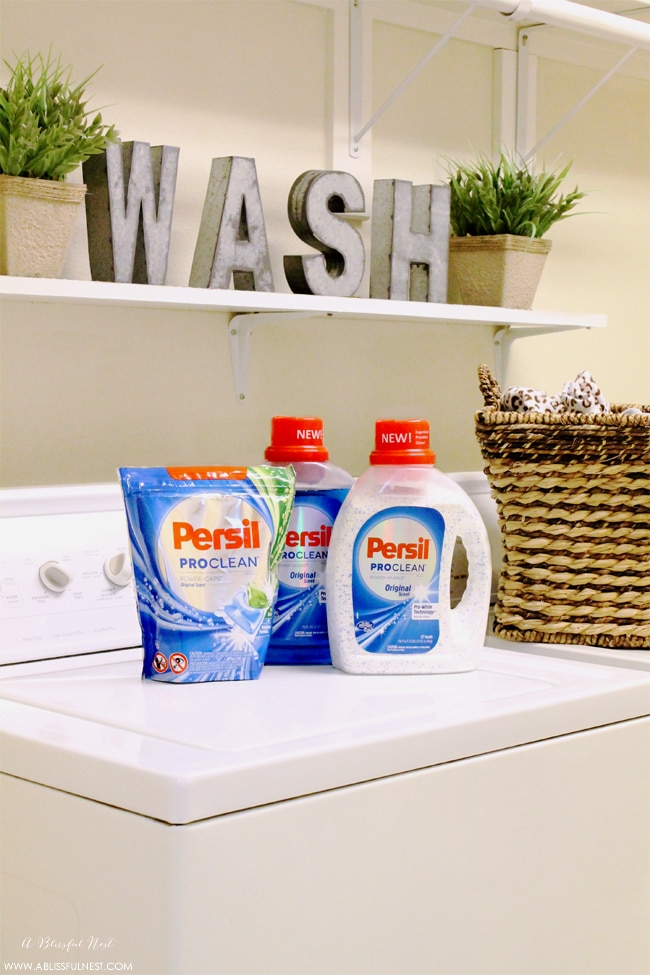 So now you know you need it and don't go running all over town to find it because it is exclusively available at Walmart friends and if I were you I would enter their sweepstakes!
Persil ProClean Launch Sweepstakes!
This sweepstakes runs from Friday, March 13th through Sunday, April 12th. You could win a year supply of Persil® ProCleanTM and a premium night out on the town to include: (1) $300 USD Nordstrom.com gift card, (1) $200 USD OpenTable.com gift card, and (1) $150 Uber.com card credit. A second place winner will also receive a year supply of Persil ProClean.
To enter, followers will need to do the following:
1) Visit http://www.persilproclean.com/sweepstakes
2) Fill out the sweepstakes entry form
Sitewire ("Contest Administrator") will select a winner at random on our around the morning of Monday, April 13th. Winner(s) will be notified via email.
For official rules visit http://www.persilproclean.com/en/sweepstakes-official-rules.html.
THIS IS A SPONSORED POST. A BLISSFUL NEST HAS RECEIVED PAYMENT, TRADE AND/OR PRODUCTS FROM PERSIL PROCLEAN LAUNDRY DETERGENT IN EXCHANGE FOR PROMOTING, HOWEVER ALL OPINIONS STATED ARE OUR OWN.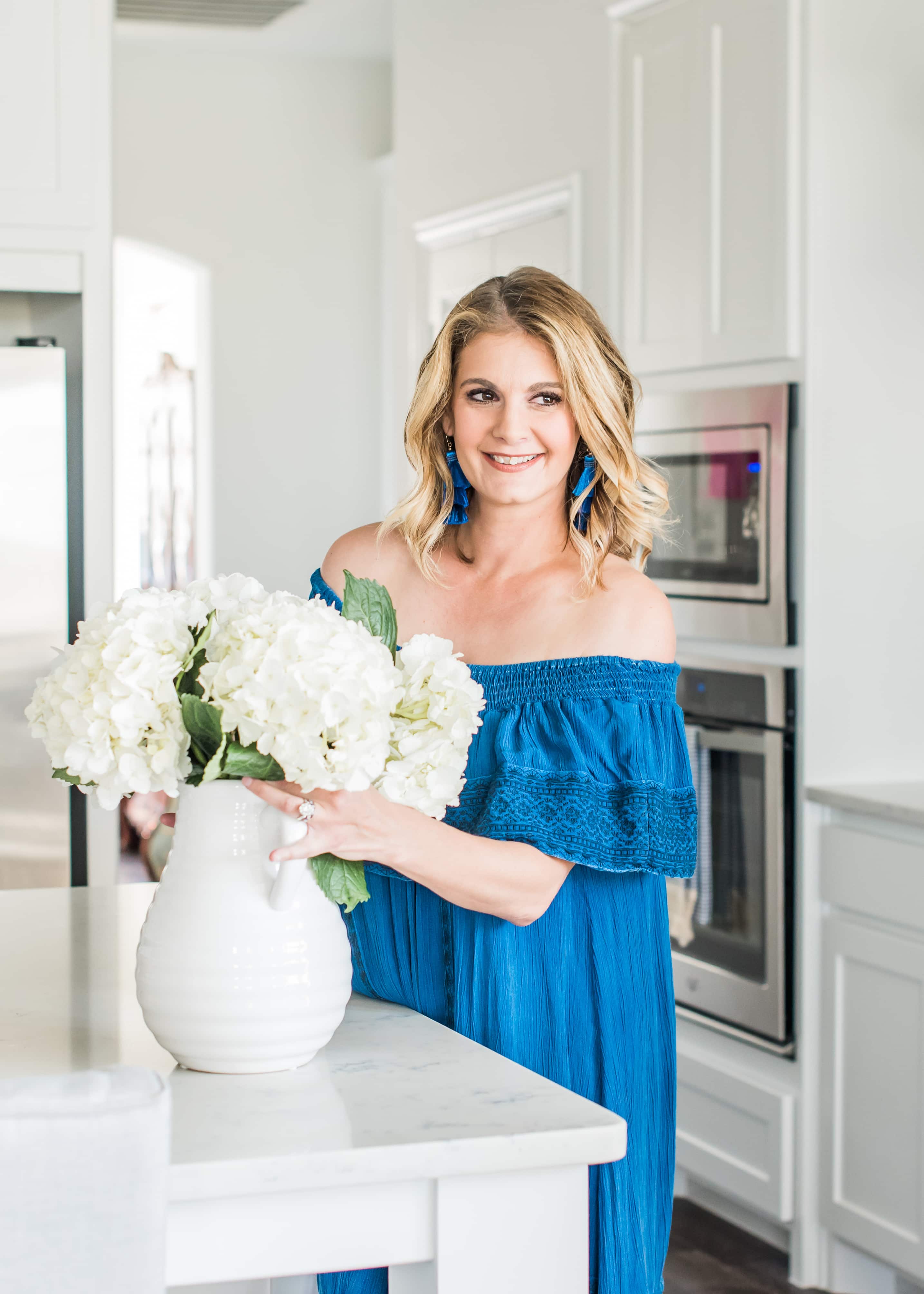 Rebekah Dempsey is the Creative Director, Stylist and Editor of A Blissful Nest. A site about everything for the home from stylish entertaining to fresh interiors. She has been in the interior design field for 15 years and loves to share tips, tricks and how to live a stylish and blissful life.