How to Personalize Your Home for The Holidays
This is a sponsored post by Personalization Mall.
When I think of the holiday season, I think of lots of friends and family coming in and out the door and holiday entertaining. One of the best ways to make it all special is to personalize your home for the holidays with little items that reflect your family. There are so many ways to do this and today I've teamed up with Personalization Mall to give you 6 ways to add a personal touch to your home.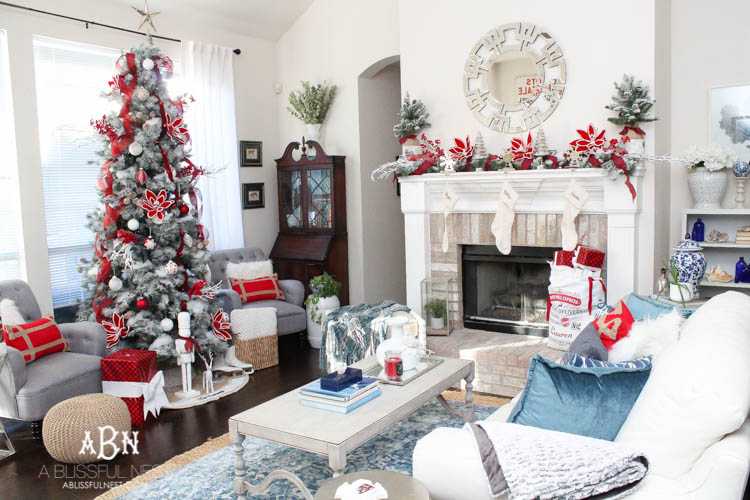 6 Ways to Personalize Your Home for The Holidays:
Tip 1: Dress your tree with your family name.
I love this idea of making your tree even more distinctive with your family name. I chose this gorgeous burlap tree skirt with brown embroidery for our last name and this custom state ornament. These are both items I see passing down to my daughter someday and I love the extra touch it adds.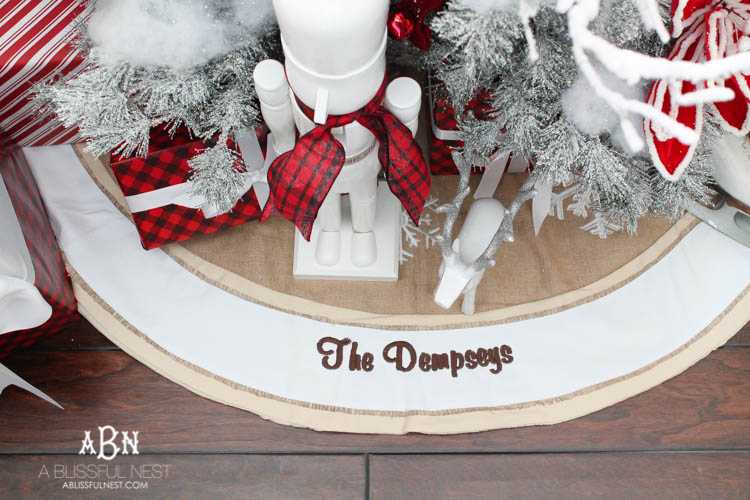 Rustic Chic Burlap Embroidered Tree Skirt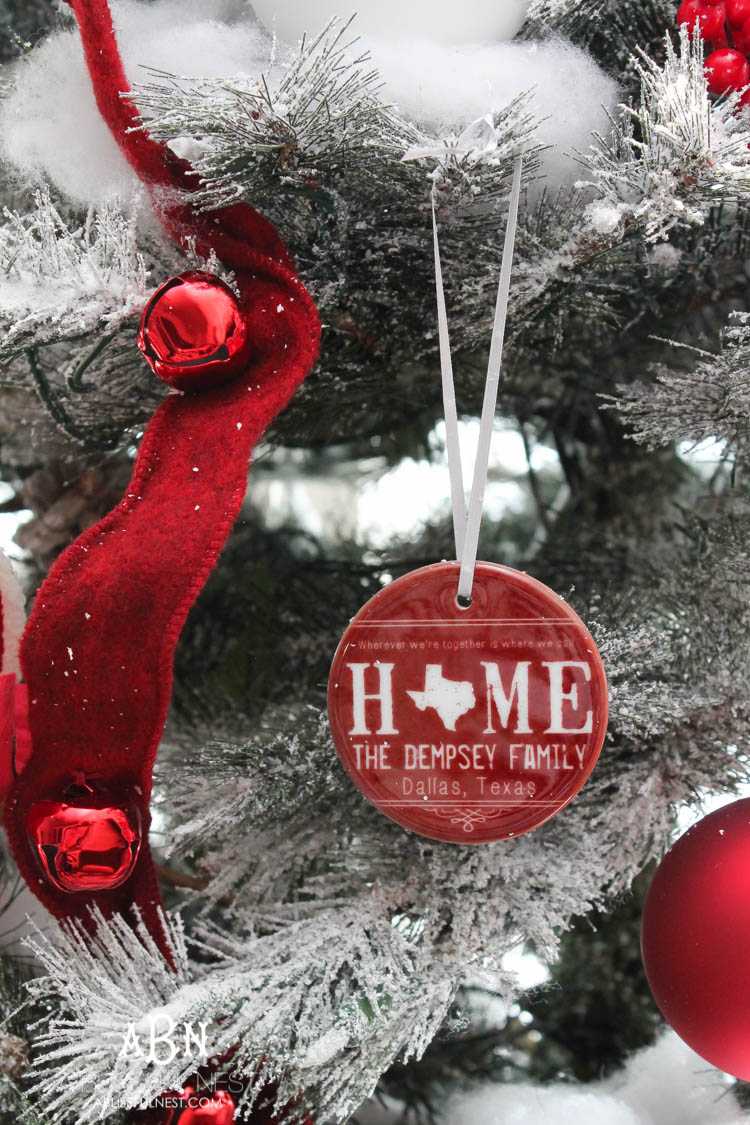 1-Sided "State" Of Love Personalized Ornament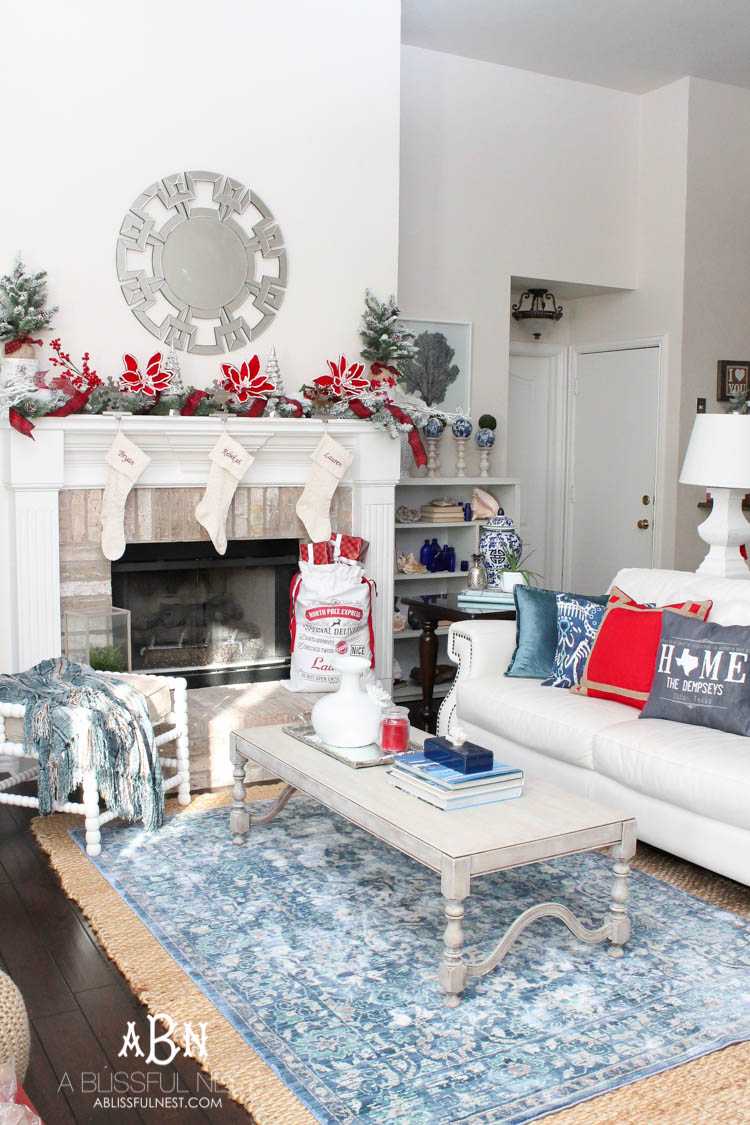 Tip 2: Monogram and personalize your stockings.
I adore this. I choose these classic cable knit stockings that would have a traditional feel with each of our names on them. I love a dedicated stocking that you each have each year and these snowflake custom stocking holders are gorgeous too! They are super heavy too so no worries over here loading our stockings up this year!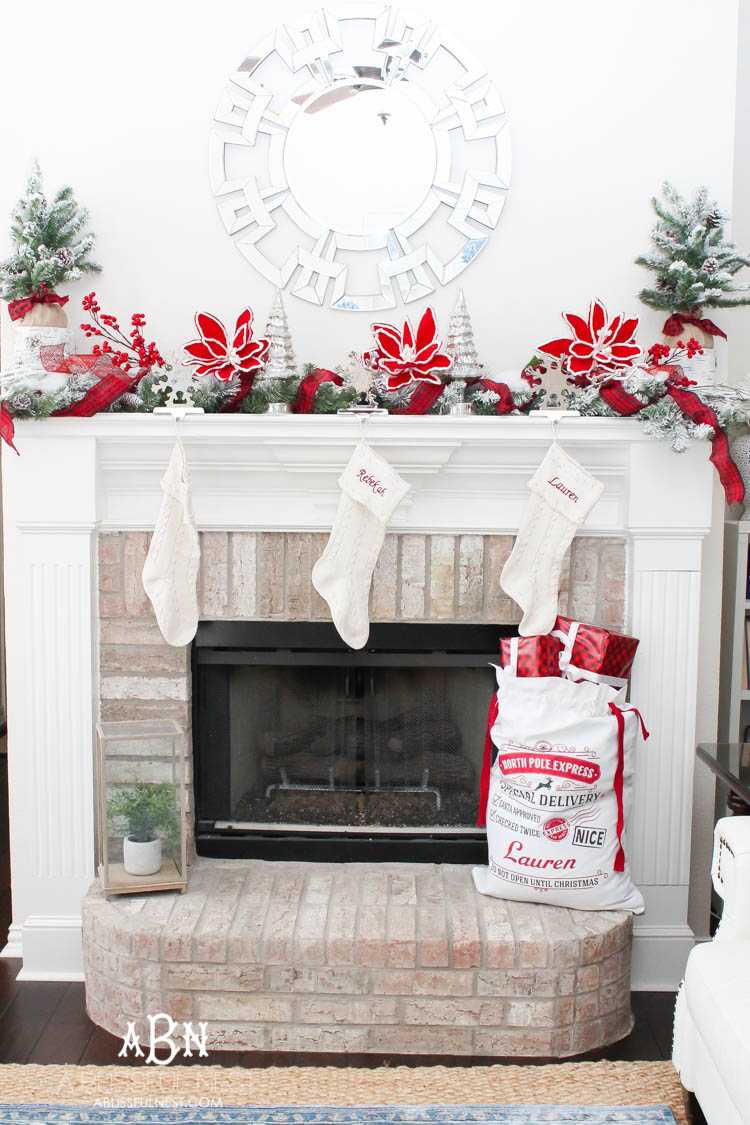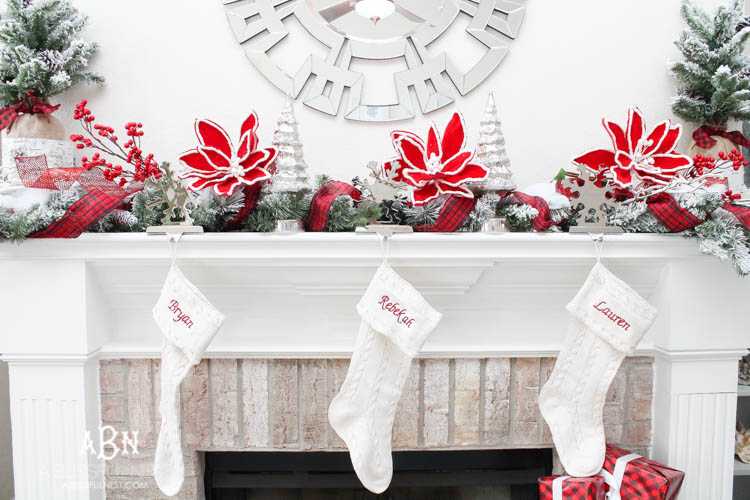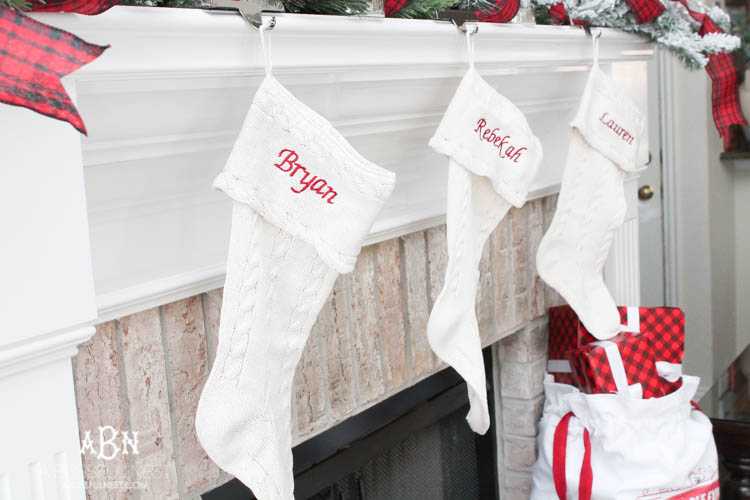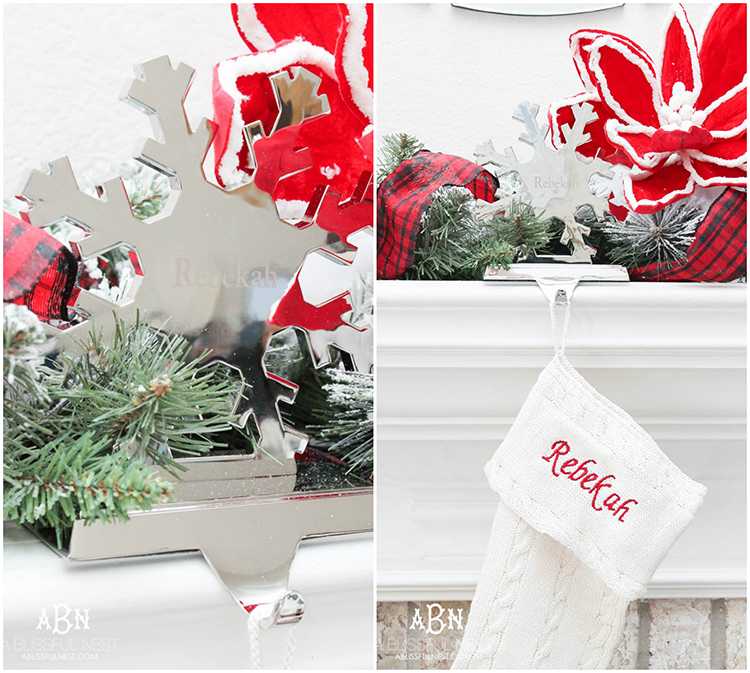 Snowflake Engraved Nickel-Plate Stocking Holder
Tip 3. Add your child's name to a santa bag to hold their special gifts.
I think this custom santa bag adds a bit of magic to the holiday's for kids. When I showed this to Lauren she got so excited with thinking about it being all full with gifts just for her. Our Elf-on-the-Shelf actually arrived and was popping out of it! She loved it!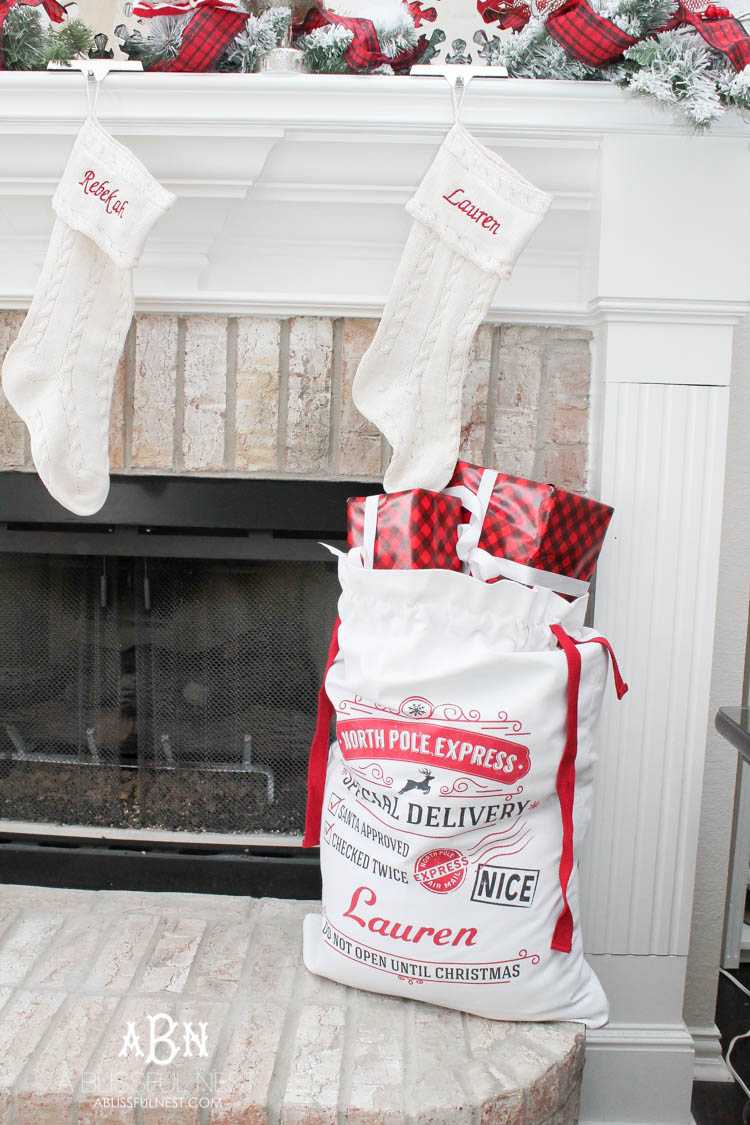 Special Delivery From Santa Personalized Canvas Drawstring Santa Sack
Tip 4. Add a custom pillow to your sofa with your family name.
So we recently moved to Dallas in the last few years and I am always looking for ways to add in touches of our new home state. I absolutely love this custom home state pillow and it will be staying on our sofa way past the holiday season. I think this also makes such a great gift idea for a hostess or best friend.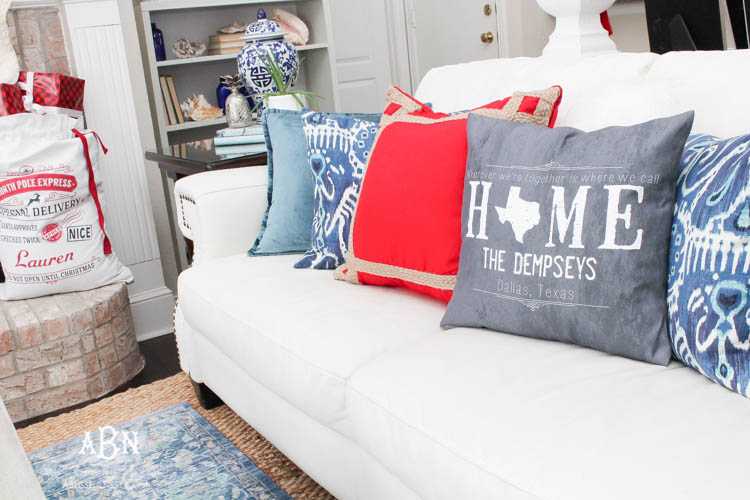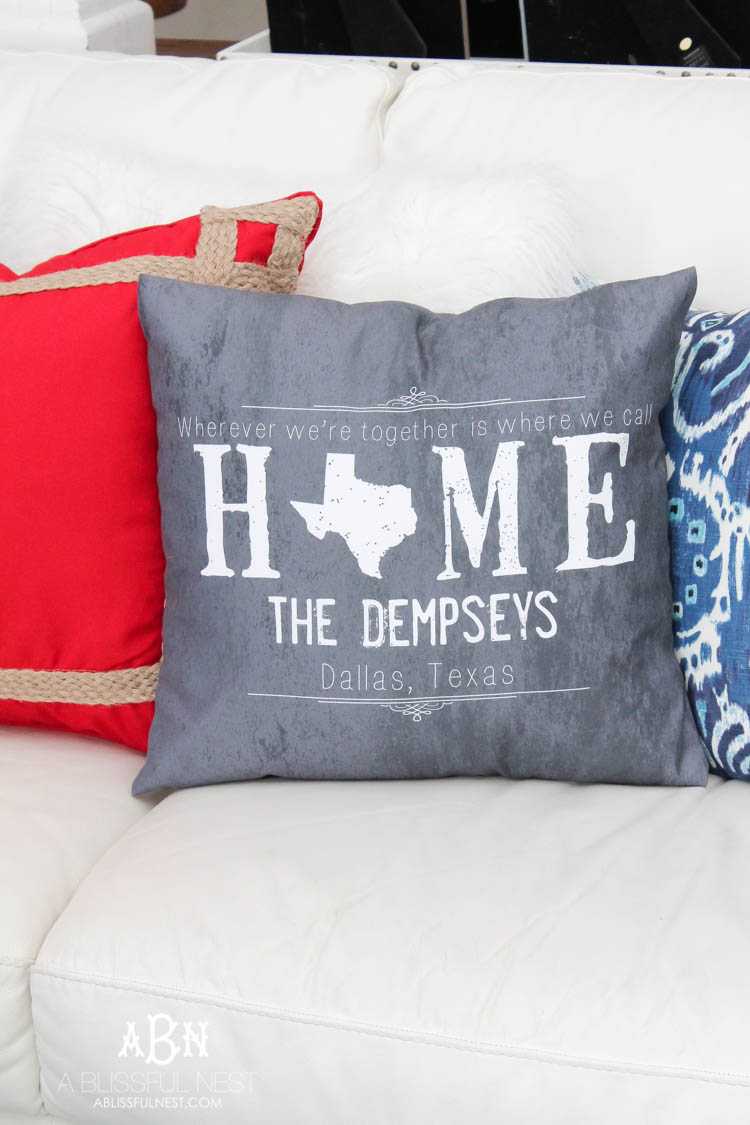 "State" Of Love Personalized 18″ Throw Pillow
Tip 5: Fill your home with holiday scents with a personalized candle.
Talking about hostess gifts, this personalized candle is such a great idea! It also smells so delicious with a cinnamon twist. Once the candle is done, you can also use it as a darling vase. We've been loving burning this each night!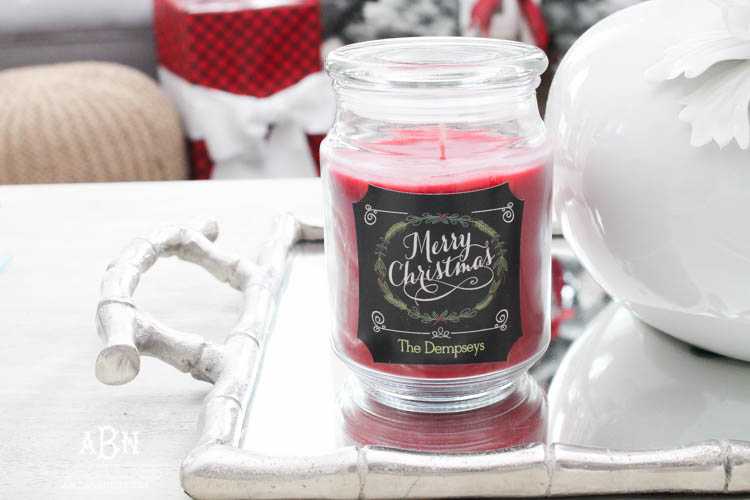 Happy Holidays Personalized Scented Glass Candle Jar
Tip 6: Add custom art like this personalized holiday canvas.
I have always loved canvas typography art and this one is just so special with our family name right at the top. I hung it above our breakfast table so we could look at it when we sit down together for dinner and can be reminded of all the holiday sentiments.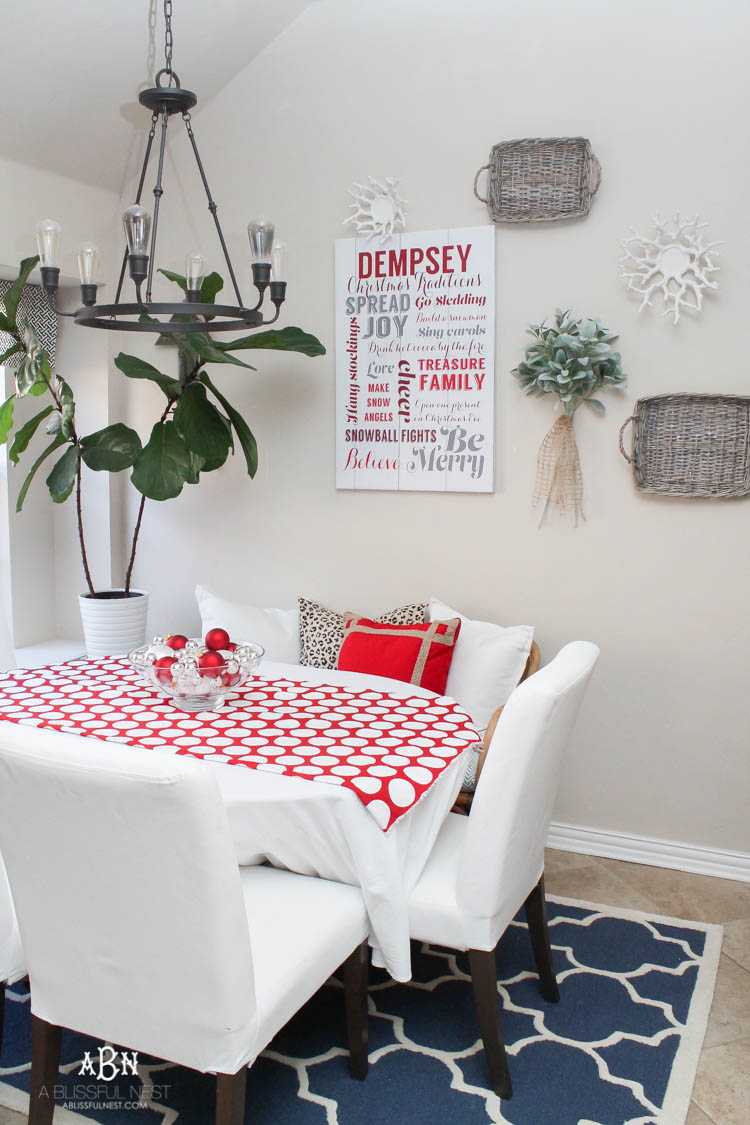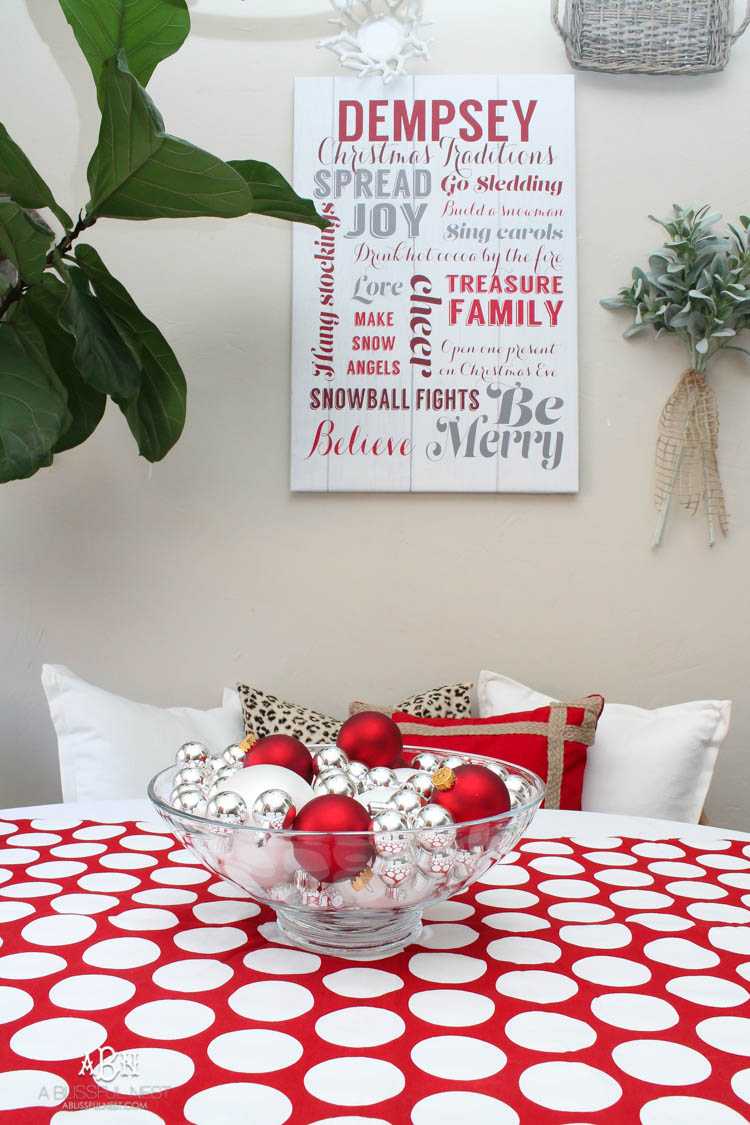 Holiday Family Traditions Personalized Canvas Print
Creating a warm cozy atmosphere for you and your family is so important. There is nothing like the holiday season either and I adore all the gift ideas Personalization Mall has too. You can check out their full holiday line right HERE. Also, I would love to hear in the comments ways that you personalize your home.
THIS IS A SPONSORED POST. A BLISSFUL NEST HAS RECEIVED PAYMENT, TRADE, AND/OR PRODUCTS FROM PERSONALIZATION MALL IN EXCHANGE FOR PROMOTING. HOWEVER, ALL OPINIONS STATED ARE OUR OWN.