Rebekah spotted this fabulous party that Wendy of Wendy Updegraff Photography created for her daughter that was turning 9…it's a spectacular pumpkin party! With Bella's birthday right in the middle of fall, the theme for the party was a Pumpkin County Fair, complete with carnies, pony rides, popcorn, balloon artists, games and so much more!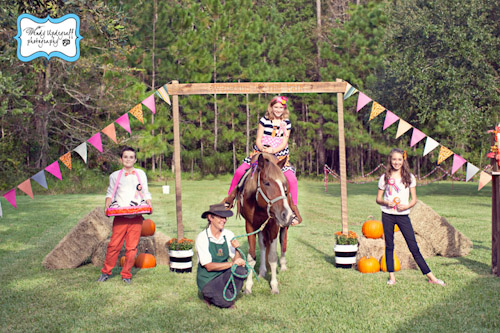 It all started with this beautiful invitation created by the amazingly talented Loralee Lewis. As reflected in the invitation and throughout the party, the colors of orange, pink and black were used to create the feminine look of the party.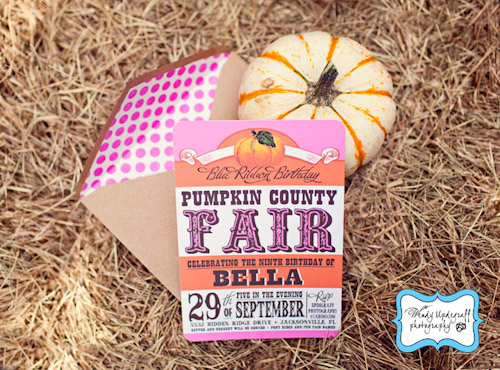 Wendy and her mother made all of the beautiful decorations throughout the event (wow!). Some of my favorite details include the darling paper & ribbon medallions, the wood directional sign, the carnival ticket chains, Wendy's son Preston dressed perfectly as a carnie complete with a popcorn carrier and so many more!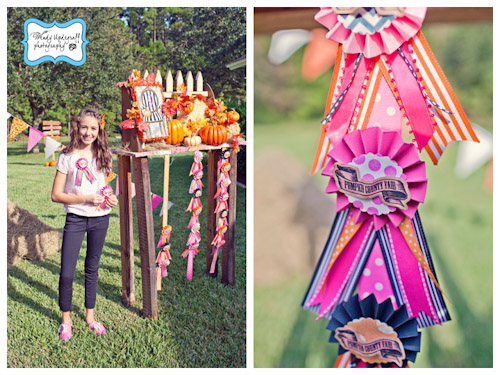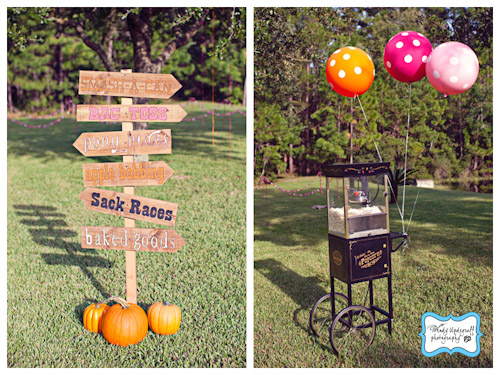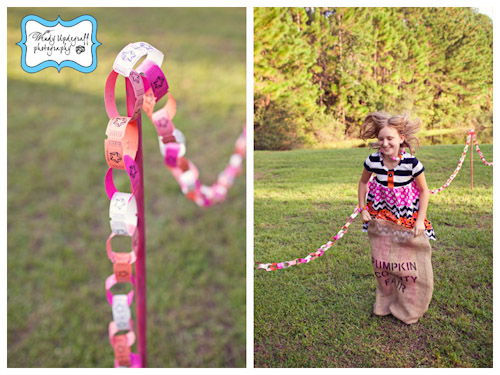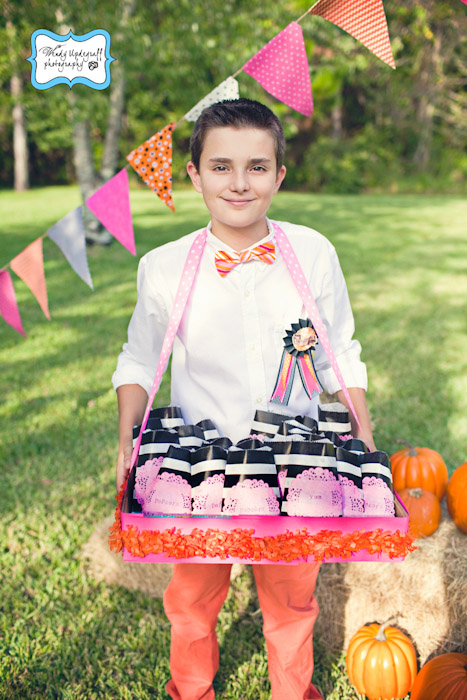 Classic carnival activities for the guests included pony rides, a balloon artist, bobbing for apples, donuts on a string, bean bag toss, smash a can and sack races.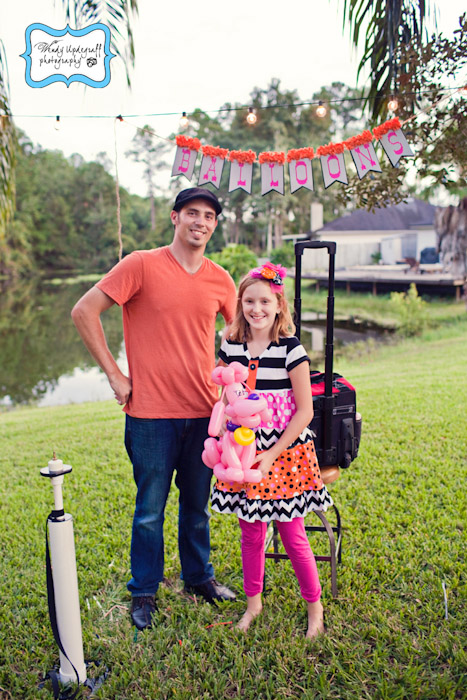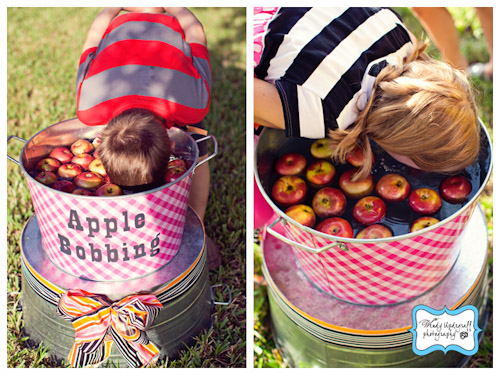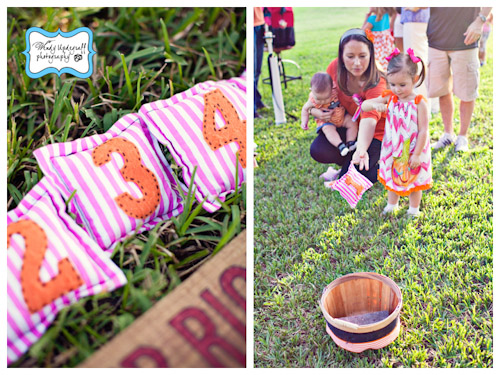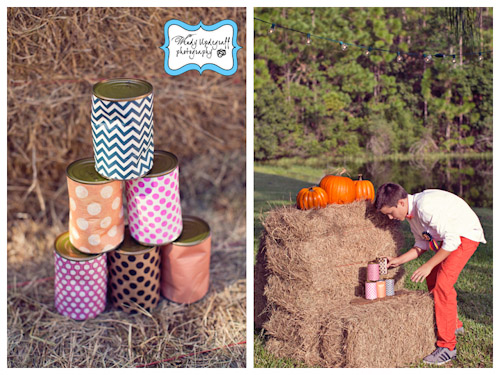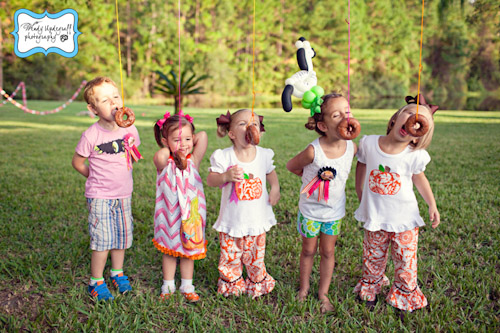 Wendy created 3 separate tables to display the various food and drinks. Each is beautiful. I love the various coordinating fabrics used as tablecloths, runners and backdrops and the tissue paper fan backdrop using pretty oranges and pinks really catches your eye.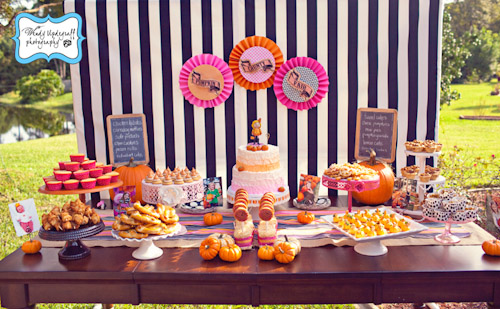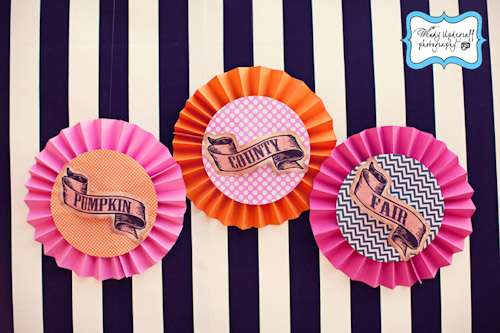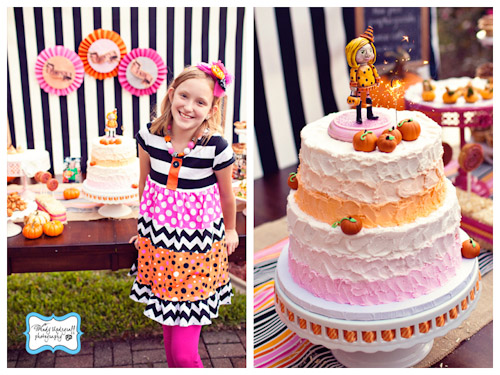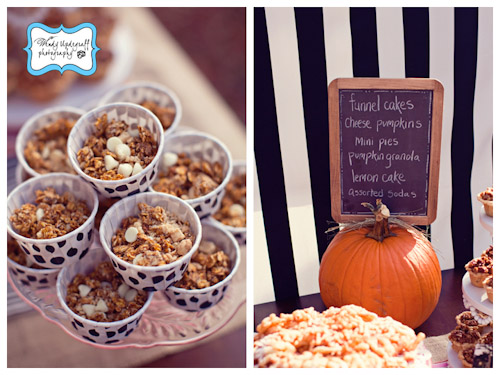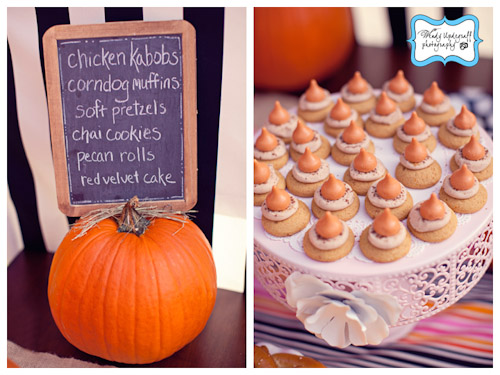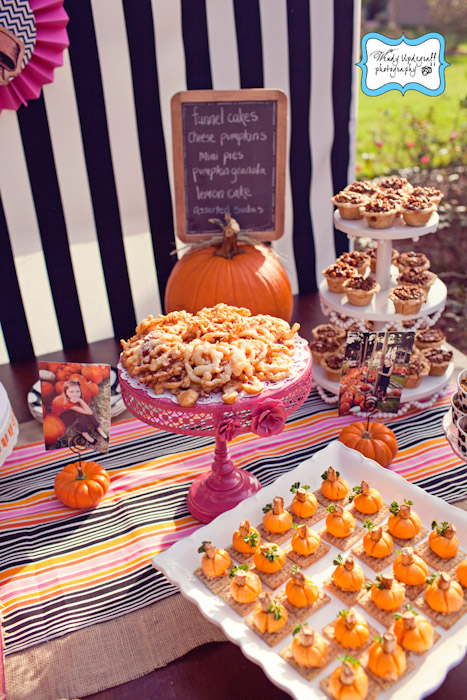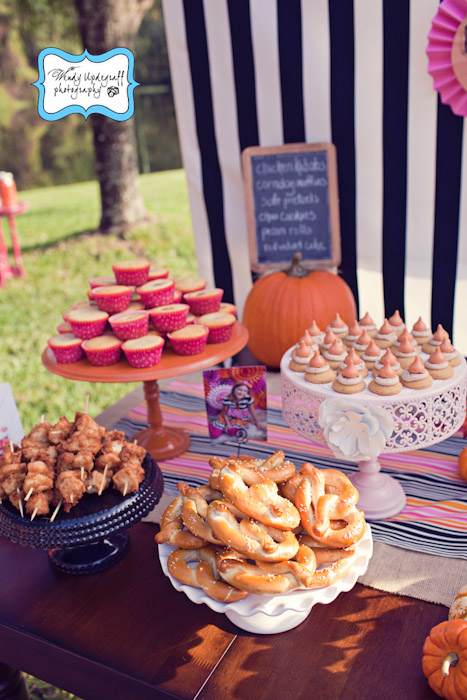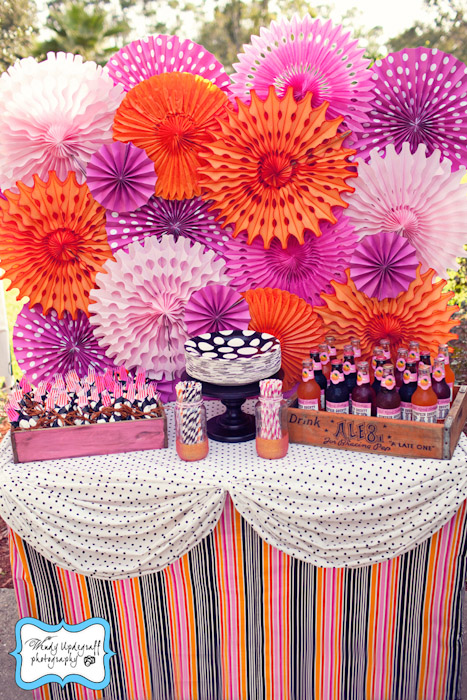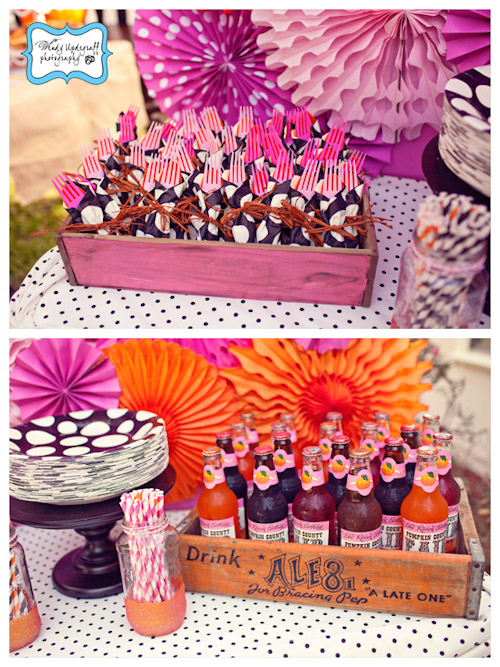 Guests each took home a delicious candy apple packaged so perfectly.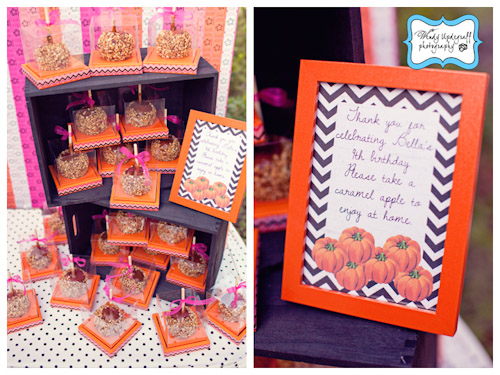 I absolutely love Bella's outfit with coordinating jewelry and hair accessory!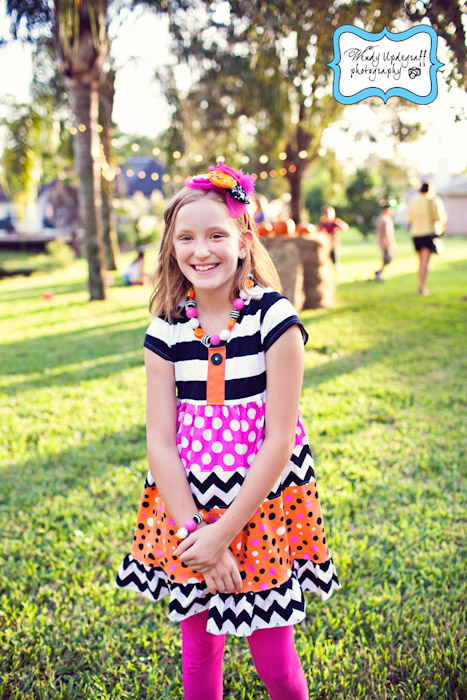 Wendy, this is one of the most amazing birthday parties I've seen and it looks like everyone such a wonderful time! Thanks for letting us share with our fabulous readers!
Vendors:
Photography – Wendy Updegraff Photography
Invitation – Loralee Lewis
Cake –Love & Sugar Kisses
Cake Topper –IndigoTwin
Bella's Dress –EmmaNicole Designs
Bella's Jewelry –Teeny Tinley Designs
Bella's Hairpiece – Flowers by Suz
Preston's Bowtie – SDLM