When I was in my early twenties and had no responsibilities other than making it to class on time, I loved to elaborately wrap Christmas gifts. My mom, bless her, wraps a gift like a 5-year-old (love you, mom!), so I took it upon myself in my teens and through my 20's to do mom a favor by wrapping all of the family's gifts (except my own, of course). Over the years, it became a pretty fun tradition: me and my sister and my mom would all watch White Christmas while drinking Christmas cocktails and I would wrap everyone's gifts behind a blockade of couch cushions (so no one could peek!) while they kept me company. I know it sounds like slave labor, but I really enjoyed it. For me, a beautifully wrapped gift was a joy to create!
Fast-forward to the present. I am no longer a spritely young woman with gads of free-time on my hands. I am now a busy mama of two and what free time I once had has since run off with my ability to eat carbs (so unfair). These days, while I still love to wrap gifts beautifully, I will only do it if it's quick and easy. Can I get an amen?
Quick and Easy Gift Wrapping Ideas
So today I want to show you five ways you can easily wrap a Christmas gift so that you can still wow the opener of said gift, but you don't have to stay up all night getting it done!
The Glam Gift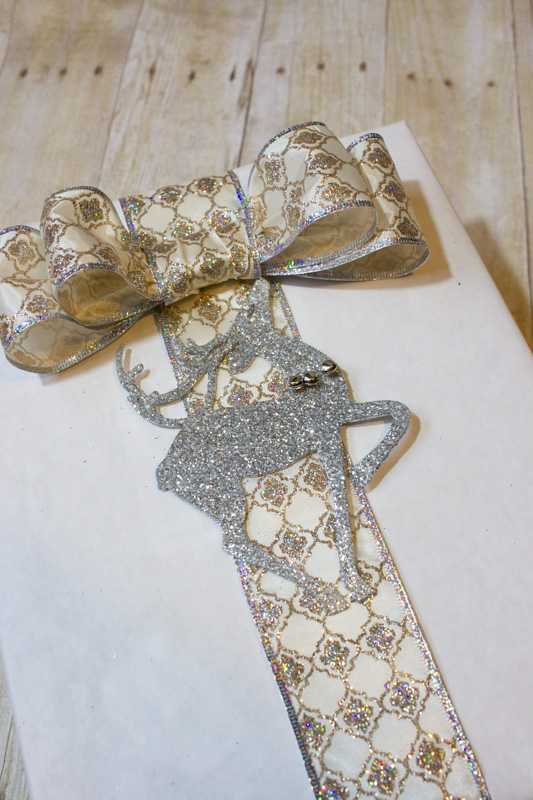 Do you have someone on your list who loves a little sparkle? Maybe a younger sister who loves all things shiny? Or your mother-in-law who wears more baubles than the Christmas tree? They will love this glam gift! I just used some white craft paper, some glittery ribbon and a glittery dollar-store reindeer ornament and I'd say this gift is ready!
The Traditional Gift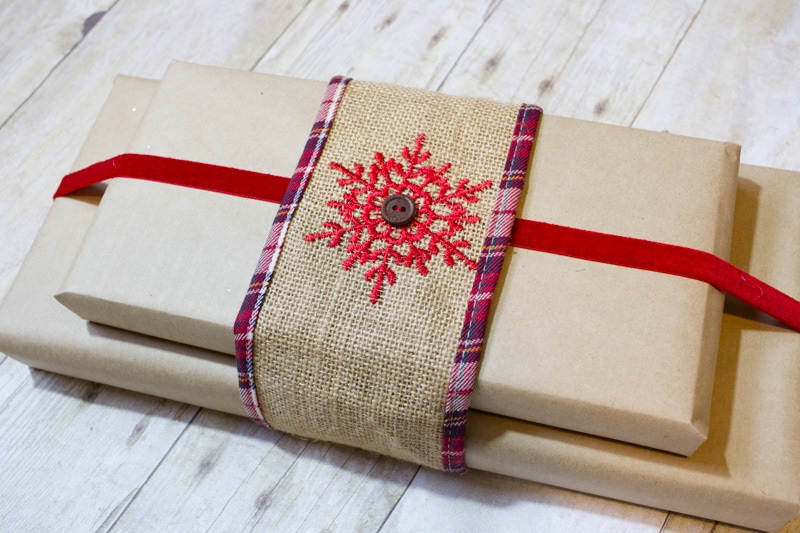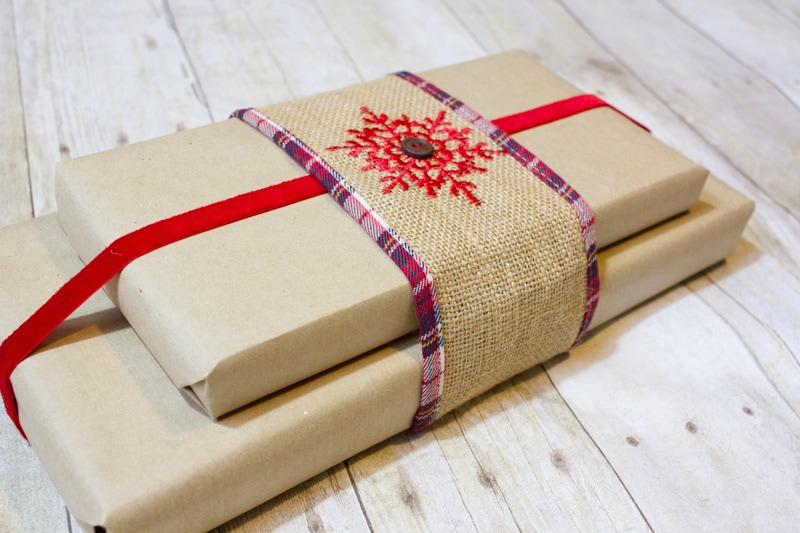 Nothing says "traditional Christmas" like plaid and red velvet, right? I used brown craft paper and wrapped a red velvet ribbon length-wise across the packages. Then I added a thick burlap and plaid ribbon with a sweet little snowflake and button detail across the package width-wise. Add a tag and you're done!
The Modern Gift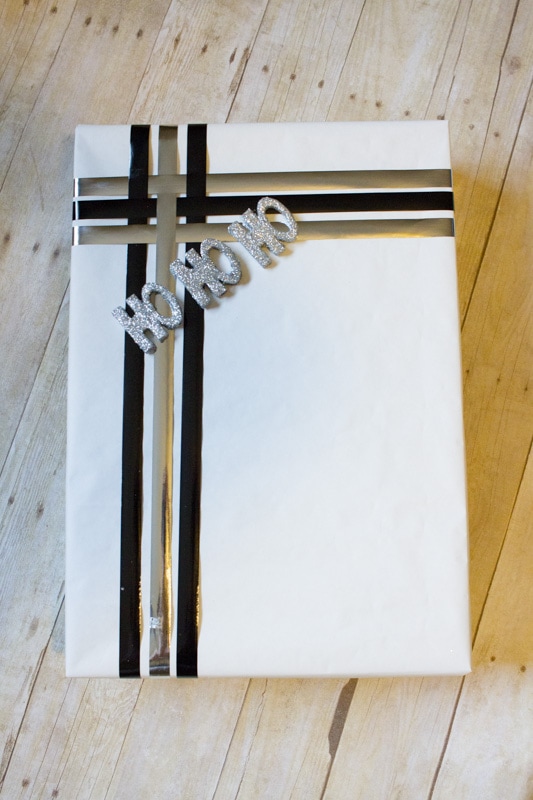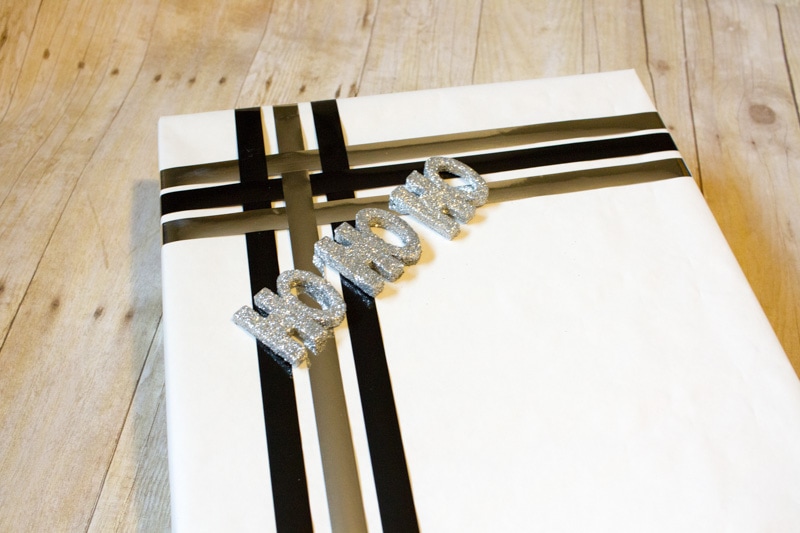 For the man in your life who likes all things simple and sleek, this gift wrap is your friend. Simple white paper to wrap the gift and then wrap three or four strands of ribbon across the package, first length-wise and then width-wise, weaving the strands in a basketweave pattern at the corner where they meet. Add a couple of simple decorations (my HO HO HO's were originally floral filler that I just popped off their floral stems) and glue or tape them on and you've got yourself a modern gift. Very sleek!
The Fun Gift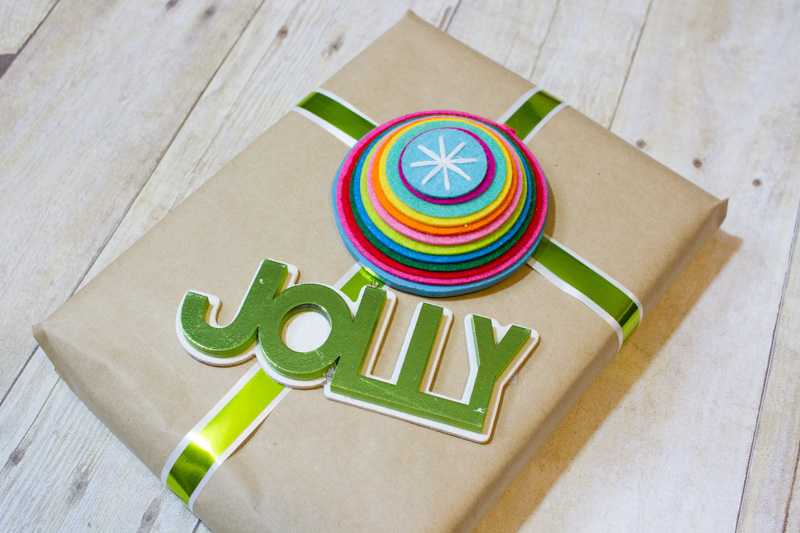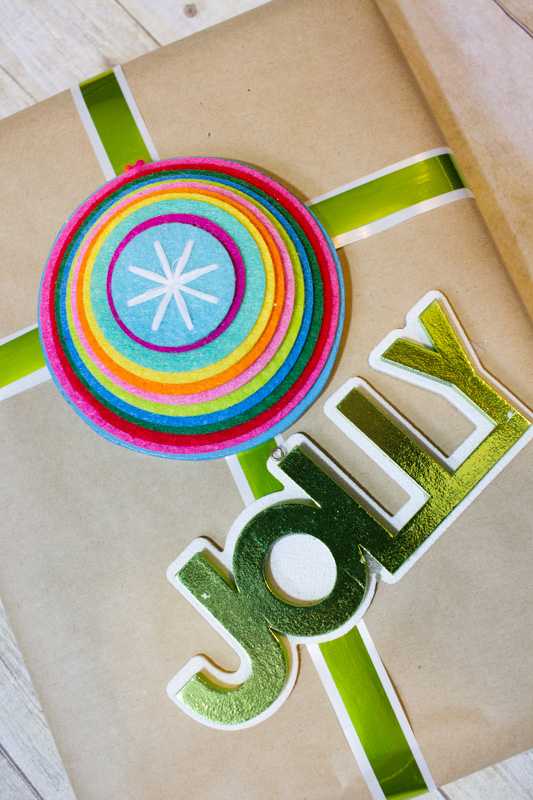 This wrap job would be great for the tween in your life! Start with the brown paper and add some colorful ribbon (I added two layers of ribbon, one thicker and then a thinner one on top). Then I used a fun felt circles ornament I found at Target and used it like a bow, then taped the "Jingle" ornament just below it. Cute, whimsical, fun and perfect for that free-spirit on your list!
The Natural Gift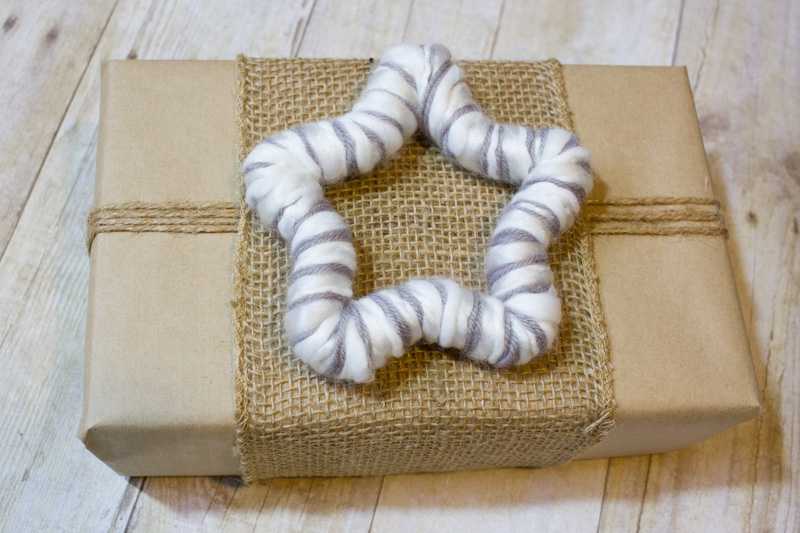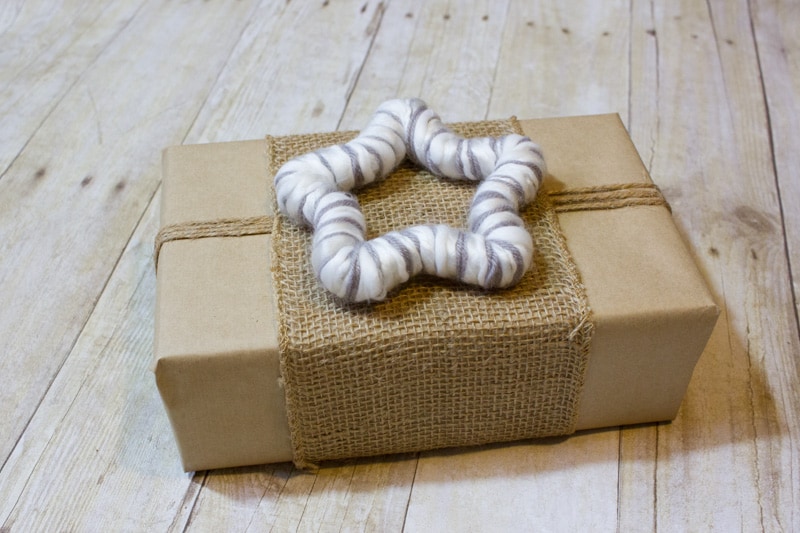 I think this one is my favorite. I am the type of person who loves all things white and/or natural tones. This gift is great for the nature-lover, or the friend who loves simplicity. I used my favorite brown craft paper and then wrapped the package with jute twine three or four times. Then I added a thick burlap ribbon across width-wise. Finally, I added a yarn wrapped star ornament and attached it at the top in lieu of a bow. Simple, beautiful and lovely.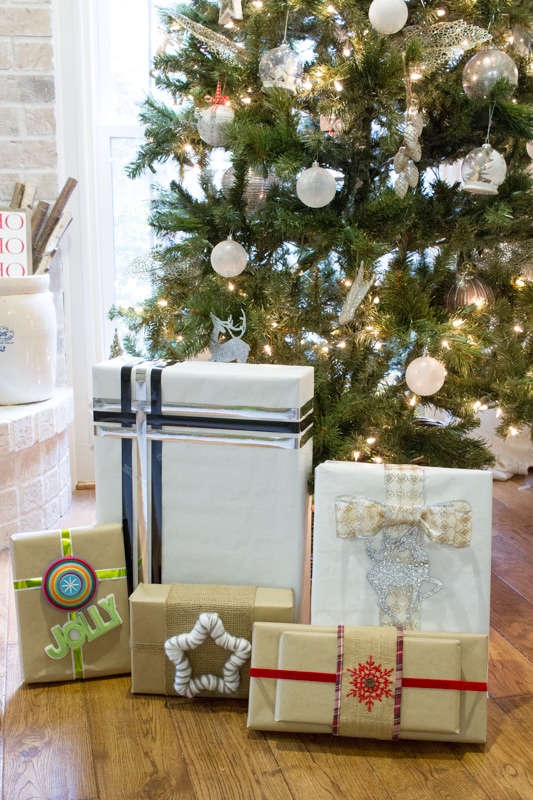 There you have it! Five different ways to wrap your gifts beautifully without spending all day doing it! The real key to gorgeous wrapping is to have fun, use what you love and think outside the box. Have fun and Merry Christmas!