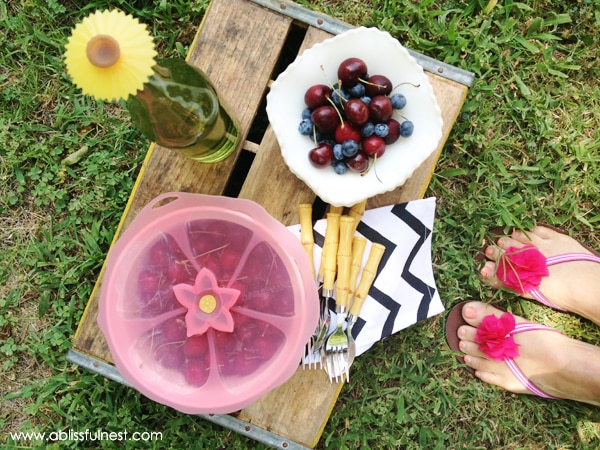 Summer time is made for spending time in the backyard with friends and we have been so lucky so far here that it has not been too hot! Coming up with creative and functional ways to entertain is one of my favorite things to do. You all know I love me some good vintage finds and they are always mixed in with some of my more modern pieces. These fabulous and functional pieces by Charles Viancin fit right in with my decor perfectly!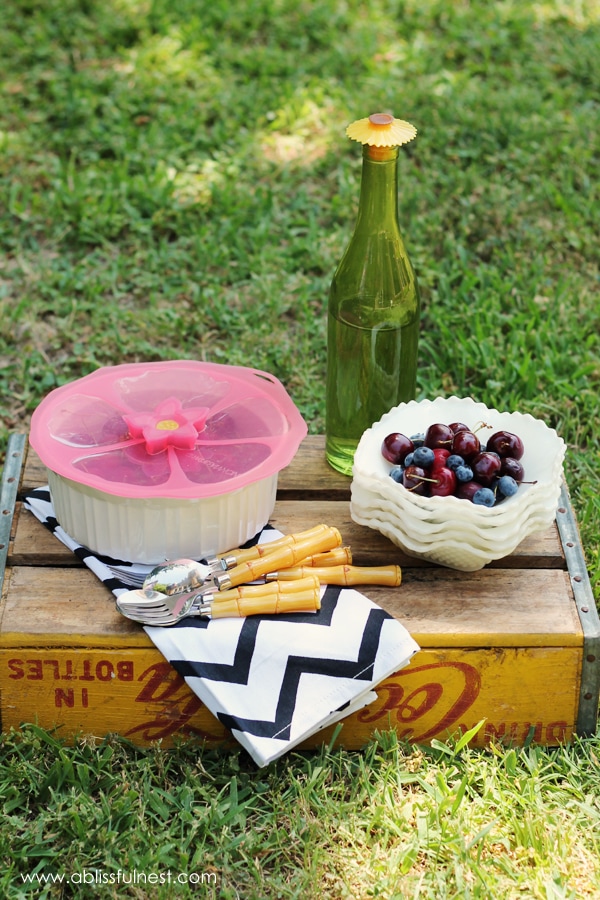 Rather than using a standard tray, I chose to use one of my old crates and just flipped it over. Stacked milk glass hobnail bowls are small and easy to pass around for our fruit salad. I am in love with this Hibiscus Silicon Lid to keep my salad fresh (and of course bug free!). It provides a strong seal by simply laying it right on top of your bowl. We love that- simple and beautiful!
I served a refreshing lemonade in these vintage glass bottles and used the Sunflower Wine Stopper.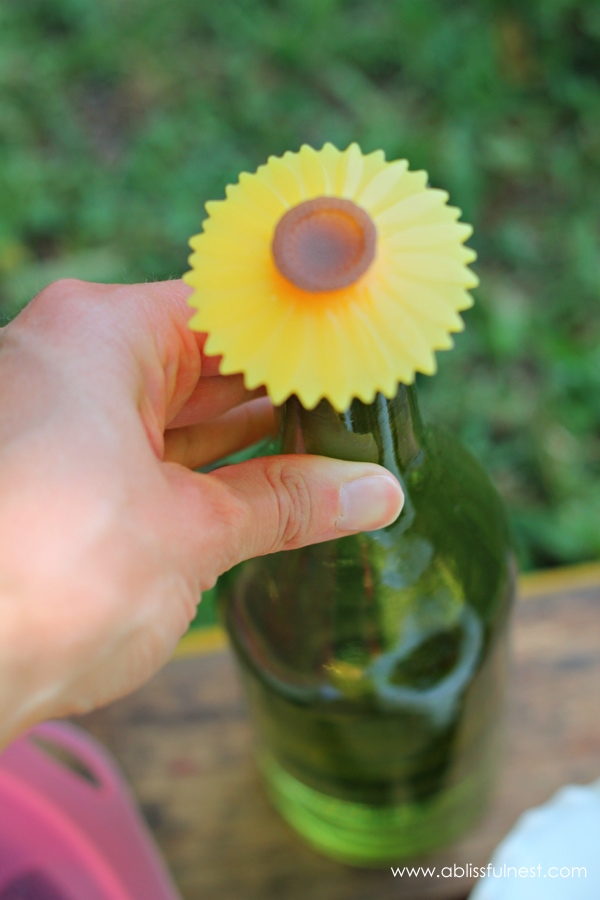 To get our berries ready for our salad, they of course need a through washing. Using the cabbage colander, it is so easy to wash them up and grab the side handles with one hand to pour into your bowl.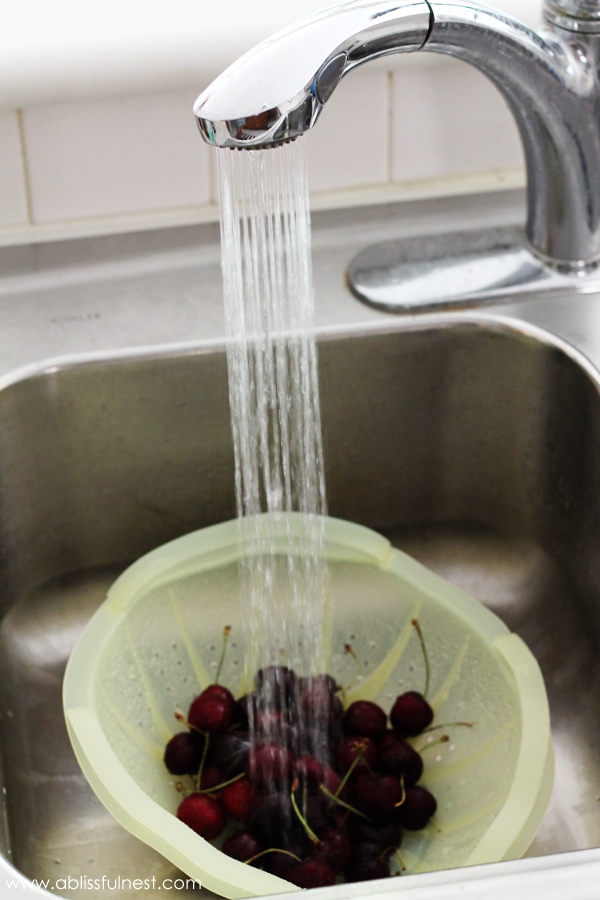 I just love how flexible and light this is! You can even use this as a steamer! I am going to have to try that next.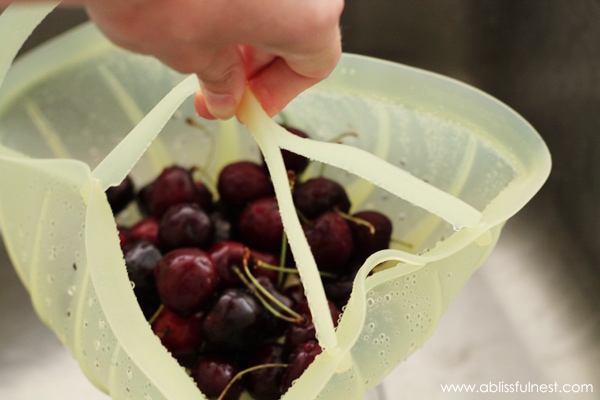 Our berrie salad was just yummy and perfect!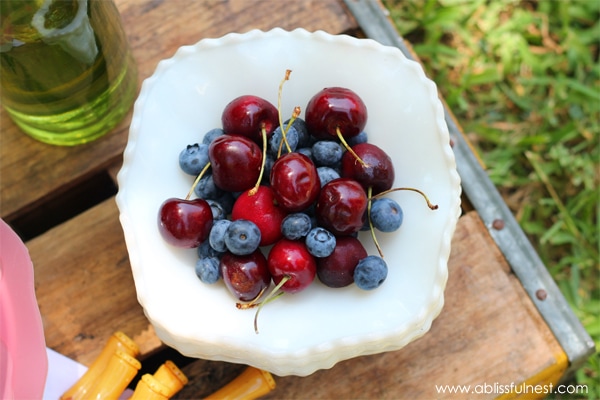 Having these essential items from the Charles Viancin collection are not only beautiful but make prepping and serving your food easy! Enjoy your summer entertaining friends!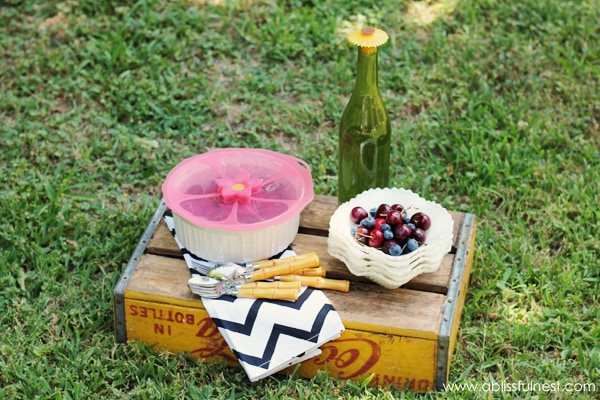 {This post is sponsored by Charles Viancin but all opinions are my own.}