Thanksgiving Mayflower Place Cards Tutorial
Hi everyone, It's Aychel again! And I am back from
In The House Of David
with another DIY for all you lovely ABN readers with this Thanksgiving Mayflower Place Cards Tutorial! Thanksgiving is just around the corner! Are you ready? I know that I'm trying to be! When we host Thanksgiving dinner for my in-laws, there are twenty-one of us with
seven
littles that all need a special place to sit! I know I am not the only one hosting Thanksgiving dinner with kiddies. And what better way to make a kid feel special than the Mayflower ship with their name written her sails?! Uhh-dorable! Well, today I am going to share how you can make your own
Thanksgiving Mayflower place cards
for all the special littles in your life!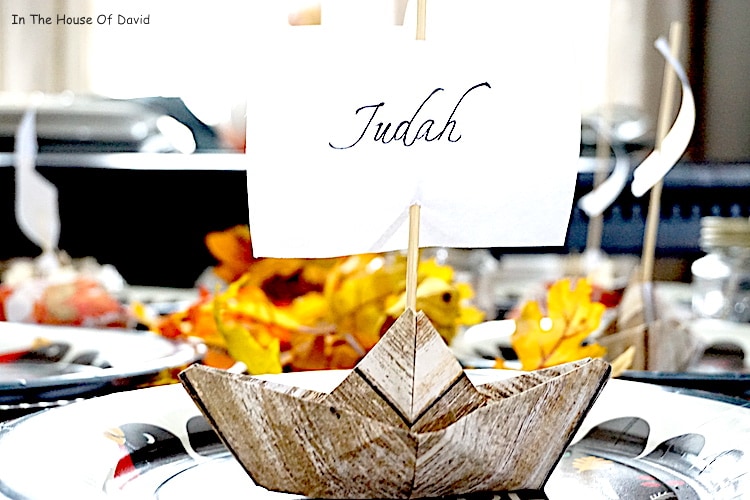 DIY Thanksgiving Mayflower Place Cards:
Materials:
Scrapbook paper 12″ x 12″
Computer paper 8.25″ x 11″
Scissors
Black Marker (I used a Faber Castell Artist Pen in XS )
Wooden Skewers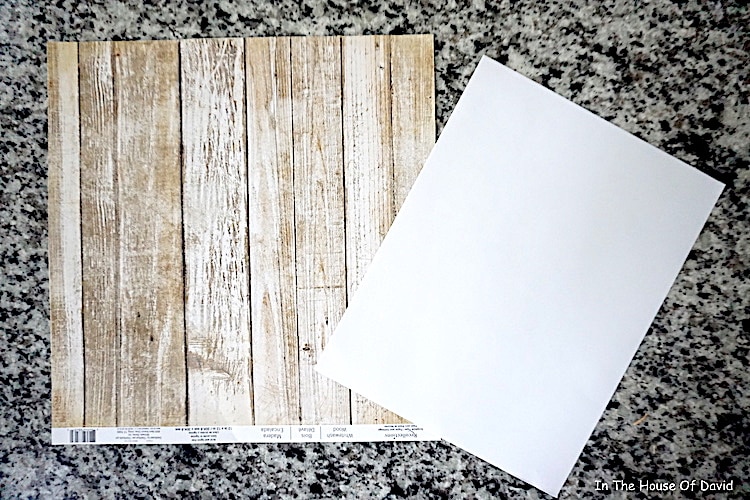 Instructions:
Step One: Lay your computer paper in the top corner over your scrapbook paper. Next, using the computer paper as a guide, cut out your scrapbook paper so it's about the same size as the computer paper.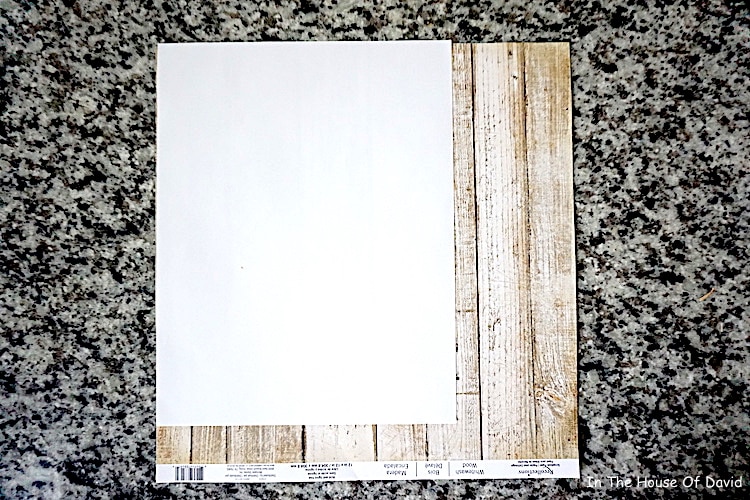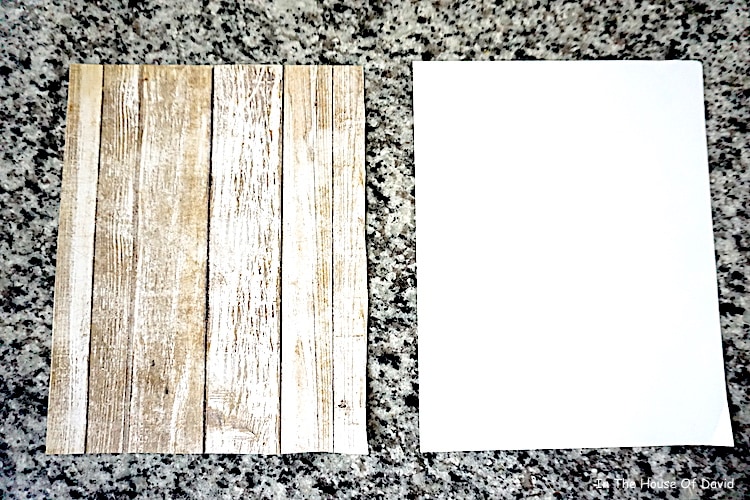 Step Two: Fold your scrapbook paper in half so the right sides are together.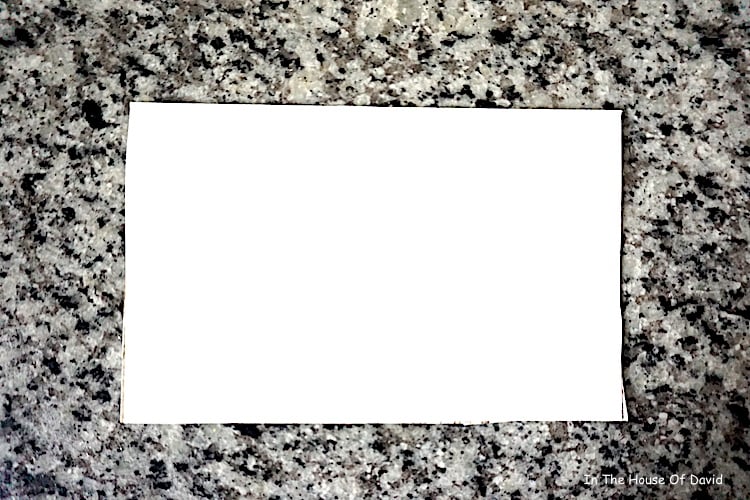 Step Three: Next, make sure your paper has the "open" side on the bottom. Now, you're going to "Doggy-ear fold" the two top corners toward the center.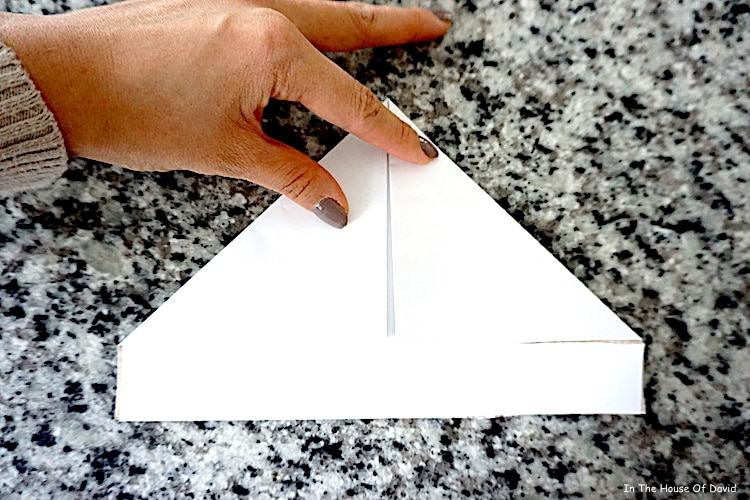 Step Four: Fold the bottom part of the paper up as high as you can so that it neatly falls on top of the "doggy-ear folds" .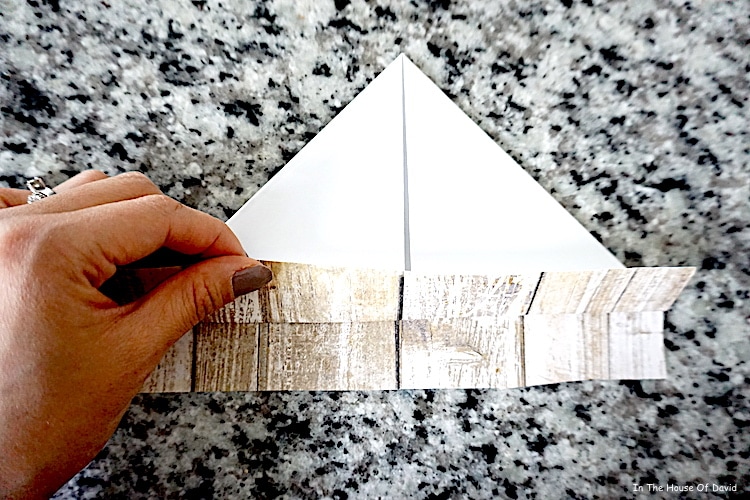 Step Five: Flip the paper and repeat the same on the other side.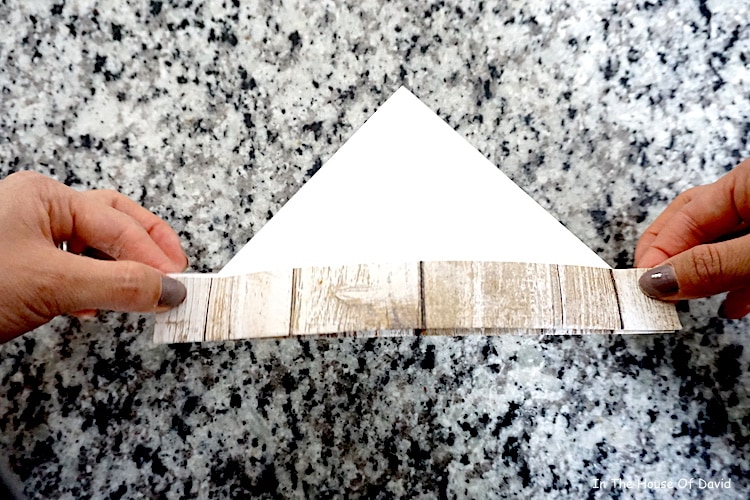 Step Six: Hold the two bottom corners with your hands and then bring the two corners together, forming a diamond shape!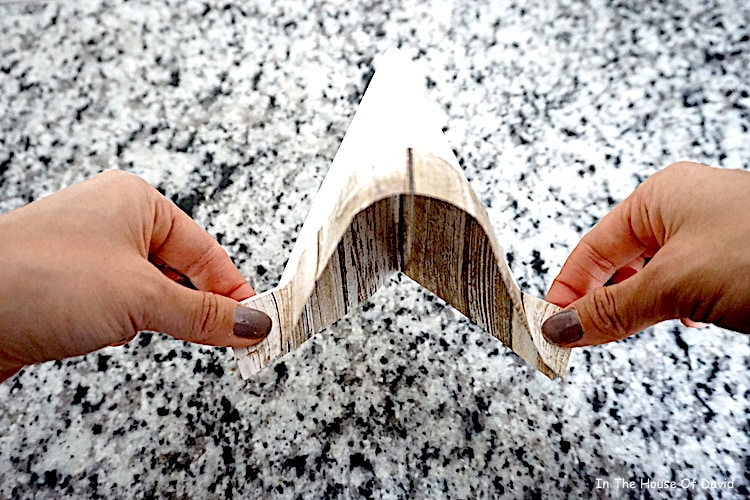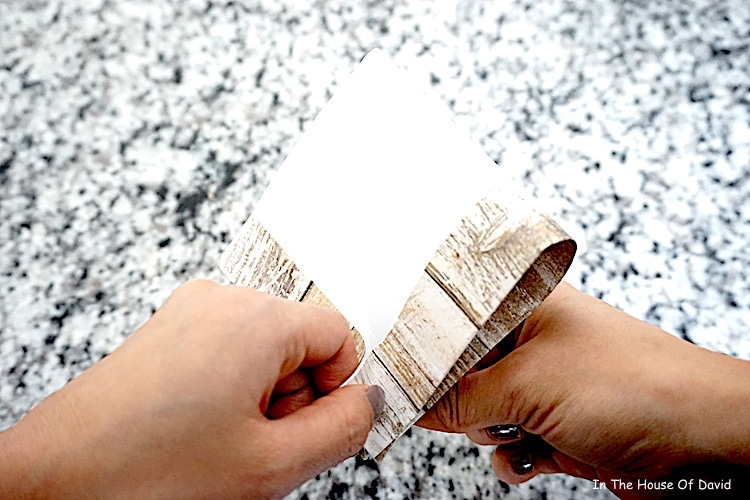 Step Seven: Fold the "open" end up.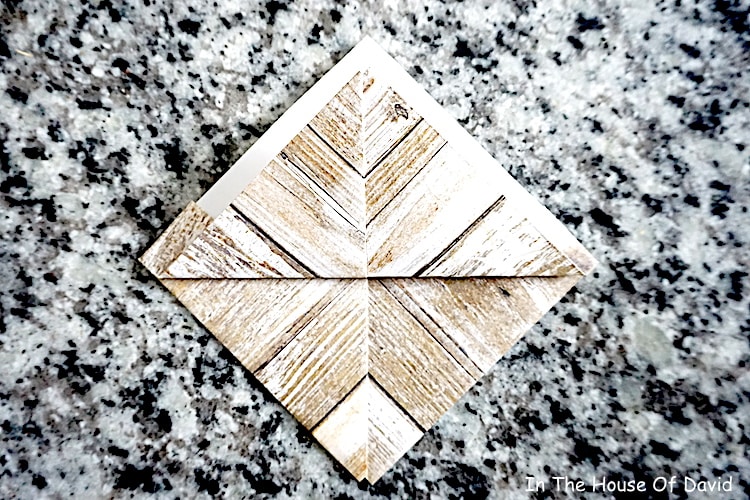 Step Eight: Flip it over, and repeat on the other side.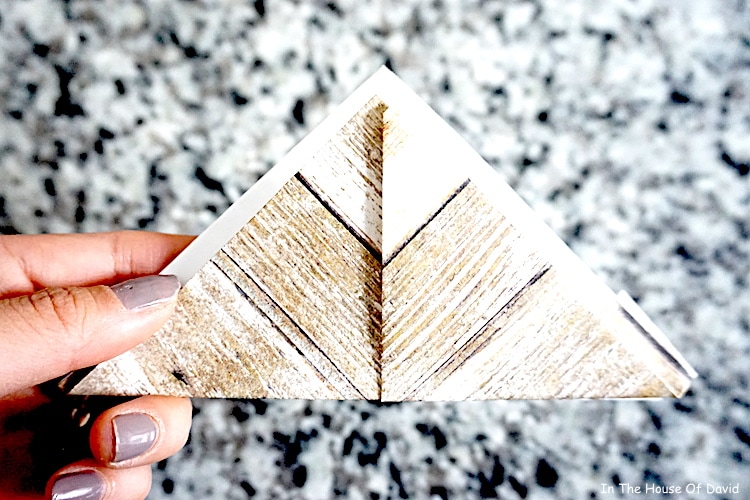 Step Nine: Now you're going to do the same thing you did in step six: hold the two bottom corners and bring them together to make another diamond!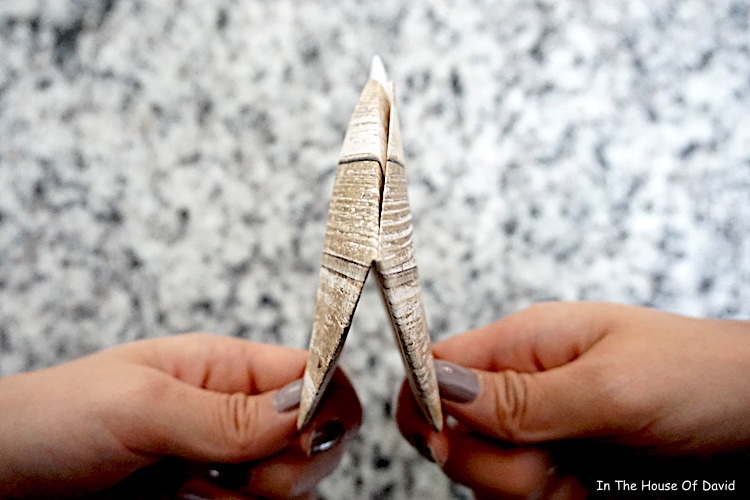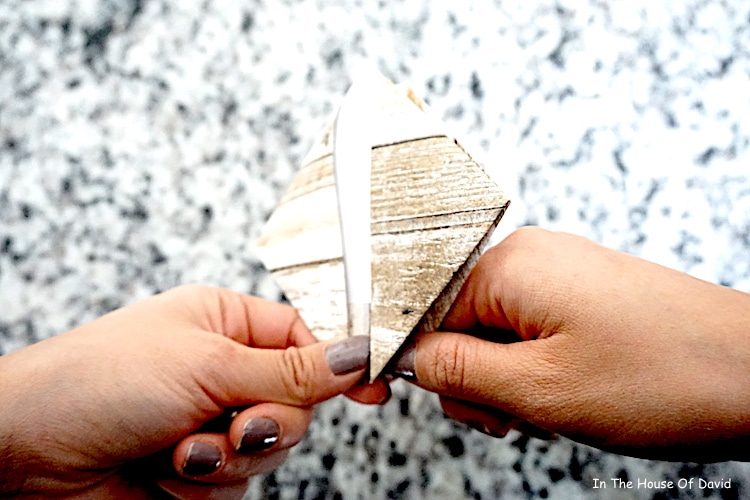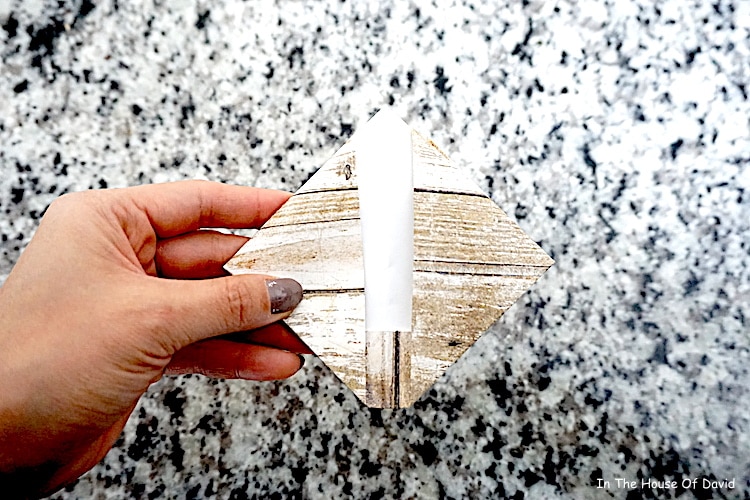 Step Ten: Just like you did in step seven, (are you seeing the pattern? lol) Fold the "open" end up.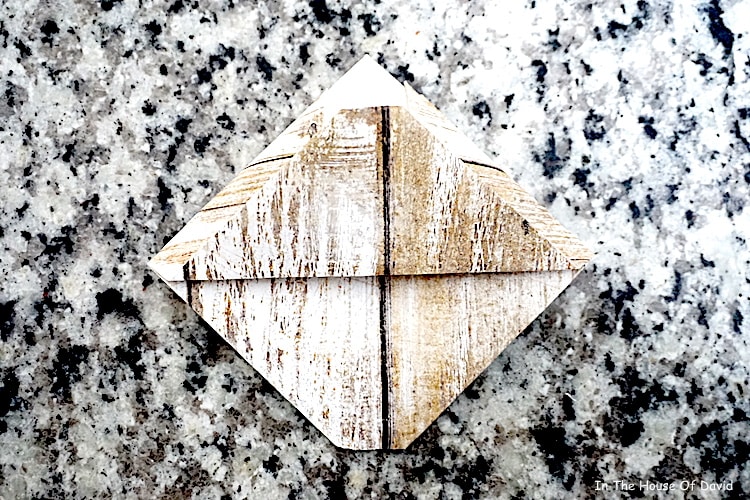 Step Eleven: Flip it over, and repeat on the other side!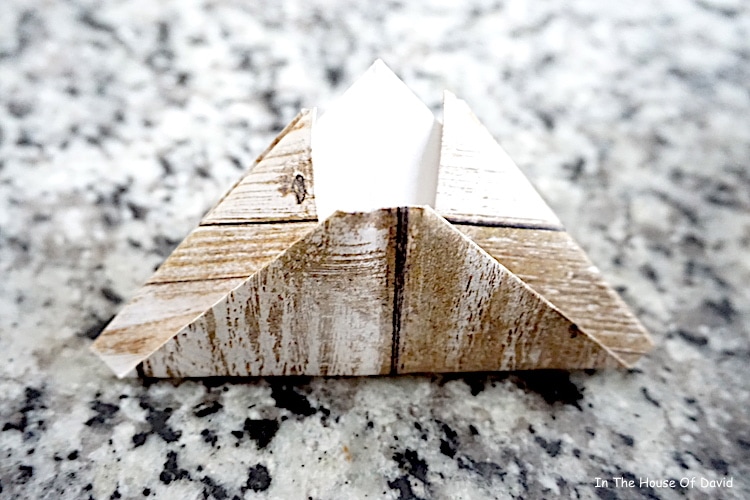 Step Twelve: Hold the two bottom corners and bring them together to make another diamond!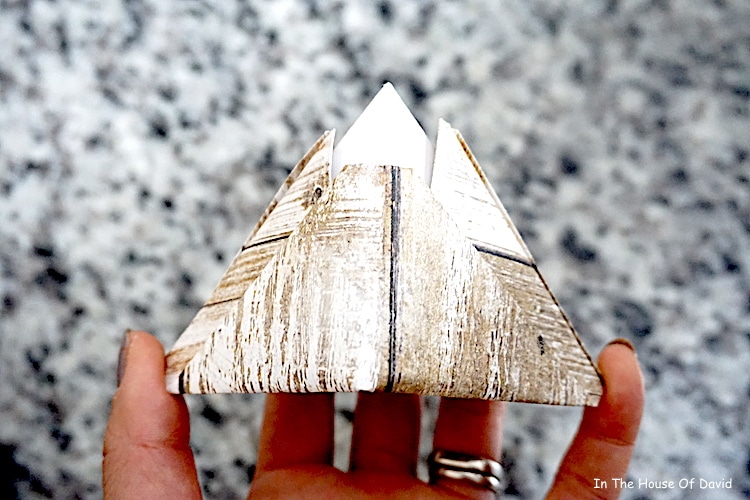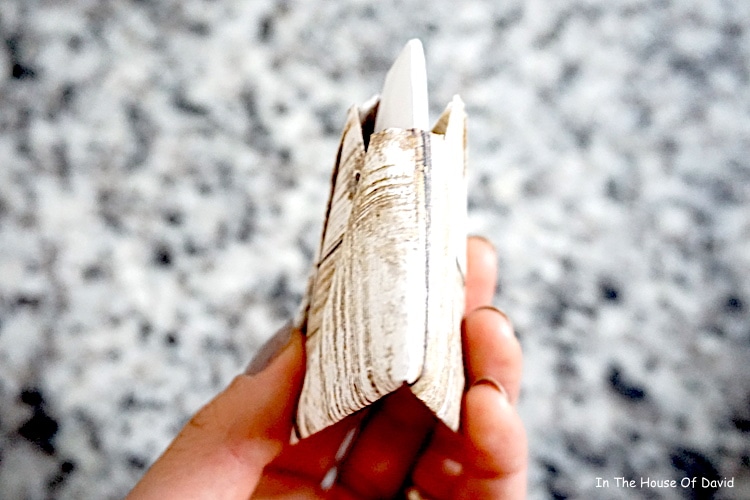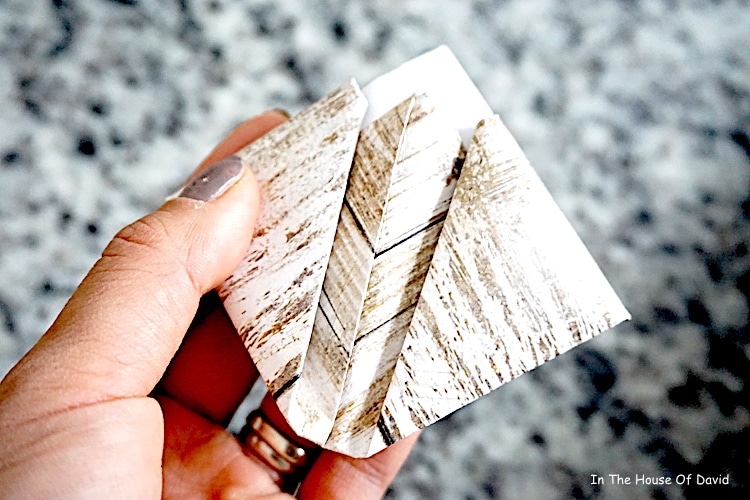 Step Thirteen: This time, just make a tiny fold by lifting the corner at the "open" end.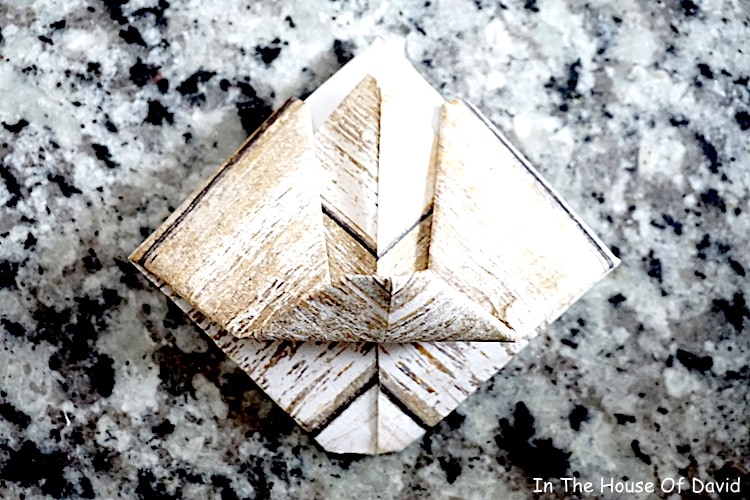 Step Fourteen: Flip and repeat on the other side.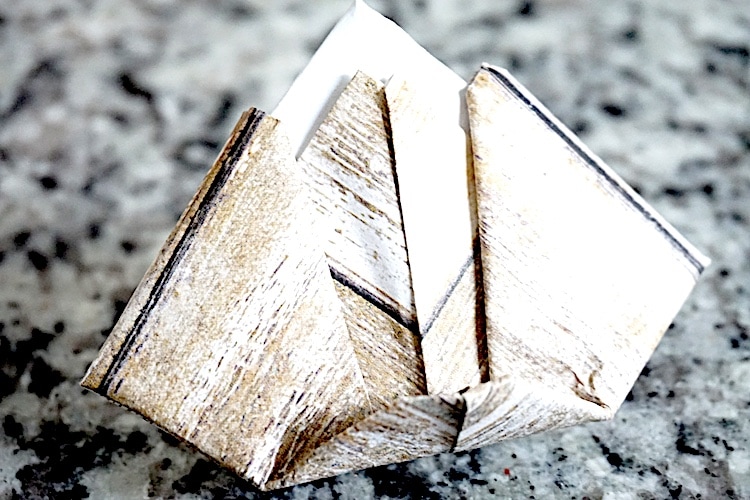 Step Fifteen: Okay guys, now this is the fun part. Grab the uppermost part of the two corners and instead of bringing them together, you are going to gently pull!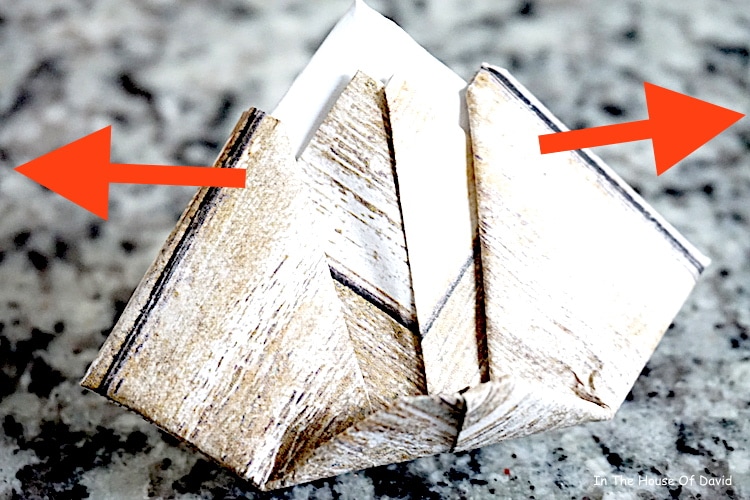 Step Sixteen: Now, admire your cute little boat! And Let's get onto the sails!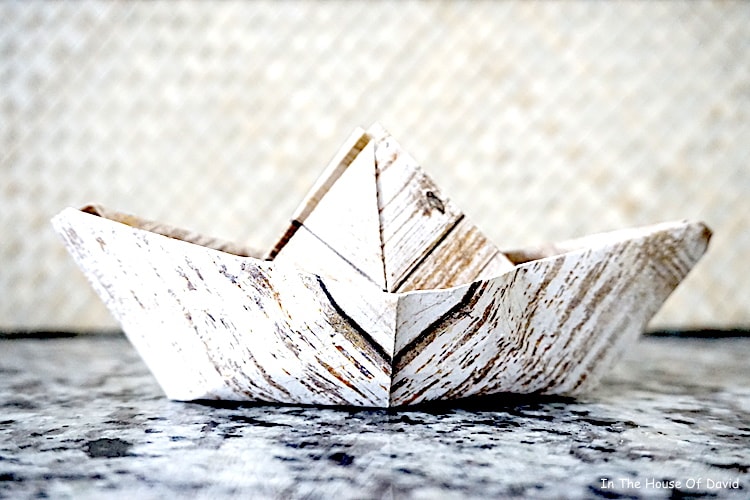 Step Seventeen: Cut about a 3″ x 3.5″ rectangle from your computer paper. Then, write a child's name on it.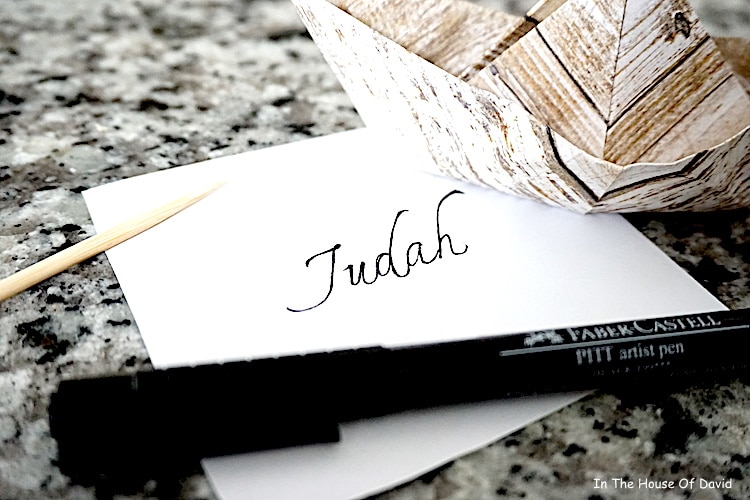 Step Eighteen: Poke wooden skewers through the paper above and below the child's name.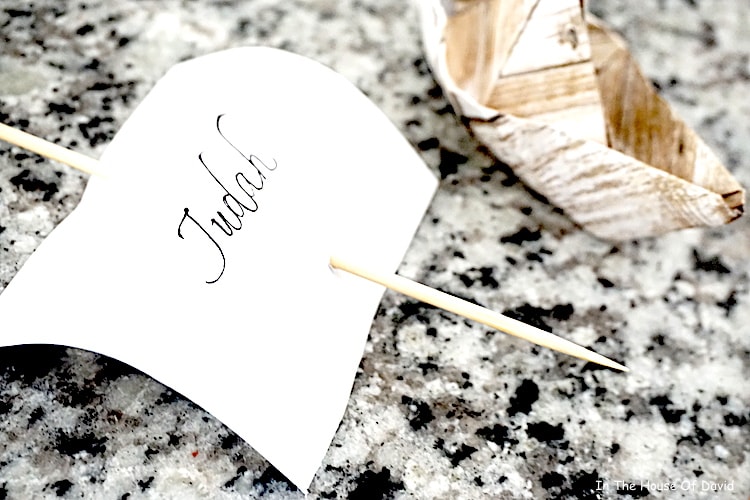 Step Nineteen: Then, gently, stick your skewer through the top of your boat.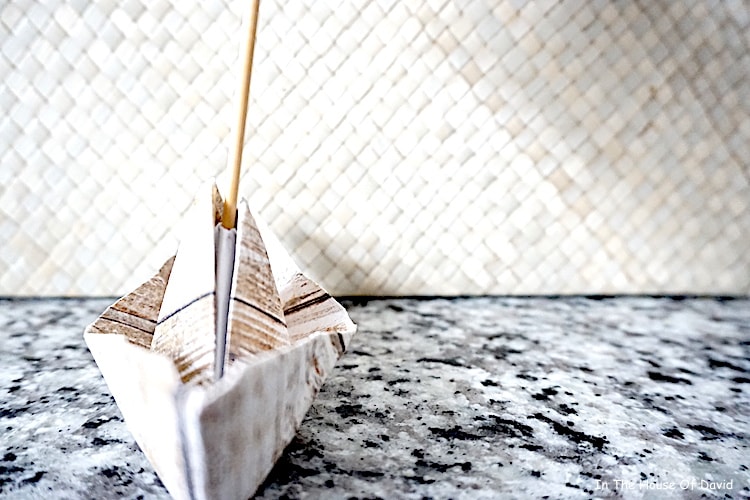 Step Twenty: Think about how tall you want your sails to go up, and cut/rip off the excess!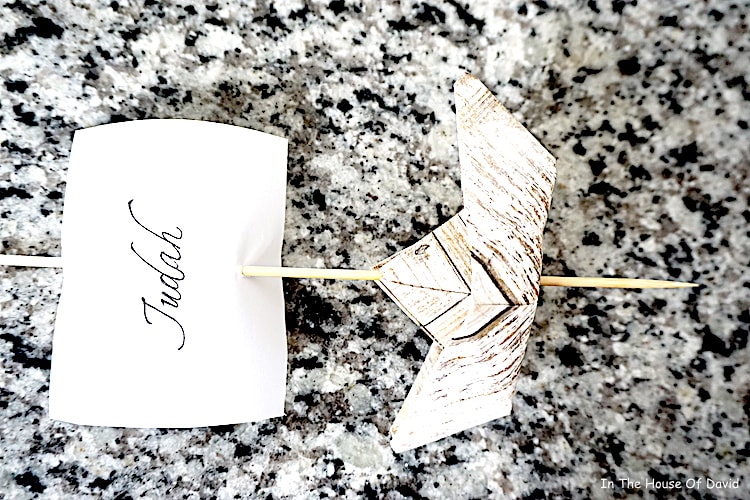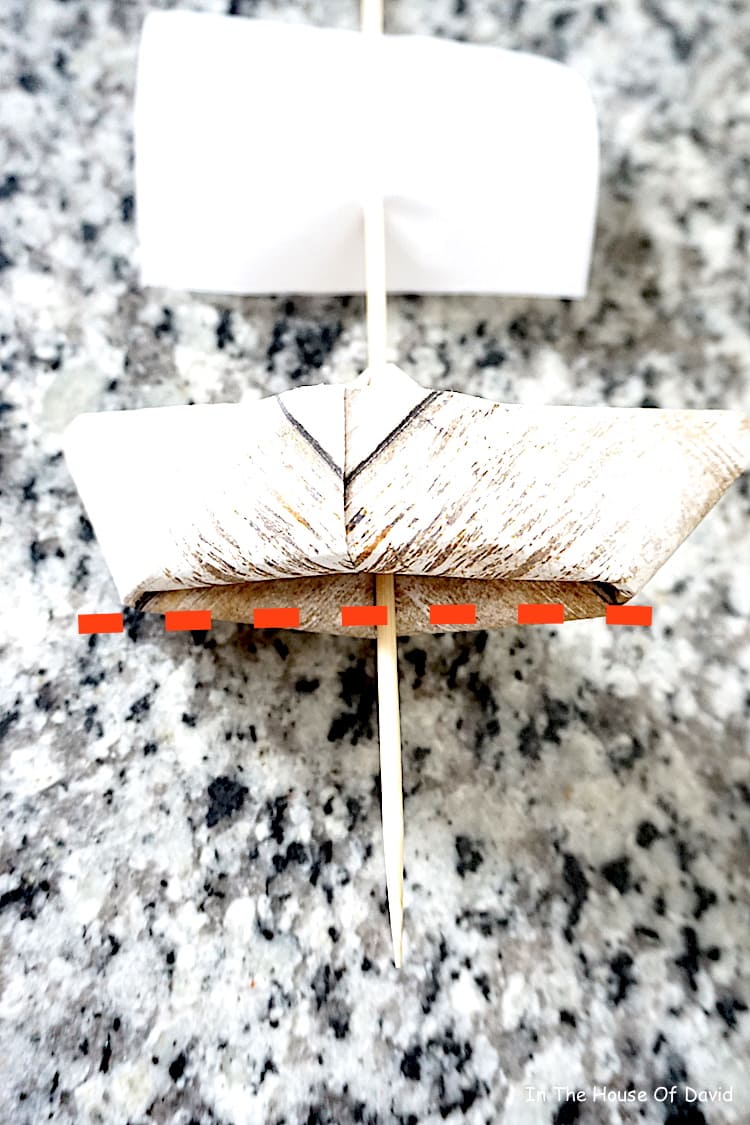 Step Twenty-One: YAY you're done! Now, Put your Mayflower place card where the kids will sit! And enjoy watching them find their special seats!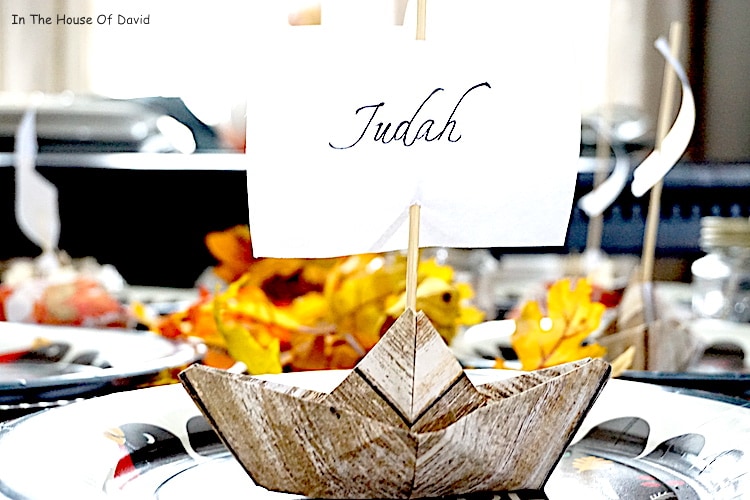 You're done!
YOU GUYS, didn't these Mayflower kid place cards turn out so cute?! You'll get major "mom points" with this one! My kids will not wait for Thanksgiving to come around to play with their Mayflower ship place cards! But that's fine, I'll just make more the day of! Because they are THAT easy. So, don't be intimidated by the "twenty-one steps" I promise you, it's really like three steps….1) fold, 2) flip/repeat, 3) make a diamond" done three times and then make a sail! You can do it in your sleep! I also like to fill their Mayflower place cards with popcorn as a nice little snack to tide their tiny bellies over before the Thanksgiving feast! You can also find more photos and goodies of my Thanksgiving kids table In The House Of David!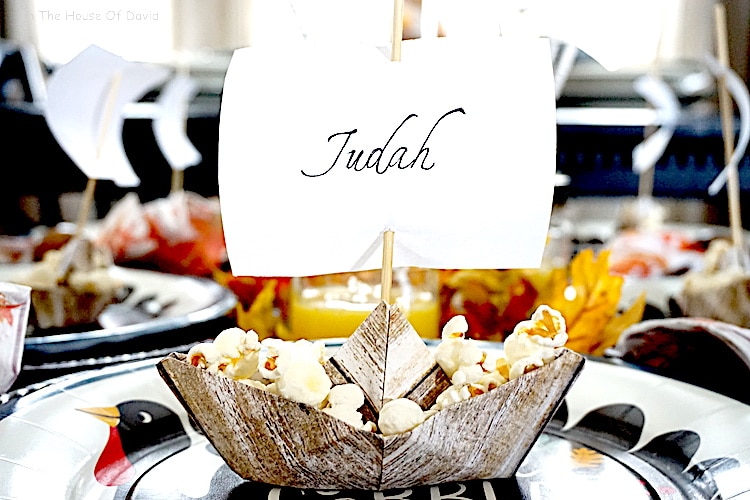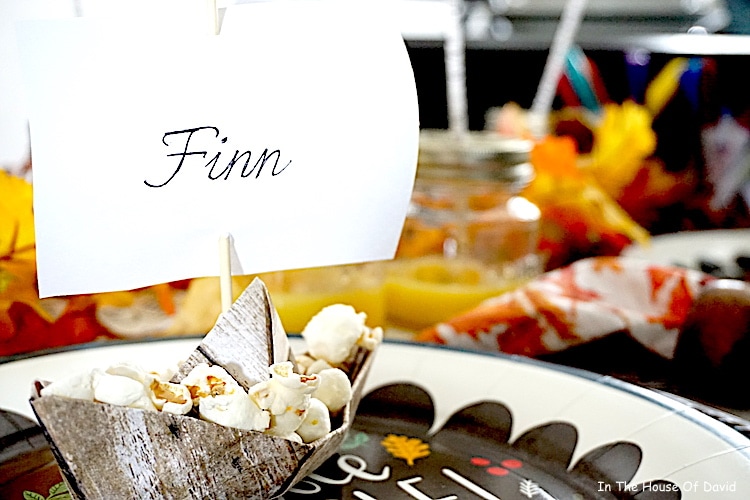 Thank you so much for reading! I hope you enjoyed this tutorial! If you want to see more DIY, home and mom-fun then, Please come visit me over at In The House Of David !