The Best Kitchen Runners
This post may contain affiliate links. Please read our disclosure policy.
The season is all about freshening up our homes and I thought it very relevant to share some gorgeous kitchen runners to help do just that today.
Though I picked these for a kitchen, I really think these would make great options for entryways and hallways also.
I love lots of texture, neutral enough pieces to transcend through the seasons and pieces that will hold up with lots of traffic. Kitchen runners (and entryways and hallways) tend to be the place everyone uses all the time so they better hold up.
I picked runners that also have that modern farmhouse or coastal flair to them. The two styles lately seem to be bleeding into each other and I think that really speaks to where home design trends are going these days. So I hope you love these 11 BEST kitchen runners!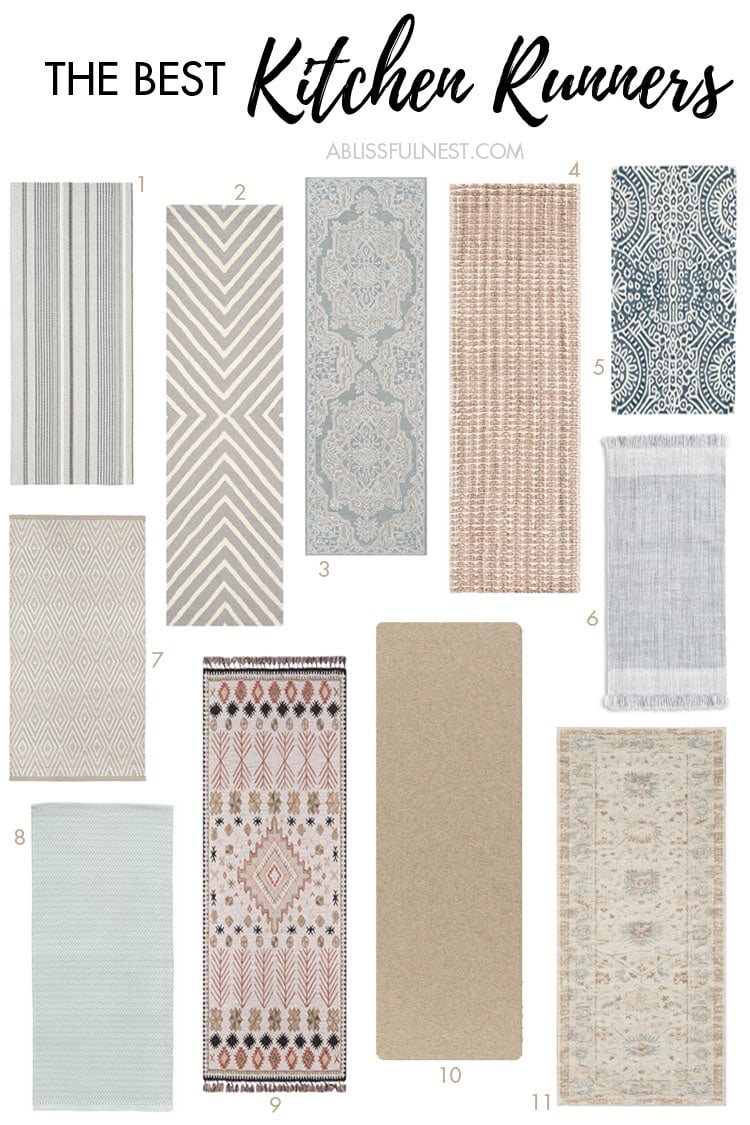 This post contains some affiliate links for your convenience. Click here to read my full disclosure policy.
1 | 2 | 3 | 4 | 5 | 6 | 7 | 8 | 9 | 10 | 11
11 BEST Kitchen Runners: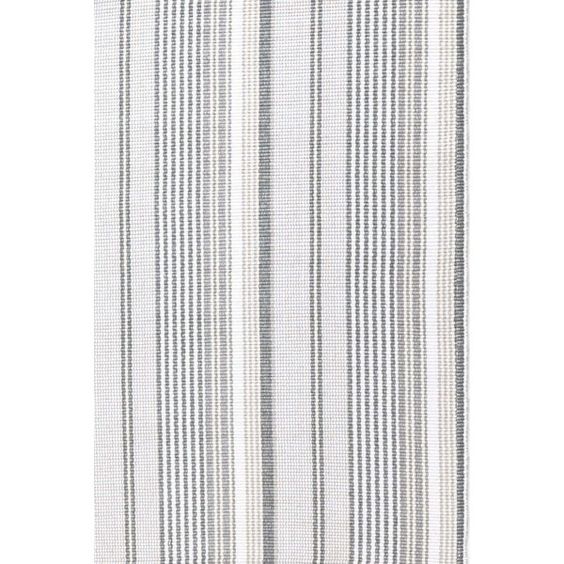 1. Dash and Albert Gray Striped Area Rug: I absolutely love this rug and I own it. It has many shades of grey, cream, and white and it really is such a great neutral runner.
I love that it is not a traditional bold stripe so it definitely gives it a more modern flare.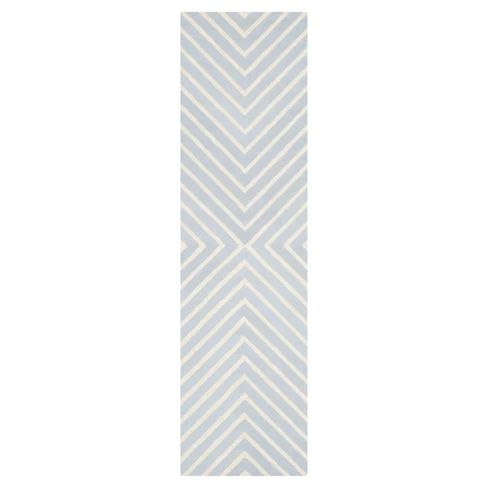 2. Harper Chevron Accent Rug: Here is a great option if you love the chevron pattern from up above but want some color.
This is a loop and cut pile, making it a raised pattern. This would be really beautiful in an entryway also.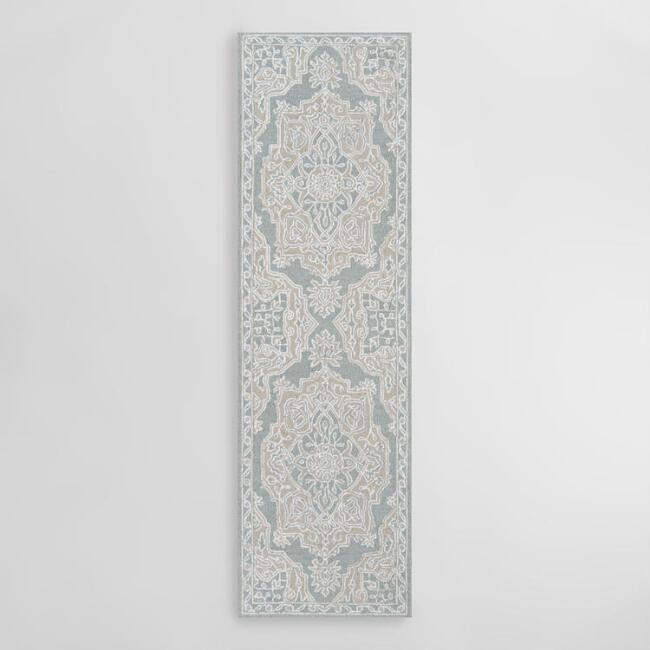 3. Light Blue Medallion Tufted Area Rug: The medallion pattern has been making a statement in the last couple of years in rugs.
So it is no wonder that it is perfect for kitchen runner ideas. This is a soft turquoise pattern with a modern flare. It is an affordable option and comes in 6 sizes.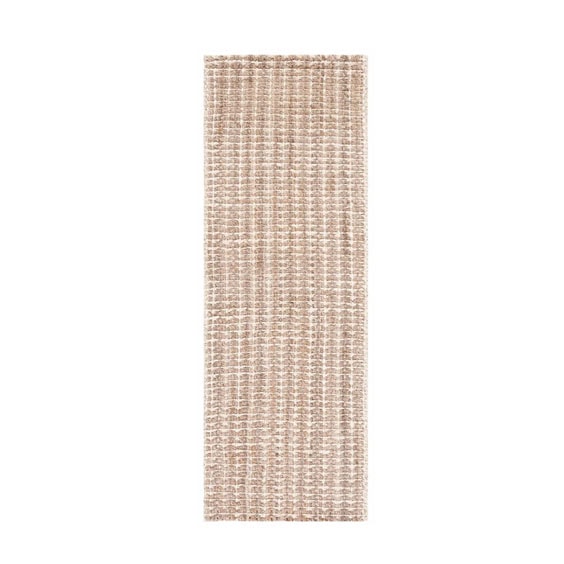 4. Tufted Jute Area Rug: here's another neutral but beautiful rug option! It comes in 7 sizes but I love how perfect it is for a kitchen, or even an entryway runner because of how neutral it is.
The jute textured look this runner has is so pretty and it is under $100.
5. Temple Hand Hooked Wool Area Rug: If you are looking for a little color and to make a statement, then this one is for you.
The beautiful navy blue and white color is bold and then the pattern is unique. This rug is made for a high traffic area making it a great choice for a kitchen runner.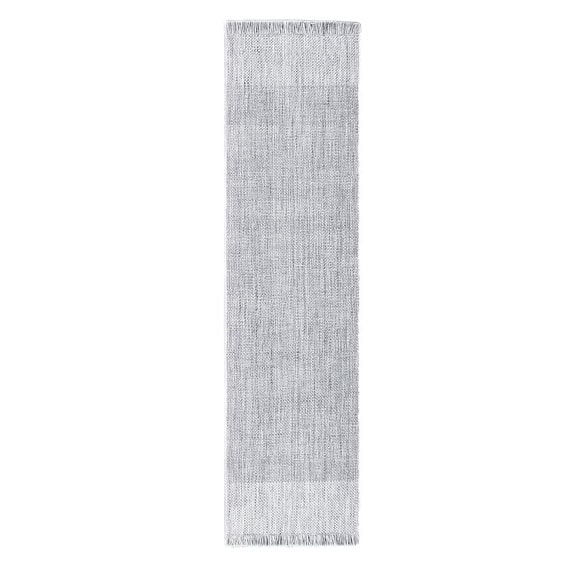 6. Chambray Handwoven Rug: this is one of my all-time favorite rugs.
It comes in a ton of sizes and two other color options as well.
It's so perfect to add a little color and the best part is, this can also be an outdoor rug so you can mix and match where you use it throughout the year to get lots of use out of it!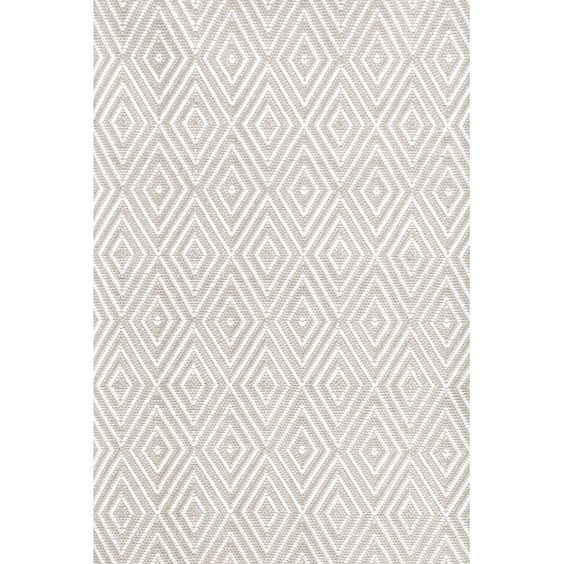 7. Diamond Platinum/White Area Rug: This diamond patterned runner rug from Dash and Albert has been on my radar for a long time now and is an option I am considering for my own kitchen.
I love that it is an indoor/outdoor rug that can be easily cleaned especially if I am putting it in my kitchen where messes can happen.
So you know it is durable. It really is a perfect neutral and the pattern gives it a little texture.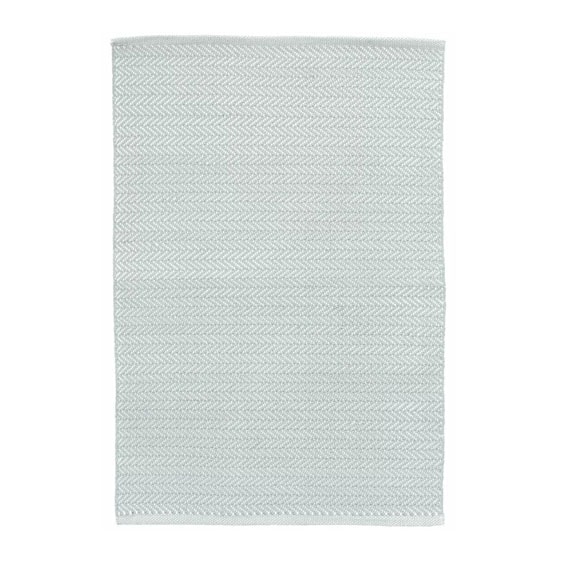 8. Light Blue Herringbone Rug: I am such a sucker for herringbone patterns!
This blue color combo is so pretty but it's still a neutral enough shade that it'll match so many styled rooms and homes.
It comes in a bunch of sizes and even more colors – seriously, wait until you see the choices you can choose from!
It's affordable and perfect to add a pop of subtle color to your space.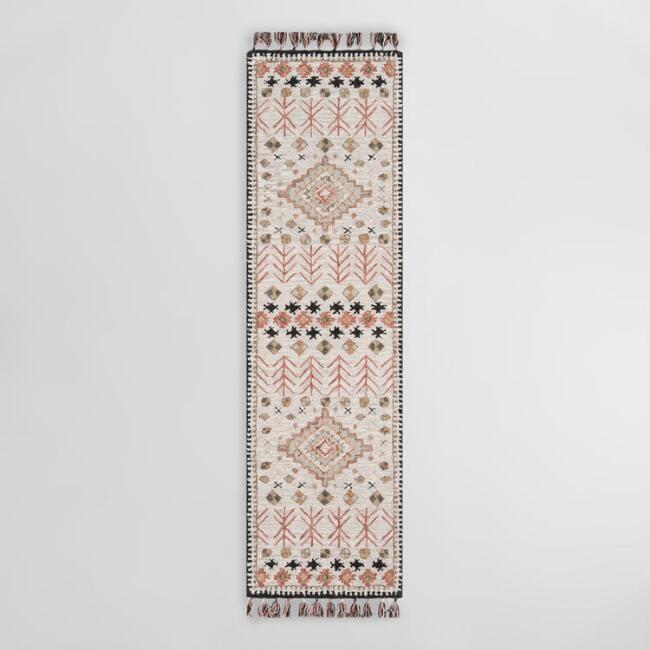 9. Ivory and Spice Tufted Wool Aelin Area Rug: I am just in love with this tribal printed rug. I love the unique quirky pattern and tassels as well as the pink and spice color combo.
It reminds me of a sunset! This would be such a fun rug to transition from spring into summer with.
It comes in 5 sizes if you wanted a larger version for your living room.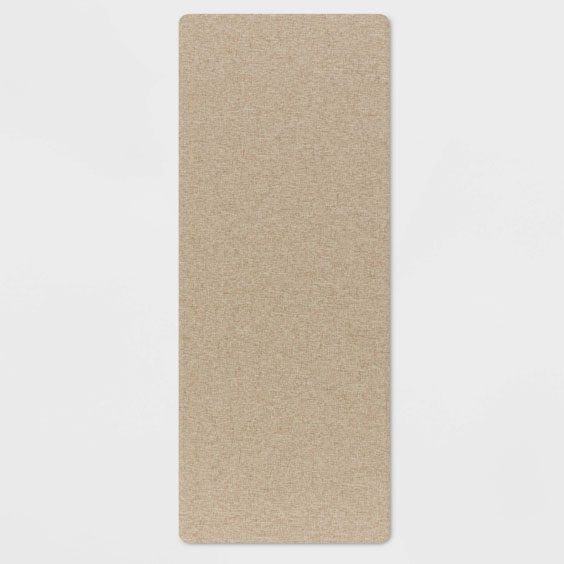 10. Tan Basketweave Rug: if you are looking for something very neutral and simplistic, this rug is for you. It is the perfect runner and it's only $20!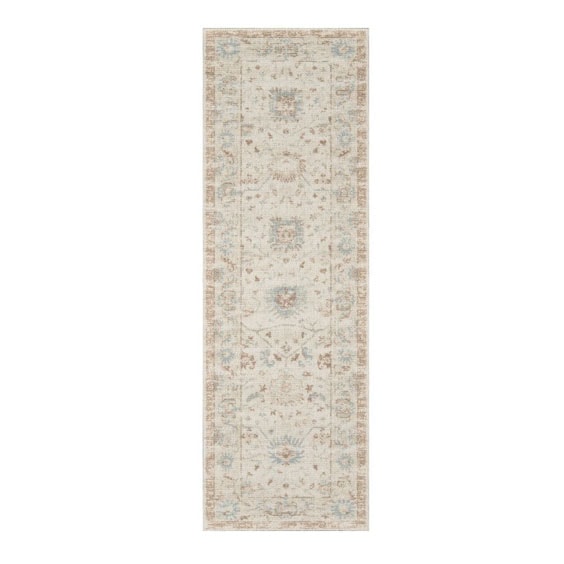 11. Blue/Neutral Persian-Style Rug: out of all of the runner-styled rugs here, this might be the coolest/most different and possibly my favorite!
I love the shades of blues and oranges while still being neutral and the Persian-style print that's prominent but still subtle and not too in-your-face.
It comes in a bunch of sizes and would look gorgeous in any room in your home – but especially to add some color and style to your kitchen!
Well, I hope you loved all these gorgeous options for kitchen runners and found the perfect one for your home!

Follow along to get more of my tips on home decor, DIY, and lifestyle on the following: