The Best Versatile and Colorful Spring Pillows
Every spring, I look forward to making little updates around my house to brighten it up and rid winter and dark colors of it as much as I can.
Whether you're more of a neutral kind of decorator or love to add in new colors and patterns, there's bound to be a couple of pillows here that you'll love!
My favorite thing is that they're all so versatile and can easily go with what you have, or you can match these together for a whole new, fresh look.
Be sure to check out my How to Mix Fabric Patterns guide if you need some tips or ideas on how to mix and match! Happy shopping!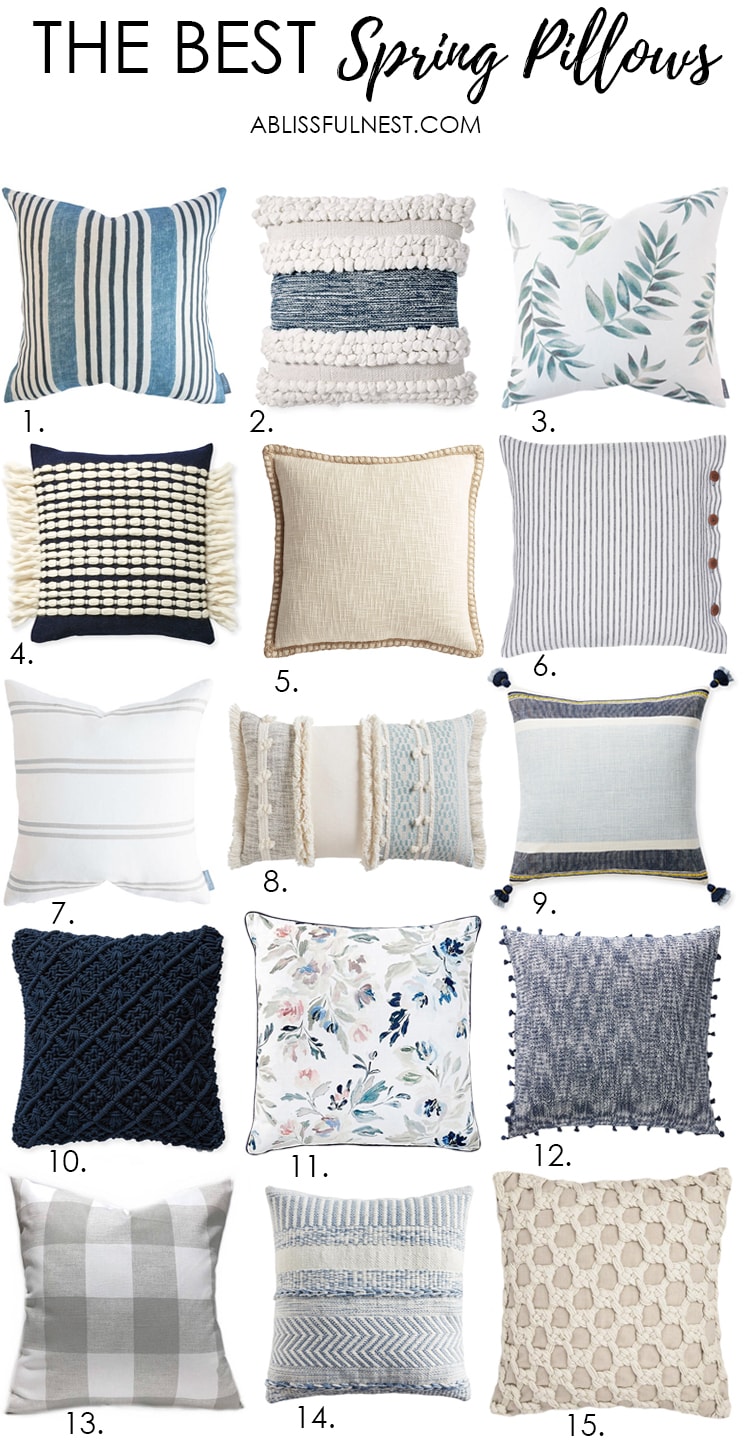 1 | 2 | 3 | 4 | 5 | 6 | 7 | 8 | 9 | 10 | 11 | 12 | 13 | 14 | 15
The Best Versatile and Colorful Spring Pillows
JUST CLICK ON THE PHOTOS TO SHOP THE ITEMS: