Happy Friday friends! I am back with another edition of The Friday Five where I share five things that have caught my eye for the week, are in my shopping cart or I am using in some new designs.
You can check out past The Friday Five's HERE and get even more ideas!
This week I am sharing a gorgeous neutral kitchen, some fun Christmas decor finds, two beautiful bracelets, and the trendiest and coziest pullover!
I hope you love this week's picks!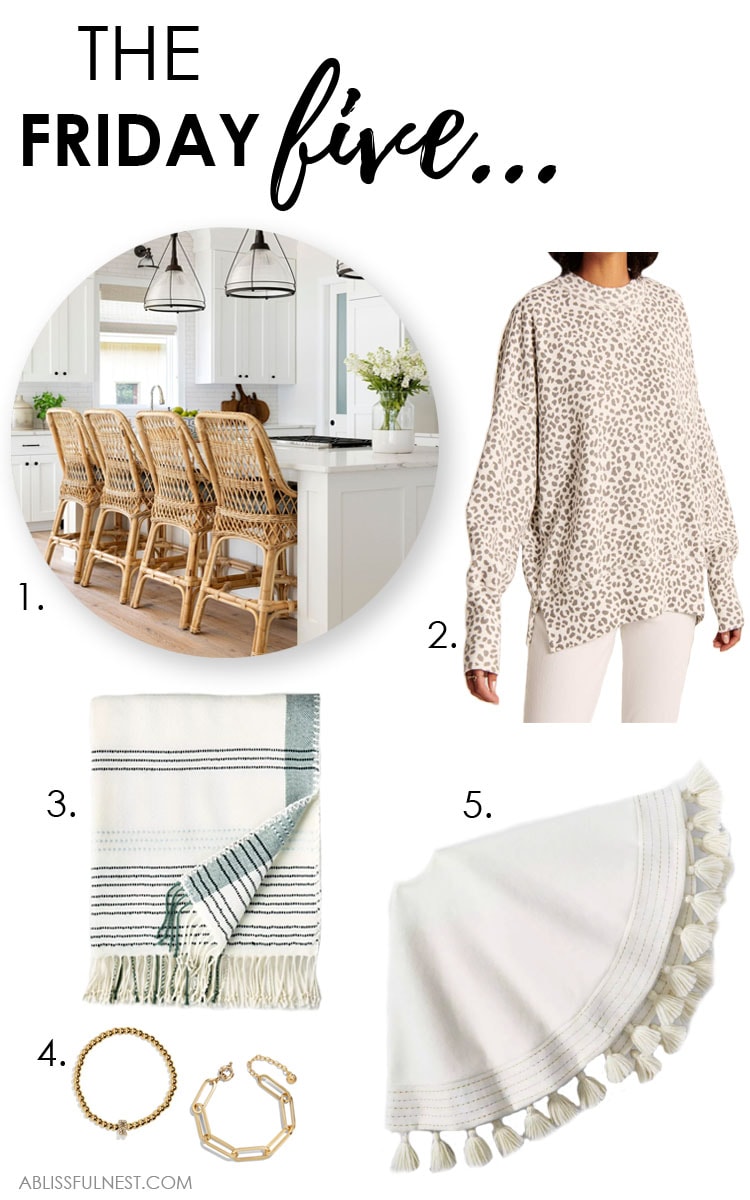 This post contains some affiliate links for your convenience. Click here to read my full disclosure policy.
1. This stunning new home design by Bria Hammel Interiors has absolutely blown me away! I always love her work but this house is just so stunning. I especially love the bright, neutral kitchen – the bar stools and pendant lights stood out to me the most! Check out the entire home here.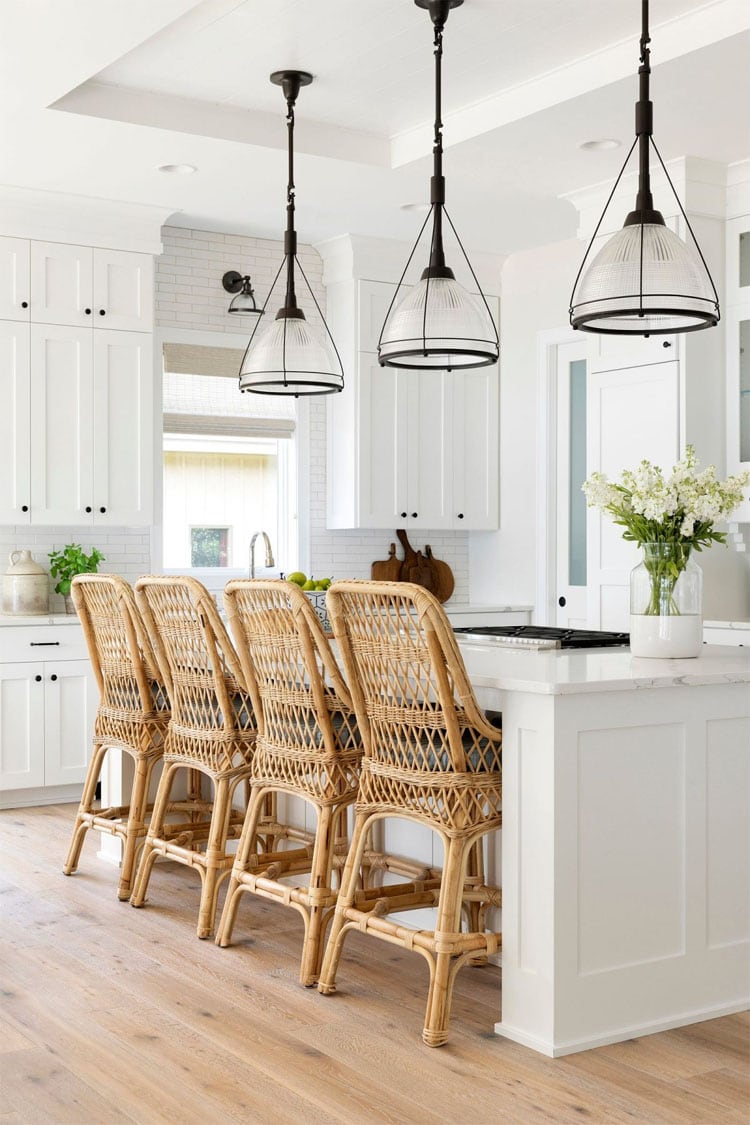 2. I absolutely love this leopard printed pullover! It looks so cozy and this is one of the cutest leopard prints I've seen. It comes in other colors too and would also be a great gift idea! Shop this leopard printed pullover here.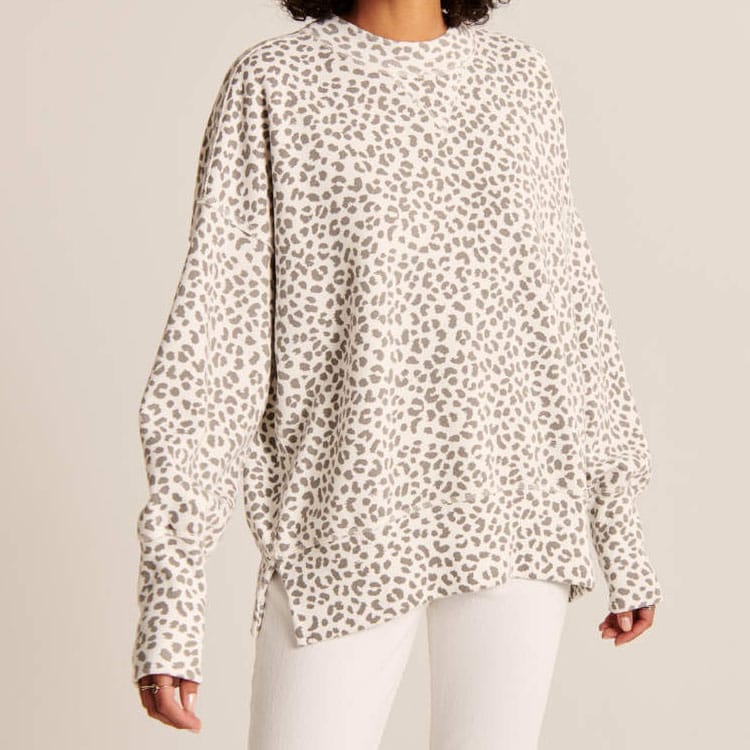 3. Not only is this green plaid throw blanket perfect for the holidays, but there's a matching throw pillow as well! They're such cute finds for the holidays and go perfectly with nearly any decor theme. It's perfect to drape over a living room chair or your couch! Shop this green plaid throw blanket here.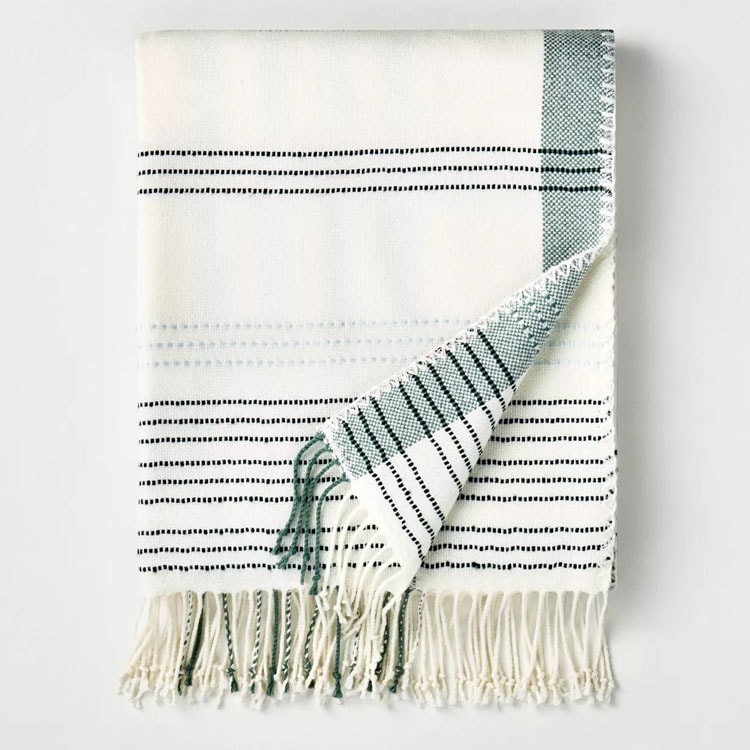 4. This gold initial bracelet and gold link bracelet go so perfectly together that I had to include them both here. They'd be SUCH a fun gift to give or get and you could even treat yourself! They'd be a perfect little arm stack. Shop the gold initial bracelet here and gold link bracelet here.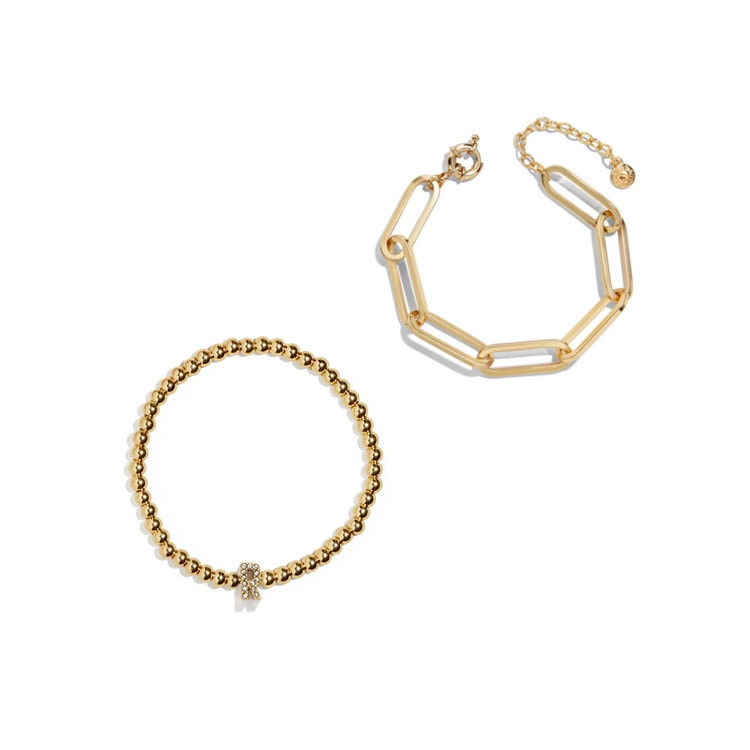 GOLD INITIAL BRACELET & GOLD LINK BRACELET
5. If you are looking for a new Christmas tree skirt this year, this white tassel Christmas tree skirt is a perfect option! It's so cute and different and matches every tree theme you could possibly be doing. It's also super affordable! Shop this tassel Christmas tree skirt here.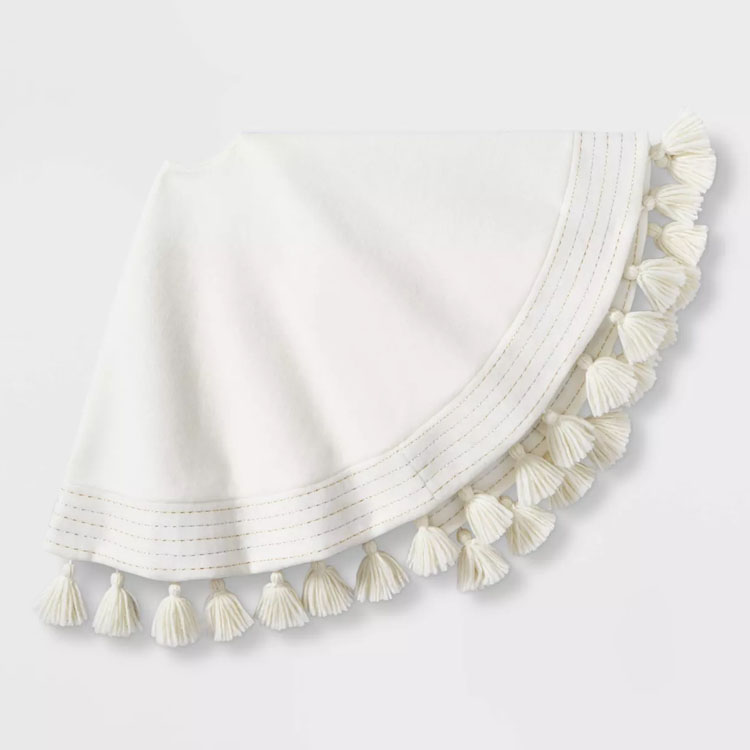 WHITE TASSEL CHRISTMAS TREE SKIRT
I hope you loved this week's fun picks and have a great Friday!
Follow along to get more of my tips on home decor, DIY and lifestyle on the following: