Happy Friday friends! I am back with another edition of The Friday Five where I share five things that have caught my eye for the week, are in my shopping cart or I am using in some new designs.
You can check out past The Friday Five's HERE and get even more ideas!
This week I am sharing the coziest and cutest flannel top, prettiest necklace (a great gift idea) and a few fun home finds for Christmas and the holiday season!
I hope you love this week's picks!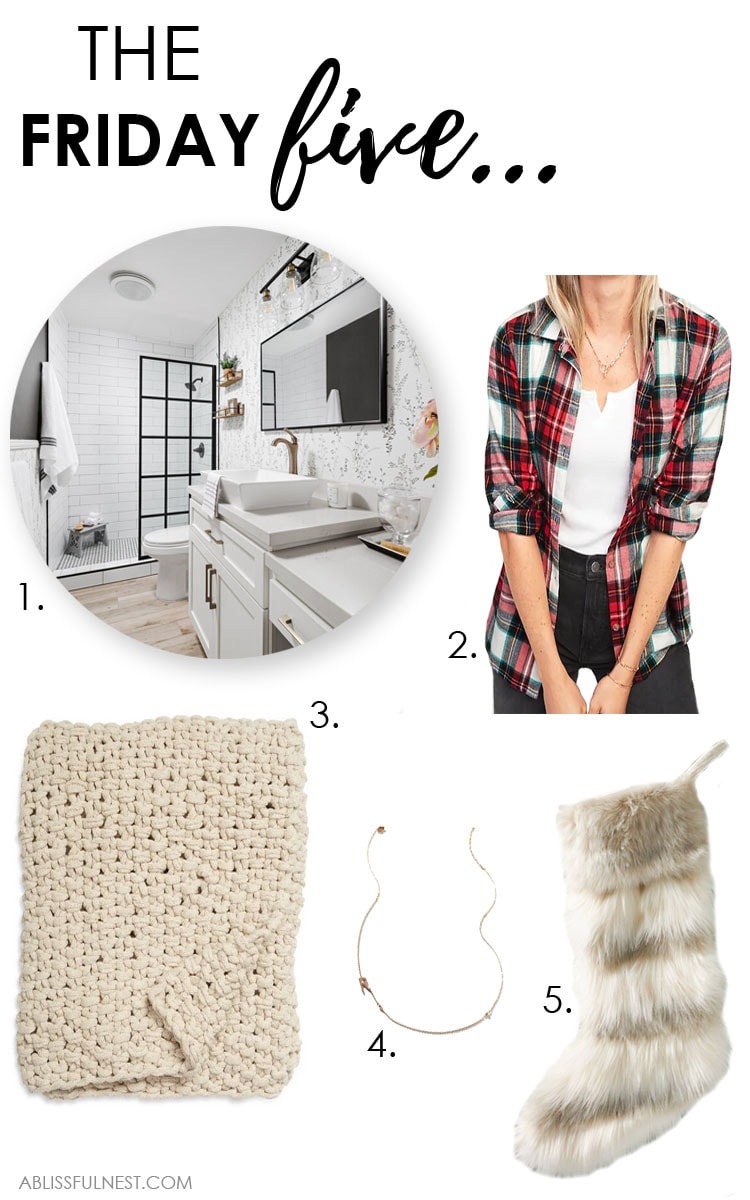 This post contains some affiliate links for your convenience. Click here to read my full disclosure policy.
1. This stunning bathroom design by Joselyn Rendon is such a stunner! I absolutely love the simplistic black and white theme and the delicate statement the wallpaper makes. That shower door is everything too! Such a beautiful space, check out the entire home here.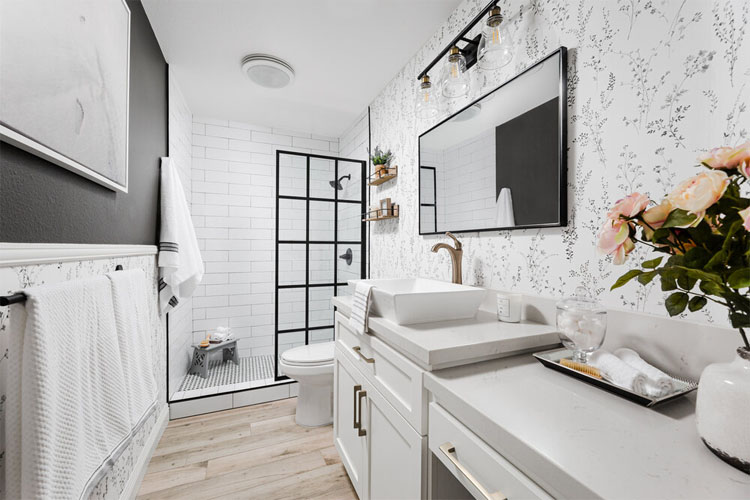 2. This plaid flannel top is so fun for the holidays and comes in a couple of colors. It's perfect to wear casually with jeans or dressed up with a cute skirt! Shop this plaid flannel top here.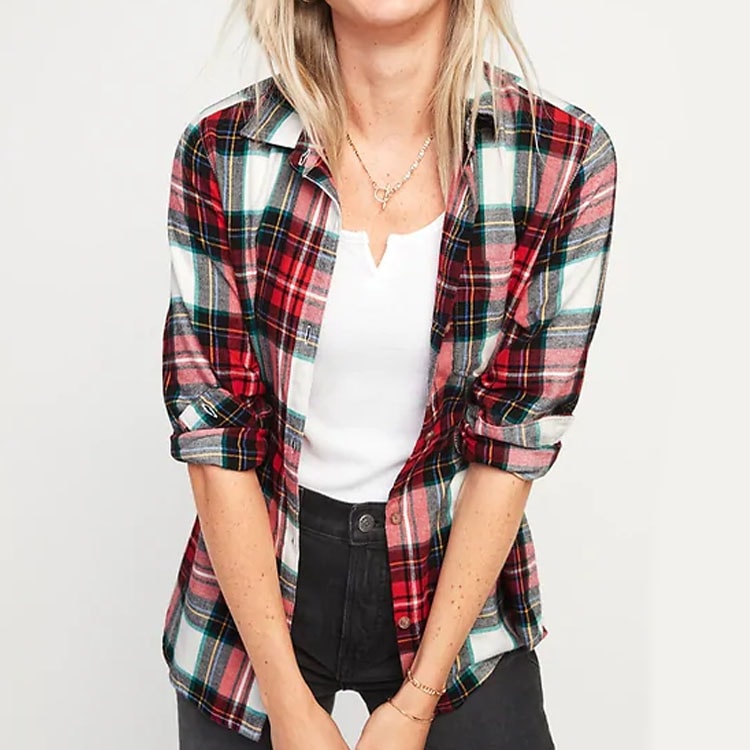 3. How beautiful is this throw blanket?! It's on SALE right now and comes in two other colors! These kinds of throws are my favorite, they're so thick and warm and beautiful. Shop this stitched throw blanket here.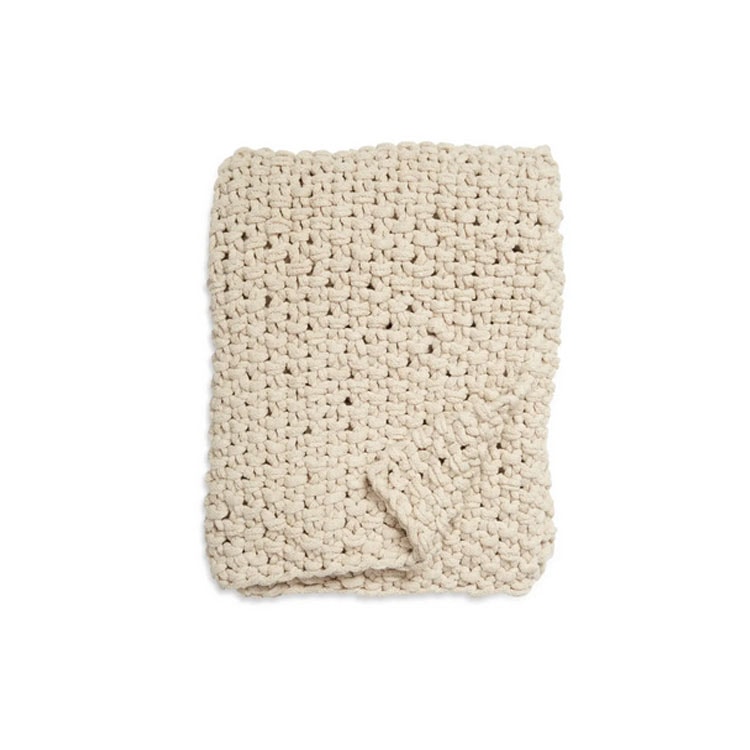 4. Not only is this delicate necklace so beautiful, it's SUCH a good gift idea. It's so fun and easy to layer with or wear alone. Shop this gold monogram necklace here.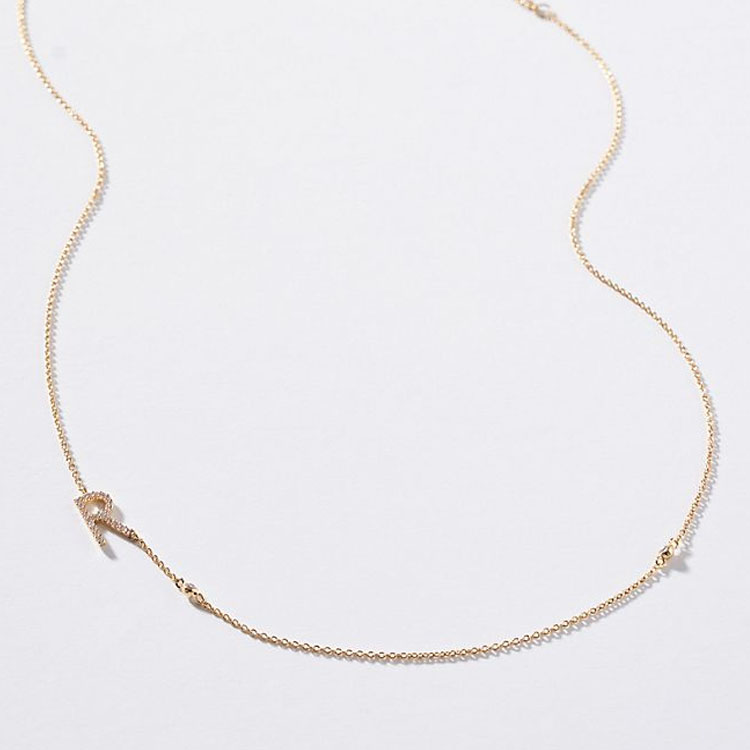 DELICATE GOLD MONOGRAM NECKLACE
5. This neutral faux fur stocking is sooo pretty! These and cable knit stockings are always my go-to and I just loved this one the second I saw it. It's so fun! Shop this pretty faux fur stocking to add to your holiday decor this season here.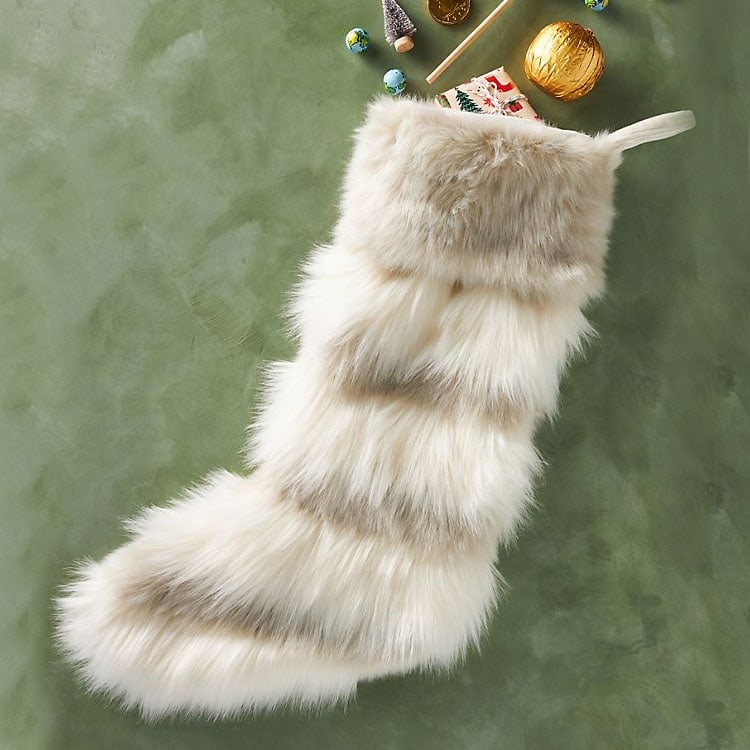 I hope you loved this week's fun picks and have a great Friday!
Follow along to get more of my tips on home decor, DIY and lifestyle on the following: