Happy Friday friends! I am back with another edition of The Friday Five where I share five things that have caught my eye for the week, are in my shopping cart or I am using in some new designs.
You can check out past The Friday Five's HERE and get even more ideas!
This week I am sharing a gorgeous open concept living area, a beautiful throw pillow and some fun winter fashion finds.
I hope you love this week's picks!
This post contains some affiliate links for your convenience. Click here to read my full disclosure policy.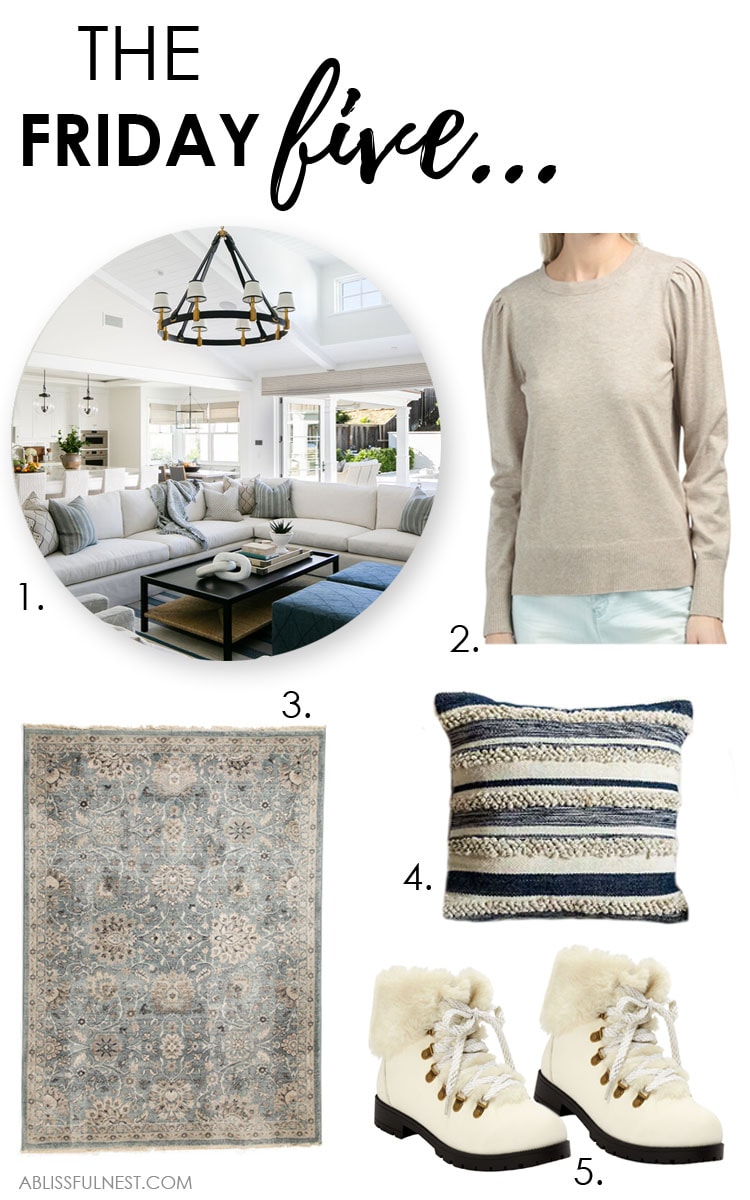 1. How stunning is this bright and beautiful open concept living space? It was designed by Brooke Wagner Design and I love everything from the small details in the color combos to the setup of the room! I love a good open concept main floor and this is such an ideal space for a family, entertaining, etc! Check out the entire home here.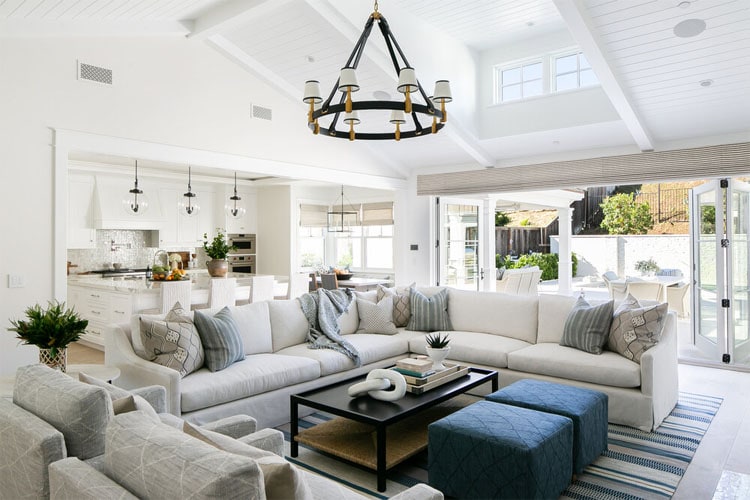 BRIGHT OPEN CONCEPT LIVING SPACE
2. Can you believe that this puff sleeve sweater is under $20?! It's SO cute! It comes in two other colors and would be a great last-minute gift if you are still shopping! Get one for yourself too because it's a great basic sweater you can wear casually or dressed up all winter long. Shop this puff sleeve sweater here.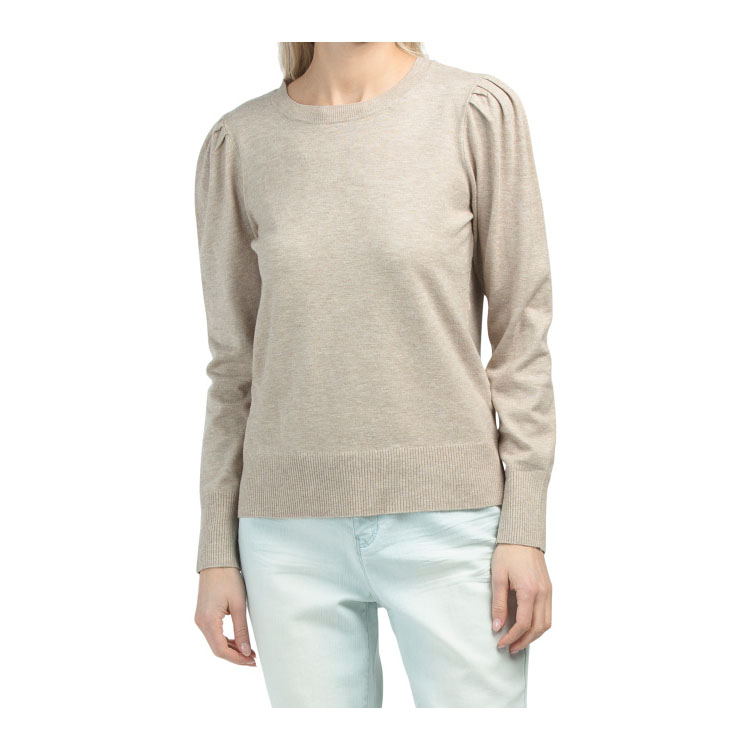 3. This printed area rug is SO beautiful and I cannot believe the price. It looks so much more expensive than it really is! It's the most beautiful pattern and has gorgeous colors in it. Shop these blue and neutral printed area rug here.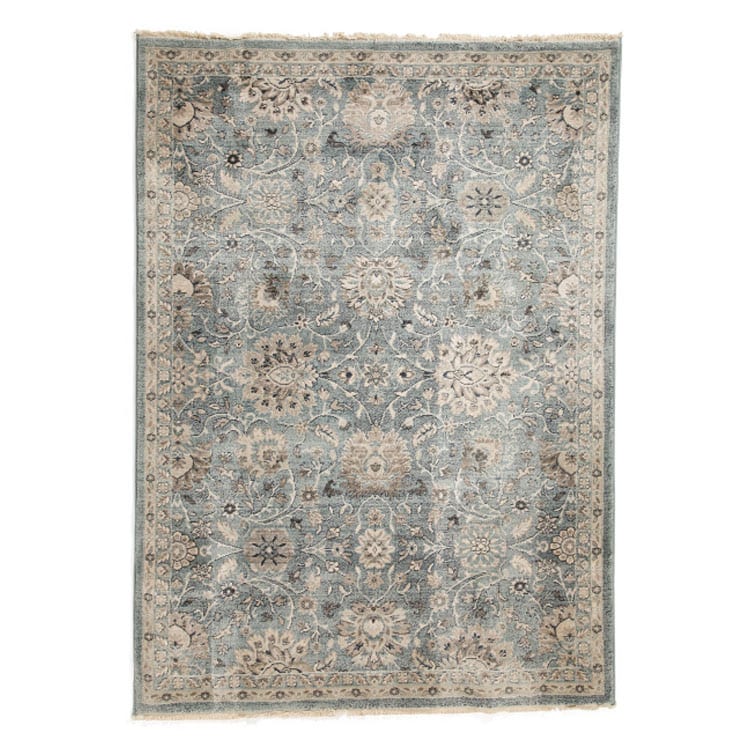 BLUE & NEUTRAL PRINTED AREA RUG
4. This blue striped tufted throw pillow is one of my favorites I've ever seen! I love the colors (obviously LOL!) and the texture to it. It'll be perfect to transition through the winter and even looking ahead to the spring with in your home. Shop this blue striped tufted throw pillow here.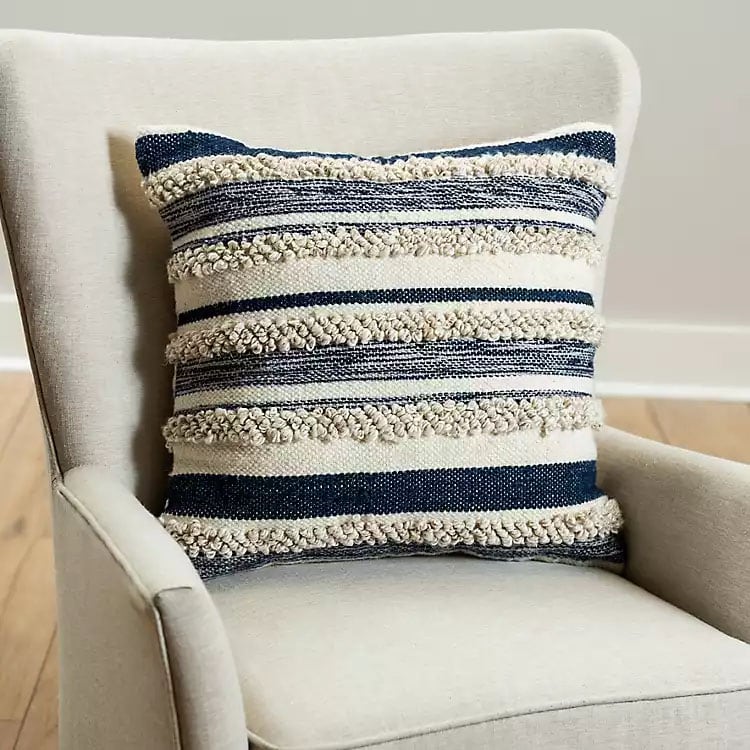 BLUE STRIPED TUFTED THROW PILLOW
5. These hiker boots are so cute and look like lots of the boots we've been seeing this season. The best part about these is they are $35! They come in a couple of other colors and they're such a good, neutral and simple winter boot to wear all season. Shop these lined hiker boots here.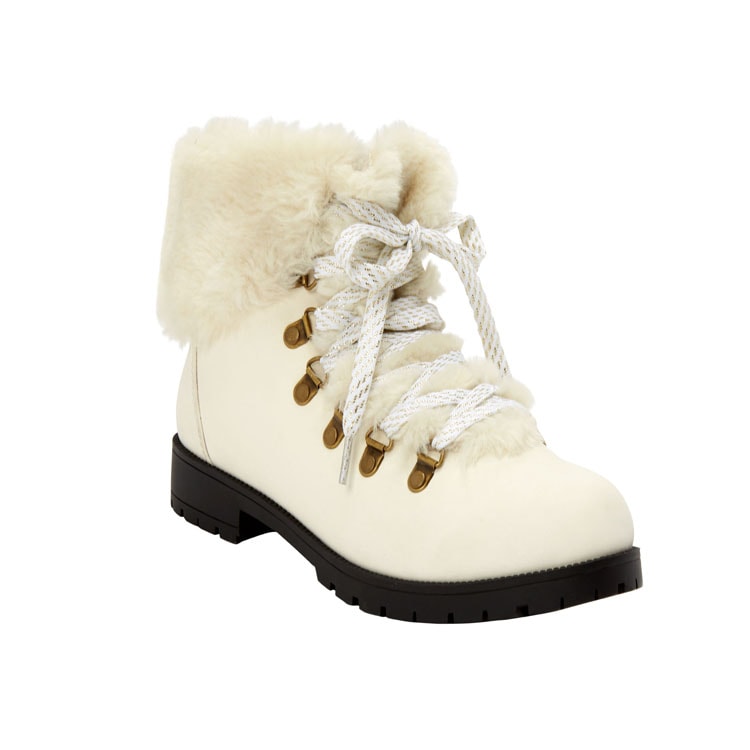 I hope you loved this week's fun picks and have a great Friday!
Follow along to get more of my tips on home decor, DIY and lifestyle on the following: