Happy Friday friends! I am back with another edition of The Friday Five where I share five things that have caught my eye for the week, are in my shopping cart or I am using in some new designs.
You can check out past The Friday Five's HERE and get even more ideas!
This week I am sharing the most gorgeous kitchen design, a few new fun fashion finds as we look toward spring and a fun new throw pillow to add into your decor!
I hope you love this week's picks!
This post contains some affiliate links for your convenience. Click here to read my full disclosure policy.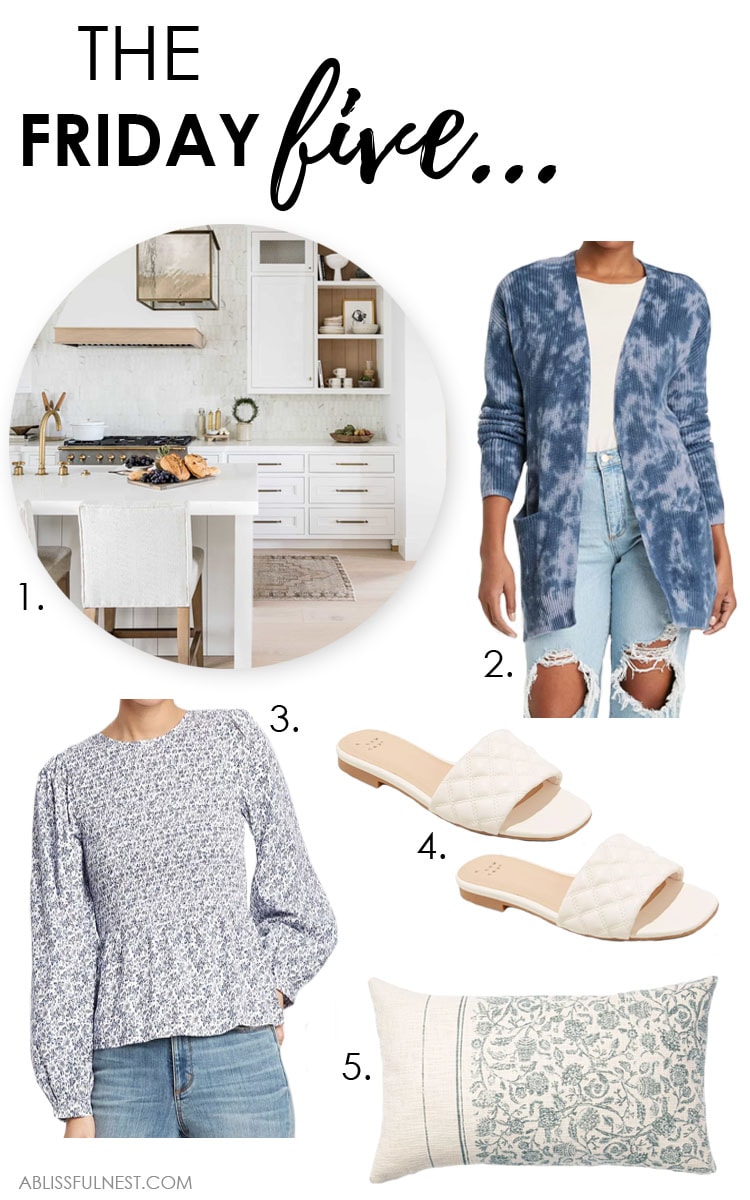 1. How stunning is this bright, white open concept kitchen design by Mindy Gayer Interiors? I love all of the bright open space and the details like the gold faucet, stunning range and the pendant lights! It's a gorgeous space, check out the entire home here.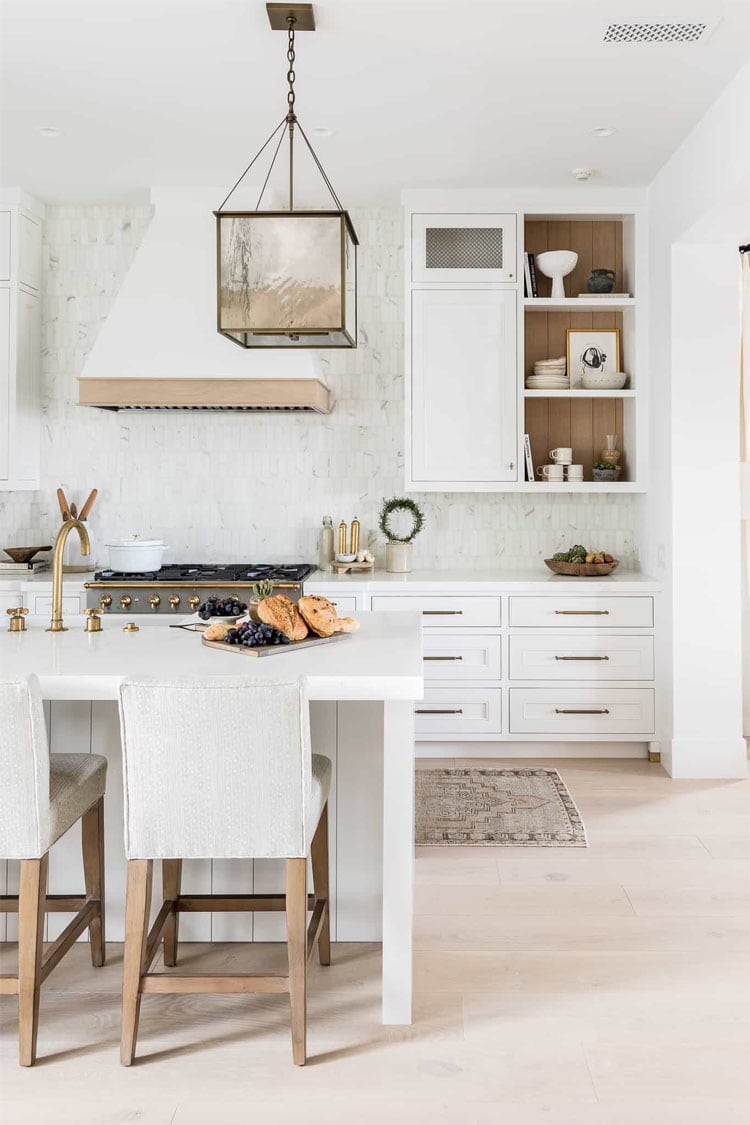 BRIGHT WHITE OPEN CONCEPT KITCHEN
2. This blue tie-dye cardigan is such a fun piece to add to your closet! You can layer with it now and even wear it through the spring and summer too – it's a light enough weight that you can layer with but can also wear as a light top. I love it! It comes in a bunch of colors and it's such a great cardigan. Shop this blue tie-dye cardigan here.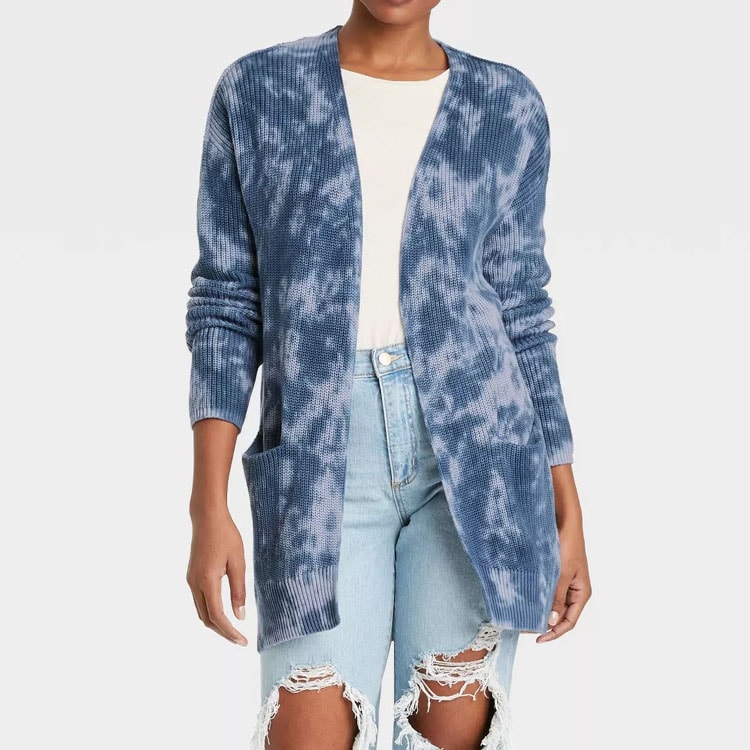 3. This floral peplum top comes in two other designs but I added this one to my cart almost instantly! It's so pretty and gives me all of the spring vibes. Wait until you see how affordable it is too! Shop this blue floral peplum top here.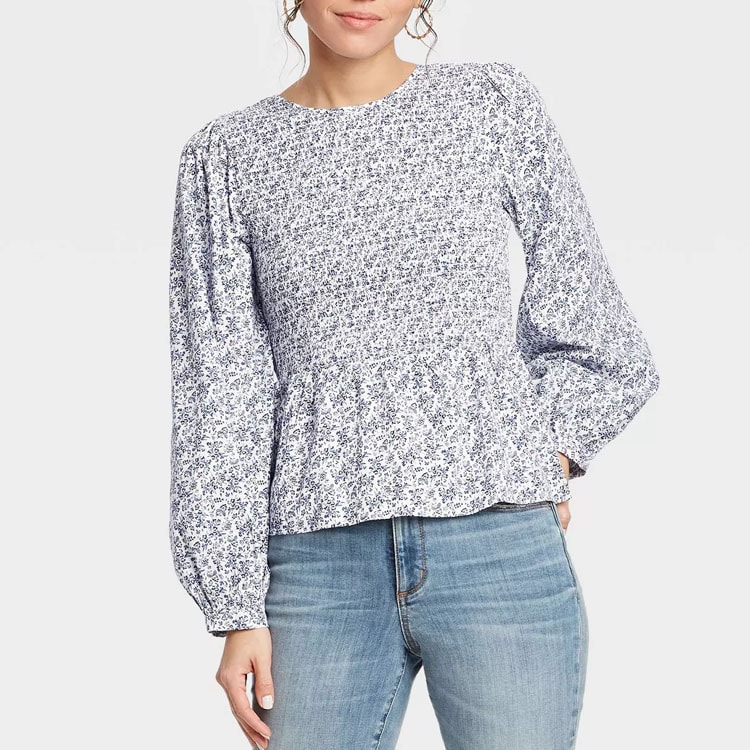 4. These white braided sandals are sooo pretty! They are making me so excited for warmer weather. I love them because they have such a designer look to them but they are under $50! Such a fun pair of sandals, shop them here.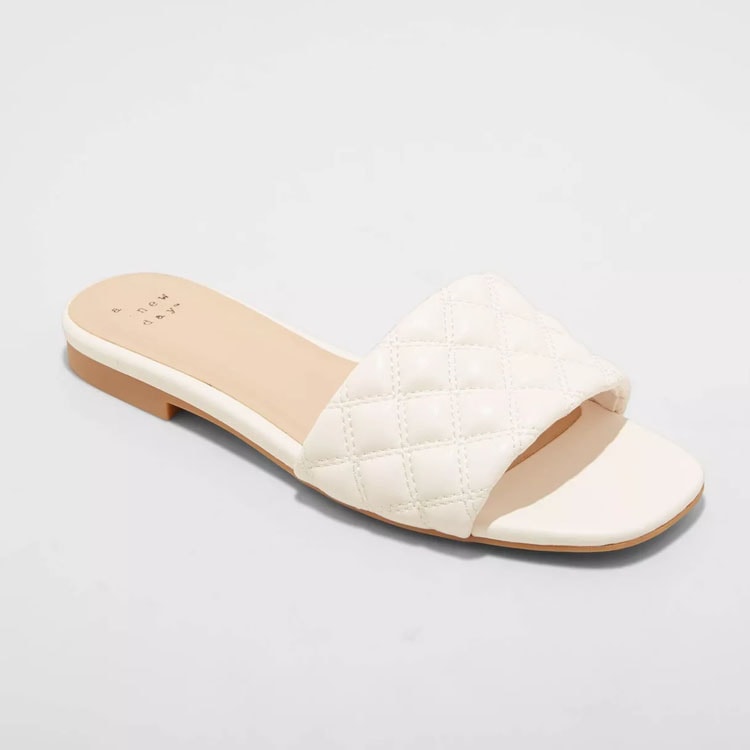 5. If you are looking for another new throw pillow – and really, you can never have too many right?! LOL – this is a perfect pillow to add into your rotation. It's SO pretty and I love the subtle floral pattern in it. So pretty! Shop this blue floral lumbar pillow here.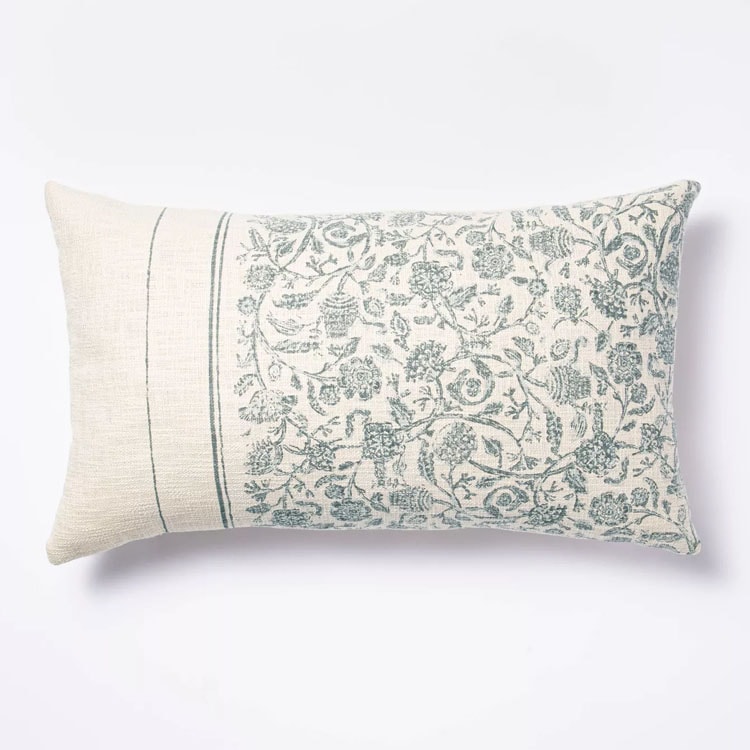 I hope you loved this week's fun picks and have a great Friday!
Follow along to get more of my tips on home decor, DIY and lifestyle on the following: