Happy Friday friends! I am back with another edition of The Friday Five where I share five things that have caught my eye for the week, are in my shopping cart or I am using in some new designs.
You can check out past The Friday Five's HERE and get even more ideas!
This week I am sharing the most gorgeous kitchen design, a gorgeous spring dress and some fun home decor finds to spruce things up for the new season.
I hope you love this week's picks!
This post contains some affiliate links for your convenience. Click here to read my full disclosure policy.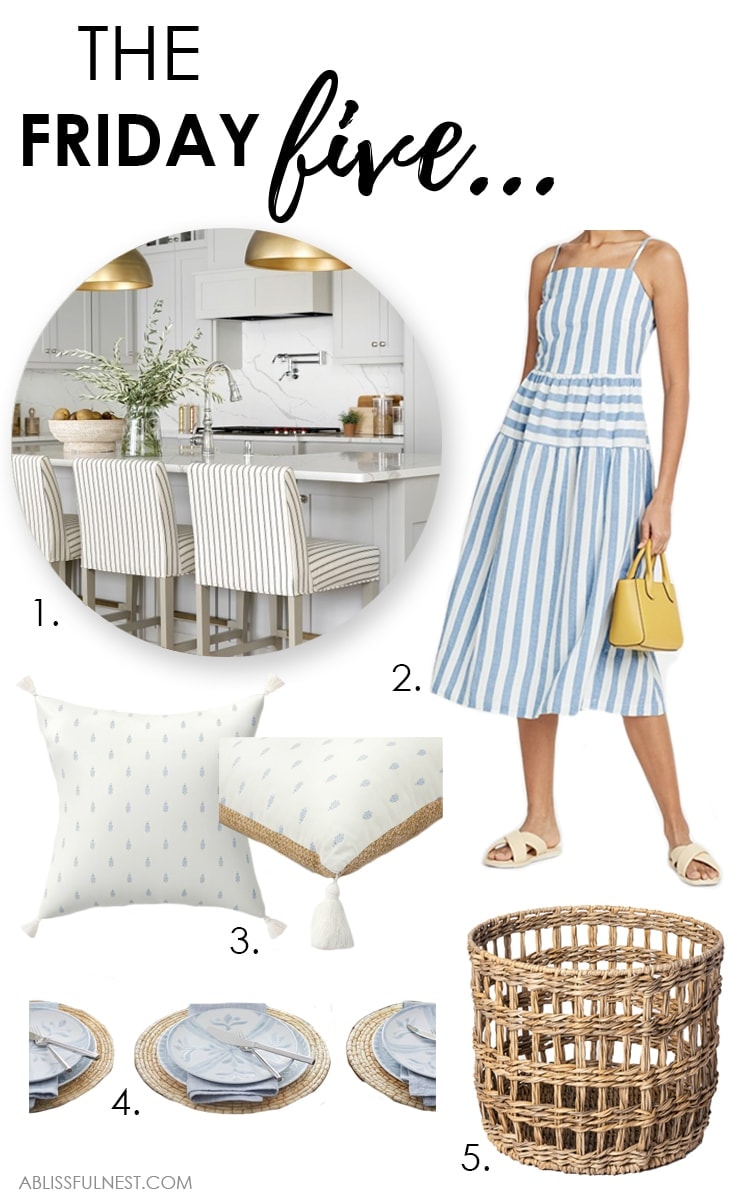 1. This gorgeous, bright white kitchen design by Bria Hammel Interiors is SO beautiful. I love how bright and airy it is and the touches of gold, pinstriped bar stools, and gold accents throughout are just so beautiful. Check out the entire home here.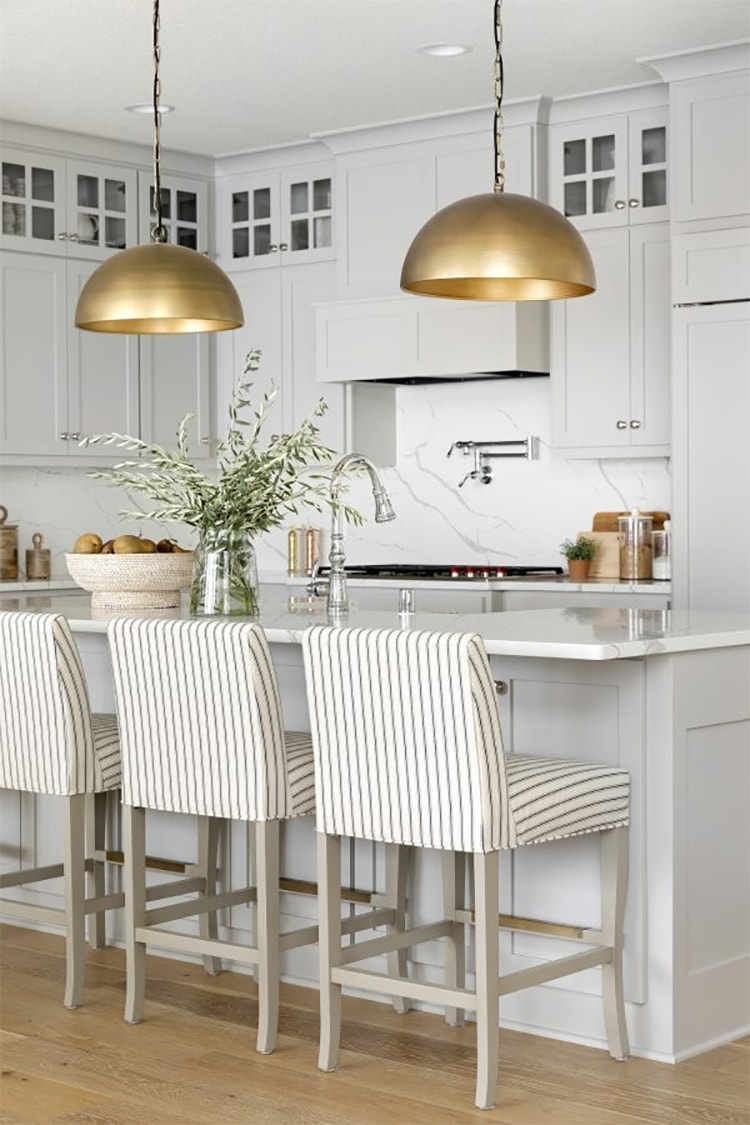 BRIGHT WHITE KITCHEN WITH GOLD ACCENTS
2. This blue striped tiered dress is so fun for spring! You can dress it up for Easter with heels or just wear it casually with a denim jacket and sneakers. So versatile and simple but sooo cute! It comes in a neutral striped option as well. Shop this striped tiered dress here.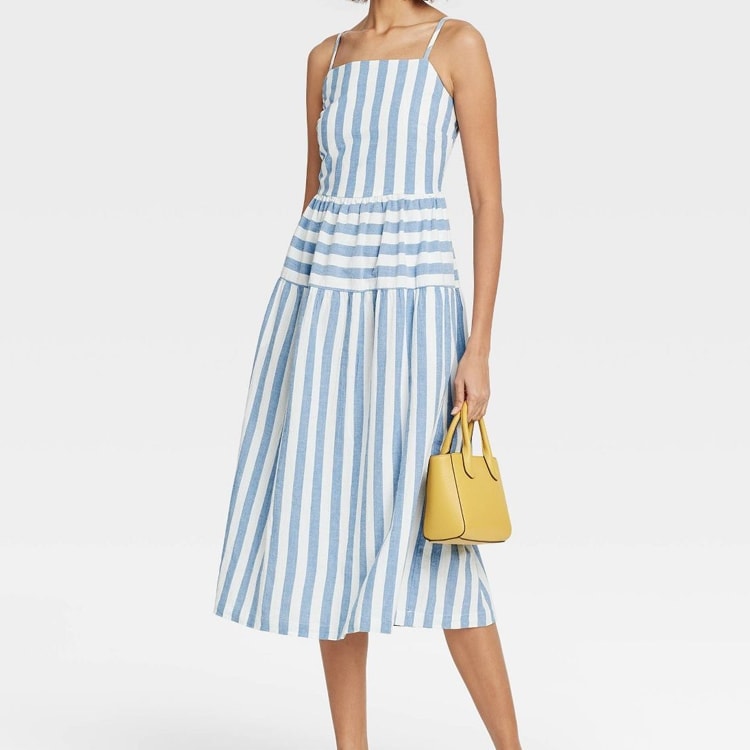 3. This throw pillow is SO unique. It has these beautiful, subtle blue floral medallions on one side and it has a wicker look to it on the flip side! It's a gorgeous reversible pillow and it's super affordable too. Shop this throw pillow here.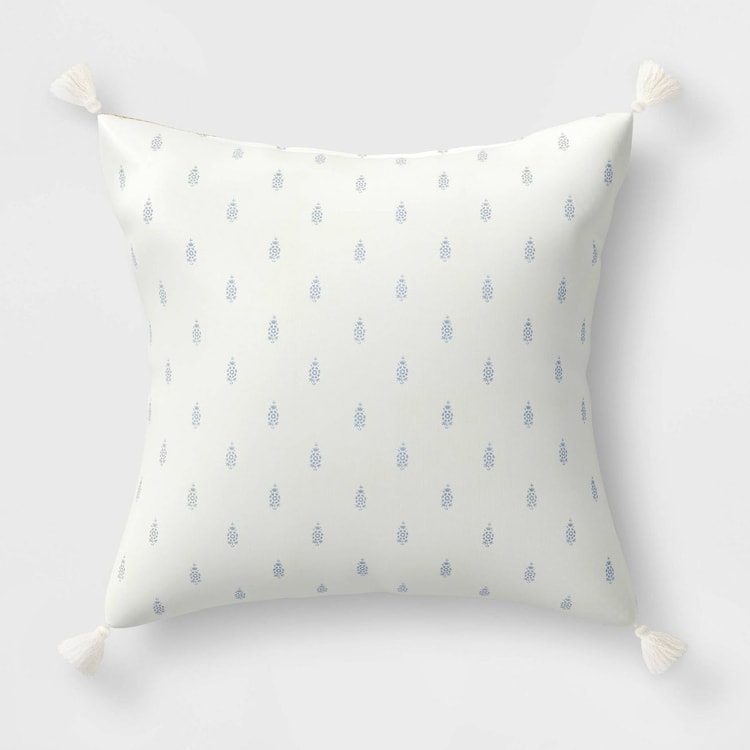 OUTDOOR FLORAL REVERSIBLE THROW PILLOW
4. This dinnerware set caught my eye the second I saw it! It is SO pretty and perfect for the spring and summer months. It'd be a great wedding gift or house warming gift too! Shop this dinnerware set here.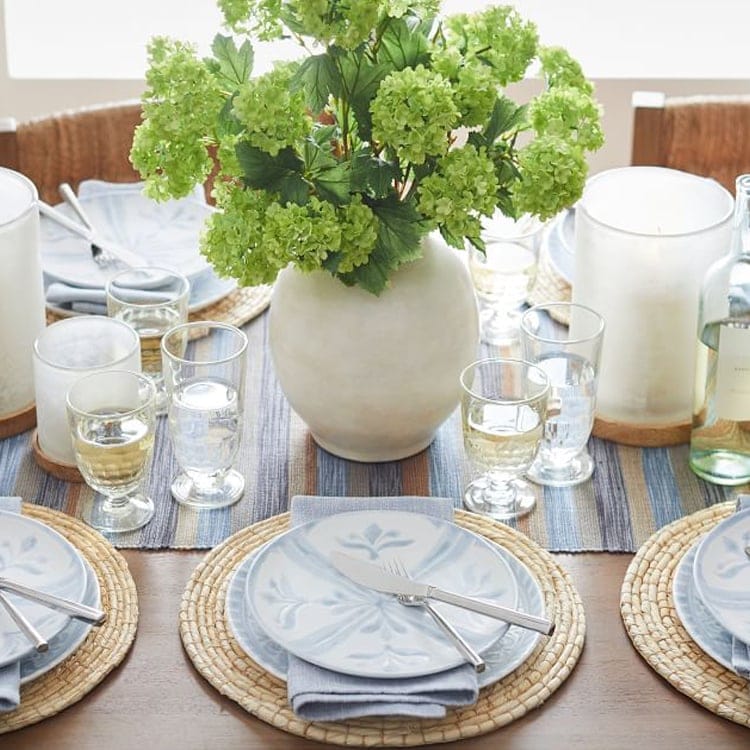 CHAMBRAY STONEWARE DINNERWARE SET
5. This outdoor wicker basket is such a fun piece to add to your patio this season! You could also always use it indoors, too. It's perfect for storing throw pillows/blankets or even putting a plant into. Shop this wicker basket here.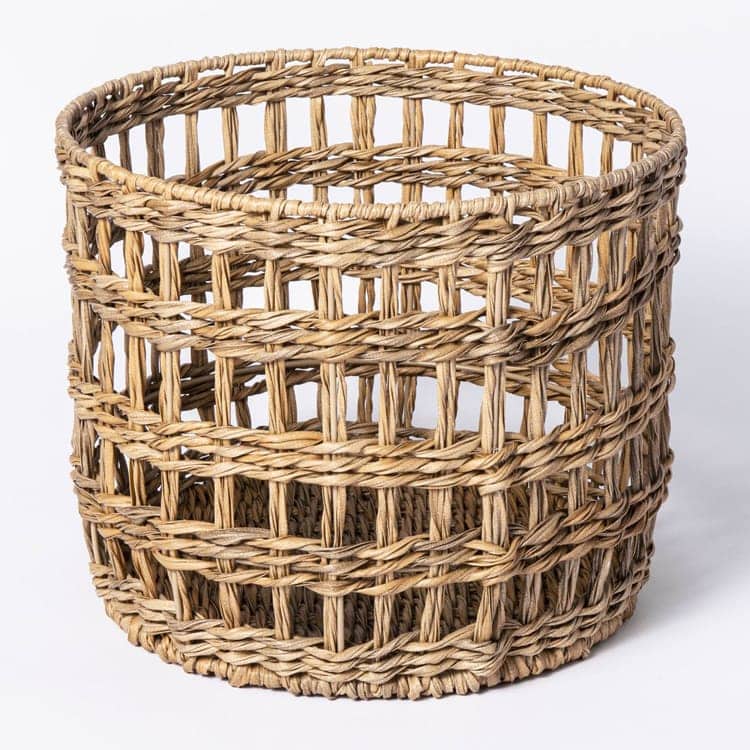 I hope you loved this week's fun picks and have a great Friday!
Follow along to get more of my tips on home decor, DIY and lifestyle on the following: