Happy Friday friends! I am back with another edition of The Friday Five where I share five things that have caught my eye for the week, are in my shopping cart or I am using in some new designs.
You can check out past The Friday Five's HERE and get even more ideas!
This week I am sharing the most beautiful kitchen design, a few fun finds for spring and summer and some decor finds for your patio!
I hope you love this week's picks!
This post contains some affiliate links for your convenience. Click here to read my full disclosure policy.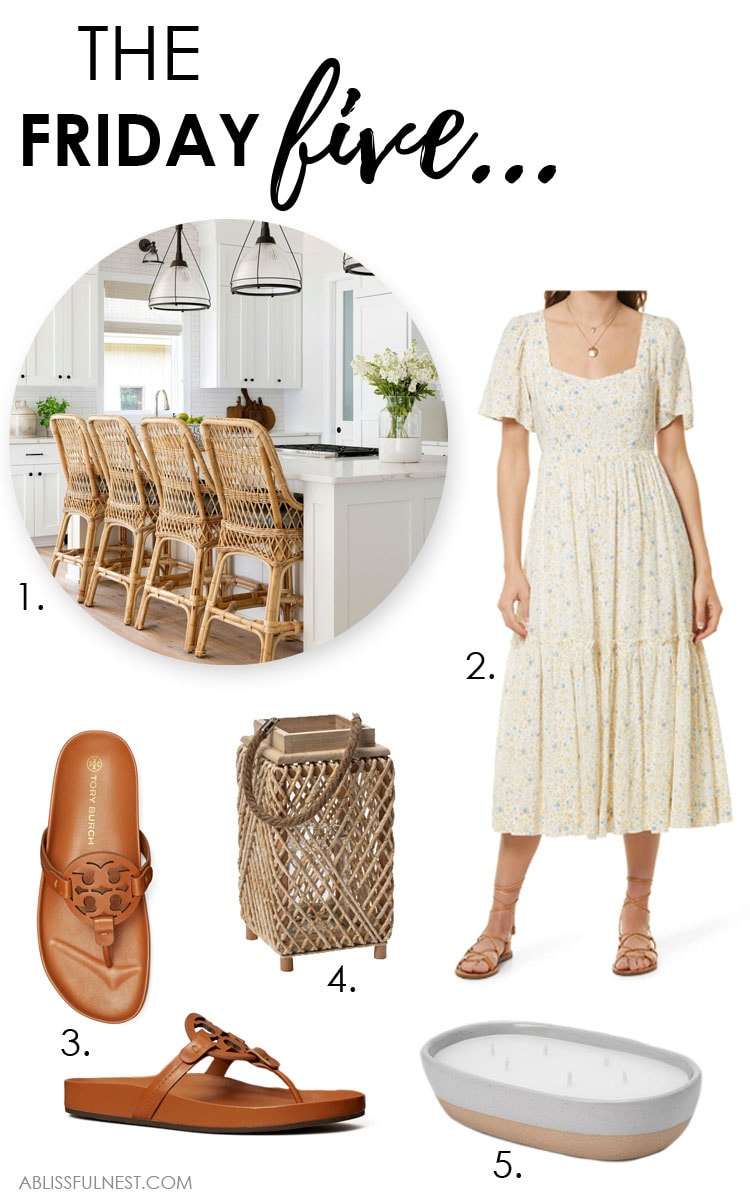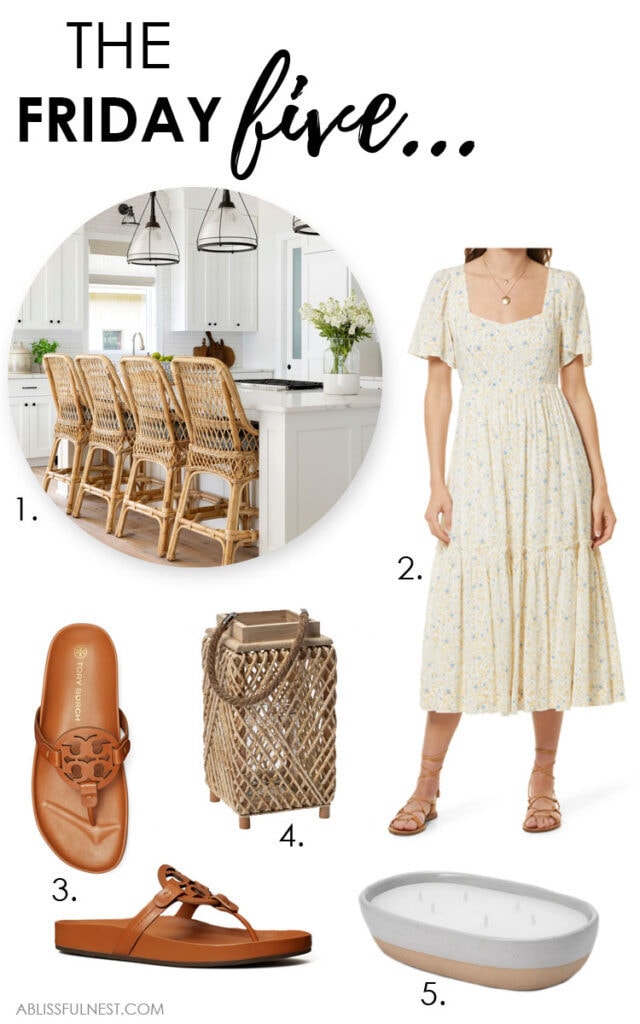 This gorgeous, white kitchen designed by Bria Hammel Interiors has the most beautiful mix of features – from the iron pendant lights to the rattan bar stools, the mix is so beautiful! The entire home is so dreamy – check it out here.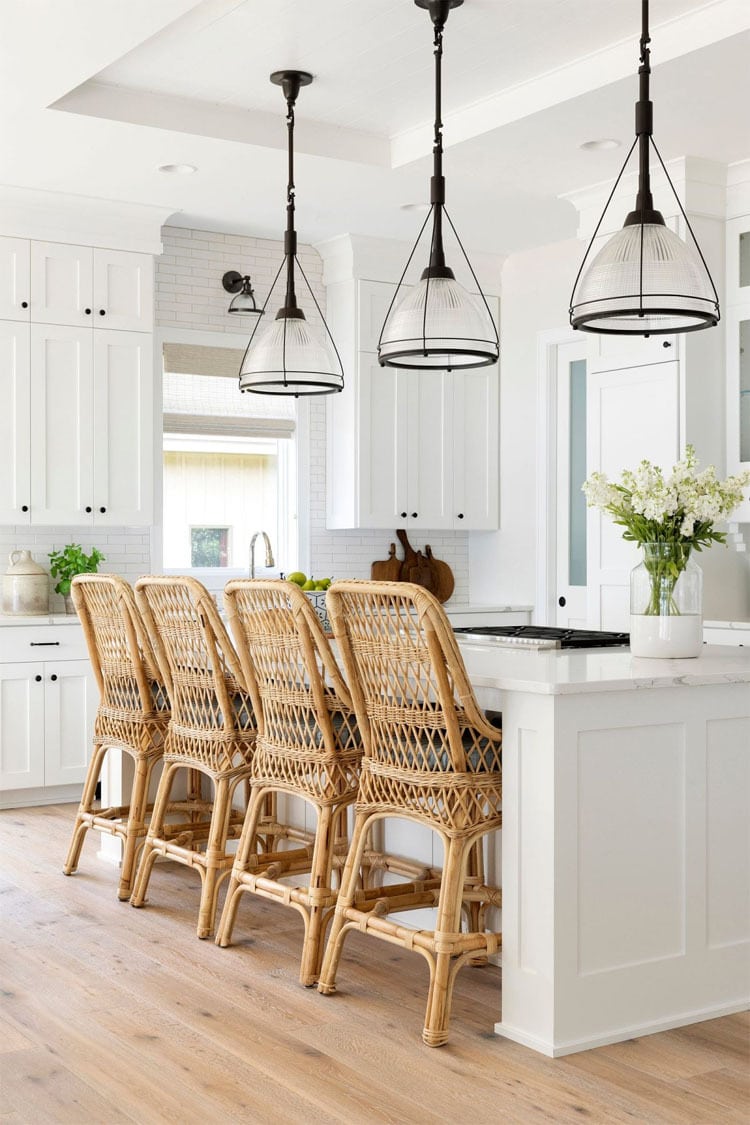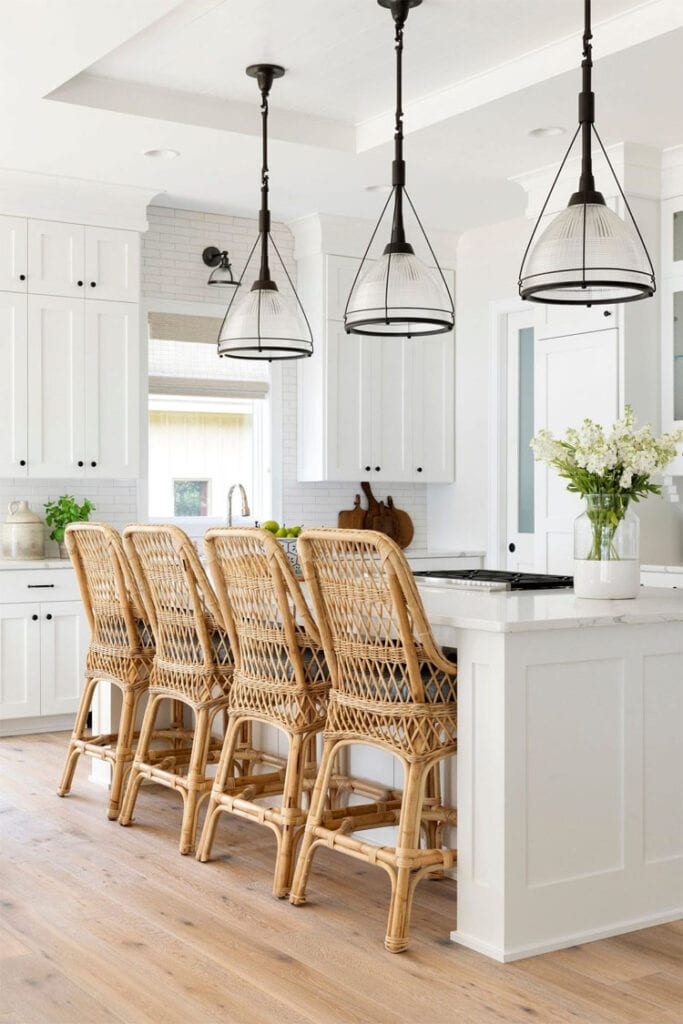 2. This floral tiered maxi dress is SO gorgeous isn't it?! I love the print and the colors and the style is just so pretty for everyone. It's a perfect spring and summer dress! Shop this floral tiered maxi dress here.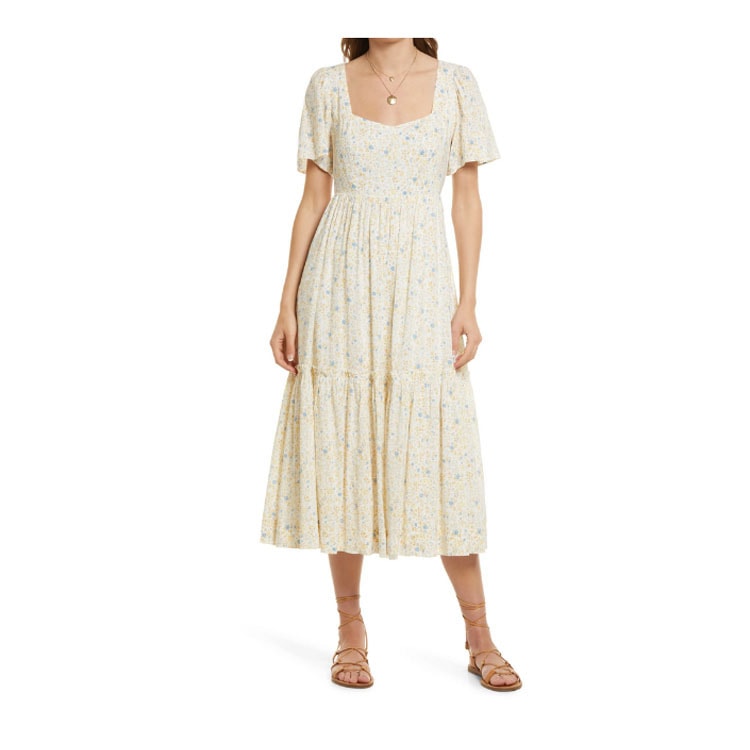 3. These Tory Burch Miller sandals are a little bit different than the classic and they are sooo cute and something so different and fun! They'd be a perfect last minute Mother's Day gift idea if you are still shopping too! Shop these cute, trendy new Tory Burch sandals here.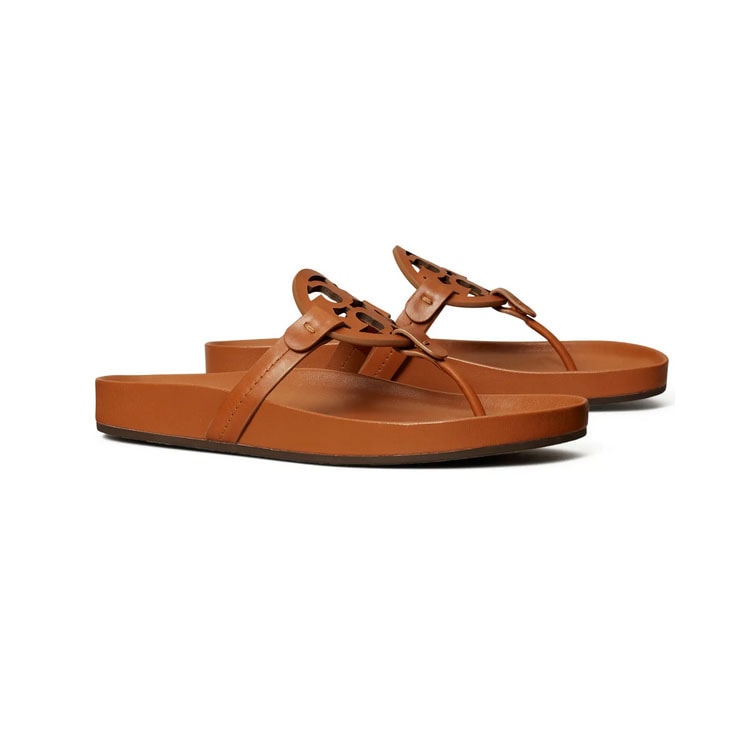 TORY BURCH MILLER CLOUD SANDALS
4. These rattan/wooden lanterns are SO gorgeous for your patio! I love the look of them and the size is perfect to mix and match them with other decor in your outdoor space this season. Shop these rattan lanterns here.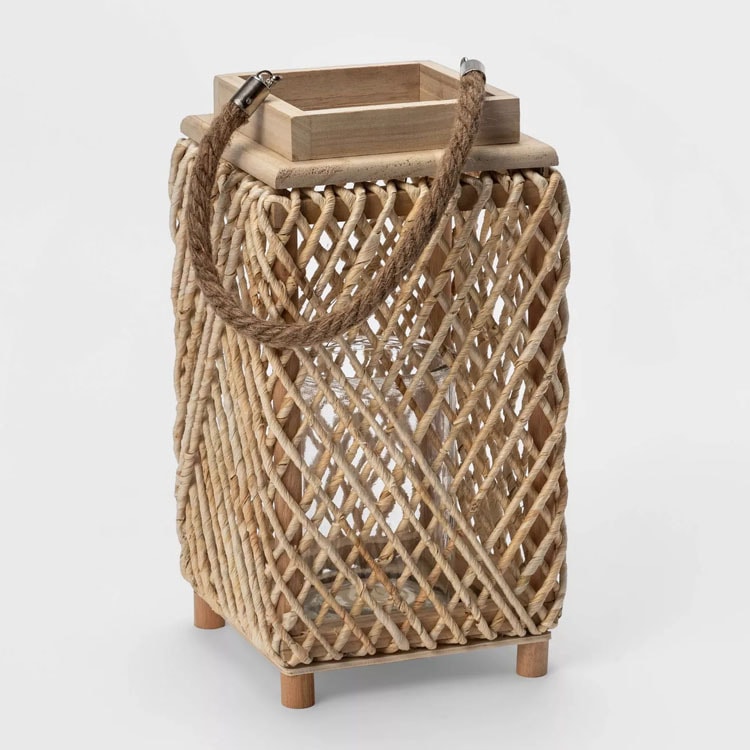 5. This citronella candle is so pretty AND serves it's purpose – a two for one! 😉 Get a bunch of these affordable citronella candles for your patio, you'll have to deal with bugs less and can enjoy your patio more! Get a few of these for the spring and summer here.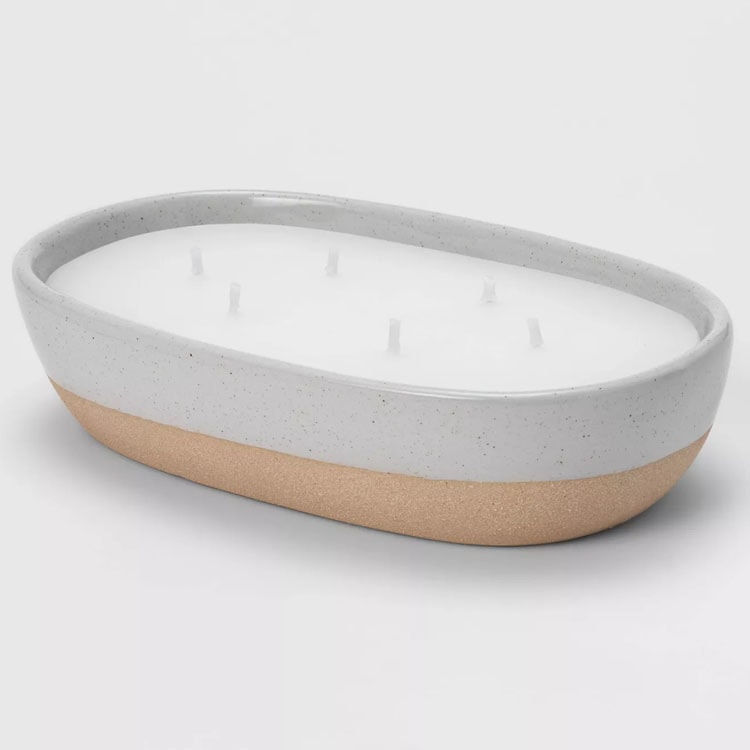 I hope you loved this week's fun picks and have a great Friday!
Follow along to get more of my tips on home decor, DIY and lifestyle on the following: