Happy Friday friends! I am back with another edition of The Friday Five where I share five things that have caught my eye for the week, are in my shopping cart or I am using in some new designs.
You can check out past The Friday Five's HERE and get even more ideas!
This week I am sharing a gorgeous dining area, two fun summer finds for your next trip and a few fun patio finds to add this summer!
I hope you love this week's picks!
This post contains some affiliate links for your convenience. Click here to read my full disclosure policy.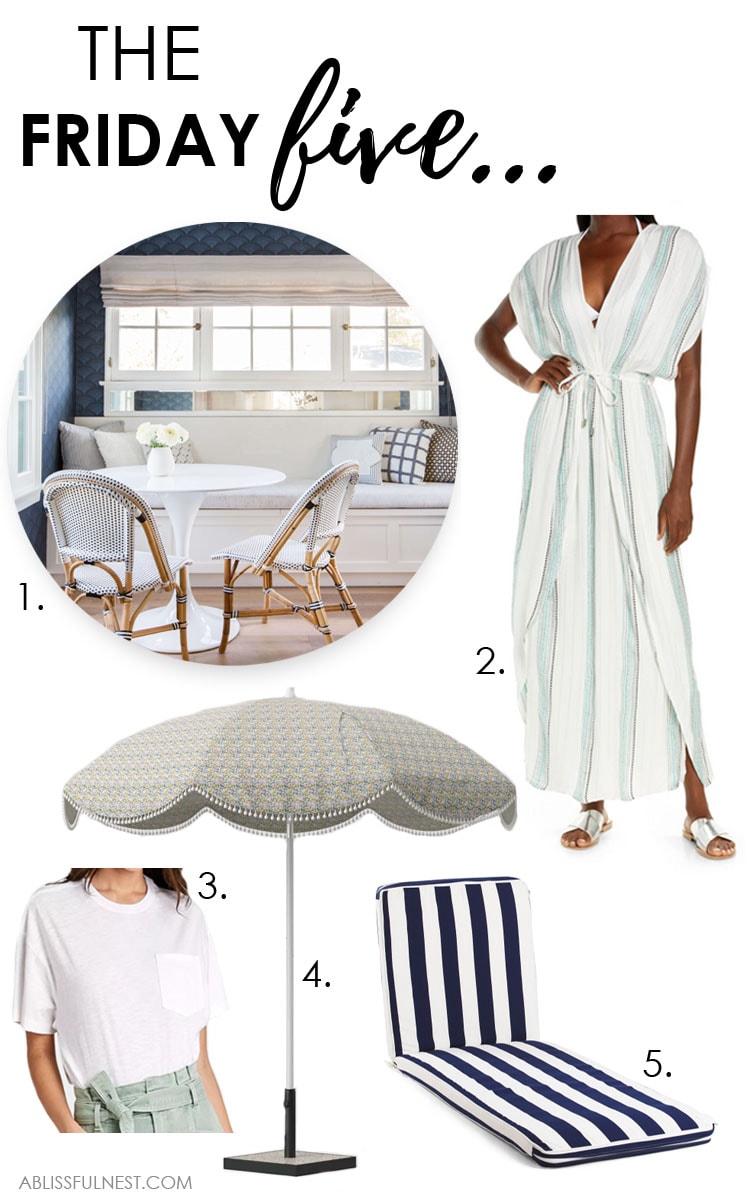 1. This gorgeous seating area in this English cottage designed by Ginny Macdonald Designs is just so beautiful! From the wallpaper to the window seat and corresponding table/chairs – every little detail is amazing! I love the color palette and how simplistic it looks while still being bold and making a statement. Check out the entire home here.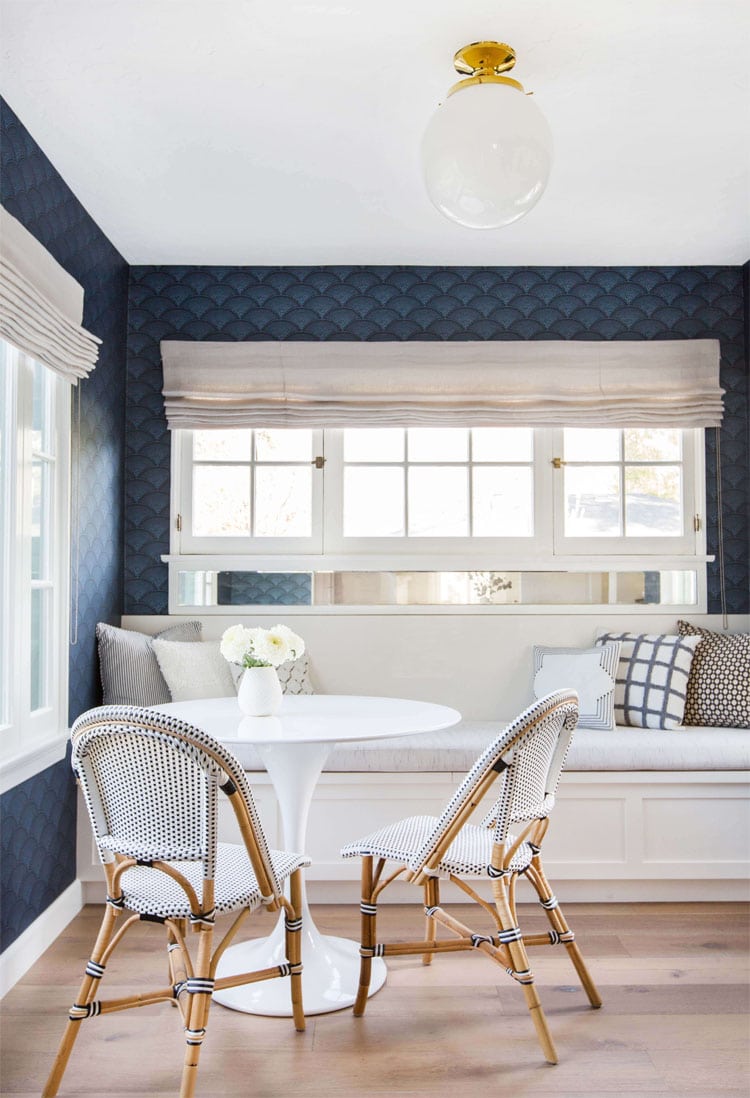 2. Isn't this striped maxi caftan coverup SO pretty?! It's under $70 and it's such a must-have for summer! I love the colors and you can wear this to the beach, on a trip, or even by the pool. Shop this striped maxi caftan coverup here.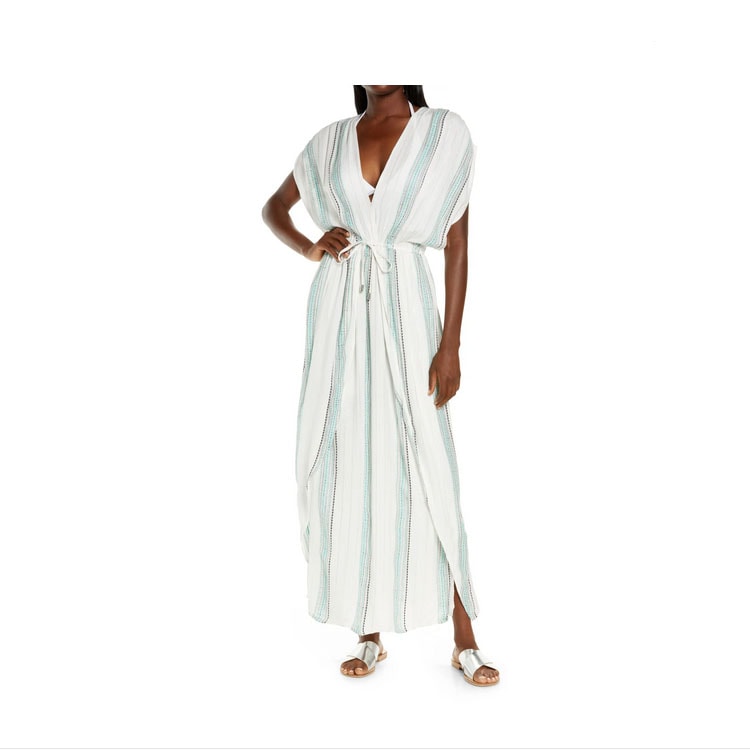 3. This white boxy t-shirt is under $10 and comes in soo many colors! It's such a perfect basic tee that you can wear year round. Wear it this summer with shorts, tucked into a skirt, over a swimsuit – so many uses for a simple and affordable tee! Shop this white boxy t-shirt here.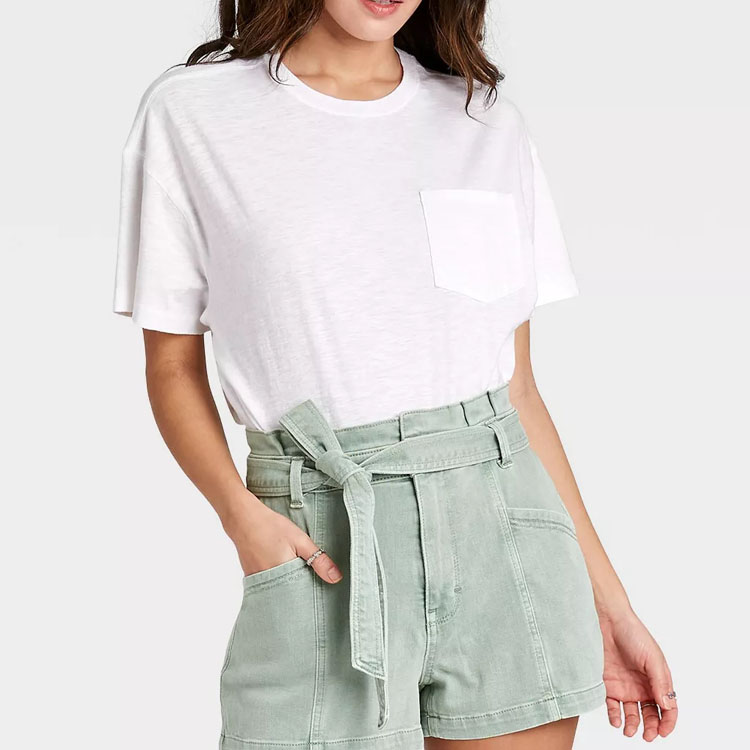 4. This gorgeous scalloped floral printed umbrella is SO pretty! I'm always looking for fun ways to add color and patterns to the patio and this umbrella is a great way to do just that. It has the most fun little pom detailing to it too! Shop this scalloped floral printed umbrella here.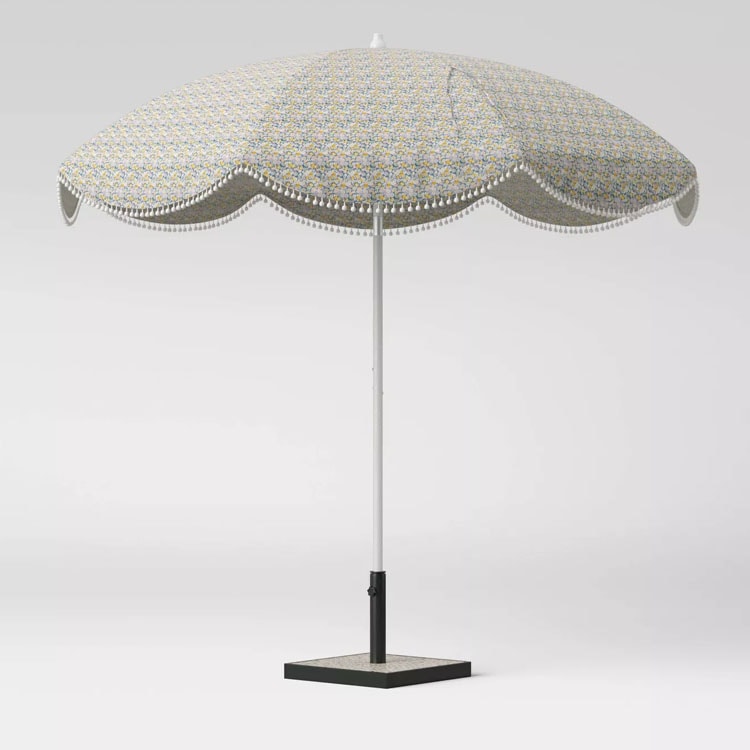 SCALLOPED FLORAL PRINTED UMBRELLA
5. These navy striped chaises are perfect to add to your outdoor lounge chairs this summer! They add a pop of color and you can never go wrong with navy stripes, LOL! They're under $50 too. Shop these navy striped chaises here.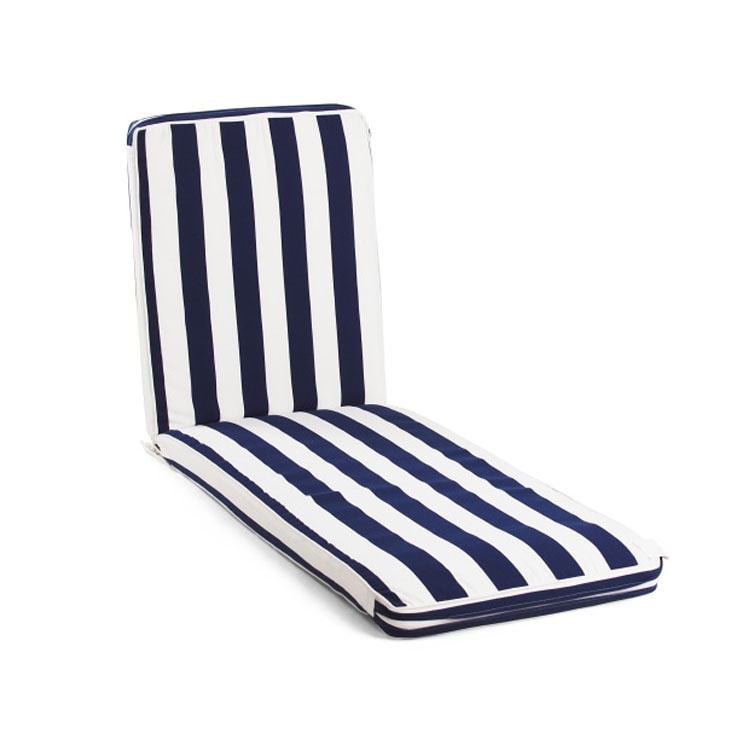 I hope you loved this week's fun picks and have a great Friday!
Follow along to get more of my tips on home decor, DIY and lifestyle on the following: