Happy Friday friends! I am back with another edition of The Friday Five where I share five things that have caught my eye for the week, are in my shopping cart or I am using in some new designs.
You can check out past The Friday Five's HERE and get even more ideas!
This week I am sharing a master bedroom with a gorgeous view, two super fun summer dresses, a gorgeous pair of shoes and the funnest new piece of furniture to add to your space!
I hope you love this week's picks!
This post contains some affiliate links for your convenience. Click here to read my full disclosure policy.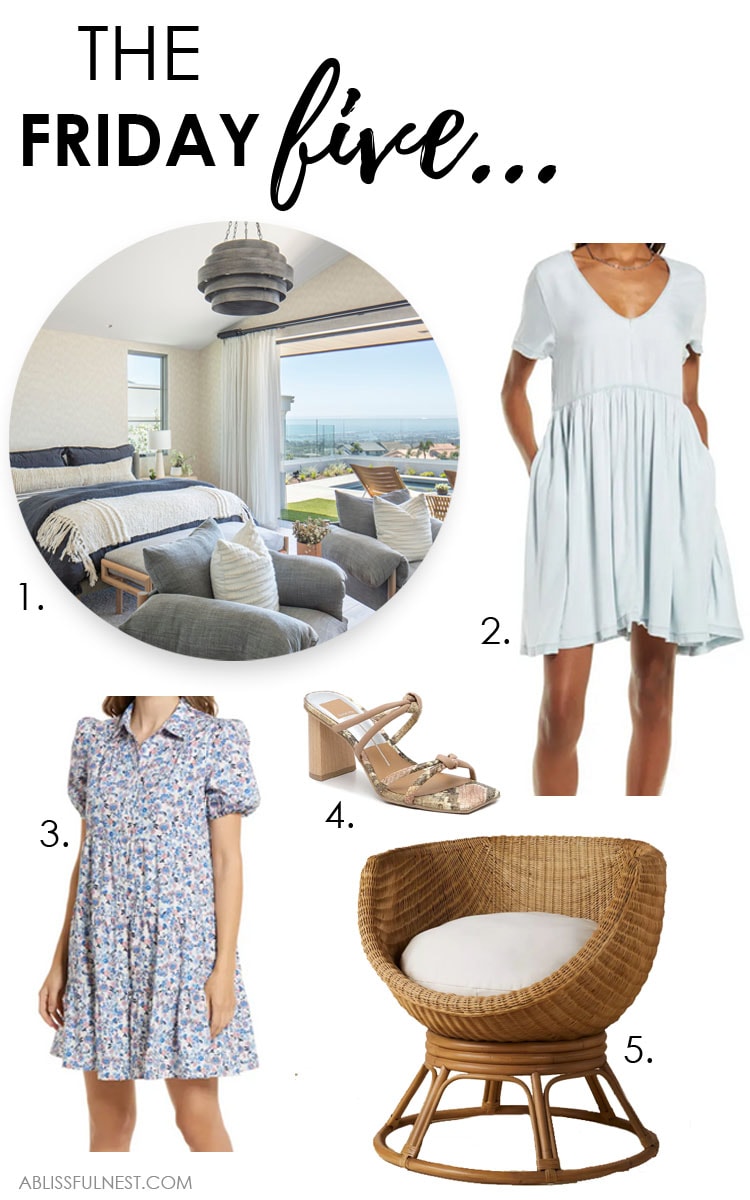 1. This gorgeous, neutral and blue master bedroom designed by Brooke Wagner Design is so stunning, and check out that view! Can you even stand how beautiful it is?! I love all of the pops of blue and the simple but textured wallpaper is so gorgeous and adds so much to the space. Check out the entire home here.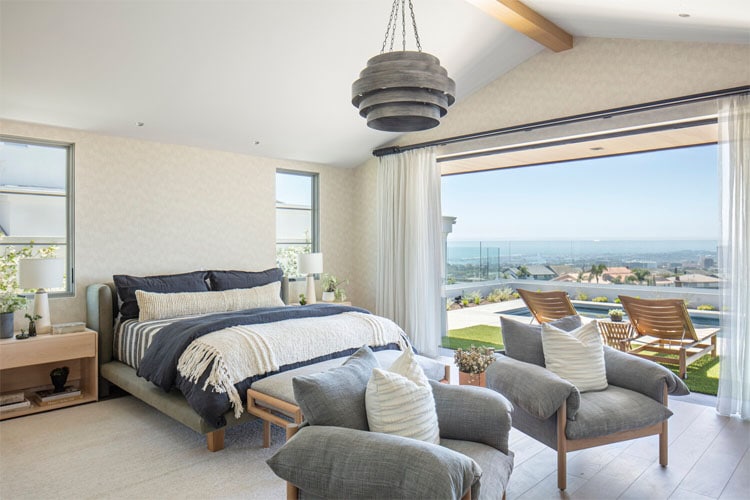 NEUTRAL AND BLUE MASTER BEDROOM
2. This blue seamed midi dress is soo fun for summer. You can wear it as a swim coverup, casually with sneakers or sandals or even dress it up a bit for an outdoor wedding, dinner, etc. It's so pretty! Shop this blue seamed midi dress here.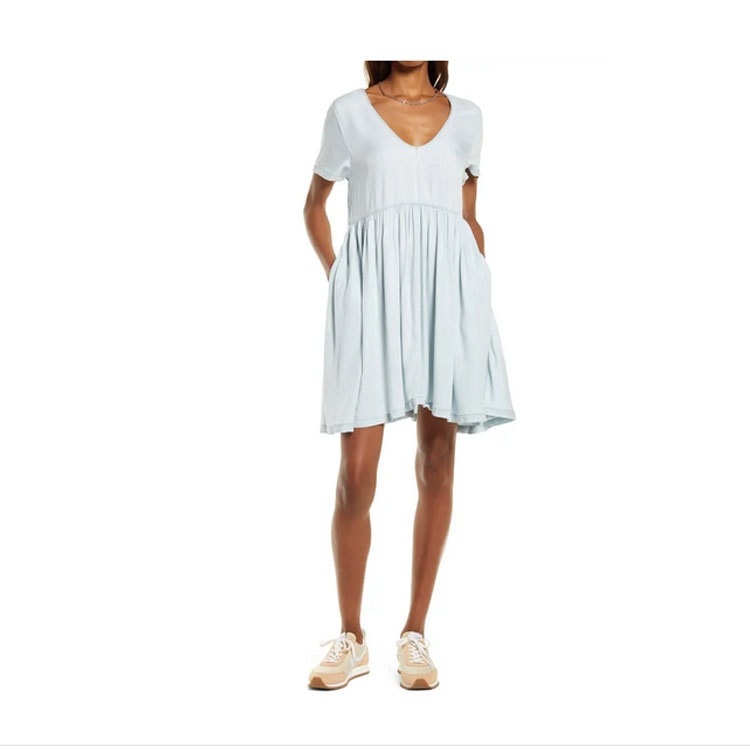 3. This gorgeous floral puff sleeve shirt dress is SO fun for summer! I love the print and the color combo and the length is perfect. It's another one that you can easily wear casually or dress up a bit too. Shop this floral puff sleeve shirt dress here.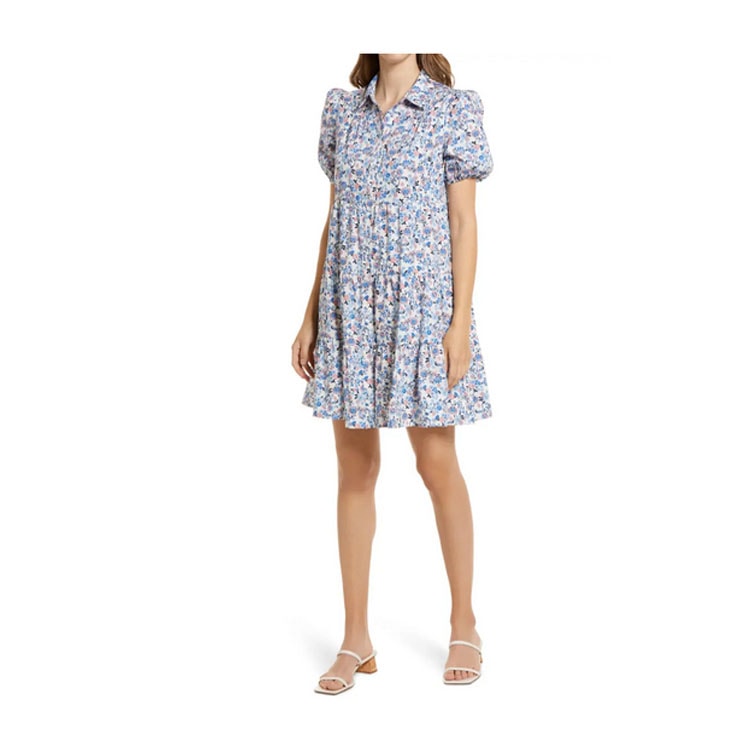 FLORAL PUFF SLEEVE SHIRT DRESS
4. These neutral snakeskin block heels are sooo cute! They are under $100 and I love the mix of neutral tones in them. You could wear them with a pair of jeans or dress them up a bit – can't go wrong! Shop these neutral snakeskin block heels here.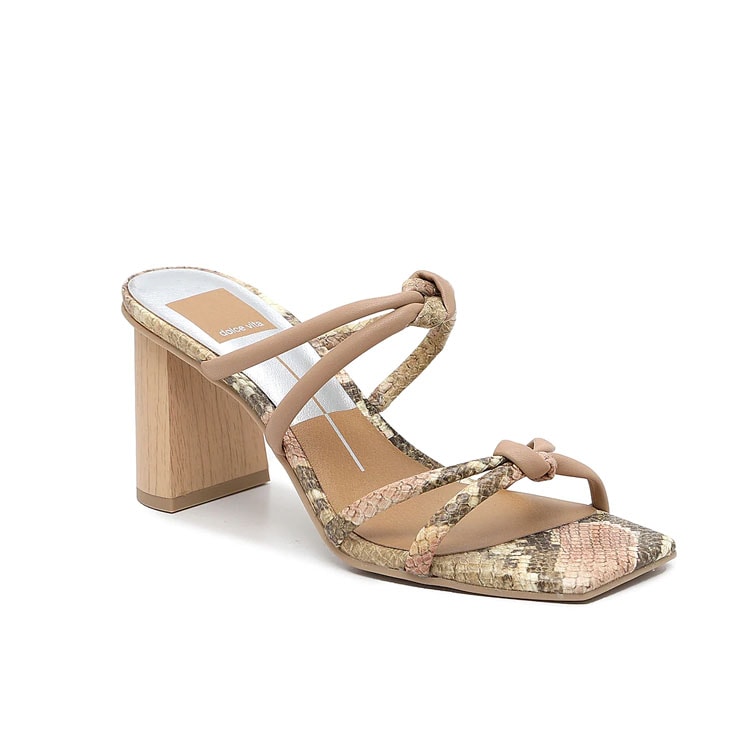 5. How fun is this rattan egg chair? It's a perfect accent piece and would look so cute in your home! I love the shape of it and how it's something so different. Shop this rattan egg chair here.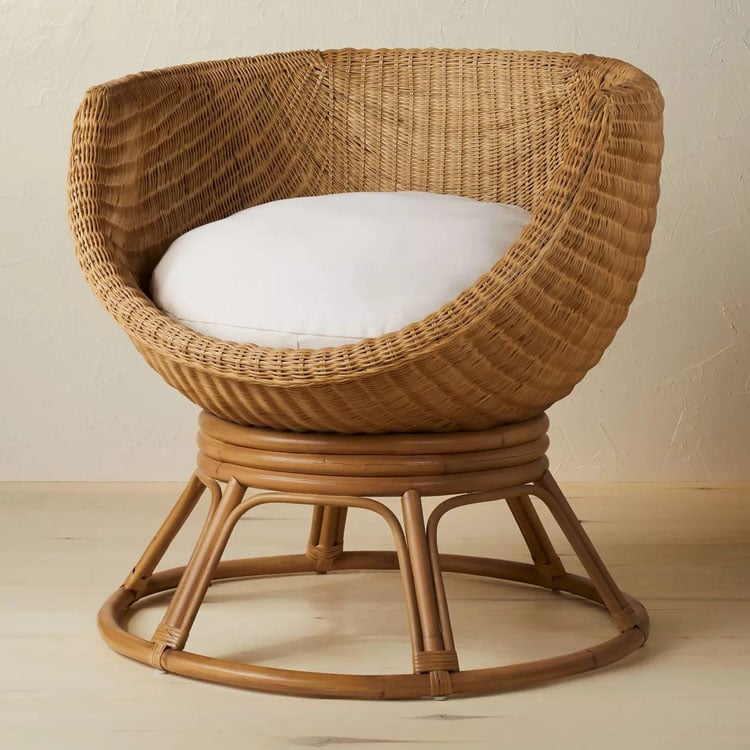 I hope you loved this week's fun picks and have a great Friday!
Follow along to get more of my tips on home decor, DIY and lifestyle on the following: