Happy Friday friends! I am back with another edition of The Friday Five where I share five things that have caught my eye for the week, are in my shopping cart or I am using in some new designs.
You can check out past The Friday Five's HERE and get even more ideas!
This week I am sharing a gorgeous walk-in closet, a few fun home finds and a new must-have pair of sneakers!
I hope you love this week's picks!
This post contains some affiliate links for your convenience. Click here to read my full disclosure policy.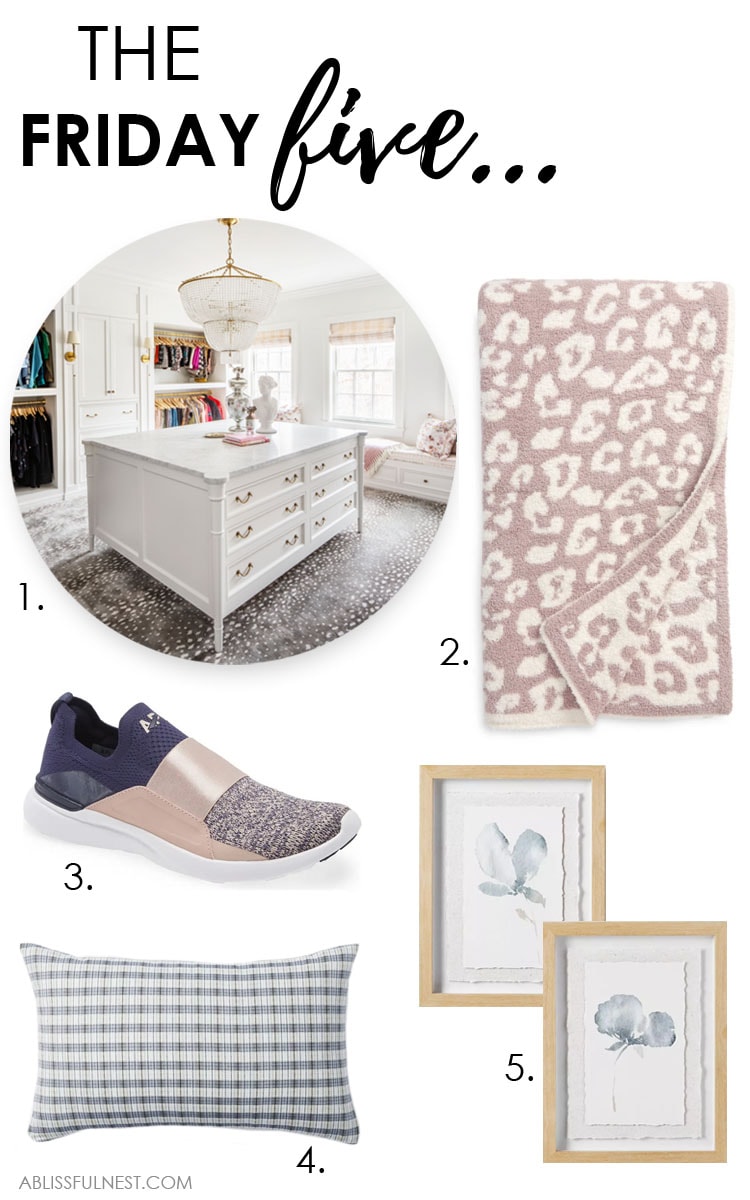 1. This gorgeous walk-in closet designed by The Fox Group is so spacious and SO beautiful! I love the bold rug and dainty but beautiful chandelier and all of the fun touches in-between. It's such an incredible space! Check out the entire home here.
BRIGHT AND BOLD WALK-IN CLOSET
2. You definitely either have seen or own these Barefoot Dreams throw blankets… But the Nordstrom Anniversary Sale has begun and this new color combo is available! I had to share it because it is SO beautiful. I love the shade and this blanket truly is worth the price – especially on sale! The sale is now opened to a few different tiers of cardholders, so be sure to check out if you can shop yet or add it to your wishlist to shop it once the sale opens to you. You will love it! Shop this leopard printed Barefoot Dreams throw blanket here.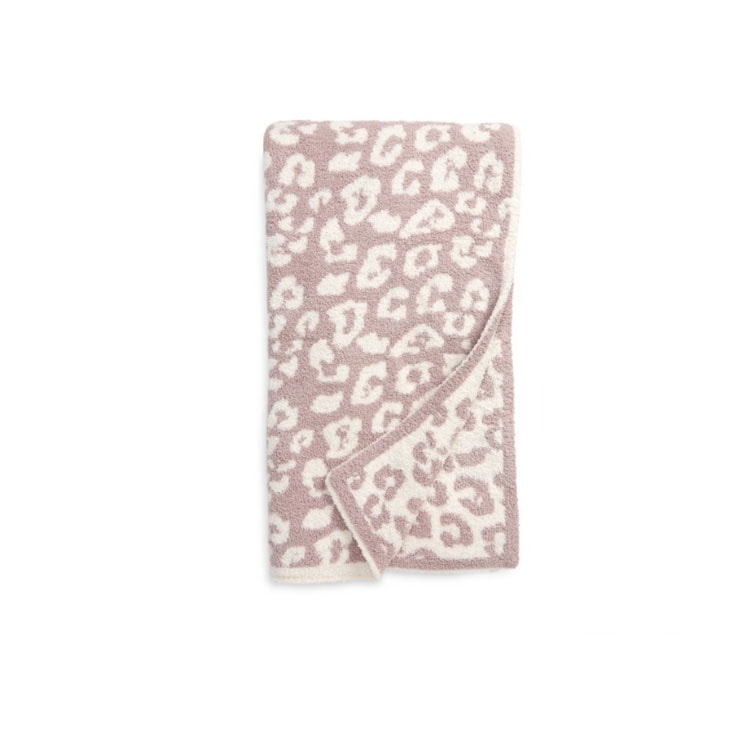 LEOPARD PRINTED BAREFOOT DREAMS THROW BLANKET
3. Aren't these colorblock APL sneakers so fun?! They come in so many different color combos! They're a really great sneaker for running, a workout or even just daily life. They're pretty, comfy and will last so long! Shop these colorblock APL sneakers here.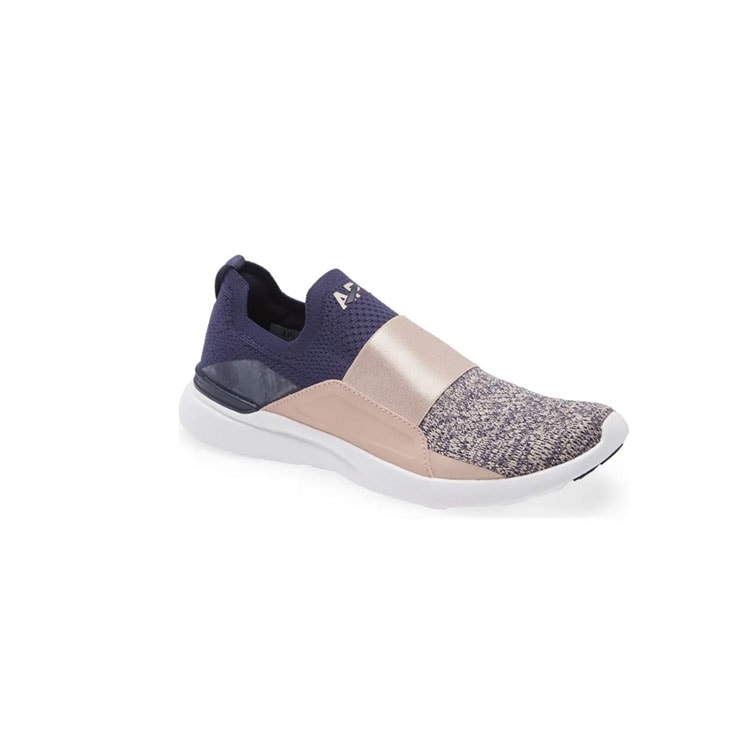 4. This blue plaid throw pillow has the prettiest shades in it! I love the idea of it mixed with a white and floral throw pillow in your living room this summer. So fun! Shop this blue plaid throw pillow here.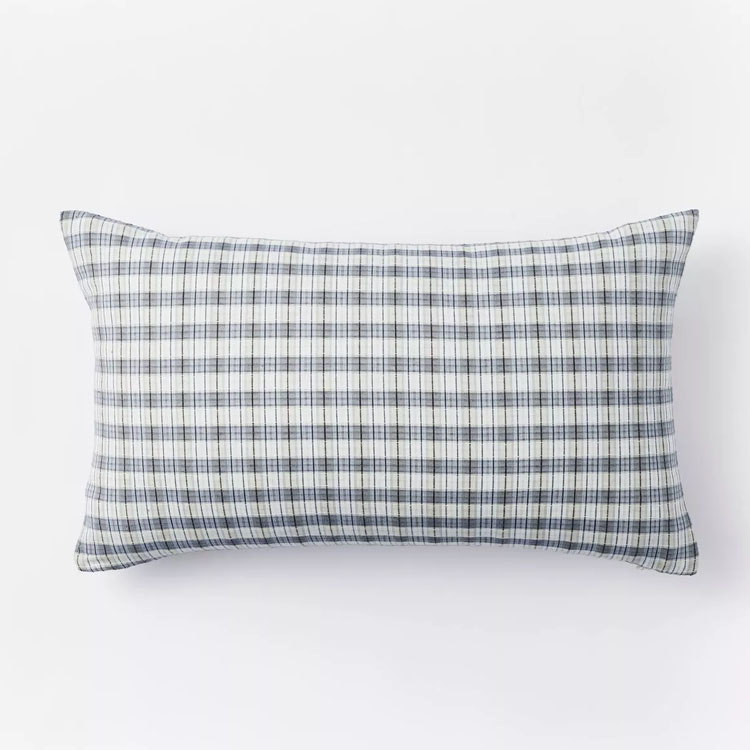 5. Aren't these framed prints so pretty? I love the blue watercolor look to them and how simple they are. They'd look so beautiful in any space in your home but I'm thinking especially so hung in a bathroom! They're affordable too – shop these blue floral watercolor framed pieces here.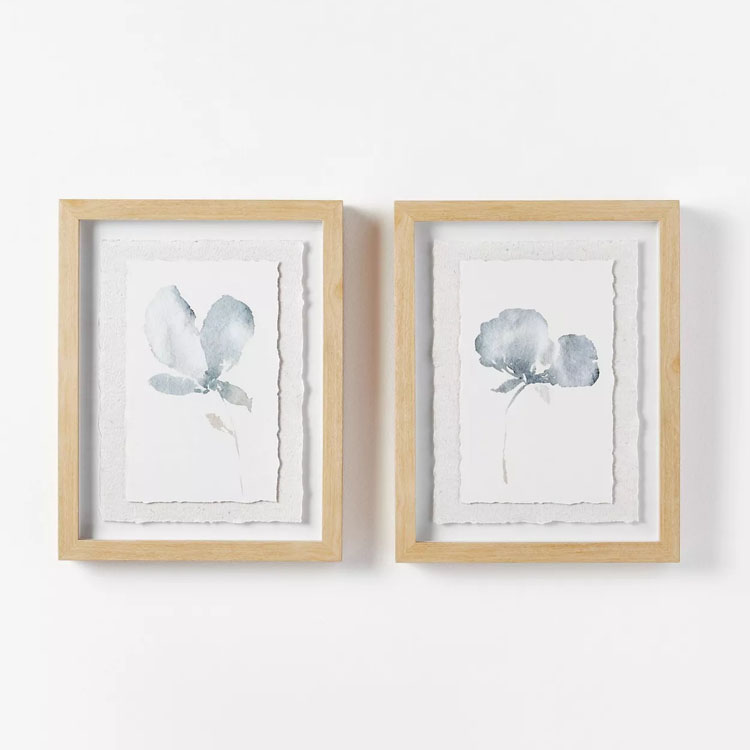 I hope you loved this week's fun picks and have a great Friday!
Follow along to get more of my tips on home decor, DIY and lifestyle on the following: