Happy Friday friends! I am back with another edition of The Friday Five where I share five things that have caught my eye for the week, are in my shopping cart or I am using in some new designs.
You can check out past The Friday Five's HERE and get even more ideas!
This week I am sharing a gorgeous bathroom, a few fun style finds, planters to spruce things up for the rest of the summer and an under $20 throw pillow!
I hope you love this week's picks!
This post contains some affiliate links for your convenience. Click here to read my full disclosure policy.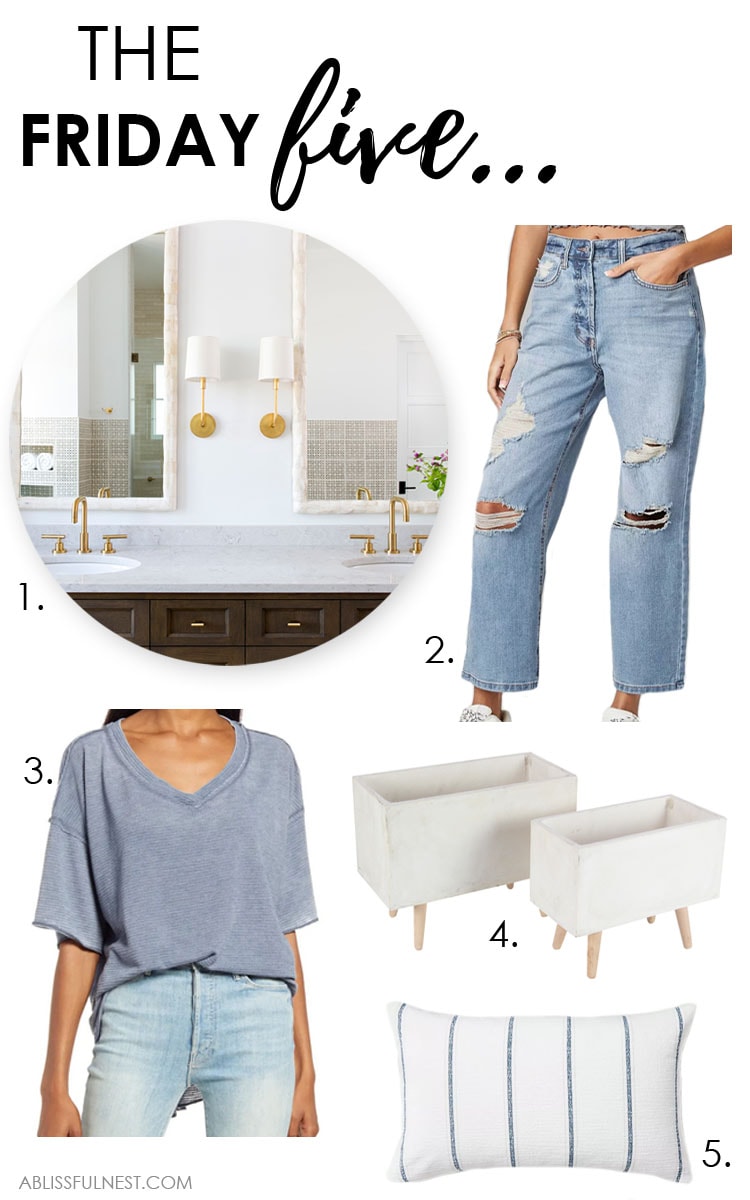 1. This stunning bathroom designed by Andrea Leigh Interiors is such a gorgeous space! I love all of the neutral tones and mix of shades with subtle texture and gold detailing. It all flows so well – wait until you check out the rest of the bathroom and see the gorgeous tiling! Check out the entire home here.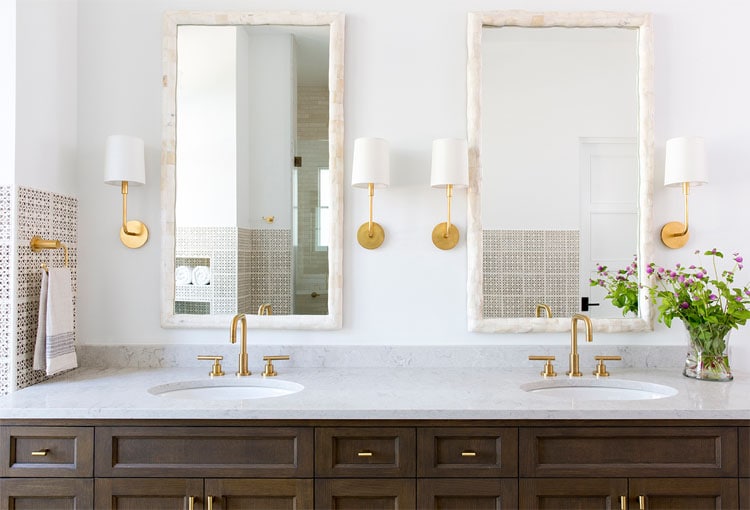 2. Somehow, these awesome high waist distressed straight jeans are under $25! They are SO cute and will go with so much. I can't believe they're fully stocked! Shop these distressed straight jeans here.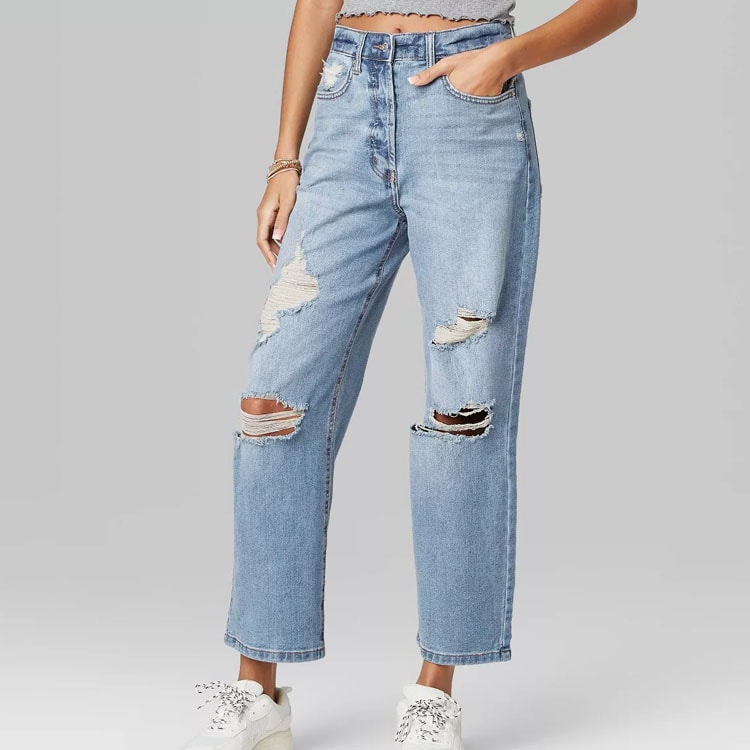 3. The neckline of this top might be my favorite part… And of course this gorgeous shade of blue! LOL. It does come in a ton of other colors though and it's a fun, affordable piece to add to your closet. Wear it now and later, too! Shop this high-low top here.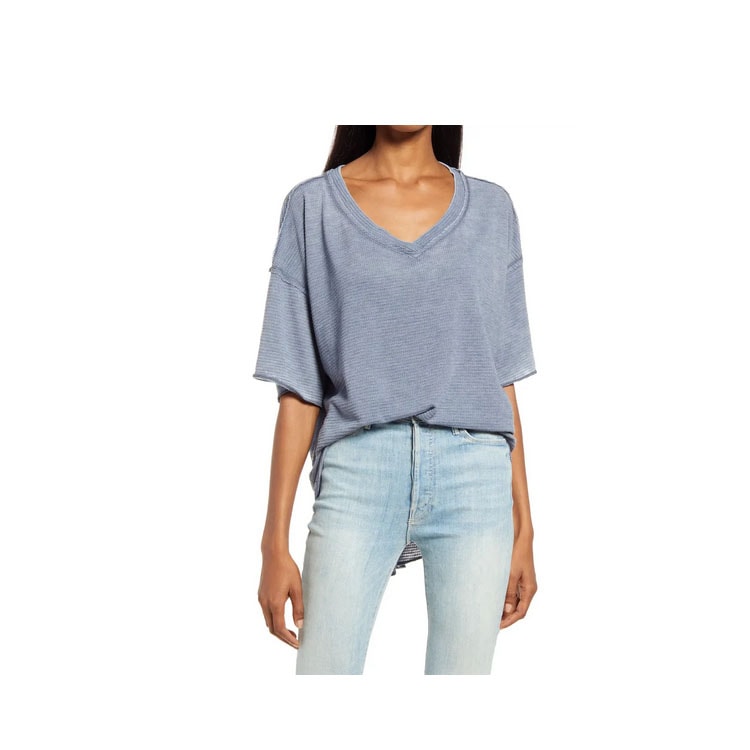 4. While it may be a little late in the season to think about new planters, these planters were too pretty not to share AND you can never have too many plants in your yard! These are gorgeous and will last you for years. You can mix and match with them and there's still plenty of summer to go – fill your outdoor living space with some beautiful plants in these planters! Shop these white clay planters here.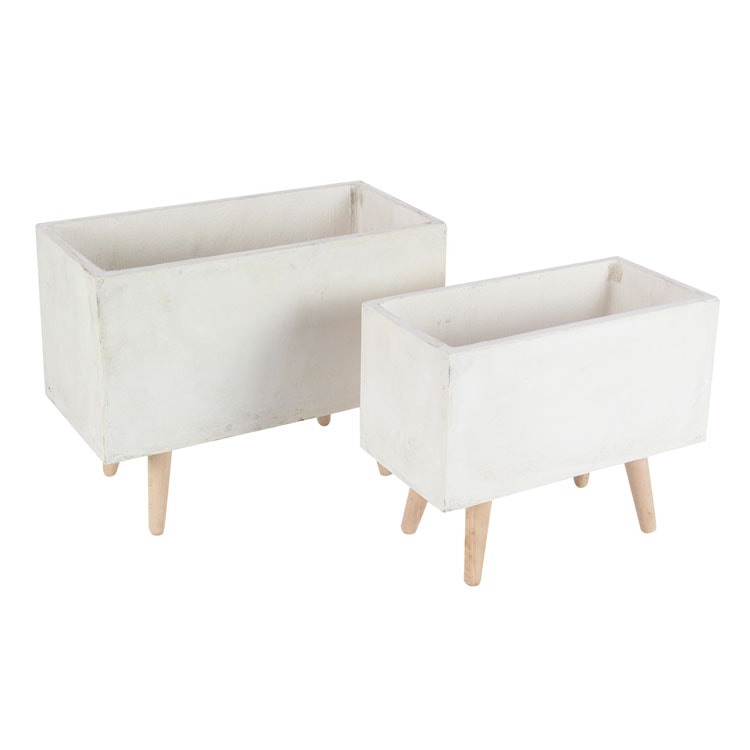 5. How fun is this blue striped throw pillow? It's so pretty and versatile – you can mix and match tons of prints and textures with it and it is under $20! So fun to add to your rotation. Shop this blue striped throw pillow here.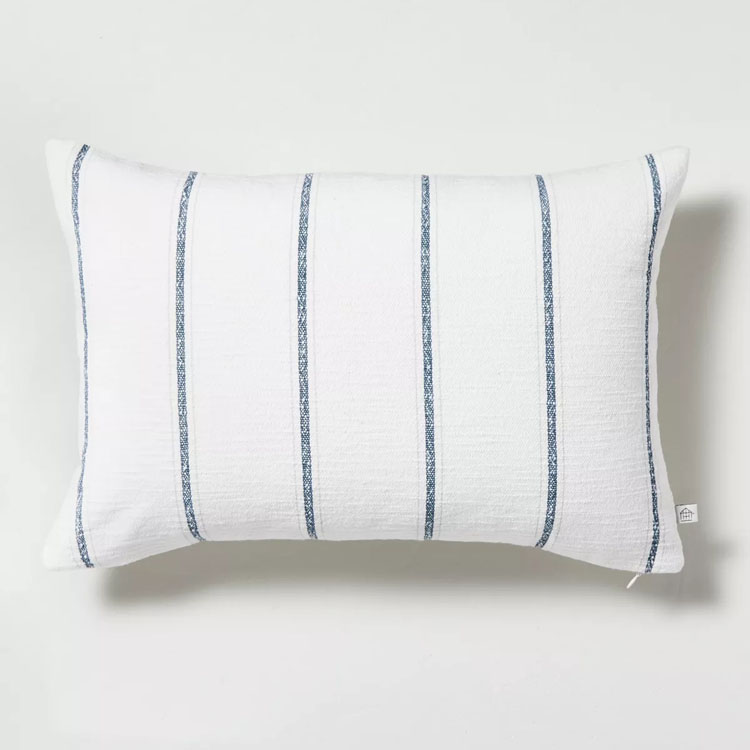 I hope you loved this week's fun picks and have a great Friday!
Follow along to get more of my tips on home decor, DIY and lifestyle on the following: