Happy Friday friends! I am back with another edition of The Friday Five where I share five things that have caught my eye for the week, are in my shopping cart or I am using in some new designs.
You can check out past The Friday Five's HERE and get even more ideas!
This week I am sharing a gorgeous eat-in kitchen, a new pair of denim you need this fall, and some fun fall decor that's affordable and will add so much to your home!
I hope you love this week's picks!
This post contains some affiliate links for your convenience. Click here to read my full disclosure policy.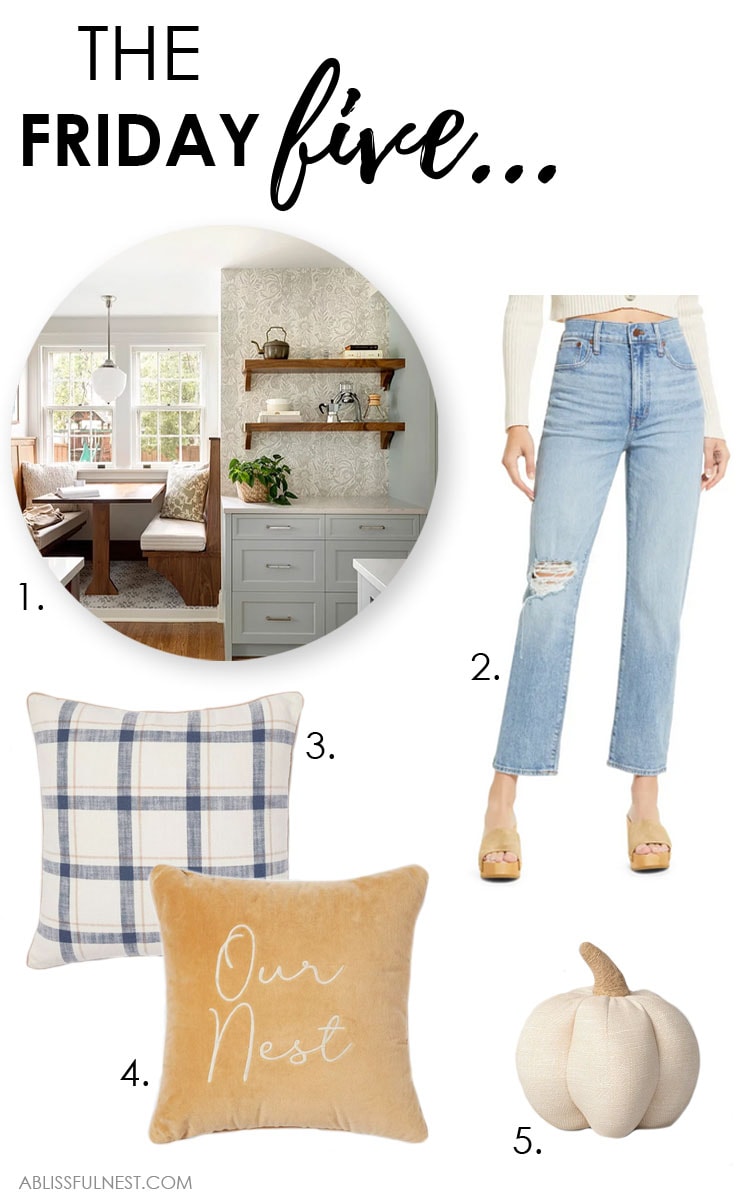 1. I love everything about this gorgeous, neutral eat-in kitchen designed by J Kath Design! The wallpaper is so pretty and paired with the accent floor tile and the beautiful color of the cabinets, it looks so well put together. Check out the entire home here.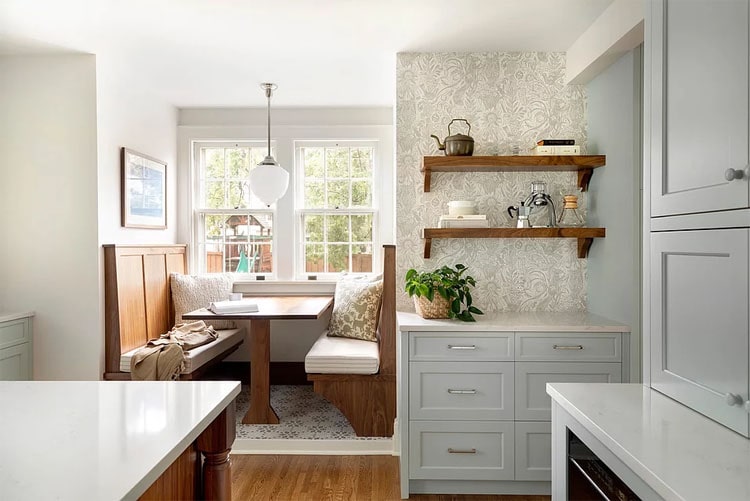 2. These distressed straight leg jeans are so cute and are such a great fit! You can't go wrong with straight leg jeans these days and this pair is super high quality and you'll get tons of use out of them. Shop these distressed straight leg jeans here.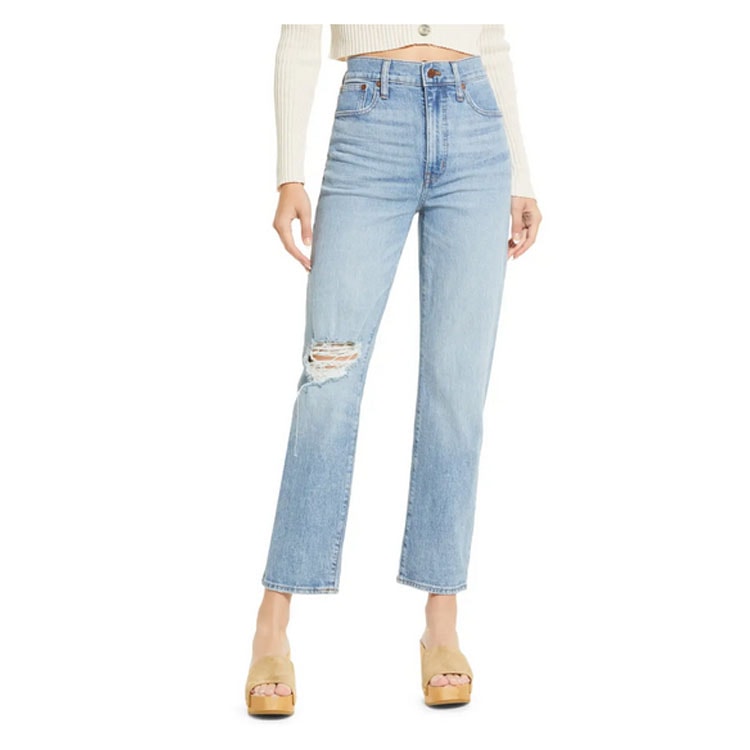 3. The coolest part about this woven plaid throw pillow, aside from the fact that it's only $15, is that it's reversible and has a striped side too! SO fun and a must-have to add into your fall decor this season. Shop this woven plaid throw pillow here.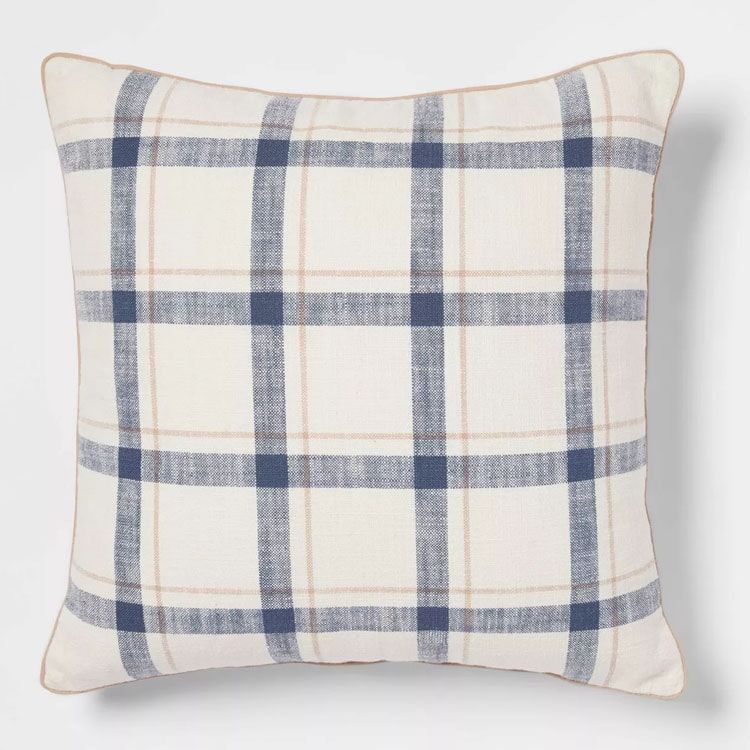 4. I just had to share this adorable 'Our Nest' throw pillow, it's SO pretty for fall! It also comes in a pretty rust color and goes so well with other throws. It's another one that's only $15! Shop this velvet embroidered throw pillow here.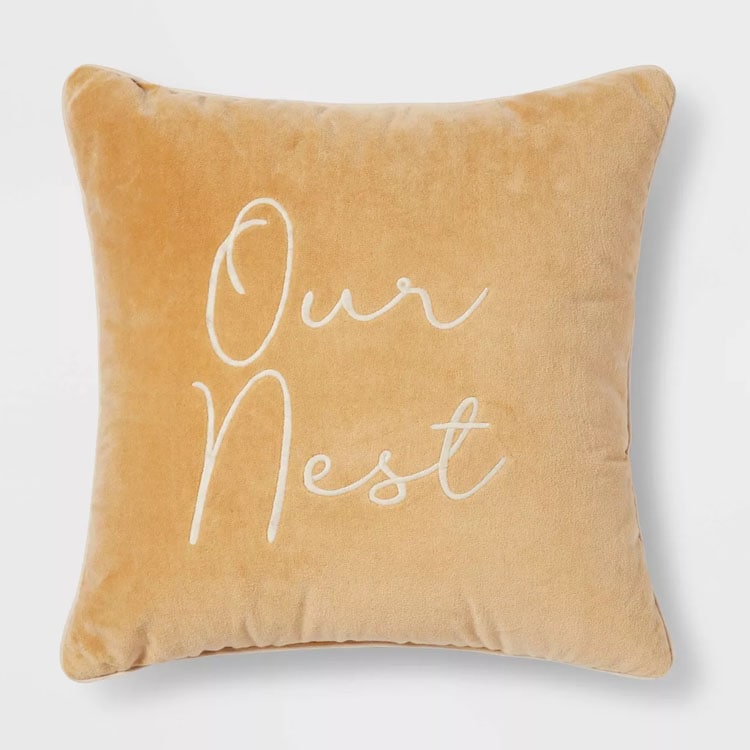 VELVET EMBROIDERED THROW PILLOW
5. Every year it seems like the cutest pumpkins sell out the quickest, doesn't it?! I'm so excited about the ones I've found so far this year and these cute ones are SO affordable and still stocked! They also will pair so well with other decor and even other style/textured pumpkins. Shop these fabric pumpkins here.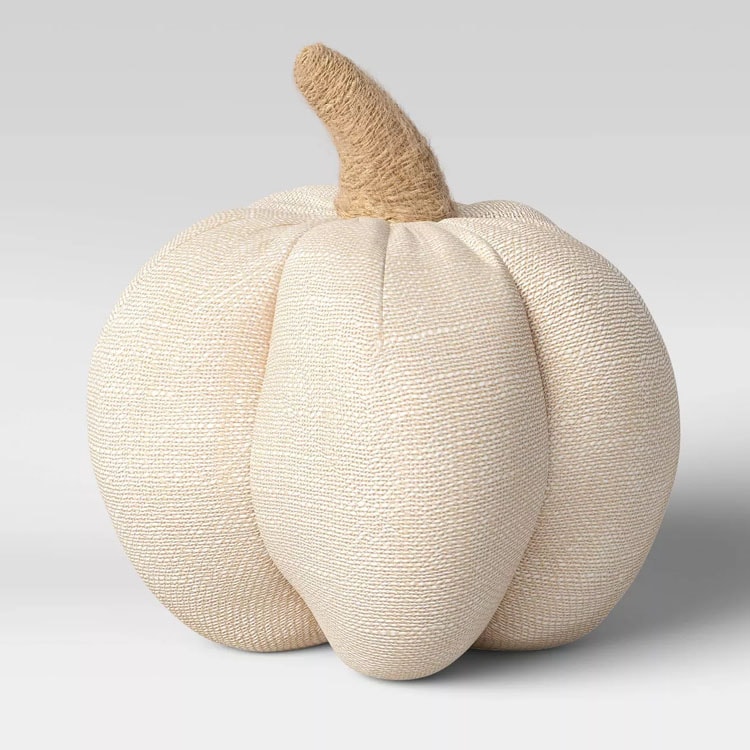 I hope you loved this week's fun picks and have a great Friday!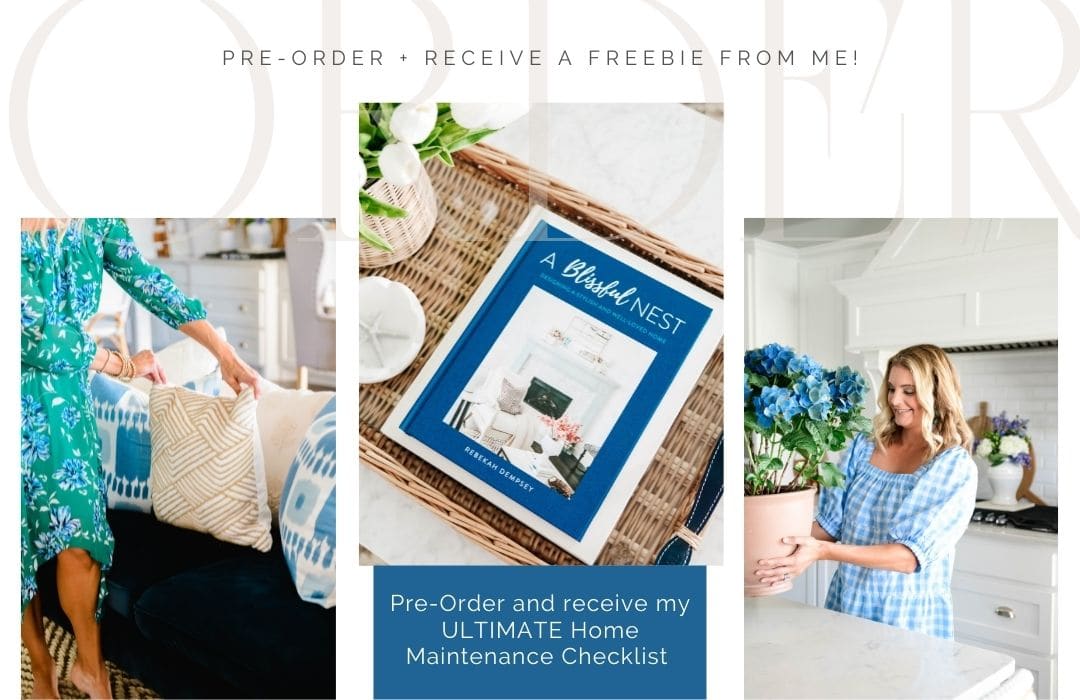 Follow along to get more of my tips on home decor, DIY and lifestyle on the following: