Happy Friday friends! I am back with another edition of The Friday Five where I share five things that have caught my eye for the week, are in my shopping cart or I am using in some new designs.
You can check out past The Friday Five's HERE and get even more ideas!
This week I am sharing a gorgeous kitchen area, two tops that would be perfect for the holidays and some holiday home decor to add to your space!
I hope you love this week's picks!
This post contains some affiliate links for your convenience. Click here to read my full disclosure policy.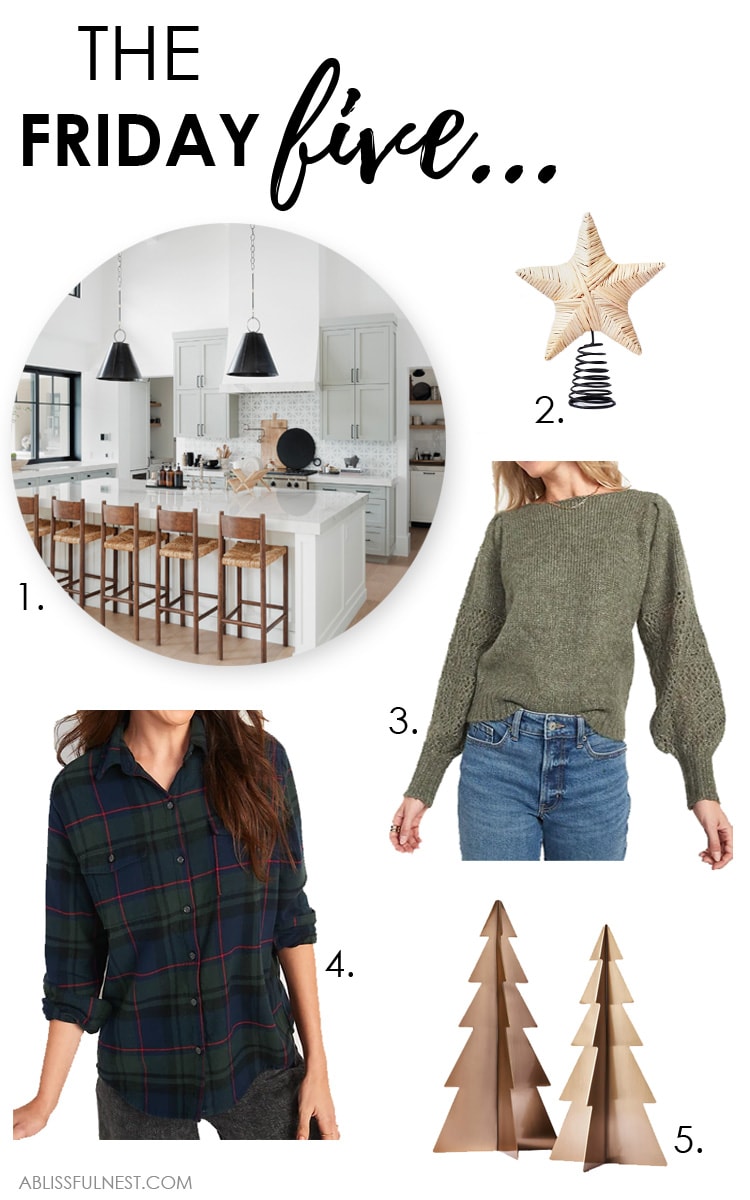 1. I just love this gorgeous kitchen designed by The Lifestyled Co! It's SO pretty and opened – the backsplash, cabinet color, bar stools, light fixtures and every other aspect of the space are perfect together. Check out the entire home here.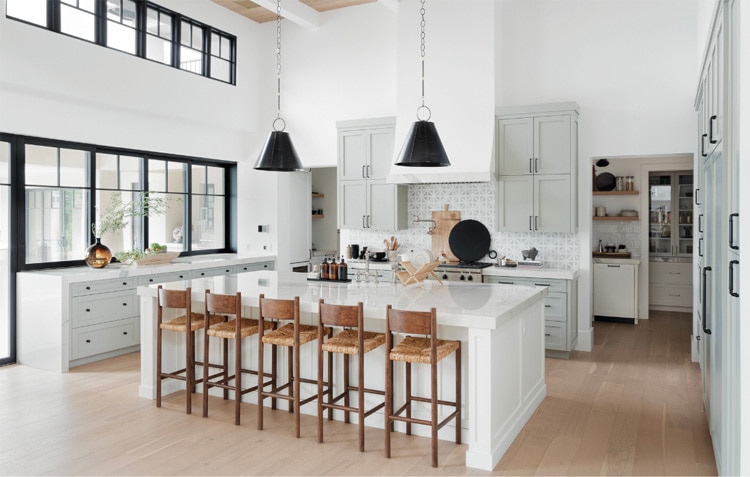 2. Isn't this woven tree topper so fun?! It's so different and will look so pretty on top of your tree this season. It's only $20 too! Shop this woven tree topper here.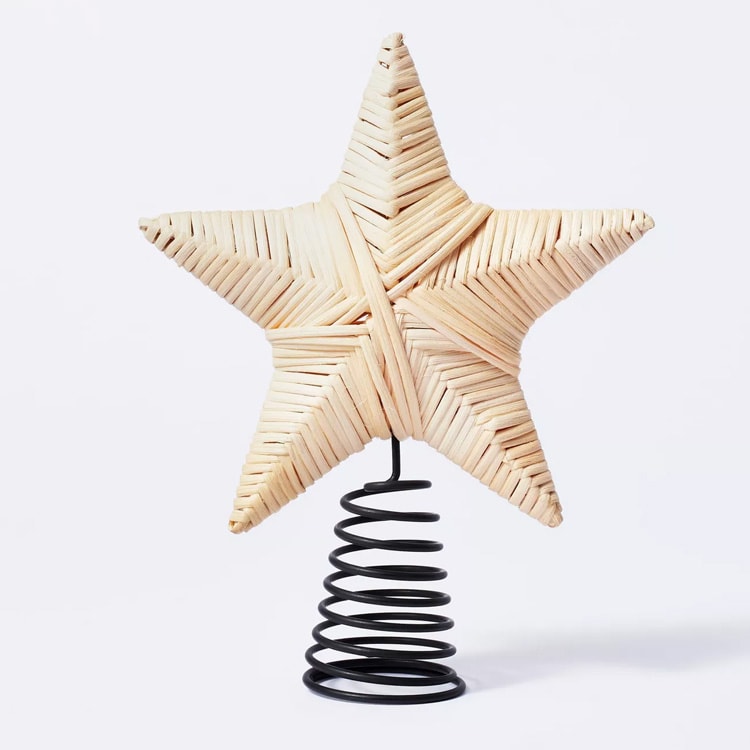 3. This pointelle-knit sweater is a gorgeous sweater and comes in two other colors! It'd be great to gift too – the fun sleeve detailing is so different! Shop this under $40 knit sweater here.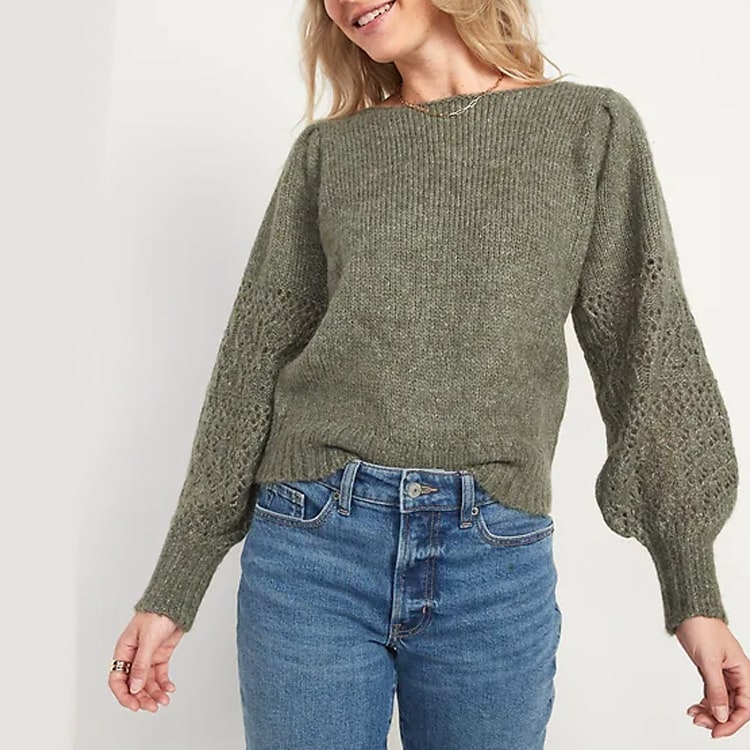 4. This plaid button-down shirt is such a fun fall and winter piece to add to your closet! It's perfect for the holidays and you could wear it alone with a pair of jeans or faux leather pants, or dress it up and wear it with a fun satin skirt for a beautiful holiday look. Or layer it with a cozy sweater! So many options and it's perfect for this time of year. Shop this plaid flannel button-down top here.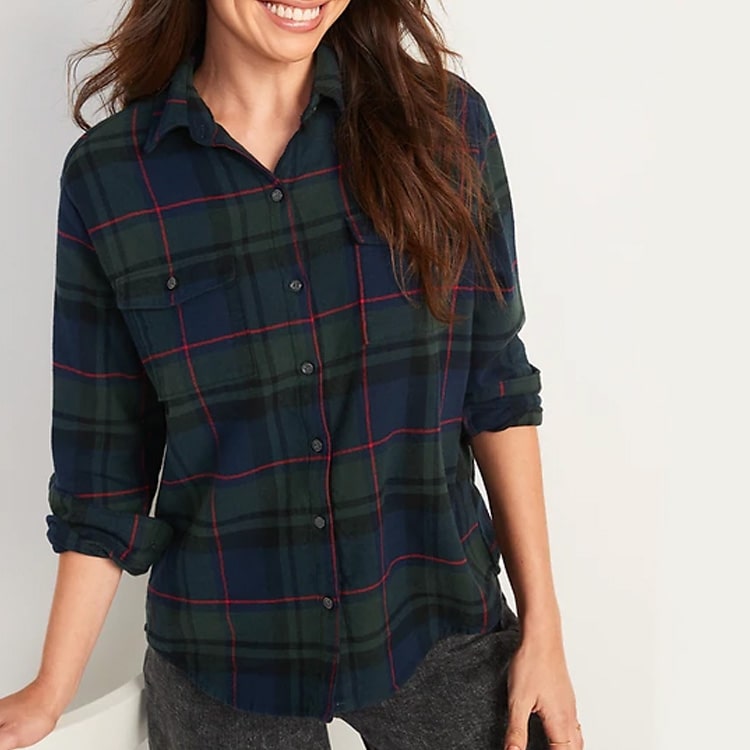 5. These gold Christmas trees are sooo pretty! They are the most beautiful pieces of decor to add to your home this holiday season. I love that you can mix and match them with other decor or put a bunch of them together OR alone. So versatile and beautiful! Shop these gold Christmas trees here.
I hope you loved this week's fun picks and have a great Friday!
Follow along to get more of my tips on home decor, DIY and lifestyle on the following: