Welcome to another The Friday Five where I share my favorite picks from the week in home decor, fashion and beauty items! I have some GREAT finds for your this week and even something I have not been able to live without over the last 6 months that I know you need and will love. A lot of these are things I have already purchased myself and I know are amazing quality or they are things I currently have in my shopping carts (yep they always seem to have something in them!). So let's get into it and I hope you love this weeks picks!
This post contains some affiliate links for your convenience, which means if you make a purchase after clicking a link I will earn a small commission but it won't cost you a penny more! Click here to read my full disclosure policy.
 1. Clearly my love for blue and white runs strong and just take a look at this living room. I love the layered rugs and I have a tutorial on how to layer rugs in case you are not sure how to do it. It is such a great way to add pattern and texture. I really love the all white space. It really makes the dark blue pop. I am doing a similar look in my new home so I hope it is as beautiful as this is.
2. I have a conference I am going to next month and I am starting to look around at some clothes to take with me and found this blue and white striped dress for such a steal. For under $40 this is a great option and I love the oversized look. That means I will be comfortable! Also don't miss the cute sleeve detail!
3. Okay friends this is something EVERYONE should know about. This concealer from Tarte is THE BEST I have ever used. I started using it about 6 months ago and can not believe the coverage. So I use it under my eyes (for dark circles), on the sides of my nose and on my chin. Then I use a brush like this one and blend. Then the last step is to apply a powder. I typically use this one. It is not tinted and just sheer. Trust me when I say once you use this you will never use anything else. I have been shocked at how great it really is.
4. This just might be the prettiest iPhone case ever! I am looking for something that will go with everything and the best part is it is only $20. I don't switch my case often so when I do I have to really love it!
5. I am always on the hunt for really good faux florals and I really love the ones from Pottery Barn. Typically they are a little more than I like to spend but for really good faux florals, they really are worth the dollars. BUT these faux hydrangea stems are on sale right now for $9.99. Such a great price, so I picked some up for the new house. I know you will love the quality of these and you really don't need more than a few stems for a beautiful arrangement.
So I hope you loved this weeks picks and don't miss the great sales this weekend!

Old Navy –  20% off everything with code: SWEET
Pottery Barn – 20% off + free shipping with code:FAMILY
Anthropologie – extra 25% off sale items
LOFT – 40% off select styles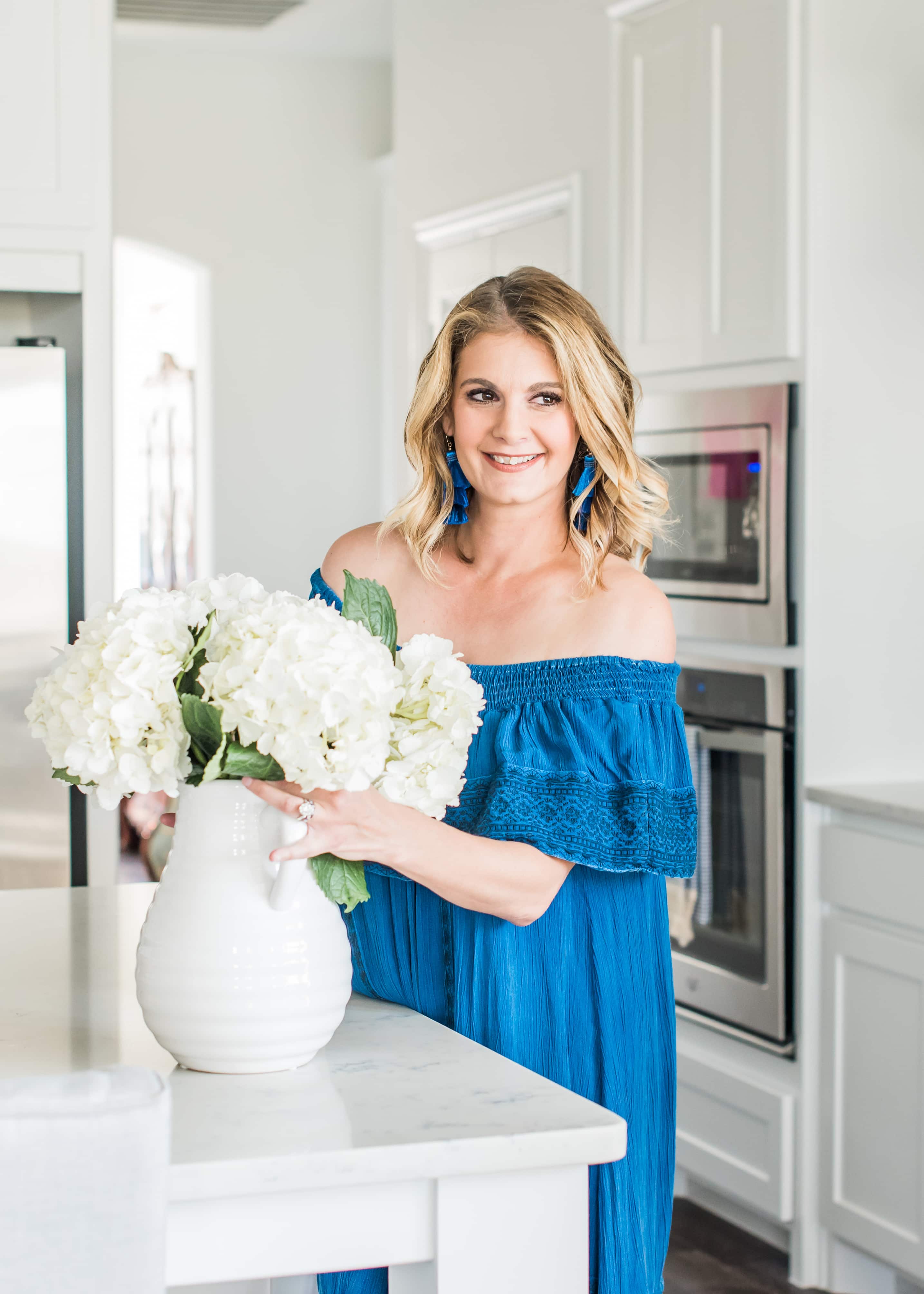 Rebekah Dempsey is the Creative Director, Stylist and Editor of A Blissful Nest. A site about everything for the home from stylish entertaining to fresh interiors. She has been in the interior design field for 15 years and loves to share tips, tricks and how to live a stylish and blissful life.