Happy Friday friends! I am back with another edition of The Friday Five where I share five things that have caught my eye for the week, are in my shopping cart or I am using in some new designs.
You can check out past The Friday Five's HERE and get even more ideas!
This week I am sharing a gorgeous laundry room/common area, two must-have winter tops and some new, fresh pieces of home decor!
I hope you love this week's picks!
This post contains some affiliate links for your convenience. Click here to read my full disclosure policy.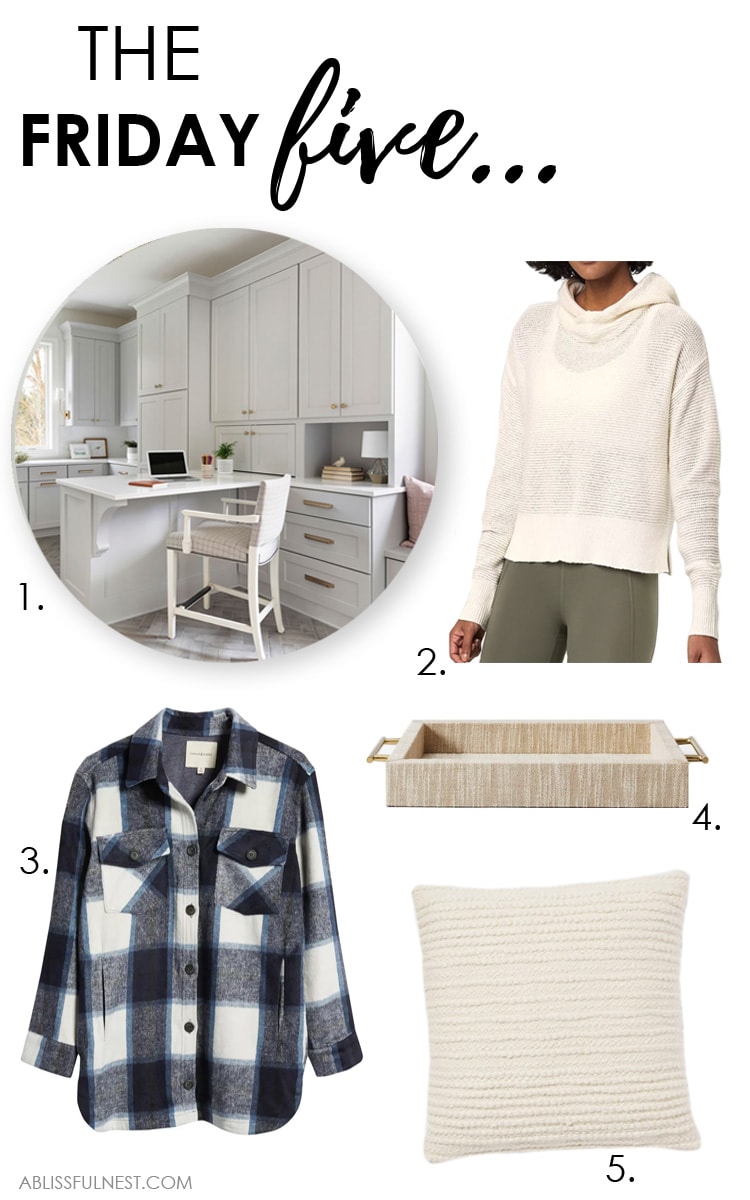 1. I think my favorite part about this laundry room designed by O'Hara Interiors is that it doubles as an office space! I love the idea of turning a laundry room into something more – makes it so useful! There's also a really beautiful window seat in the room that you have to check out. The entire home is beautiful as well, check it out here.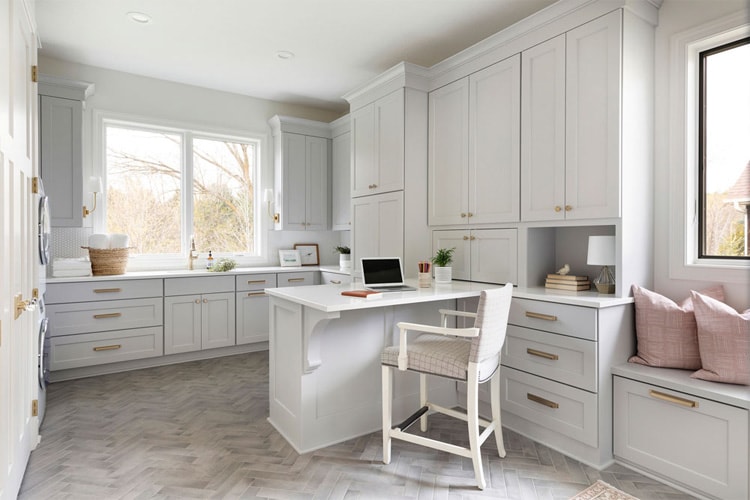 2. This hooded pullover sweater is such a fun piece! You could wear it with a pair of jeans or even to workout in. It's super versatile, comes in three other colors and it's something so different. Shop this pullover sweater here.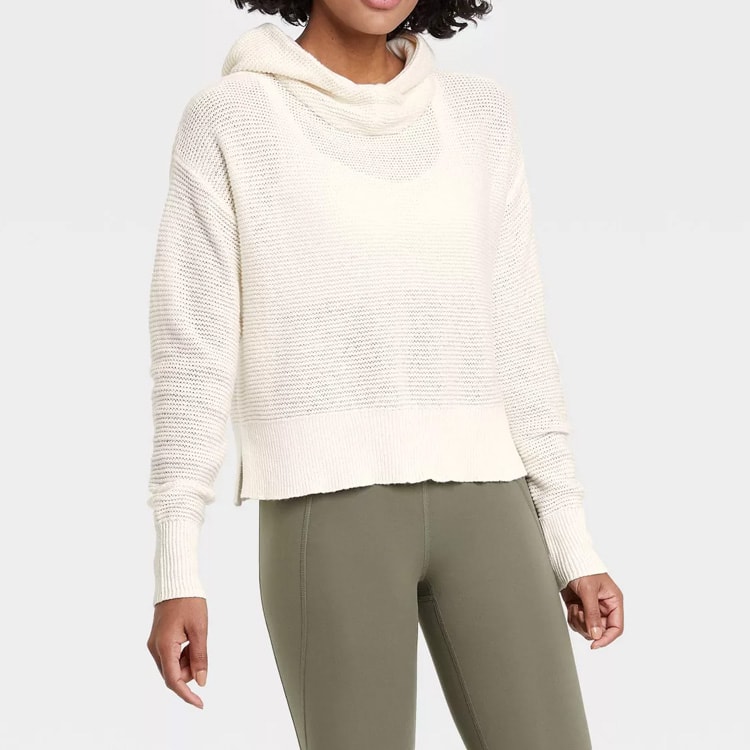 3. The colors in this plaid shacket are so pretty! I love this for the rest of winter – perfect with a pair of jeans and boots or sneakers or even with faux leather pants/leggings. So versatile, so warm and SO cute! Shop this blue plaid shirt jacket here.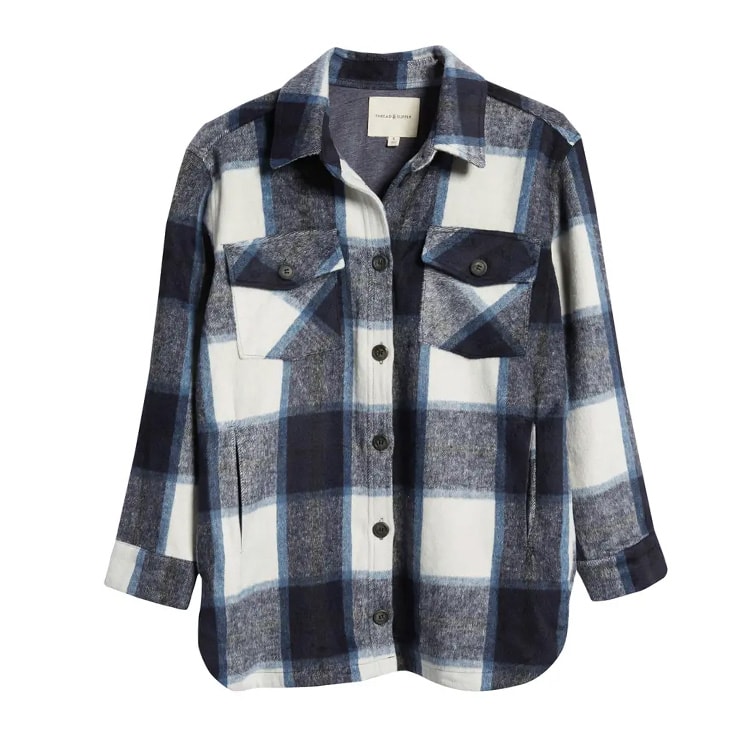 4. This decorative linen tray is SO pretty! I love how neutral it is and the texture of it as well. It's a perfect piece of decor to add to your home as you transition out of all of the holiday decor and is something you can use year round. Shop this decorative linen tray here.
5. If you are looking for some pieces to freshen things up as the last of the holiday decor comes down, start with this throw pillow! It's so neutral and a really pretty shade of white. It'll match everything and will transition into the spring well! Shop this textured ivory throw pillow here.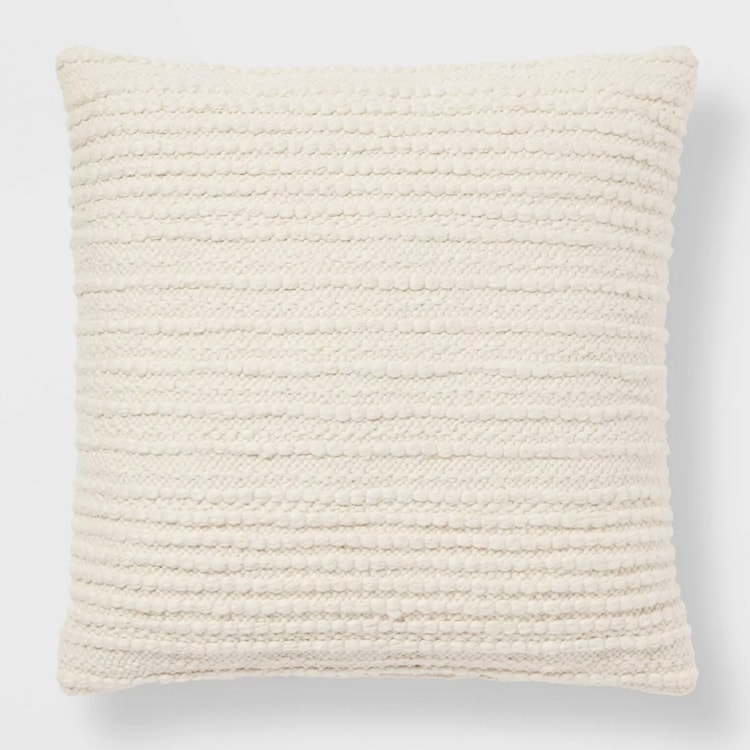 I hope you loved this week's fun picks and have a great Friday!
Follow along to get more of my tips on home decor, DIY and lifestyle on the following: