Welcome to this week's The Friday Five! I love sharing 5 things with you that I found this week that are on sale, great design and you just plain need in your life. Many of them I have ordered myself and own or have in my shopping cart. I am finishing up my summer decor to reveal to you very soon and have come across some really good finds to share with you. So I hope you love this week's picks!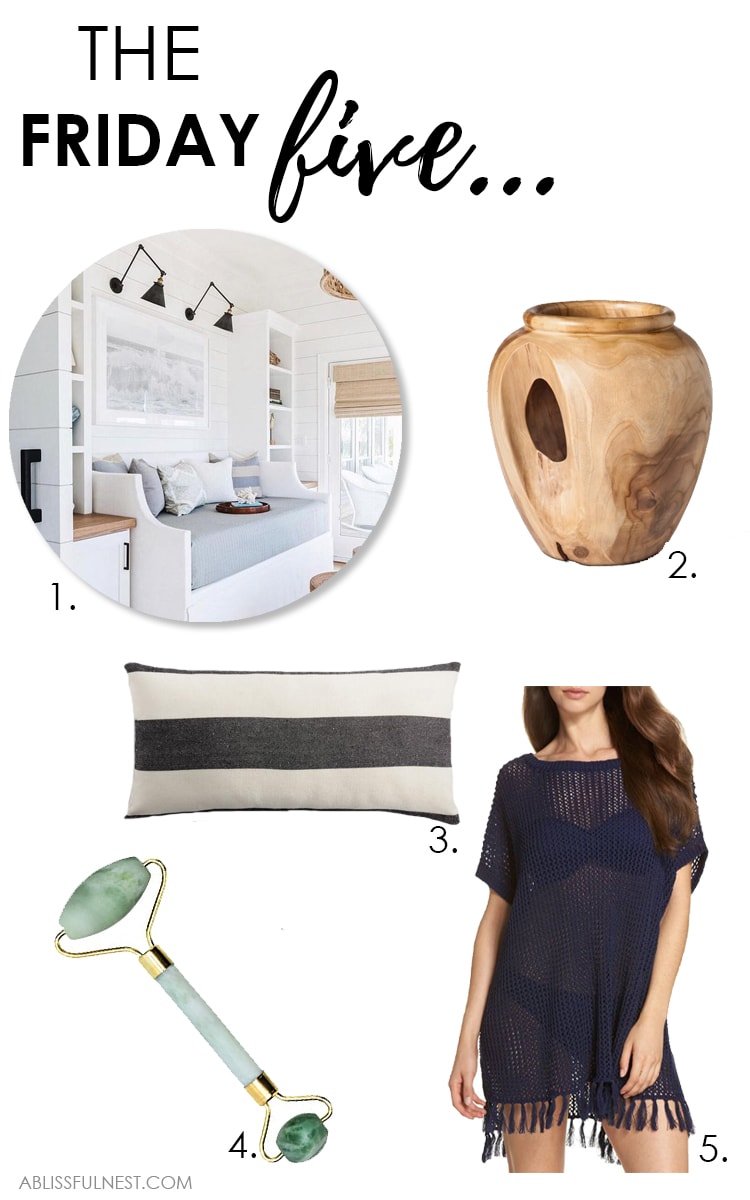 This post contains some affiliate links for your convenience. Click here to read my full disclosure policy.
1. Oh y'all this is one of my favorite designers! Everything Marie Flanigan touches turns to gold n my eyes and this is one of my favorite houses she has done. I love the shiplap walls and the matte black accents. I am really seeing lighting and interior hardware going in that direction in the last year and I love the more relaxed yet refined look. You really have to go check out her website and see more of her designs. I know you will get so much inspiration from her.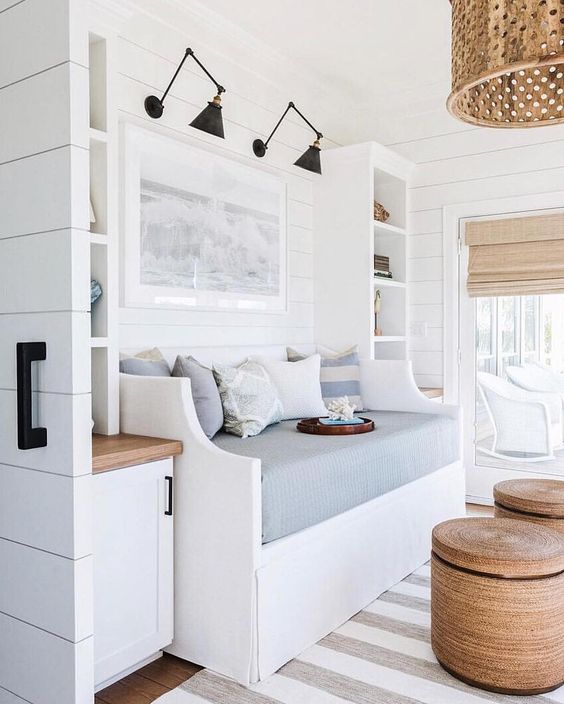 2. I just got this gorgeous teak vase the other week and it will be in my summer home tour. It is SO pretty in person and with some fresh flowers it really makes a statement. It is only $25 which is a steal for a heavy wood piece. I always think every space needs a wood piece. It really grounds the room and whatever piece of furniture you put it on. This is a affordable way to do it!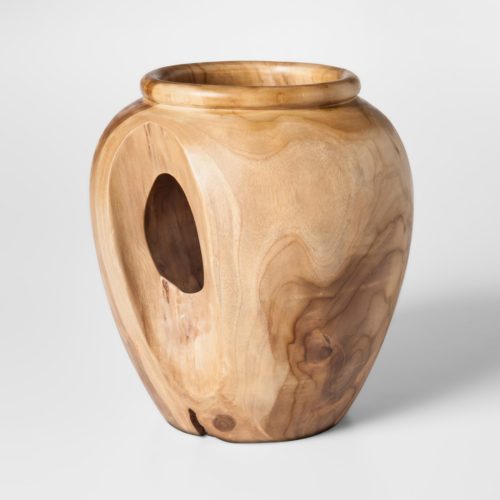 3. Well you know how I feel about a good stripe and this pillow I can't pass up. That it is a indoor/outdoor pillow is even better! It is a lumbar style and I actually was thinking of these for the back patio. I have others out there but like this lumbar version better. These ones are on sale too and less than $25 so if you are looking for a great throw pillow this one is calling your name!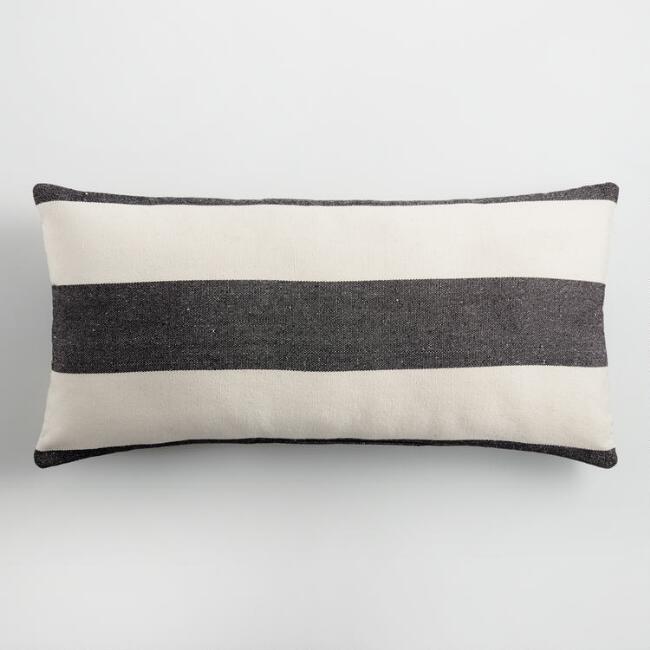 4. Okay out of everything I am showing you today this one might be life changing. I just ordered mine and will share it on IG Stories when it comes. Have you heard of these jade rollers yet? I have been seeing them on social media from the fashion/beauty bloggers and I am just dying to try it. So apparently they are suppose to help with anti aging and puffiness. You just roll it on your face in the areas you want to work on (so I will be rolling it on my ENTIRE face) and you should see a difference within a week or two. I hear if you have a headache, it also helps relive it. Now there are really expensive ones like this one but I am going to get this one to start with that is $20. If I like it and need a new one then I will get the other one. Oh and if you want one in pink then here you go!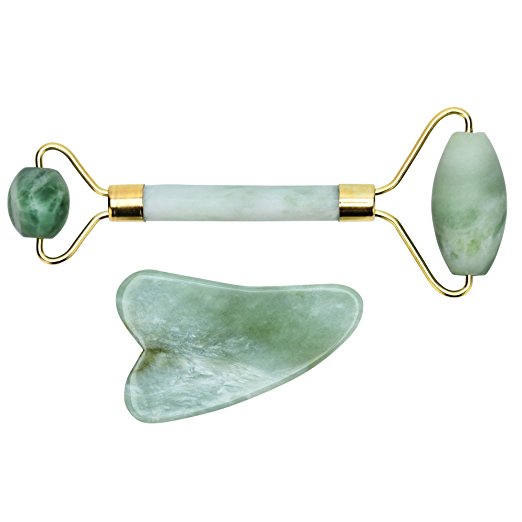 5. So I am so excited that since we are done with building our house it will be business as usual this summer and we will be heading to one of our favorite places to vacation since we've moved to Texas. It is a resort down towards Austin and it is so beautiful and peaceful. . . . .and I will be in a bathing suit 24/7. So I will need a couple of coverups. I love this one (and it is in my favorite color). I have not bought a coverup in a few years so I need one that is not too trendy and will last. I love the fringe detail on the bottom too. It is a little pricey but since I never buy these then I think it is a piece I will have for a long time.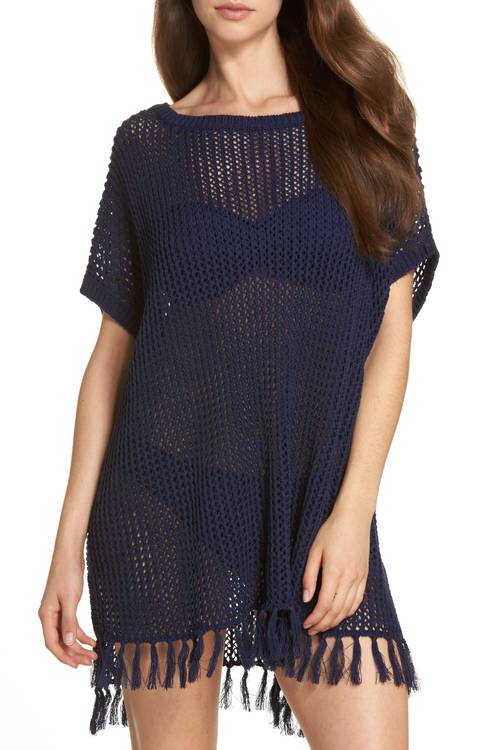 So I would love to know if you are loving this series. Leave me a comment and let me know. I would also love to know if there is anything you are shopping for that you would like me to include in future TTF. Hope everyone has a great weekend and don't miss this weekend's sales. A lot of Memorial Day sales have already started.

Old Navy – 30% off your order with code: LUCKY

Pottery Barn – up to 50% off in stock furniture, up to 40% off lighting, and up to 60% off wall art and mirrors.
Pier 1 Imports –  the save with Pier 1 Rewards – up to 20% off
Baublebar – up to 30% off

Anthropologie – so many great new things added to their sale section!