Happy Friday friends! I am back with another edition of The Friday Five where I share five things that have caught me eye for the week, are in my shopping cart or I am using in some new designs.
You can checkout past The Friday Five's HERE and get even more ideas!
This week I am sharing some kitchen inspiration since they are coming next week to finally fix our kitchen island color and some storage solutions that I recently purchased.
I know we all have purging and organization on the brain for the new year and I just finished my pantry. I promise to share that soon!
So I hope you love this week's edition!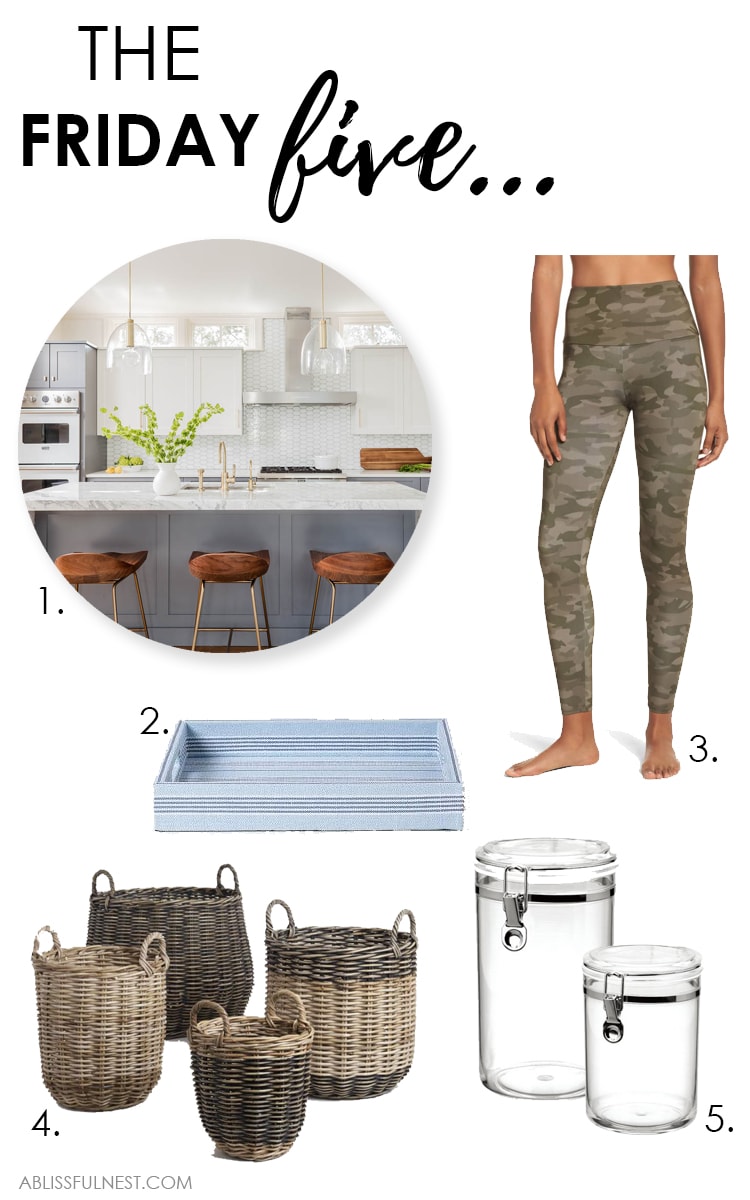 This post contains some affiliate links for your convenience. Click here to read my full disclosure policy.
1. So next Thursday and Friday the new guys I hired to fix the kitchen island and fireplace paint debacle will be coming. I am so nervous about it since this last time went so wrong.
So over the next couple of days I will be doing tons of sampling which I will share over on IG Stories with you.
I am loving the steel blue grey of this kitchen and it is the direction I wanted from the start. Now to just find the right color! Stay tuned!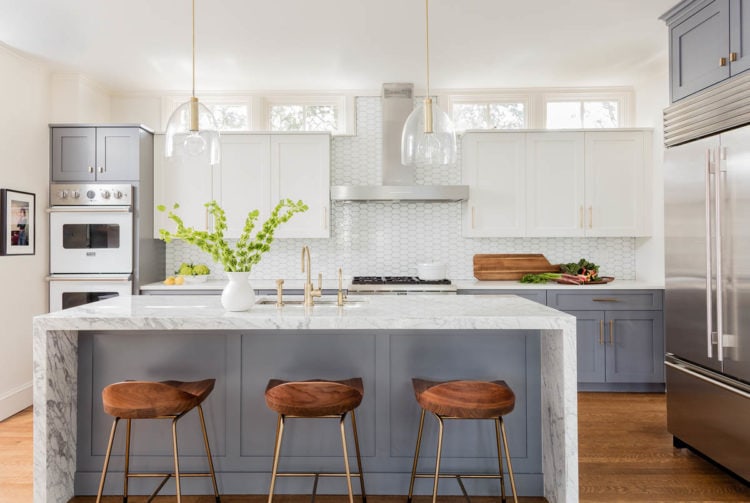 2. I have been wearing so much camo lately and when I came across these camo leggings I knew I had to have them.
I love that they are high waisted and also a darker camo print.
I have not purchased this brand before but it has great reviews and free returns from one of my favorite retailers so I thought I would give it a try.
Have you purchased this line before?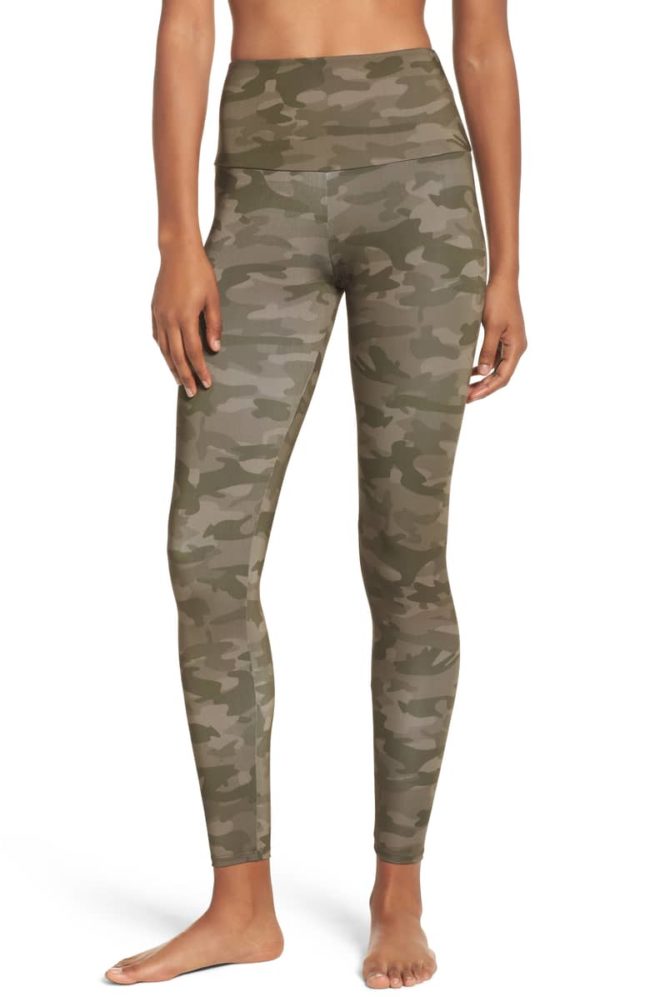 3. I literally just bought this tray yesterday!
I have no idea where I am going to put it but you all know me with my blue and white lovin' heart!
It has such a coastal preppy flare to it and it is under $25 so I know I will find the perfect spot for it.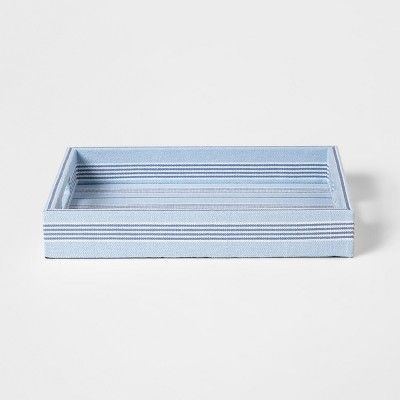 4. If you've been following me over on IG Stories lately then you know Lauren and I just tackled the pantry.
After living in our new house for 7 months, it was time. When we moved in I just threw things on the shelves and it was becoming a bottomless pit.
I think organizing this space with baskets, bowls, trays, etc also helps to save money in the long run because then you can see what you have.
I love that these baskets come in all kinds of sizes that would be great for pantry, closet or living room storage (thing blanket storage).
They are also on sale right now! You can shop them HERE.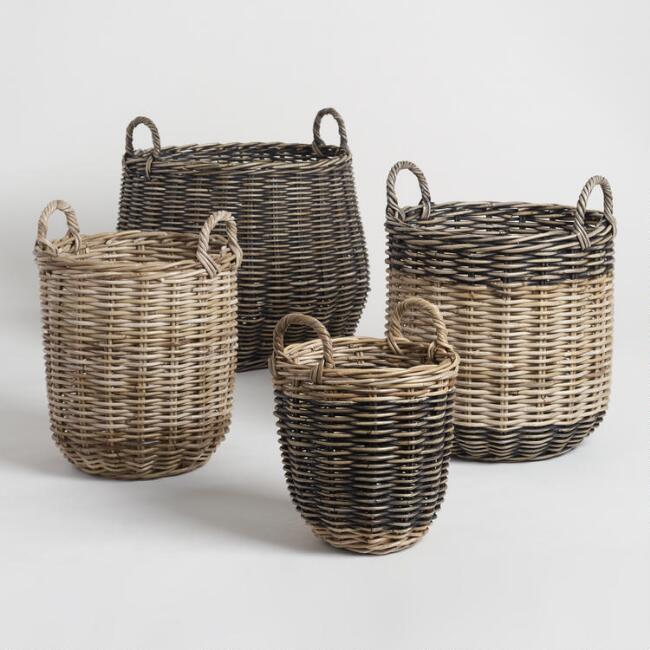 5. Which leads me to my next favorite storage item.
I just got these food storage containers last week and they are amazing. I mean seriously.
Usually when I get a batch of strawberries they last me only a few days and then get mushy. I put my strawberries in these and they have lasted (meaning super crisp) for over 6 days now. I am shocked.
So I went back yesterday and got 4 more of these. My friend even uses them for vegetables. She cuts up her veggies and stores them in these until she is ready to cook them.
You guys these are game changers!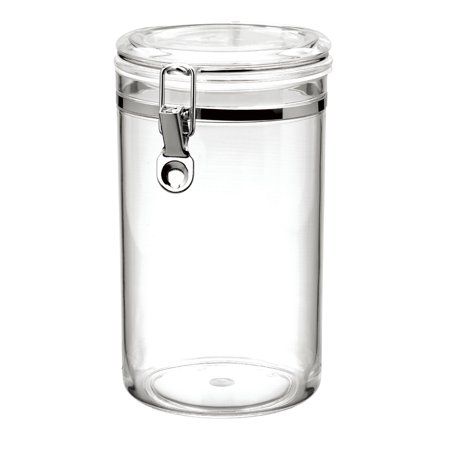 Food Storage Container – Large , Medium  or Small Size
So I hope you loved this week's picks!
They were so great finds and don't miss this weekends sales below.

LOFT – 50% off tops + sweaters and 40% off everything else. Shop the sale HERE.
Macys – The Warehouse Sale. 40-70% off. Shop the sale HERE.
ASOS – Up to 50% off active wear. Shop the sale HERE.
Nordstrom – up to 50% off sale! Shop the sale HERE.
West Elm – up to 70% off sale. Shop the sale HERE.
Banana Republic – Extra 60% off sale items + up to 40% off must-have styles. Shop the sale HERE.