Happy Friday friends! I am back with another edition of The Friday Five where I share five things that have caught me eye for the week, are in my shopping cart or I am using in some new designs.
You can checkout past The Friday Five's HERE and get even more ideas!
This week I am sharing more of my fashion favorites for spring. It is still cold her in DFW but there are glimpses that spring is on it's way. We are even suppose to have a 75 degree day this weekend!
A quick house update. I was suppose to get the kitchen island and fireplace painted this week but my contractor had to cancel so hopefully it will be done by the end of next week. I can't wait to share what color I selected! I think you are going to love it.
And speaking of LOVE, Monday I will have a great round up of all my favorite items for Valentine's day for gifts and decorating your home so stay tuned!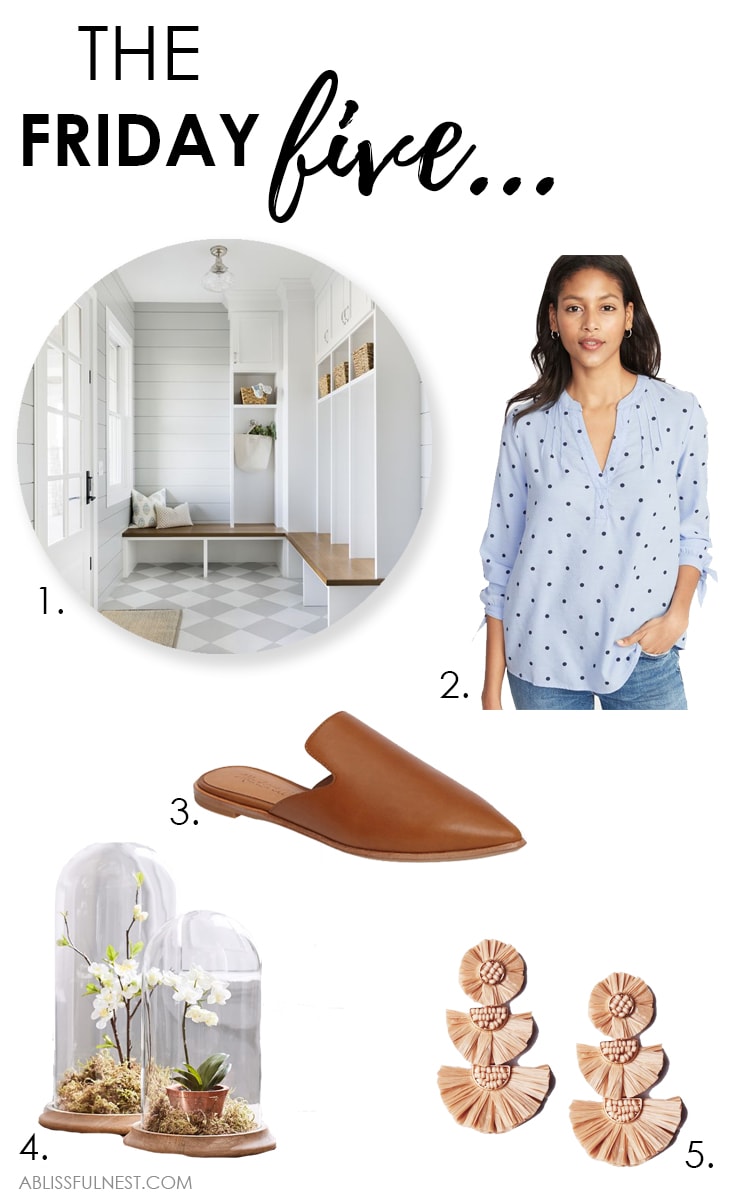 This post contains some affiliate links for your convenience. Click here to read my full disclosure policy.
1. With organizing on the brain + wishing I had a mudroom, when I came across this on Pinterest from on of my favorite designers Bria Hammel, I just knew I had to share it.
I love the soft neutral colors and tone on tone patterned floor. I swear everything Bria touches is magic.
I also love that she painted the shiplap on the walls a warm grey color to contrast with the built-ins.
This is just perfection!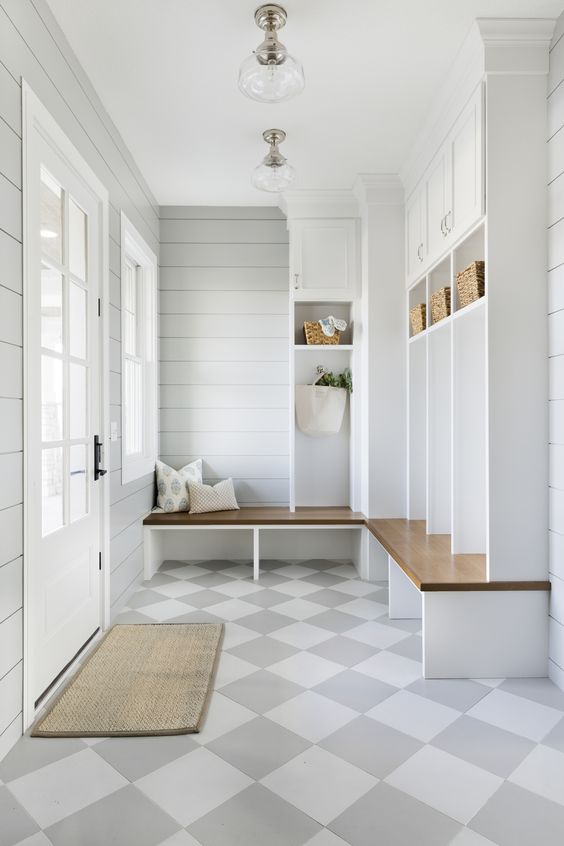 2. I just got this shirt last week and LOVE it. It is super comfortable, lightweight and in my favorite color . . . blue!
I love the neckline and the sleeve detail with the little tie is really flattering.
The mules listed below would be so cute with this top too. And of course I would wear this with white or regular denim jeans and the belt from the other week's The Friday Five would be perfect!
Who snagged the belt from the other week? I got it in and it is SOOOO good.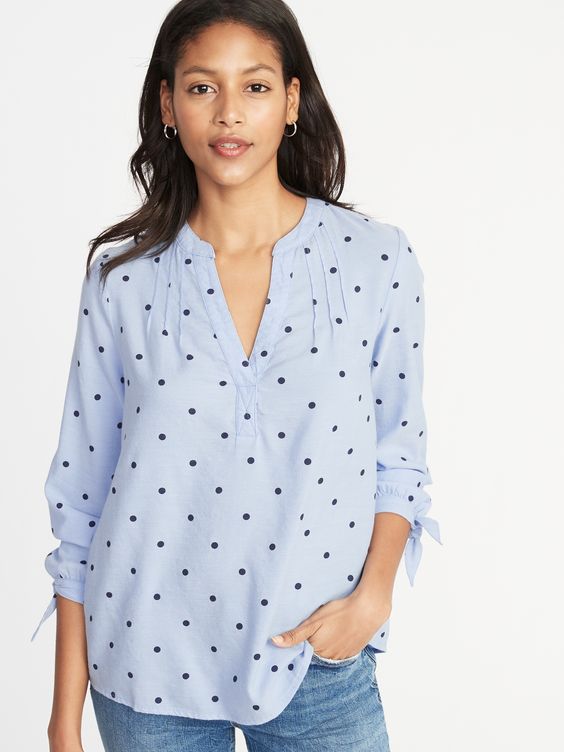 3. Y'all I am so excited about these tan colored mules.
I have been eyeing them for awhile and just bit the bullet yesterday. I think I am going to wear them all the time.
I have been needing a good slip on and it is too cold to go with open toed shoes just yet. These are so cute that  I think I will wear them year round.
I have heard they are so comfy too. Does anyone have them yet? Let us know in the comments what you think of them.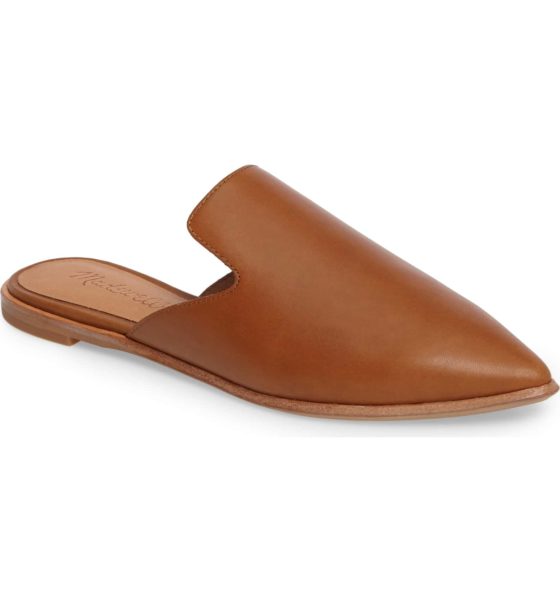 4. I have been dreaming how I want to decorate my mantle for spring and can't wait for it to be done.
So I was thinking it would be pretty with these beautiful cloches and some moss balls.
I have some mini terra cotta pots from a flea market that could be cute stacked inside one of them too.
These guys are on sale and I think they would transition through the seasons really well. I always love to buy pieces I know I can use over and over again.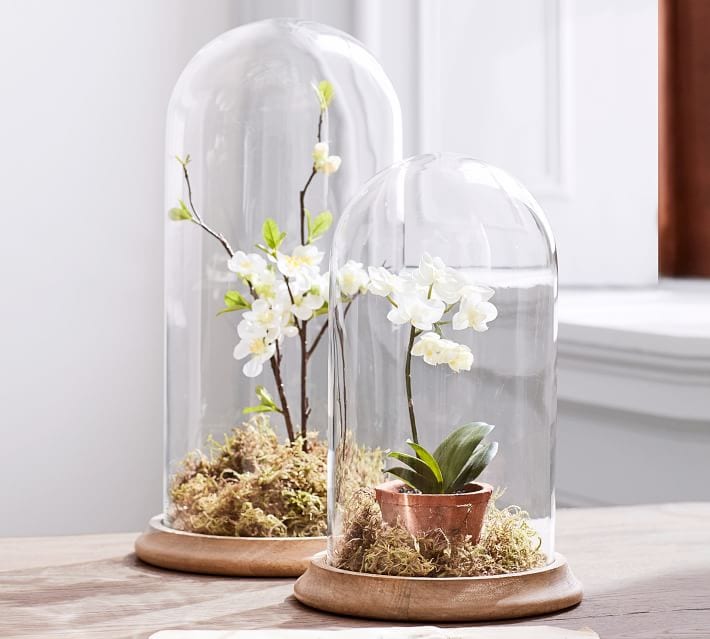 5. Talk about the cutest earrings ever! I have been wanting something fun but in a neutral color that would go with everything and I think these raffia earrings are it.
They come in 10 colors and are only $10!! For that price you can get a couple of them. I am loving this color and the raspberry color.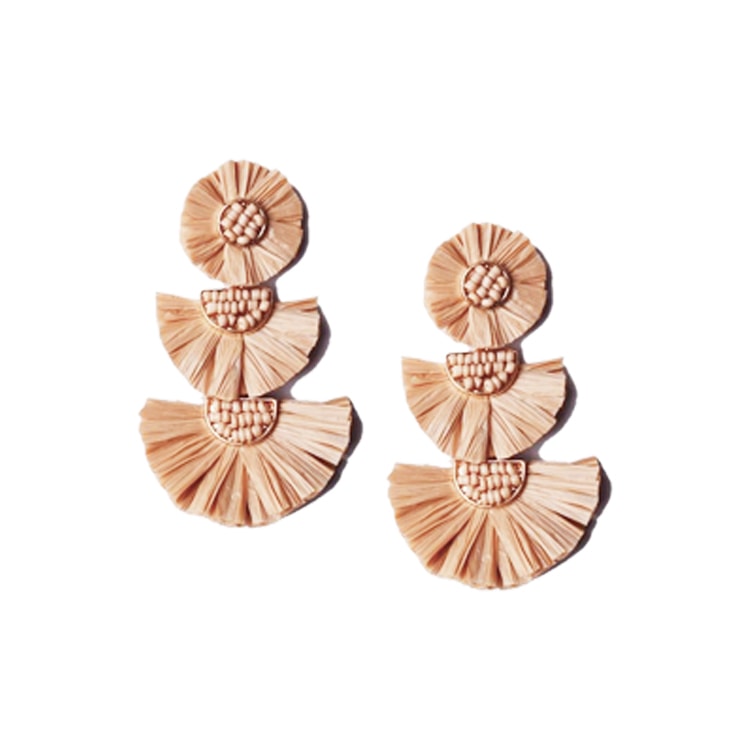 So I hope you loved all of this week's picks and don't forget about all the great weekend sales below!

Macys – Take 25% off for the super weekend sale with code:  YAY. Shop the sale HERE.
Shopbop – Take up to 70% off sitewide. No code needed. Shop the sale HERE.
Neiman Marcus – Take up to 40% off select styles sitewide. No code needed. Shop the sale HERE.
ASOS – Take 20% off sitewide with code: KICKOFF. Shop the sale HERE.
Saks Fifth Avenue – Take up to 80% off on sales style. Shop the sale HERE.
Urban Outfitters – Free shipping! Shop the site HERE.
Target – Take up to 25% off on patio items. No code needed. Shop the sale HERE.
Kohl's – Take 15% off sitewide with code:TAKE 15OFF. Shop the sale HERE.