Happy Friday friends! I am back with another edition of The Friday Five where I share five things that have caught me eye for the week, are in my shopping cart or I am using in some new designs.
You can checkout past The Friday Five's HERE and get even more ideas!
This week I have more hair tips and even one of my most favorite products from my big pantry makeover. If you missed that makeover, you can see it over on Instagram in my highlights section of my profile. At this time it was a IG exclusive but maybe I might make it into a post if you all want the details here fro reference.
I hope you love this week's picks and don't miss all the weekend sales at the bottom of this post!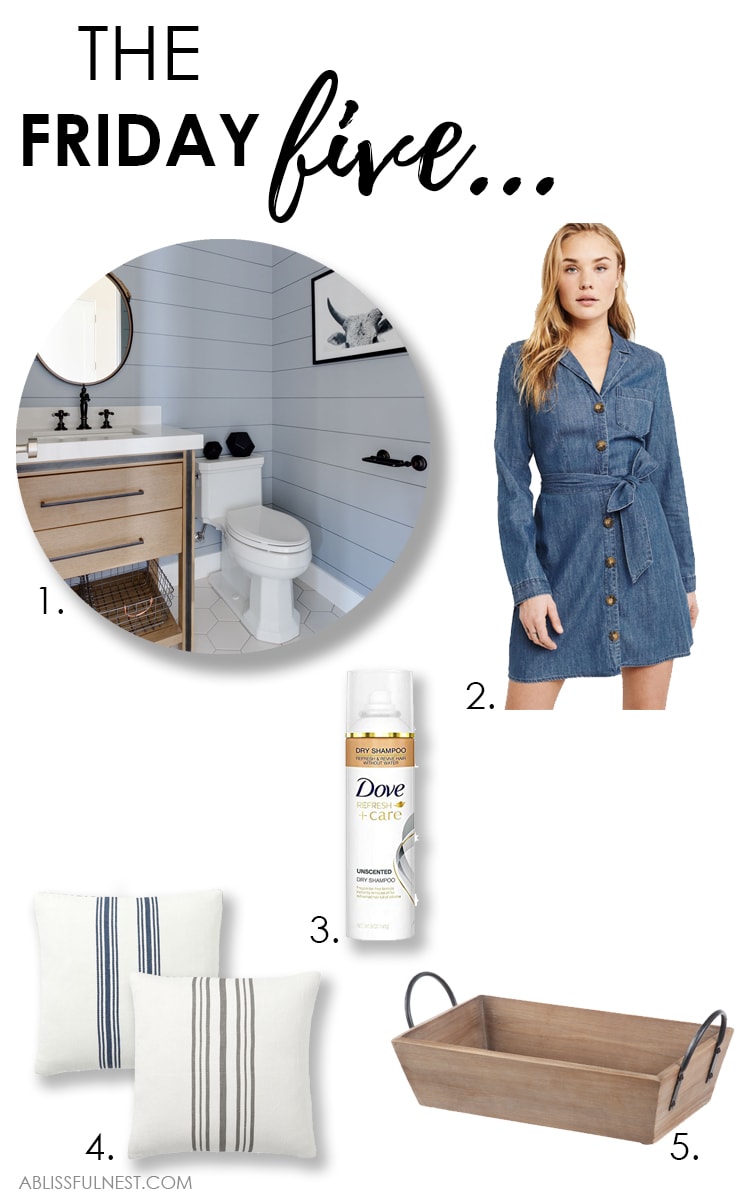 This post contains some affiliate links for your convenience. Click here to read my full disclosure policy.
1. My dear friend Cyndy from The Creativity Exchange posted this gorgeous modern farmhouse style bathroom and I fell in love. This updated look to shiplap by painting it a color other than white is amazing. I have even seen it appearing in darker hues and I am loving the modern direction it is all going in.
Now with Fixer Upper off the air, we will need to look towards the Parade of Homes and Cyndy goes to every one of them to get the latest and greatest design trends so make sure you are following her.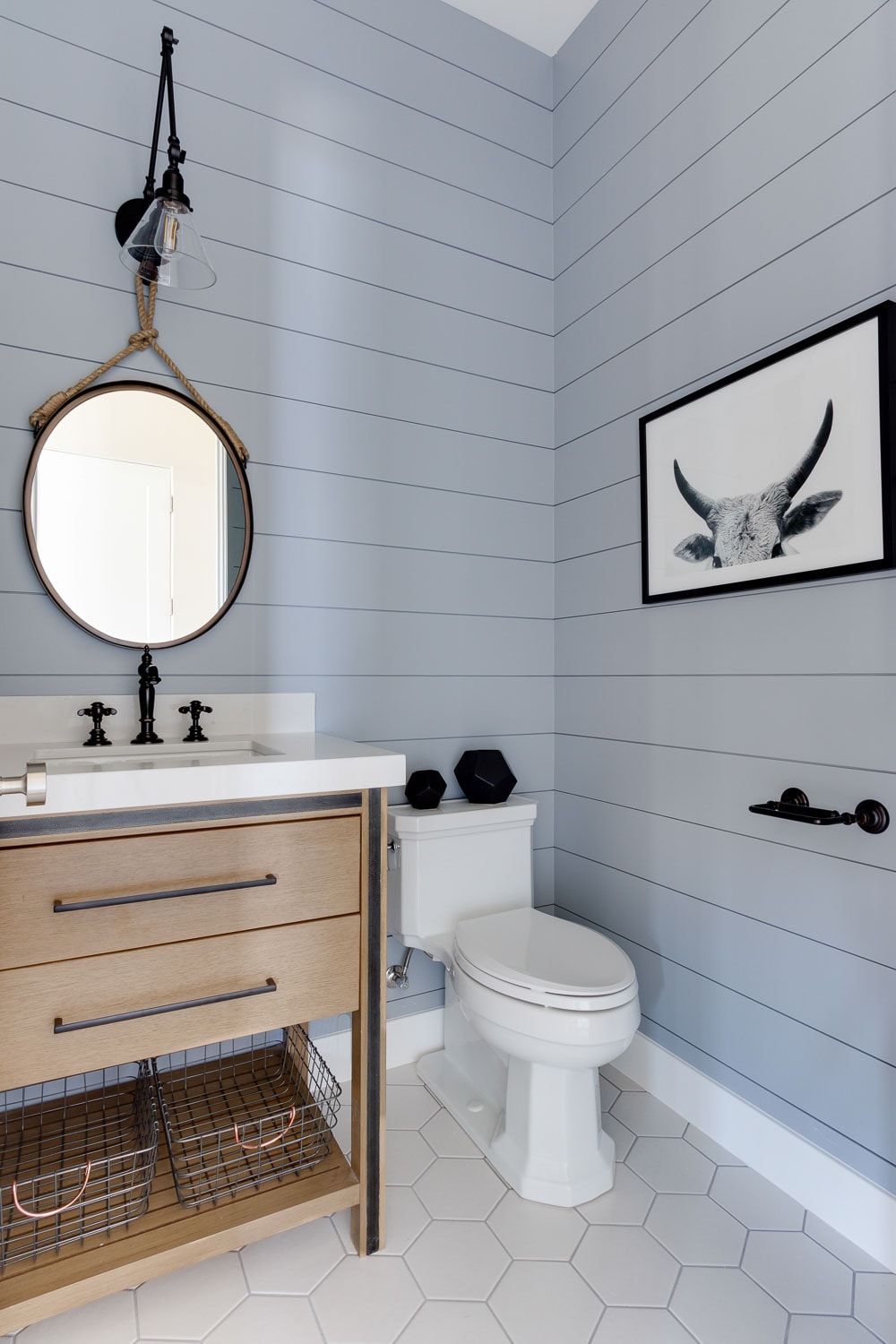 2. I am such a sucker for a good denim dress and I love the tie front to this one.
I also love the oversized tortoise buttons AND this dress is currently on sale for $40!! Such a steal.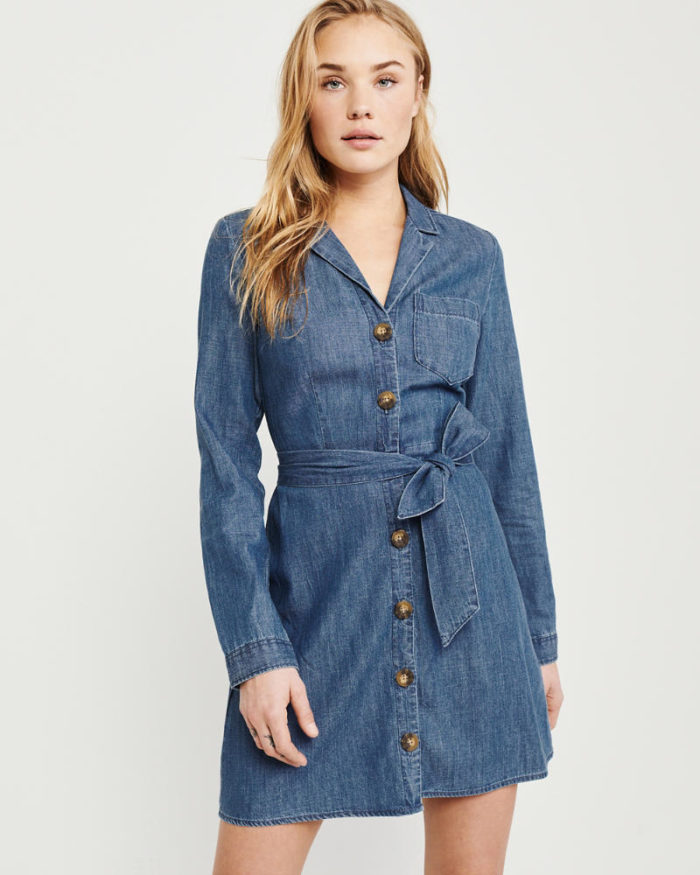 3. Okay the other week I posted about my new favorite hair dryer and how it is a steal compared to all the ones you are seeing other bloggers post but just as good if not better. You can check it out HERE.
This week, I want to share my hair changing dry shampoo. I mean it will drastically up your game and I've already been getting messages from you all who have tried it since I posted about it over on Instagram last weekend.
So I can actaully go 4 days without washing my hair and have mega volume with using this dry shampoo. It is incredible.
You can pop over to my IG profile and check out the stories I did on how to use it. I have it in my highlights section under "hair tutorial".
4. So I realize that everyone is not like me and are pillow hoarders. It is hard for me to accept but I am get it. lol!
So I wanted to share with you 2 pillows that would go with any design aesthetic and really any color scheme. I love the grainsack look and stripe on them.
Really the grey or navy would go with anything.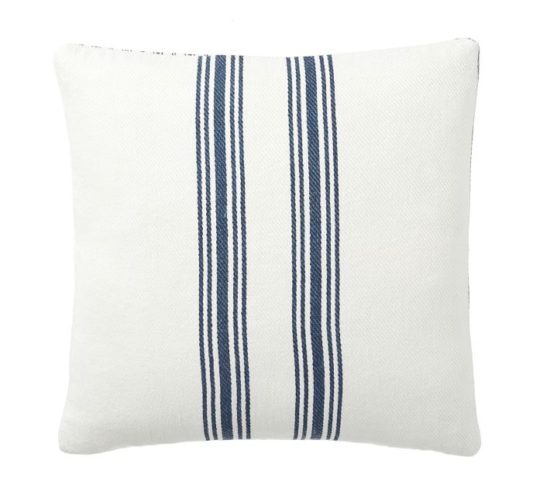 They both have slightly different stripes but each are so classic. I truly feel they are great investments even though they are not quite on the high end.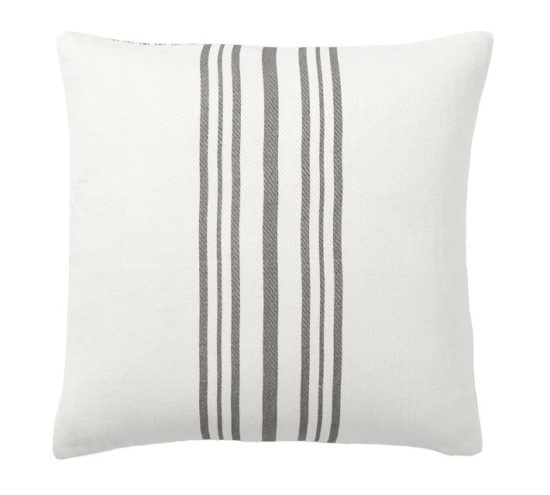 5. A couple of weeks ago I debuted my pantry makeover over on IG stories. I have been doing some exclusive content just on that platform so make sure you follow me there.
The pantry was kind of a last minute overhaul and really came from my frustration of the amount of crap that was piling up in there. I realized because it was all shoved in there, we had no idea what we even had.
I soon found out I had over bought a lot of stuff and didn't have enough of other items.
I took myself off to Walmart and one of my most favorite purchases from this project is this wood tray/bin.
It is rectangular and shallow enough to fit on a pantry shelf. I use it to hold all my pasta and rice ingredients. I am also using one for baking items.
It is SO well priced that it wont break the bank to get a few, which can happen in pantry makeovers. Just the baskets and bins alone can be pricey. My makeover, however was under $200!
You can get all the details from my pantry makeover on IG under my highlights or right HERE.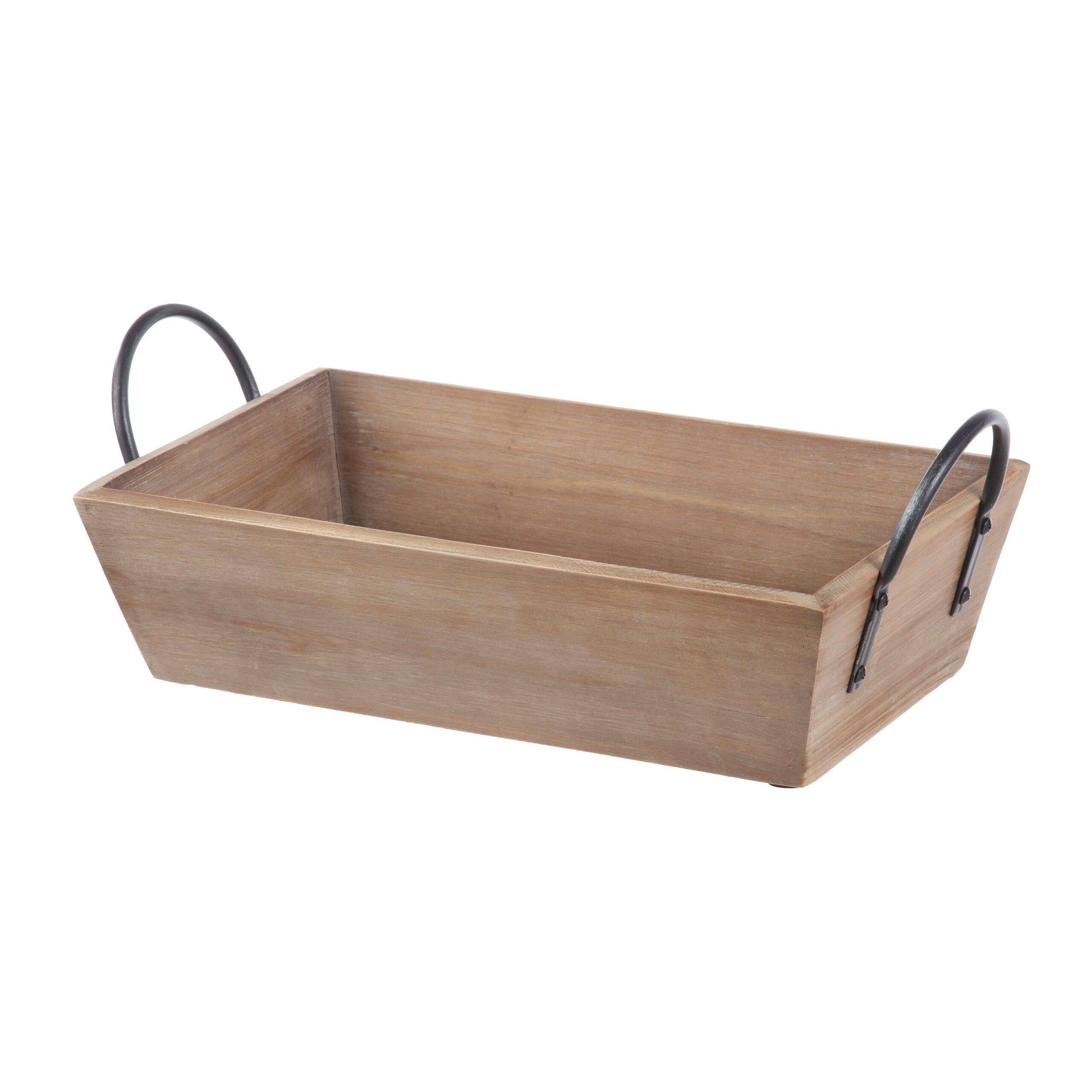 I hope you loved this week's picks and don't miss out on these amazing sales this weekend!

Nordstrom – Winter Sale – up to 40% off select styles. Shop the sale HERE.
Macy's – 20% off select styles with code: BIG . Shop the sale HERE.
Ann Taylor – Extra 40% off sale styles. Shop the sale HERE.
Sephora – Up to 50% off site wide. Shop the sale HERE.
Loft – Extra 40% off sale styles. Shop the sale HERE.
Pottery Barn – Free shipping on orders over $99. Shop it HERE.
Williams Sonoma – 20% off kitchen essentials. Shop the sale HERE.