Happy Friday friends! I am back with another edition of The Friday Five where I share five things that have caught my eye for the week, are in my shopping cart or I am using in some new designs.
You can check out past The Friday Five's HERE and get even more ideas!
This week I am sharing some more fall favorites of mine – a beautifully simplistic fall home tour and some fall must haves that are worth buying. From the coziest vest ever to an eye shadow palette filled with the prettiest autumnal shades and more!
I hope you love this week's picks!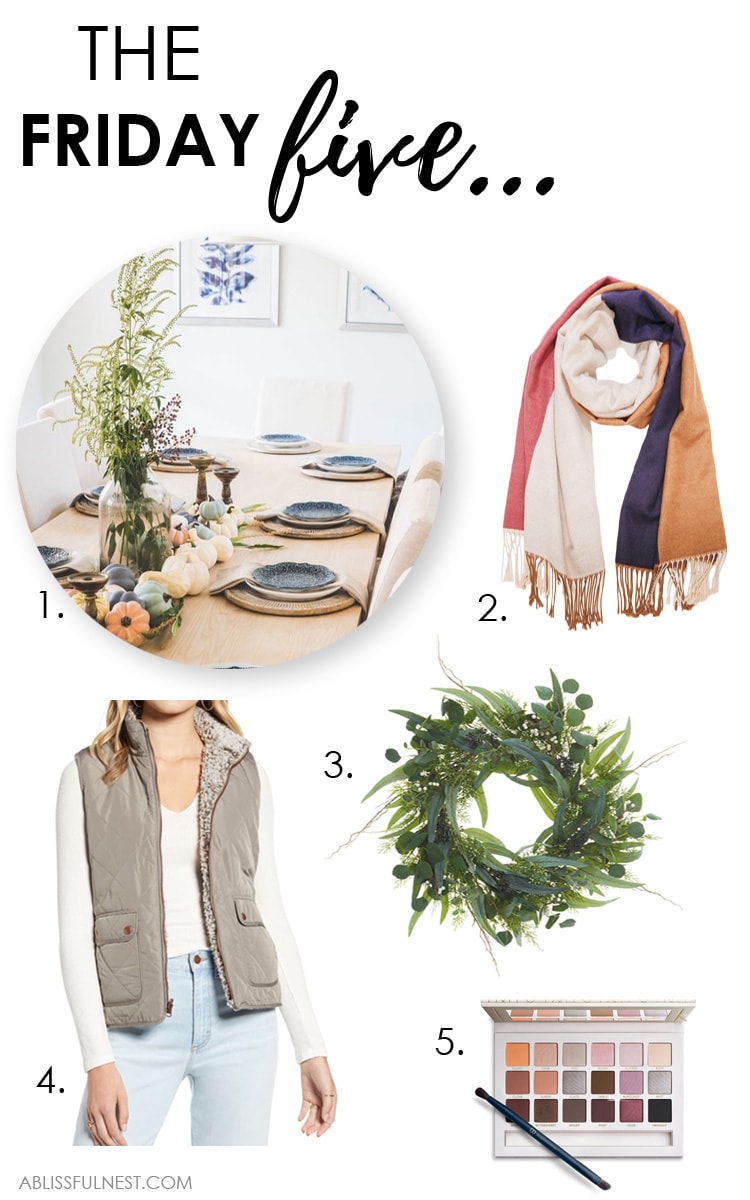 This post contains some affiliate links for your convenience. Click here to read my full disclosure policy.
1. This week I came across this incredibly stunning fall home tour by Shelby and Michelle over at Farmhouse Living. They shared the most beautiful yet simplistic decor for their farmhouse themed home and I am obsessed. They're in Texas too, so they know the pain of dealing with crazy temperatures in October but wanting fall so badly!
The fall colors and textures they added to their living room are so neutral but so, so beautiful. And I cannot get over the gorgeous kitchen and what they did to decorate the dining table for fall. The dinner plates and mixed colored pumpkins and gourds are such a perfect mix of color and really bring everything together. If you're needing any sort of inspiration for your fall decor or anything in your home in general, I highly recommend checking out their stunning projects. They do such incredible work! Check out their full fall home tour post HERE.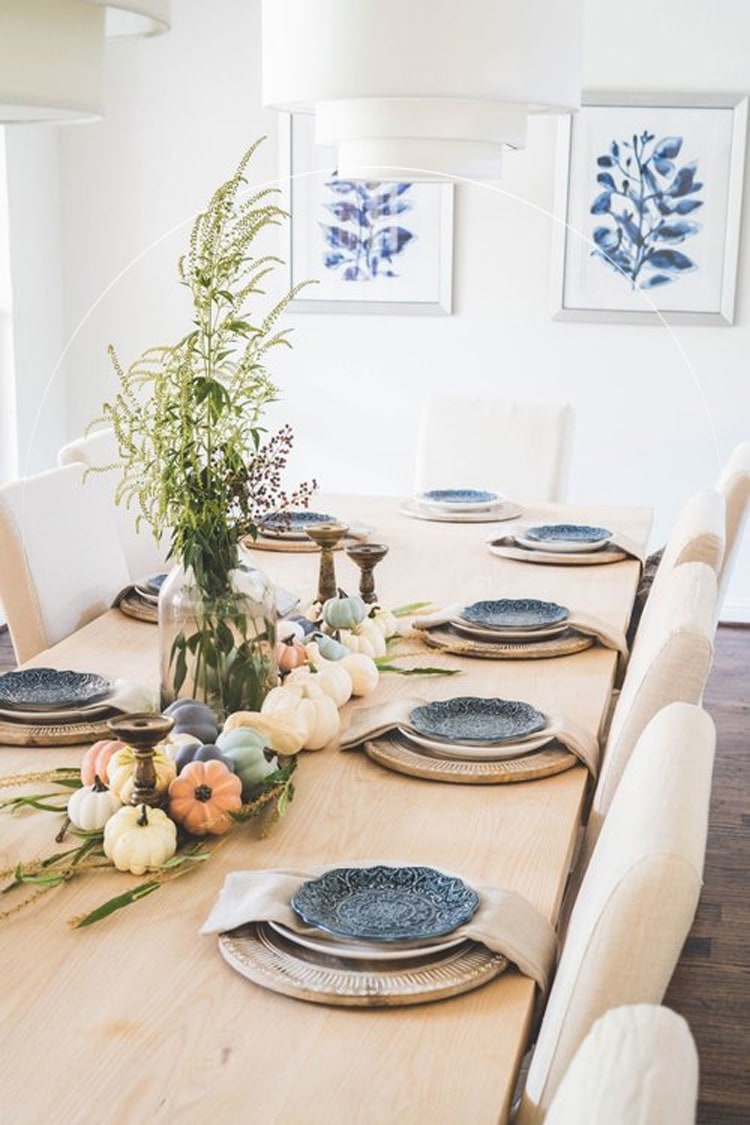 2. Who doesn't love a good, cozy scarf that is also REALLY beautiful? I can't get over how stunning these colors are together. I love any sort of fringe scarf, and also love that this is isn't too bulky and can be worn for fashion with a simple sweater and jeans or for warmth with your coat. The color blocking is so pretty and with how big it is, there's a ton of different ways you can wear it.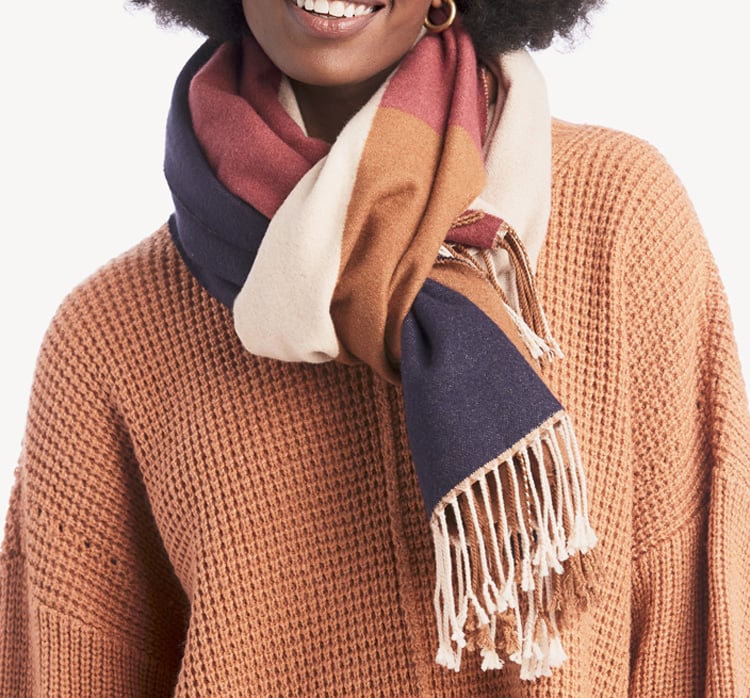 3. This wreath is under $100 and the greens are SO beautiful, especially for a faux wreath. I generally find myself being very picky with wreaths but I love how this one looks as-is, but also am picturing bigger things for it… It is made with eucalyptus, berries and pine sprays and while it's meant to be a winter wreath, I could picture it being so much more. It could be a wreath that you re-decorate each season – add pumpkins or faux flowers for fall, berries/pine-cones for the winter, spring flowers in the spring… You get the idea!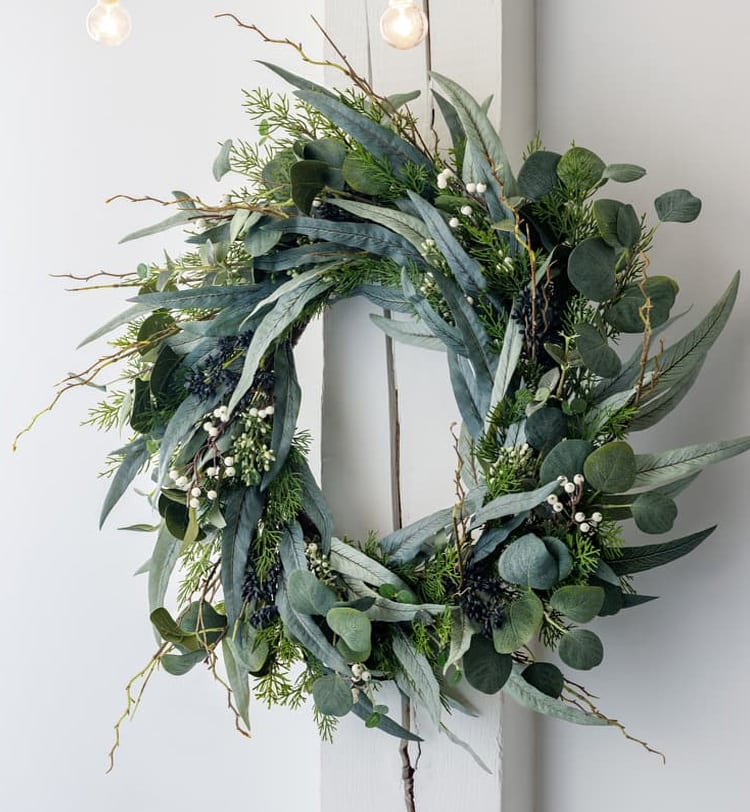 4. Okay, run and buy this vest ASAP. It is hands down the softest, cutest outerwear piece I've seen in a long time! It comes in three other colors and is lined in fleece. SO cozy. And as if it couldn't get any better, it's reversible! I love this gray color because it matches everything and goes with nearly every outfit. Also loving the "roasted pecan" color it comes in, it's so different than anything I own or have seen. It's a perfect piece especially if you live somewhere like Texas like me, it isn't too often we get to wear all of the cutest and warmest coats we see but I could always use a vest like this! It is $68 and definitely a must-have fall/winter staple.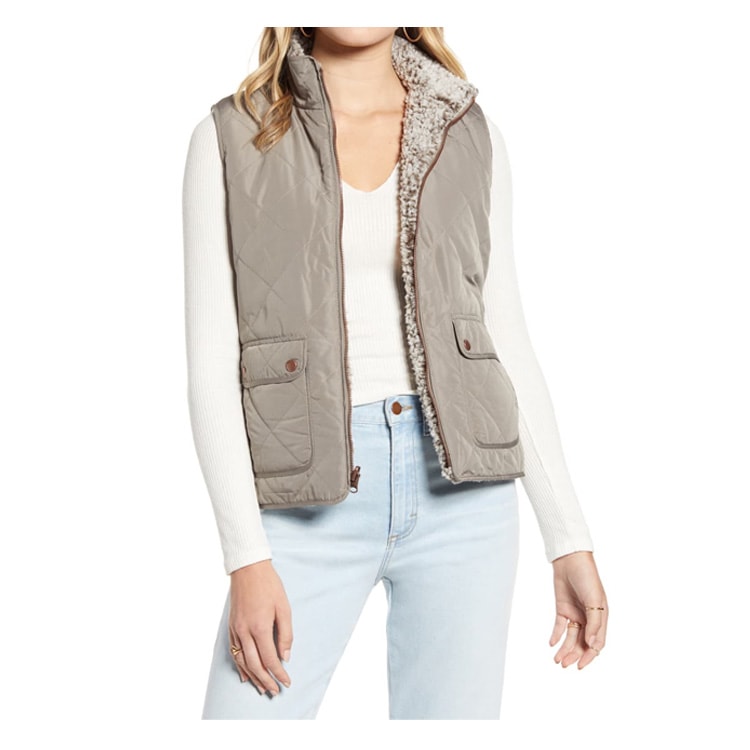 WUBBY REVERSIBLE FLEECE LINED QUILTED VEST
5. Have you ever seen such a beautiful eye shadow palette before?! I cannot get over how stunning every single one of the shades is in this palette. They're a mix of warm and cool shades that all can be mix and matched. It's great for everyday use whether you're just running errands or need something fancier for an event! These colors are especially great for fall and will stay put all day long. The best part is they're made from cocoa seed butter, so you can imagine how incredibly well they apply. It'd also be a really perfect gift idea if you're starting to think ahead to the holidays!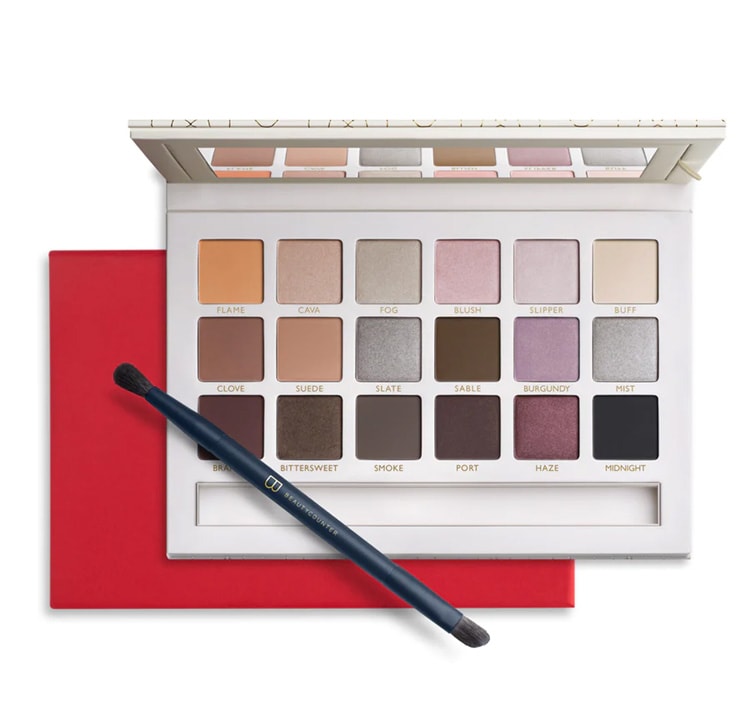 NECESSARY NEUTRALS EYE SHADOW PALETTE
I hope you loved this week's picks and have a great Friday!