Happy Friday friends! I am back with another edition of The Friday Five where I share five things that have caught my eye for the week, are in my shopping cart or I am using in some new designs.
You can check out past The Friday Five's HERE and get even more ideas!
This week I am sharing lots of fun finds for Thanksgiving and the month of November, including a must-have sweater under $30, the finishing touches you need for your tablescape this season and even a glimpse of the holidays with the coziest, most beautiful Christmas porch.
I hope you love this week's picks!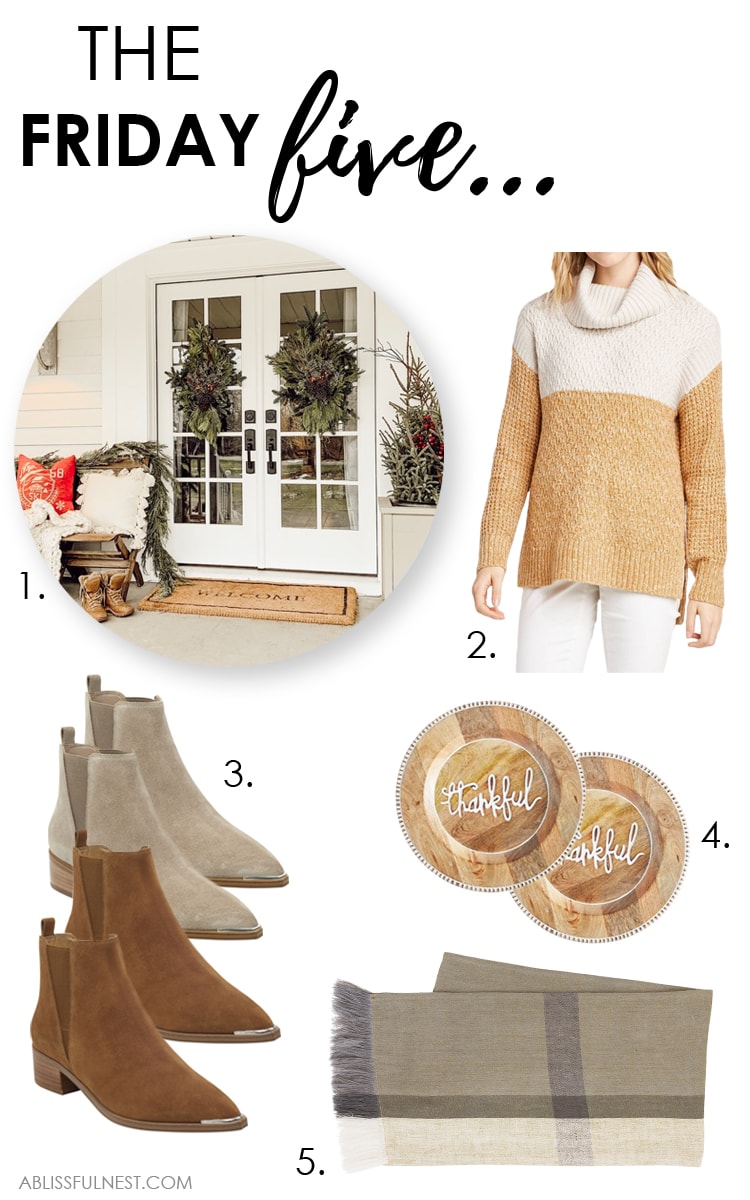 This post contains some affiliate links for your convenience. Click here to read my full disclosure policy.
1. I quickly fell in LOVE with this stunning farmhouse styled holiday front porch. It is seriously gorgeous! Liz Marie from Liz Marie Blog shared this stunning front porch and I'm obsessed with how large of a space she has on her porch. The door wreaths are beautiful and the cozy pillows and blanket she has placed on the bench complete the look.
Decorating outdoors for the holidays is definitely more difficult than putting together your indoor holiday setup because of the weather depending on where you live, but this holiday porch setup goes to show that a little bit goes a long way! Also, look at how beautiful her doors are! I love everything about it. You can check out the full post here. Be sure to check out more of her holiday posts, she is so talented.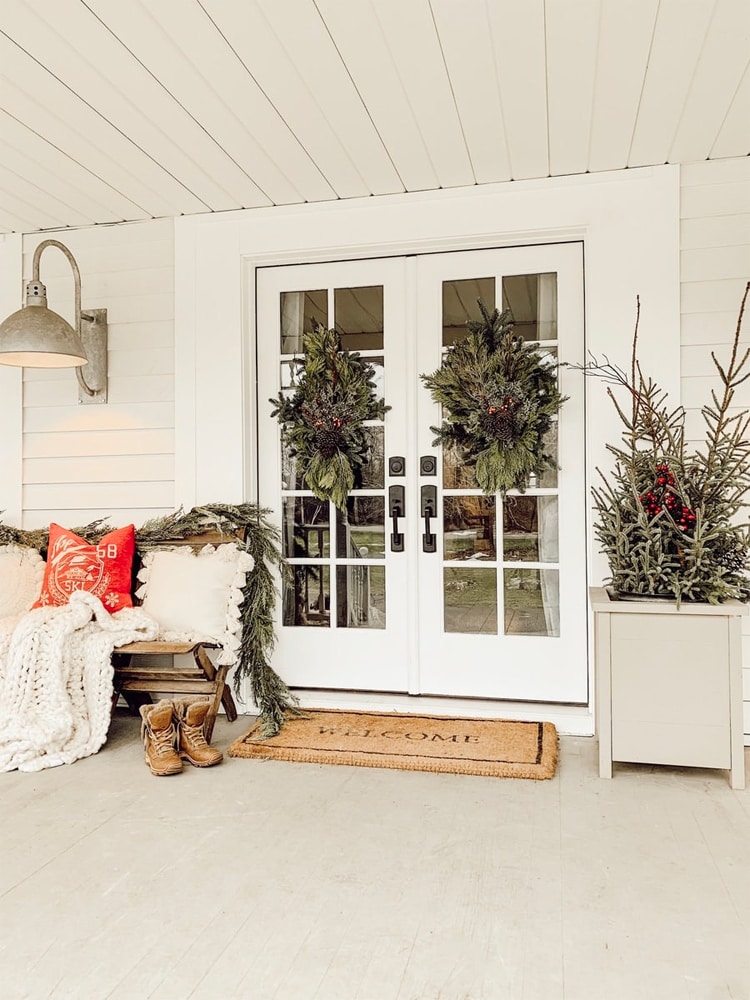 2. I added this color-block tunic sweater to my cart the moment I saw it! Isn't it so pretty? It's so different and I love the color combo. It is under $30 and would look so cute with white jeans or denim jeans and you could dress it up with a pair of booties or even heels. It's also long enough to wear with leggings if you prefer. It's a great option for Thanksgiving if you keep it casual that day! Shop this color-block sweater before it sells out here.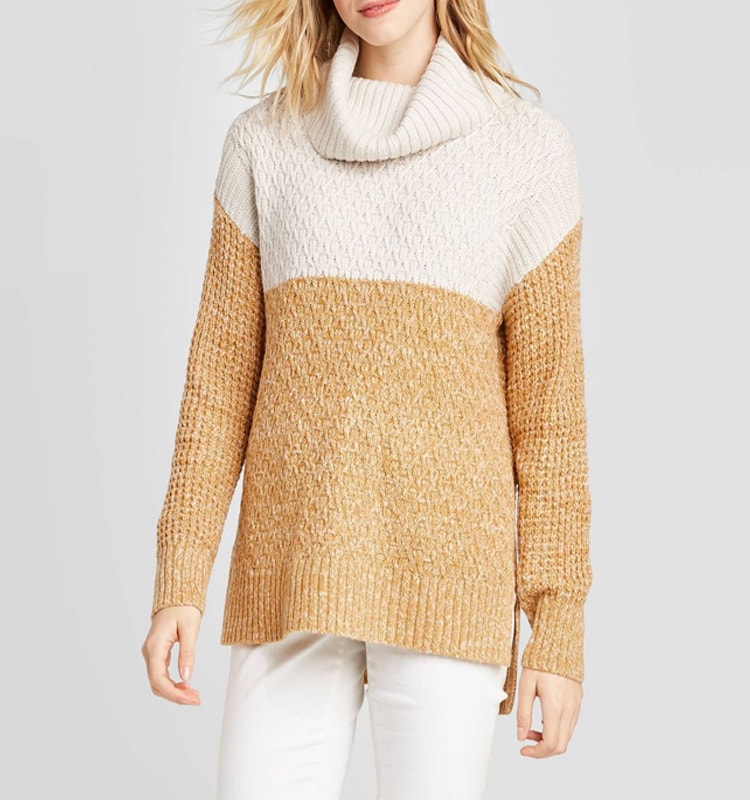 3. These suede pointy-toe booties are among the endless booties I've found for fall that I just love so much! Although these are a bit different, they're pointy-toed but have a modern touch to them in the squared off edge. It's something so different and makes them stand out from other pairs I've been eyeing. They come in a bunch of colors but these two shades of suede are the ones I'm trying to choose between. It looks as if they run pretty true to size and they are a classic that you'll have and wear for years! Shop these suede booties here.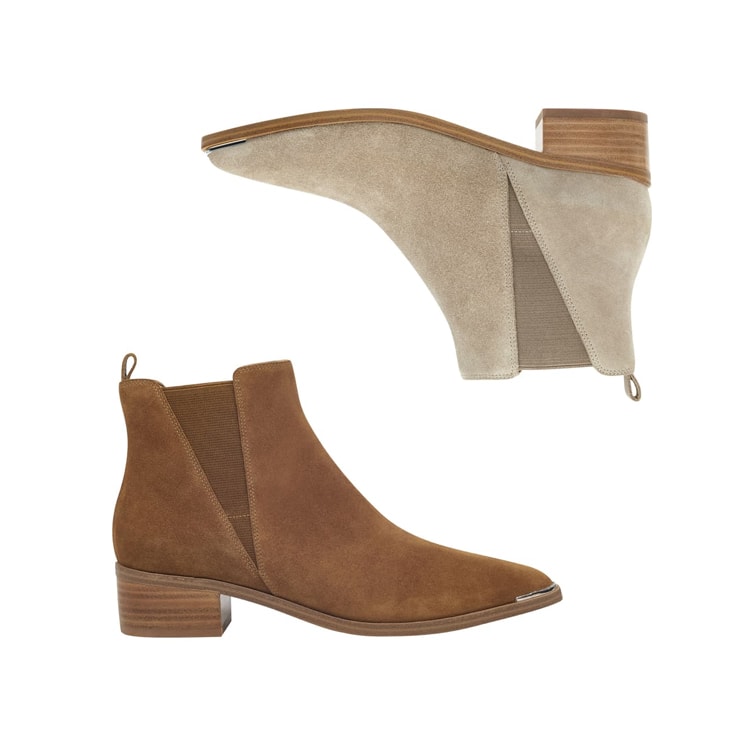 4. How fun are these 'Thankful' Charger Plates? I think they are the perfect addition to your table if you're hosting Thanksgiving this year! They look really pretty under dinner plates and they're on sale right now. They add texture and something different to your tablescape and since you can only see the 'Thankful' script without a plate over them, you could technically use these year-round. A simple way to re-use decor for more than just one season! And while we're talking fall/Thanksgiving tables, here is my harvest tablescape this year if you're needing some inspiration this season. Shop these charger plates while the sale lasts here.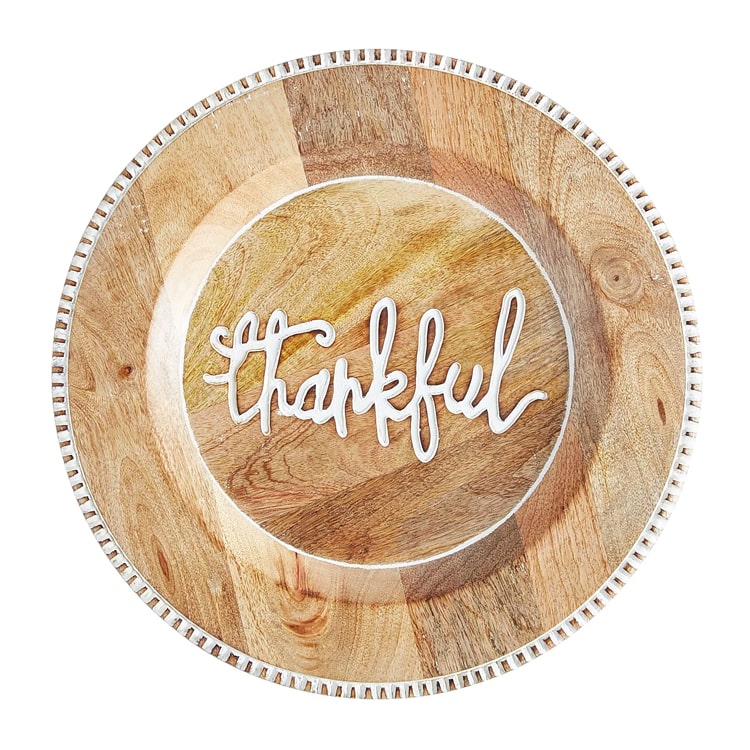 5. Okay, the colors of this block-striped linen table runner are my absolute favorite! I love hues of blue and green for fall and a patterned table runner like this adds so much to your table during this time of year. It's still pretty neutral, and can easily be matched with just about any style you choose for your tablescape. So stunning and something you'll have to use for years each fall season! Shop this beautiful plaid-like table runner here.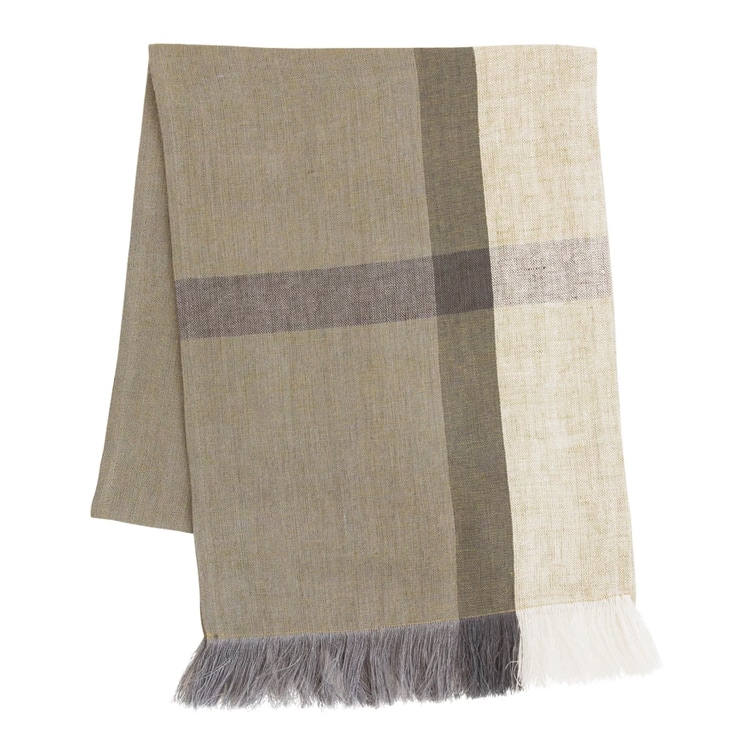 BLOCK-STRIPED LINEN TABLE RUNNER
I hope you loved this week's fun picks and have a great Friday!