Happy Friday friends! I am back with another edition of The Friday Five where I share five things that have caught my eye for the week, are in my shopping cart or I am using in some new designs.
You can check out past The Friday Five's HERE and get even more ideas!
This week I am sharing so many great holiday finds! From the most perfect holiday dress to wear to all of your holiday parties, to a beautiful, shimmering Christmas tablescape and some fun (and different!) decor pieces to add to your Christmas set-up, you are going to love these fun finds.
I hope you love this week's picks!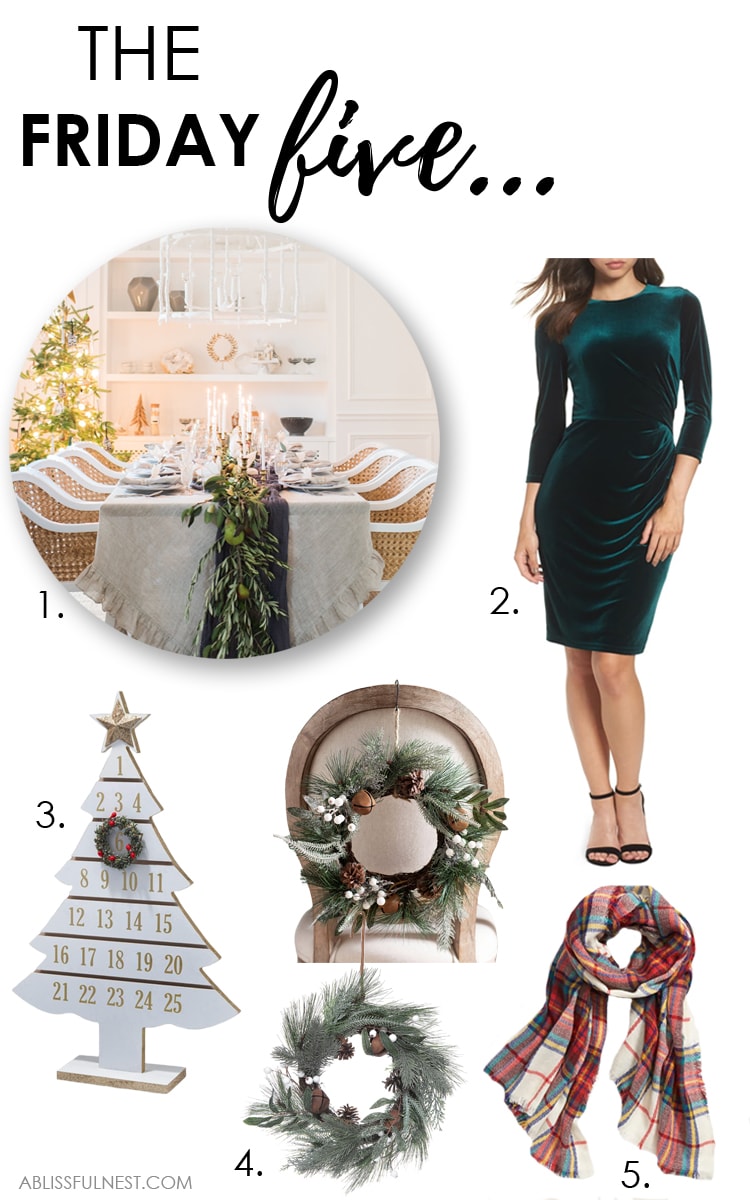 This post contains some affiliate links for your convenience. Click here to read my full disclosure policy.
1. How stunning is this Christmas tablescape? It's traditional and rich in deeper colors and I love everything about it. The centerpiece is so pretty – the greenery and candles are such a beautiful mix! Monika from Monika Hibbs always does the most beautiful work, so it's no surprise that she put together another simply stunning tablescape! Be sure to check out her post here, there's also a really beautifully set-up bar cart and the most stunning mantle decor included.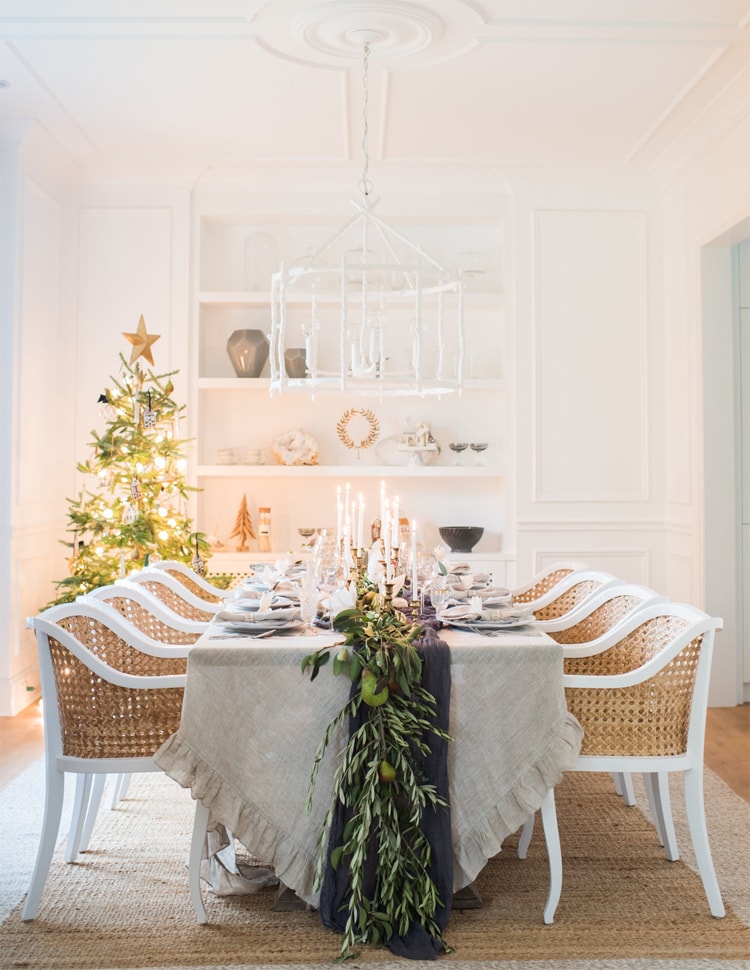 CHRISTMAS STYLE SPREAD & TABLESCAPE
2. If you are going to any holiday parties this season, this velvet sheath cocktail dress is a perfect option if you're looking for what to wear! it's the most beautiful color green and the style is one that's flattering for every body type. It's the perfect length and would look beautiful with black or gold heels! You can shop this velvet cocktail dress that you'll want to wear to every holiday party you attend this season here.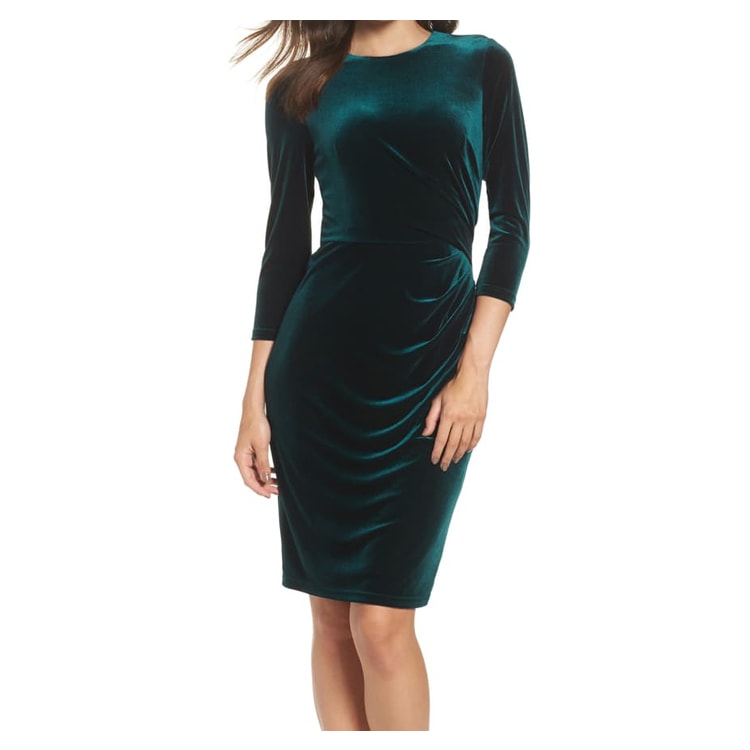 3. You will not believe it, but this beautiful, wooden Advent calendar is only $20! It's a beautiful white washed wood and has a mini wreath to keep track of the countdown. I think this is such a cute piece and it has that farmhouse/rustic feel but would look so beautiful with any styled Christmas decor. Get this White Wash Christmas Tree Advent calendar here.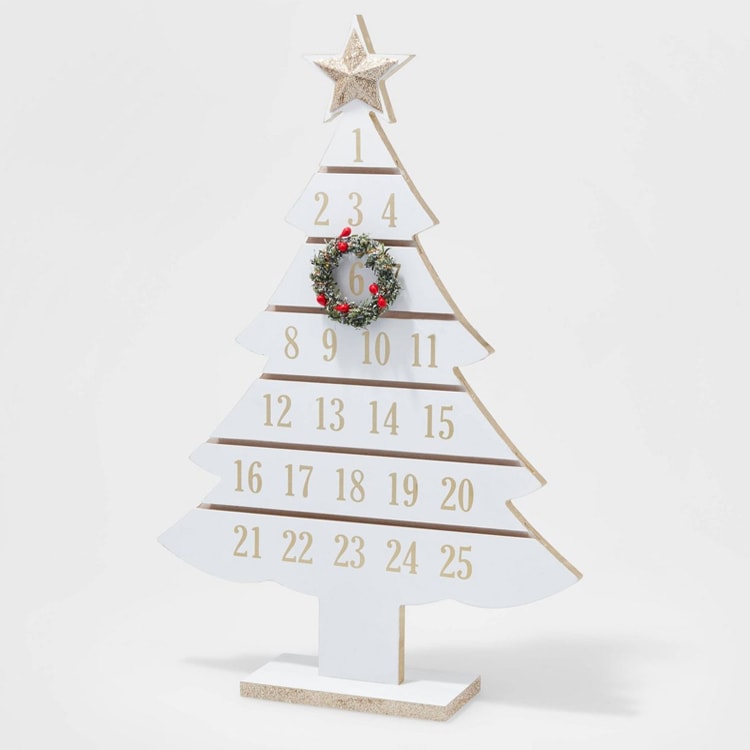 WHITE WASH WOODEN CHRISTMAS TREE ADVENT CALENDAR
4. How cute are these mini wreaths? I love them! They're the perfect size to put in a bedroom, use as a centerpiece, or my favorite idea, on the backs of your dining chairs! They come with a hook on them so they're easy to hang and have flocked branches, bell embellishments and berries to dress them up. They're SO affordable and a fun little touch to your holiday decor! You can shop these mini wreaths here.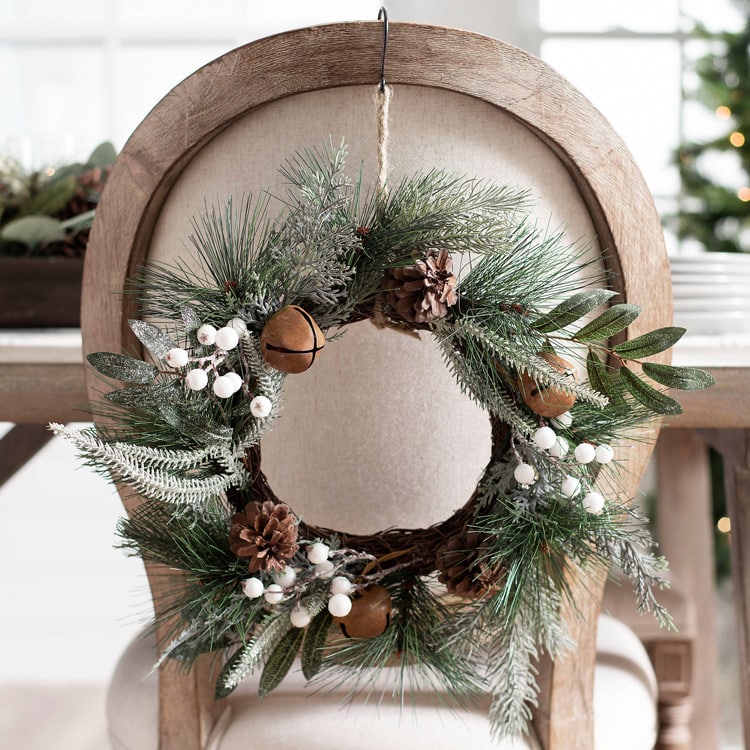 MINI WREATH WITH BELLS AND BERRIES
5. Okay, you guys, this adorable and super cozy scarf is on sale for $12! It comes in SO many color combos and patterns and is perfect for bearing the elements. It's also a really great gift idea – for a friend, sister, mom, you name it. I love this holiday color combo but there's so many I'm also loving, I may need to stock up while it's only $12! Shop this patterned flannel scarf here.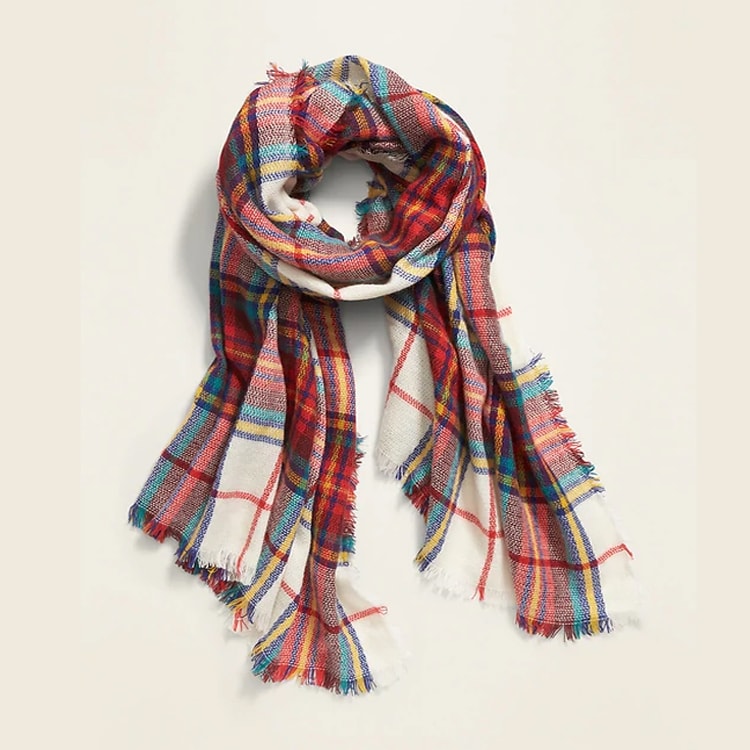 I hope you loved this week's fun picks and have a great Friday!