Happy Friday friends! I am back with another edition of The Friday Five where I share five things that have caught my eye for the week, are in my shopping cart or I am using in some new designs.
You can check out past The Friday Five's HERE and get even more ideas!
This week I am sharing lots of great finds for the holidays! Including a must-have for holiday entertaining, the most stunning holiday shoes, a gorgeous holiday home tour and so much more.
I hope you love this week's picks!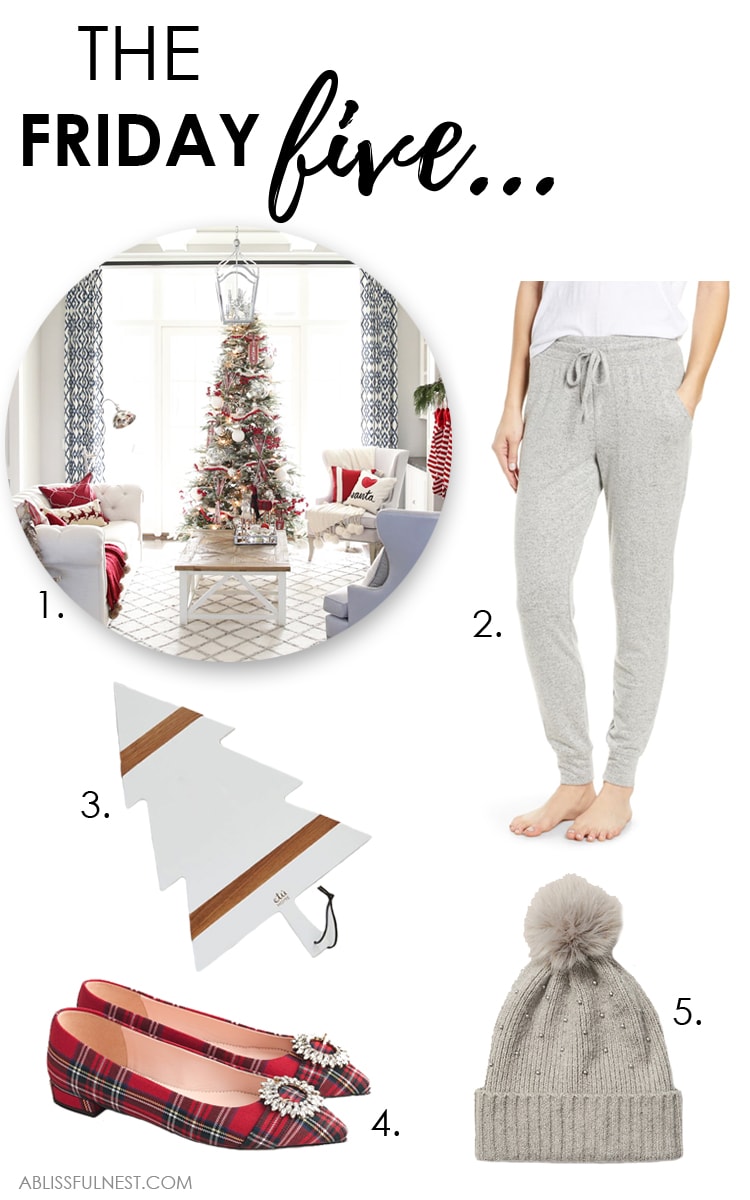 This post contains some affiliate links for your convenience. Click here to read my full disclosure policy.
1. Erin from Sunny Side Up has one of the most elegant, traditional Christmas Home Tours I've ever seen. I love all of the classic colors with the modern touch and how festive her home is! Everything is so cozy and her pillow pairings in the living room are SO beautiful together. Be sure to check out her full home tour here, and don't forget to check out how gorgeous her mantel was!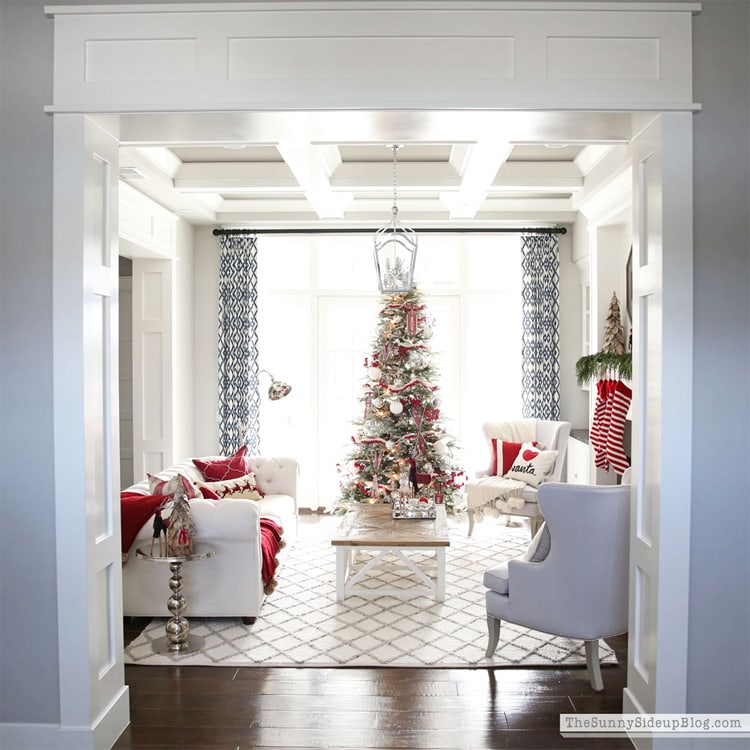 LIVING ROOM CHRISTMAS HOME TOUR
2. If you are looking for a great gift under $50 for someone on your shopping list or just need some new, cozy and cute lounge clothes, you NEED to buy these jogger pants. They come in a ton of different colors and patterns and are soo cozy! They're the perfect fit and are one of those gifts you can give that anyone would just love. I'm loving the navy color too – the material is so silky soft. You can shop these cozy jogger pants here.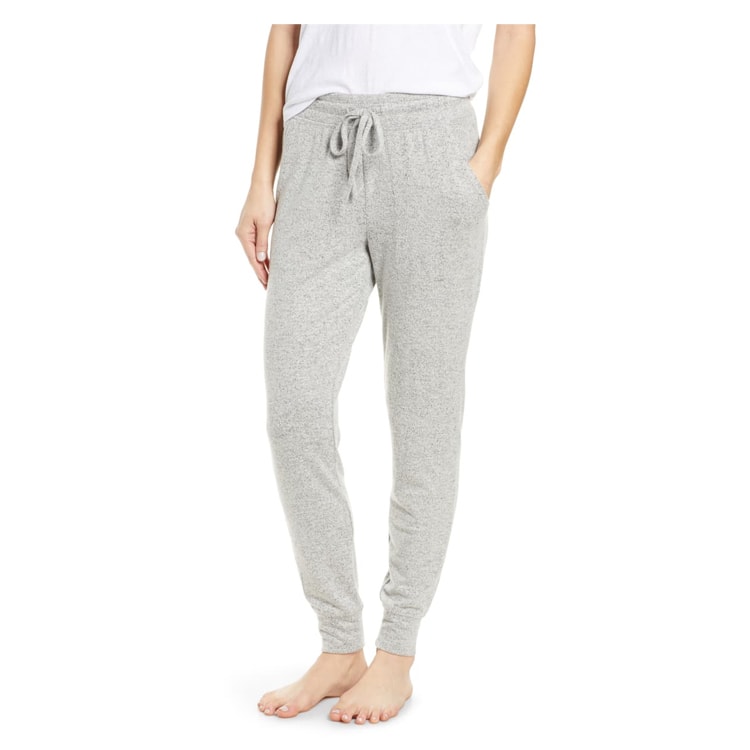 3. This wood and marble Christmas tree shaped cheeseboard is AMAZING. I love it! It's so different and so beautiful. If you are hosting this holiday season, get this cheese board and serve appetizers on it or make your own charcuterie board – how fun!? You can buy this cheeseboard here.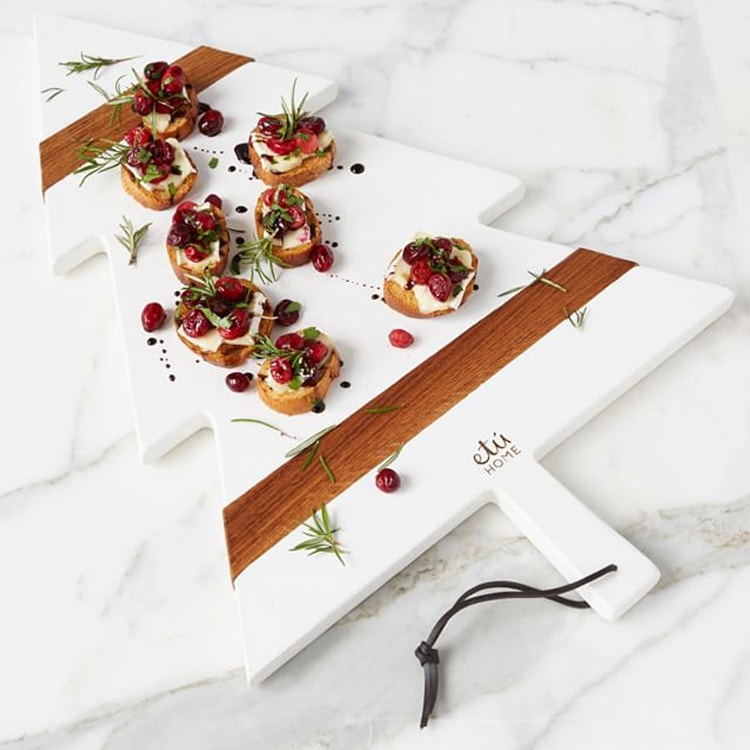 CHRISTMAS TREE SHAPED CHEESE BOARD
4. I found these insanely gorgeous plaid tartan flats that I think would be so perfect for the holiday season! With a cute dress or skirt to a holiday party or even with jeans and an everyday look. They are so beautiful and the crystal detailing makes them even more versatile and fun to wear! You can shop these gorgeous tartan flats here.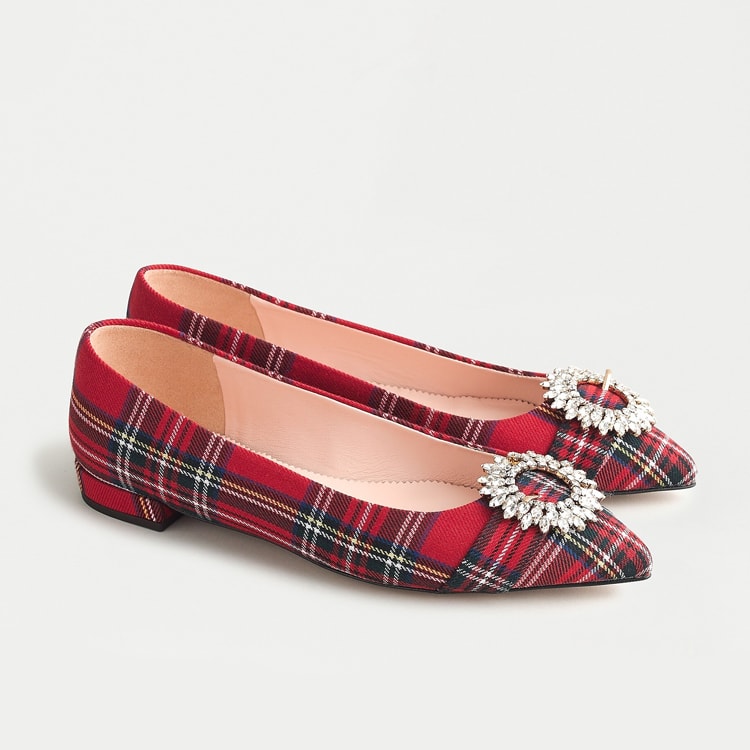 5. This pearl-embellished beanie is the cutest way to stay warm this winter! It's so beautiful and different than your typical beanie. This is another great gift idea and it's neutral enough that it matches pretty much every look and winter coat color! Shop this cute pearlized faux fur pom pom beanie here.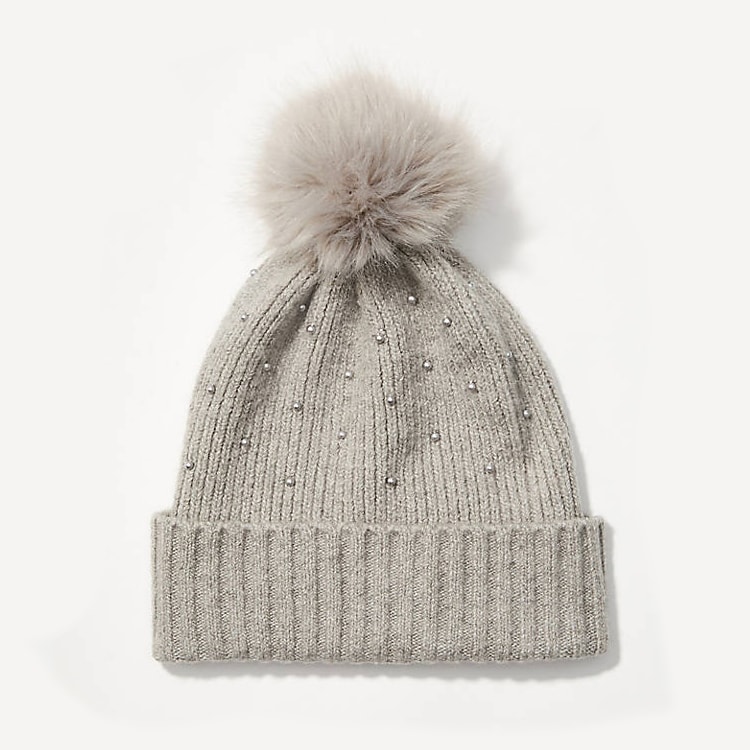 PEARLIZED FAUX FUR POM POM BEANIE
I hope you loved this week's fun picks and have a great Friday!