Happy Friday friends! I am back with another edition of The Friday Five where I share five things that have caught my eye for the week, are in my shopping cart or I am using in some new designs.
You can check out past The Friday Five's HERE and get even more ideas!
This week I am sharing a pair of versatile heels you'll wear endlessly, the most beautiful holiday living room, some last minute decor must-haves and more!
I hope you love this week's picks!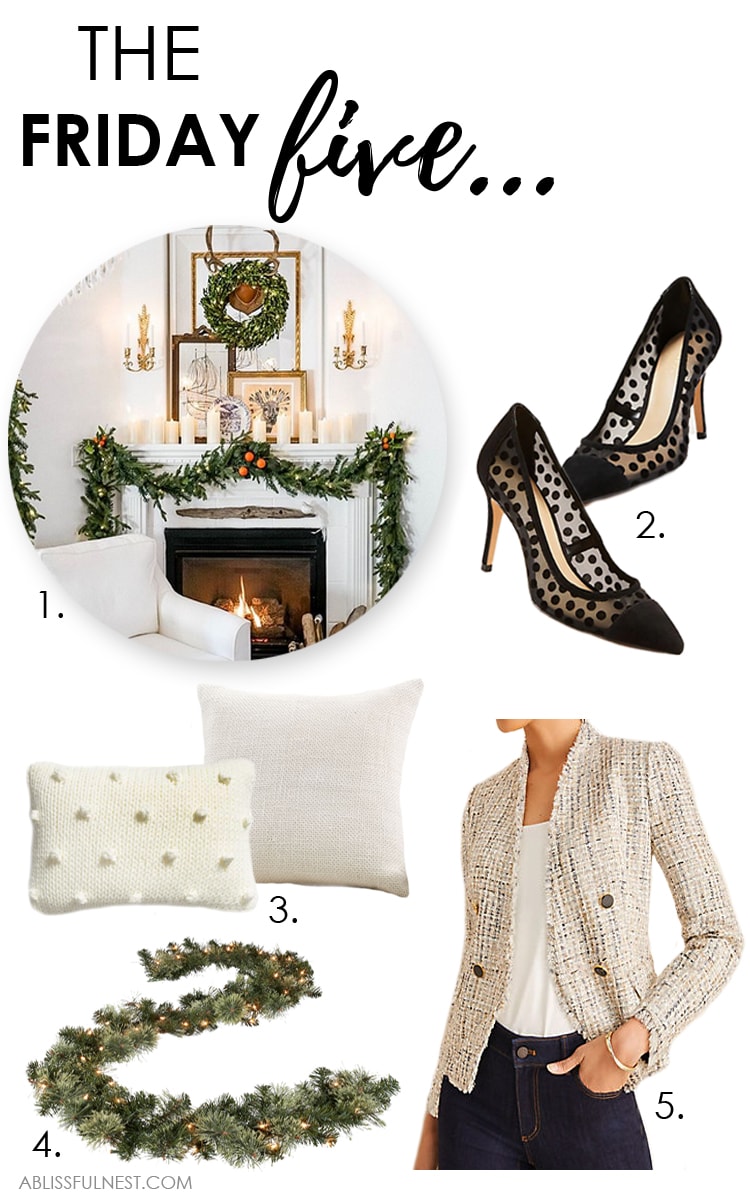 This post contains some affiliate links for your convenience. Click here to read my full disclosure policy.
1. I absolutely love how bright and festive this whimsy holiday living room by Nichol Naranjo is, with the touches of greens and garland throughout. It's such a stunning space and Nichol did such an incredible job with the decor! Such beautiful inspiration on her feed.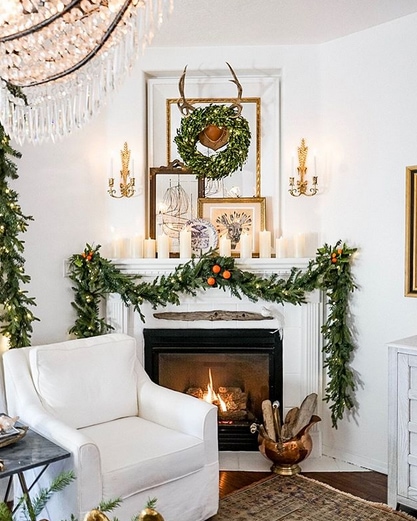 2. How pretty are these black dotted heels? I love them! I think they'd be so great for all things holiday. Parties, events, church, with any Christmas outfit… And you can also wear them beyond the holiday season too. Such a fun take on a pair of classic black heels. You can shop these dotted suede heels here.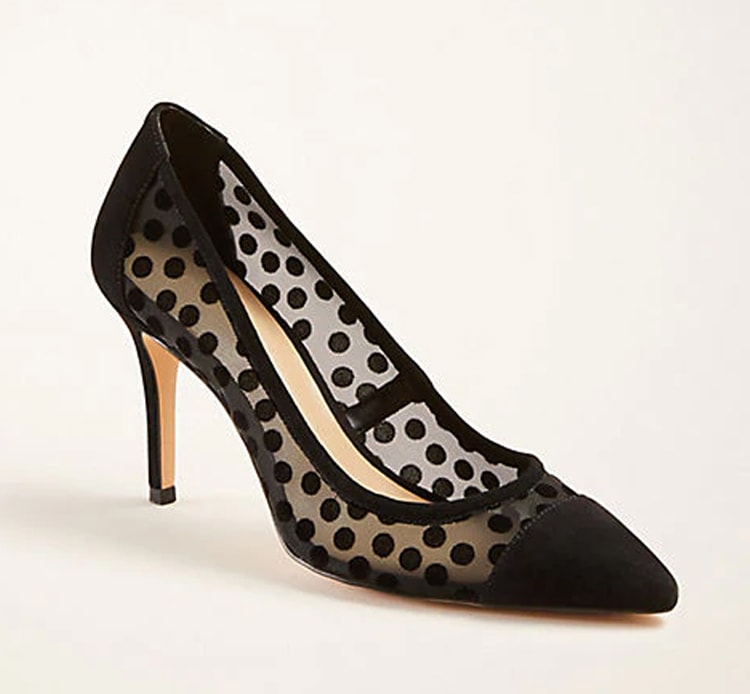 3. This pillow combo is my current favorite! I love how classic it is, and it's subtle but matches my living room decor and Christmas tree so well. Chunky layers and neutral colors are the easiest way to add to your space without over-doing it! You can shop the bobble knit accent pillow here and the textured linen pillow here.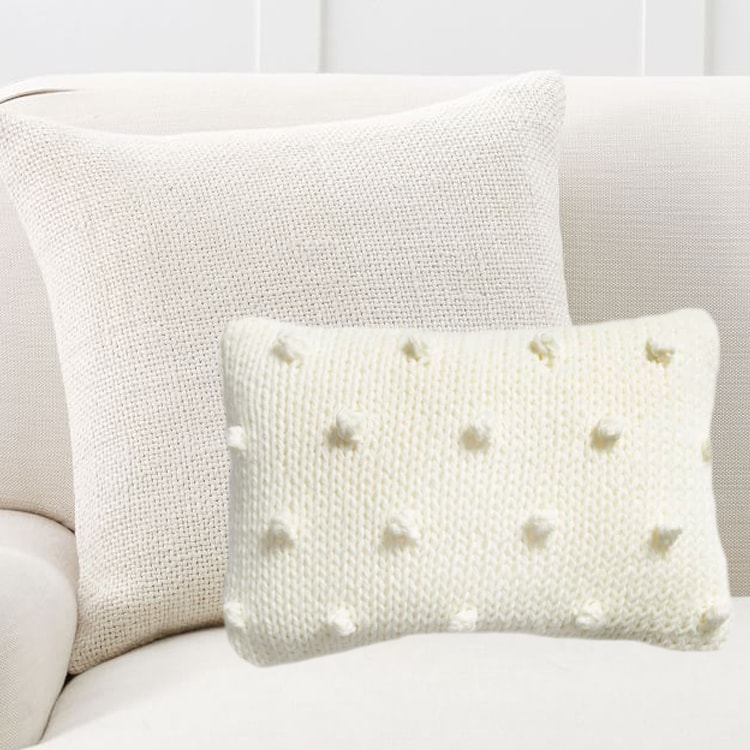 BOBBLE KNIT ACCENT PILLOW & TEXTURED LINEN PILLOW
4. I LOVE this garland so much. It is so inexpensive and so realistic looking! It comes pre-lit and just glows. I can't believe it's still available with how great the quality is! If you are still looking to get your hands on some last-minute decor, this is a perfect option. Shop this beautiful pre-lit garland here.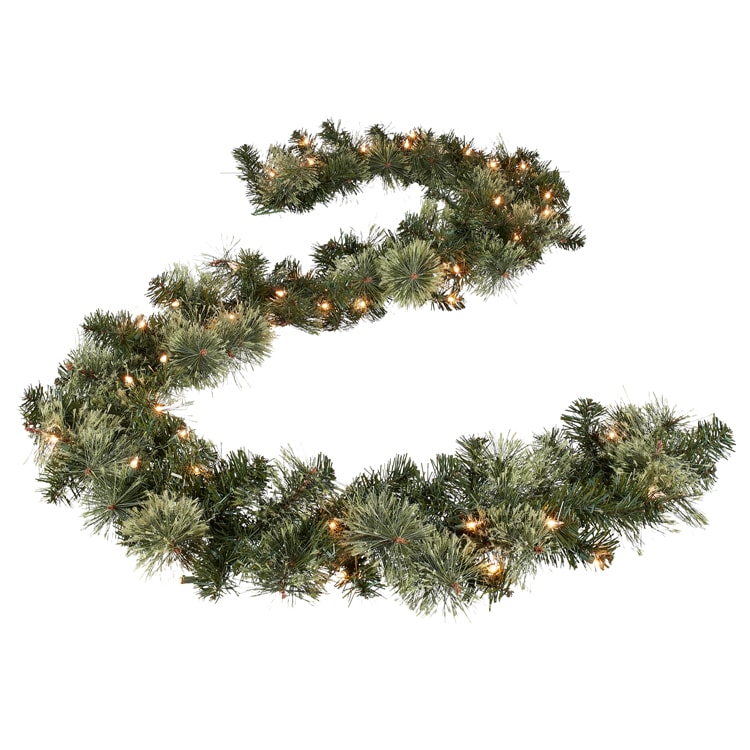 5. How stunning is this tweed blazer? I love that it has subtle colors in it – makes it so versatile! You can wear this with jeans, a cute tee, jeans, and heels or even with a skirt or over a dress. Endless possibilities and a really classic piece. It's 50% off right now, so get yourself one here while the sale lasts!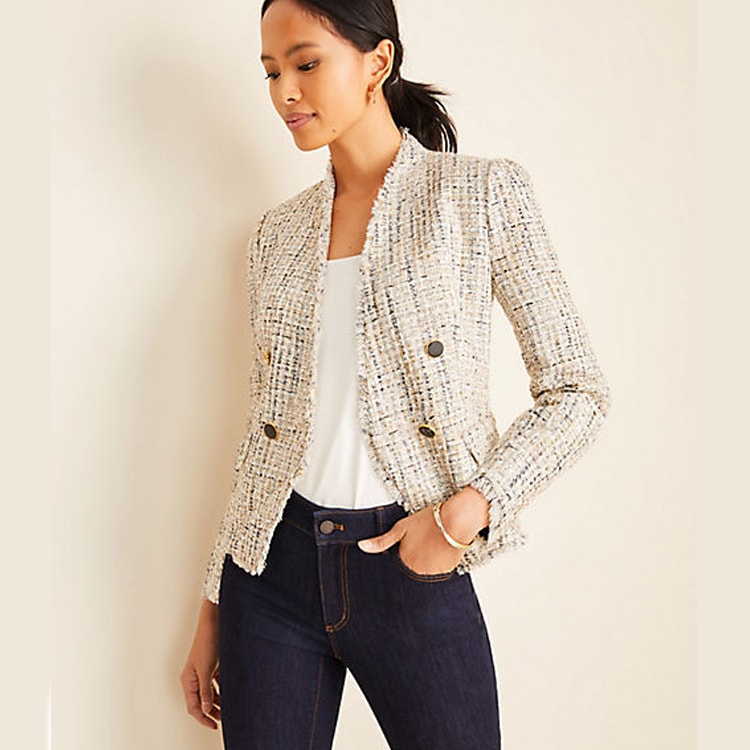 I hope you loved this week's fun picks and have a great Friday!