Happy Friday friends! I am back with another edition of The Friday Five where I share five things that have caught my eye for the week, are in my shopping cart or I am using in some new designs.
You can check out past The Friday Five's HERE and get even more ideas!
This week I am sharing some beautiful bedroom inspiration for little girls, a couple of great sale finds and some new things you need to snag for the New Year!
I hope you love this week's picks!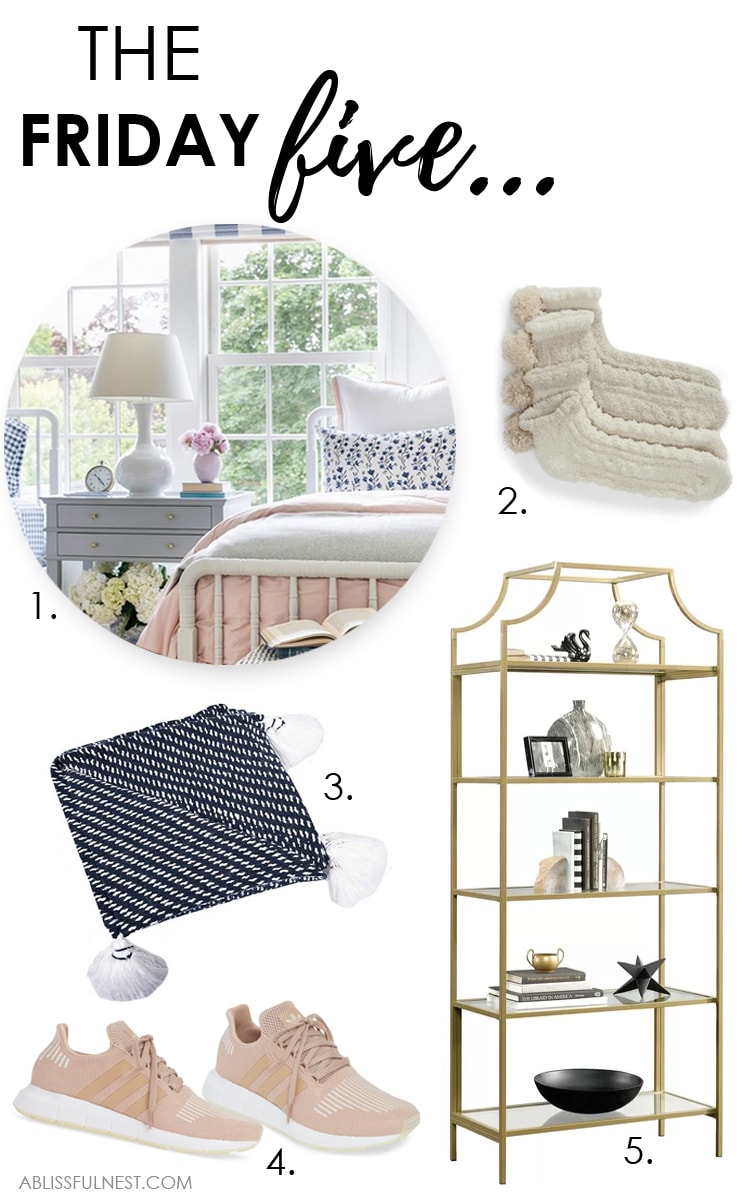 This post contains some affiliate links for your convenience. Click here to read my full disclosure policy.
1. How pretty is this girls' bedroom setup? It is SO airy, bright and the best inspiration if you have a little girl whose room you're looking to refreshen up. It gives me all of these spring vibes and while I know we are just at the beginning of the winter season, it's never too early to plan and to get some inspo for future projects! You can see more of Bria's beautiful room projects here.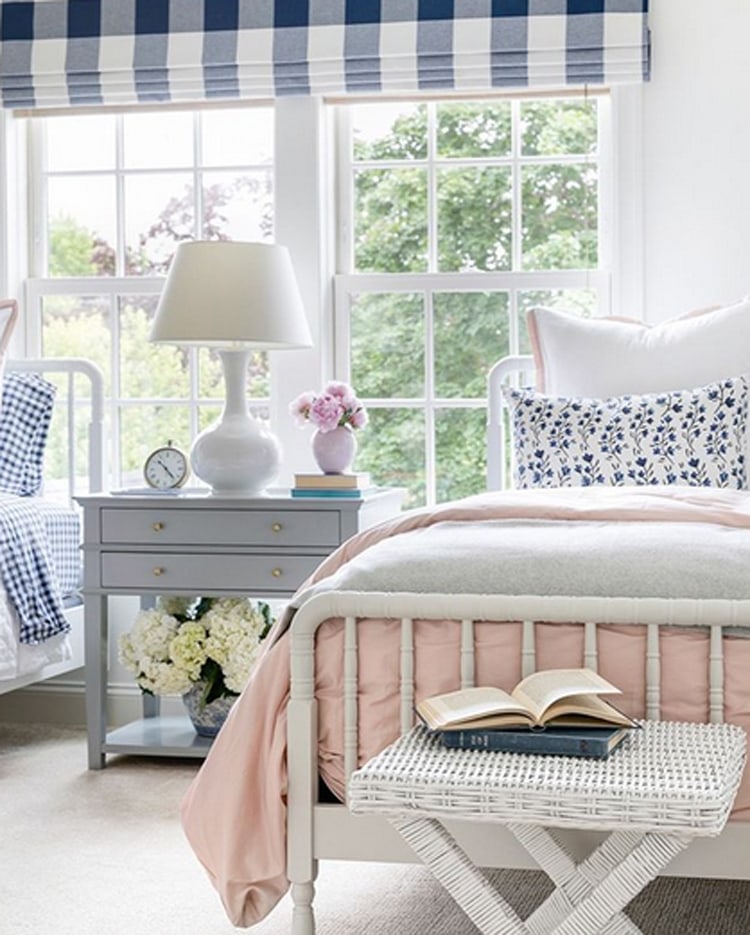 2. You aren't going to believe it, but these super cozy (and extremely cute!) socks are on sale for under $10! They come in a 2-pack and are the best for lounging and sleeping in. Love them for a cold day! You need them – shop them before they sell out here.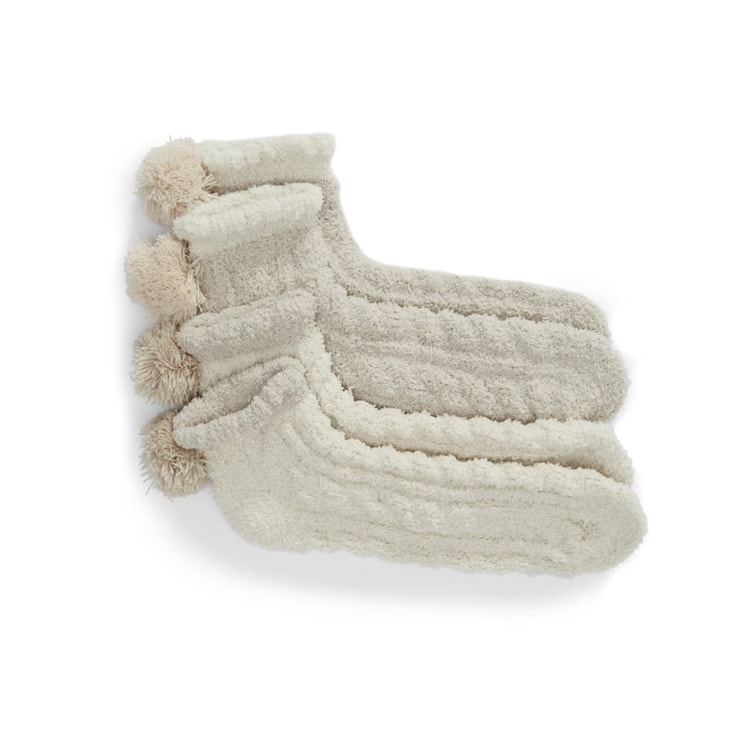 3. This tassel throw blanket is a MUST for my living room! Once we clean up all of the holiday decor, I love adding a few new pieces in for a fun way to refresh my living room. This would look beautiful draped over your couch or an armchair, or even on your bed or a guest bed. It's on sale right now for $19! Shop this beautiful throw blanket here.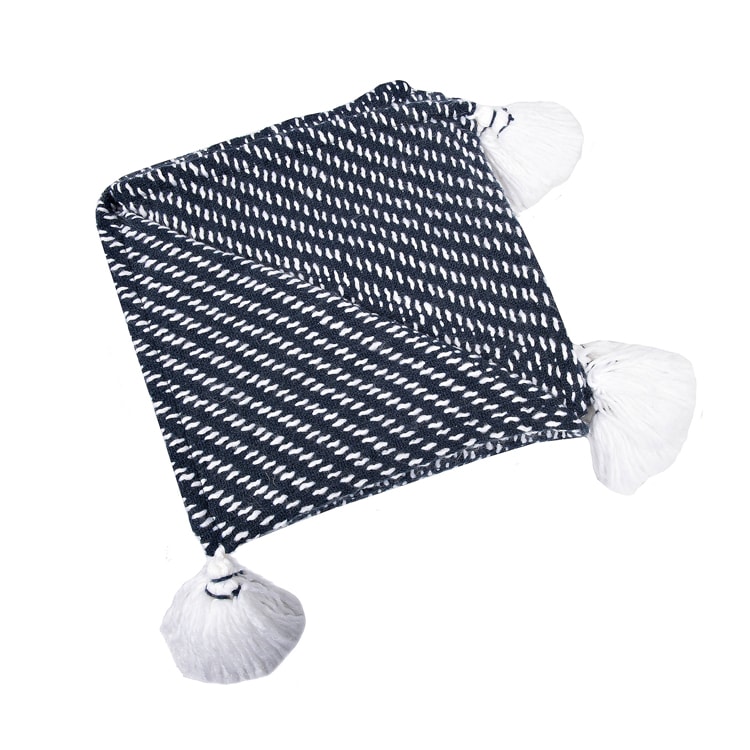 4. These adidas running sneakers are incredibly comfortable and I just LOVE this color. If you are looking for a new pair of workout sneakers that are also great for just wearing daily, running errands in and that are super cute, these are it! You will love these and they wear so well. Shop these amazing sneakers and all of the other colors they come in here.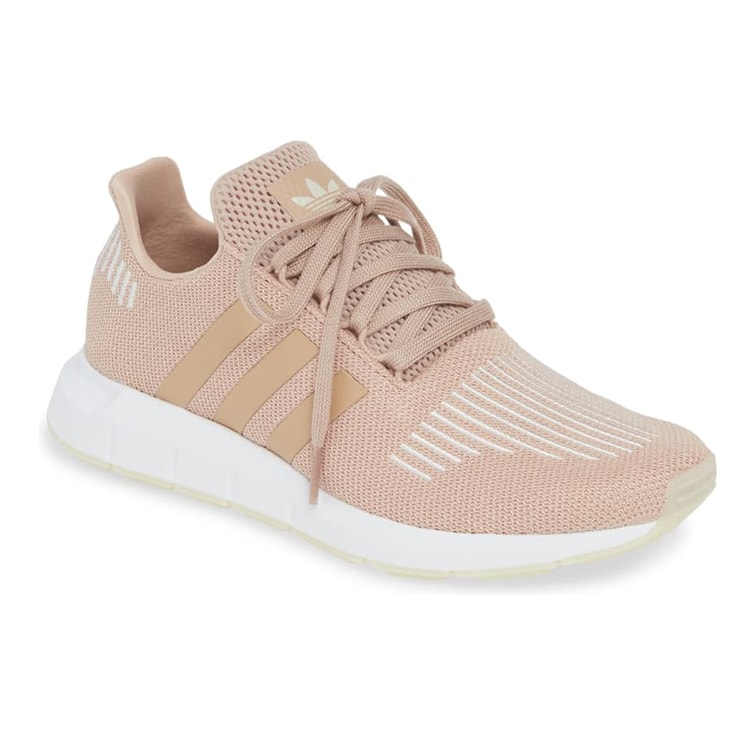 5. How amazing is this gold bookcase? It's such a great statement piece for any room in your home and it is on SALE right now! It's a really perfect color gold too- You know those shades of gold that some furniture comes in that looks extremely tacky? This is NOT that! Shop this gorgeous piece while the sale lasts here.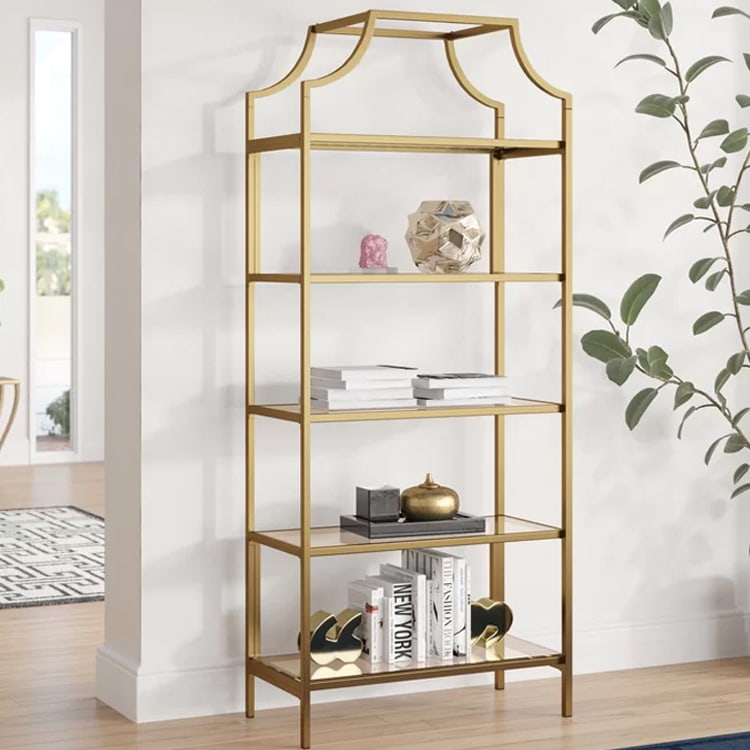 I hope you loved this week's fun picks and have a great Friday!