Happy Friday friends! I am back with another edition of The Friday Five where I share five things that have caught my eye for the week, are in my shopping cart or I am using in some new designs.
You can check out past The Friday Five's HERE and get even more ideas!
This week I am sharing a stunning living space that'll give your home a much-needed refresh, and some fun finds to update your closet and home!
I hope you love this week's picks!
This post contains some affiliate links for your convenience. Click here to read my full disclosure policy.
1. I love every single thing about this gorgeous living space from Farmhouse Living! It's very neutral with touches of gold and I just love the greenery that Shelby and Michelle included. It's such a bright room and they made it so cozy and inviting with all of the decor they included. I'm a sucker for adding in plants and florals – real or fake! They just add so much. This is such a gorgeous living room really for year-round, but especially so for this in-between time that is January. You can see this entire living space here.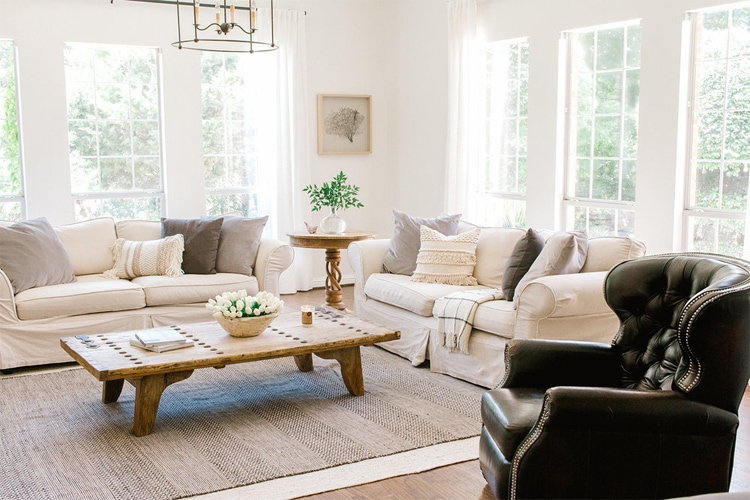 COASTAL FARMHOUSE LIVING SPACE
2. These leggings are some of the best, well under $50 leggings that you'll find anywhere. They're great for working out in and equally as great for running errands in! They come in a TON of colors and are so practical. You'll love these! Shop these leggings while they're on sale here.
3. Like I mentioned above, I love a good faux plant! I was out shopping the other day and came across a bunch of these new faux planters and love the height, their pots and how perfect they are for any space in your home. This one is under $30 and for the price, it's very realistic looking. It's a perfect way to spruce up your living room – especially if you're re-arranging your furniture post-holidays and looking for something new to add. We're all in that place! Shop this faux plant here.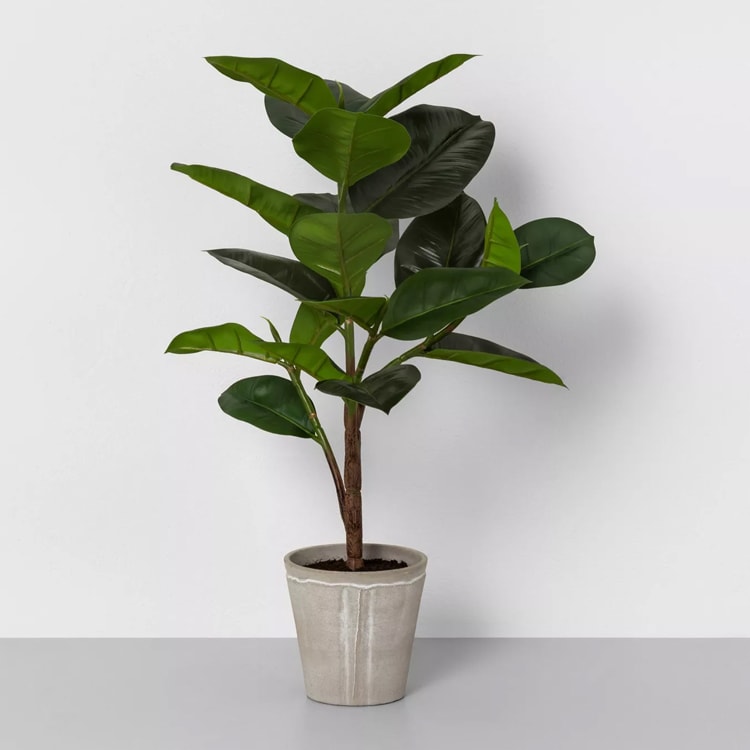 4. This gold coin necklace is a perfect layering piece. It's so dainty and pretty! It's one of those necklaces you'll end up wearing more than you ever expected because it's simple but can go with pretty much everything. Shop this pretty gold coin necklace here.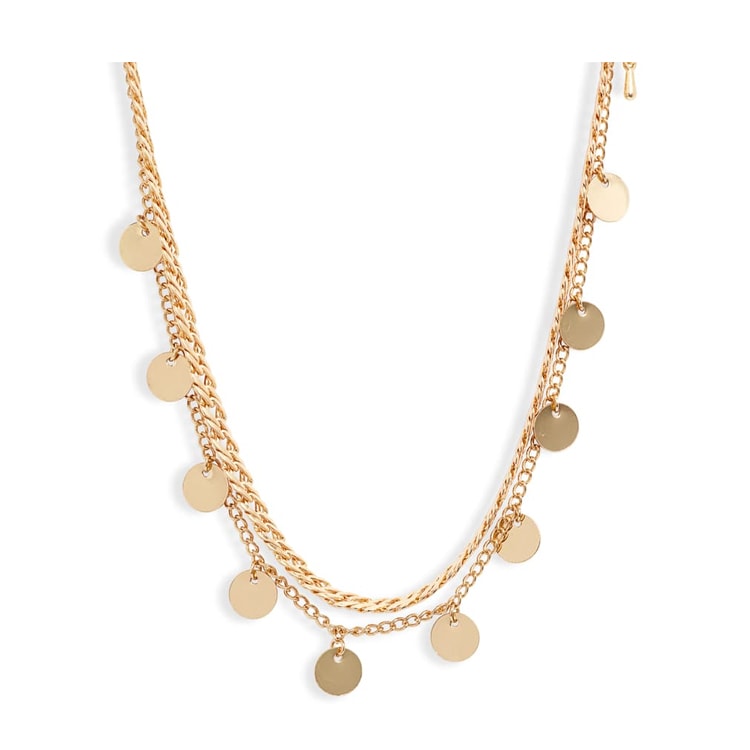 5. I don't really think you can ever have TOO many cute throw pillows, especially ones with tassels! They're too fun to rotate in and out with season and this is a neutral piece that matches my living room so well – the blue tassels tie it all in! So fun. Shop this cute throw pillow here.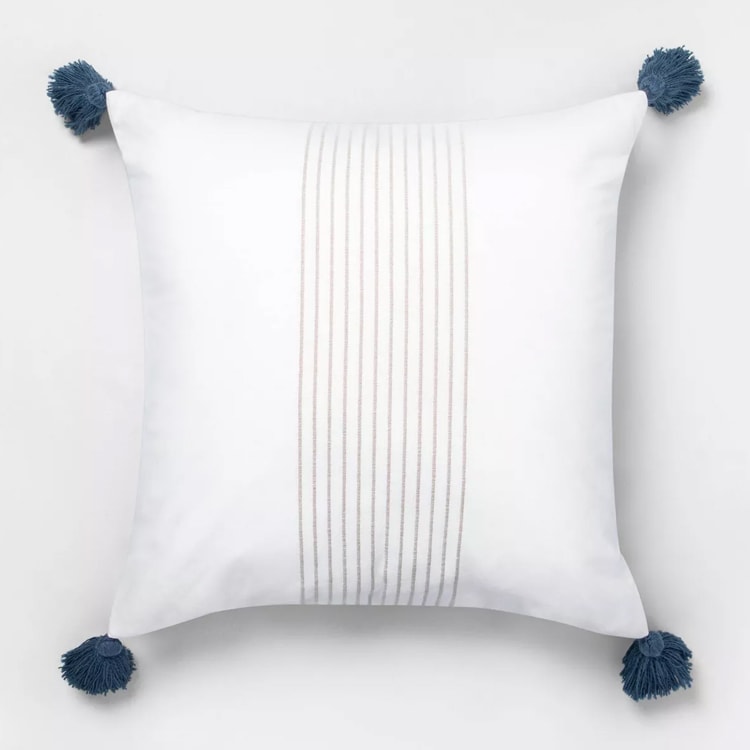 I hope you loved this week's fun picks and have a great Friday!