Happy Friday friends! I am back with another edition of The Friday Five where I share five things that have caught my eye for the week, are in my shopping cart or I am using in some new designs.
You can check out past The Friday Five's HERE and get even more ideas!
This week I am sharing the most beautiful breakfast nook room tour, some fun new home finds and a couple of things you NEED to add to your closet!
I hope you love this week's picks!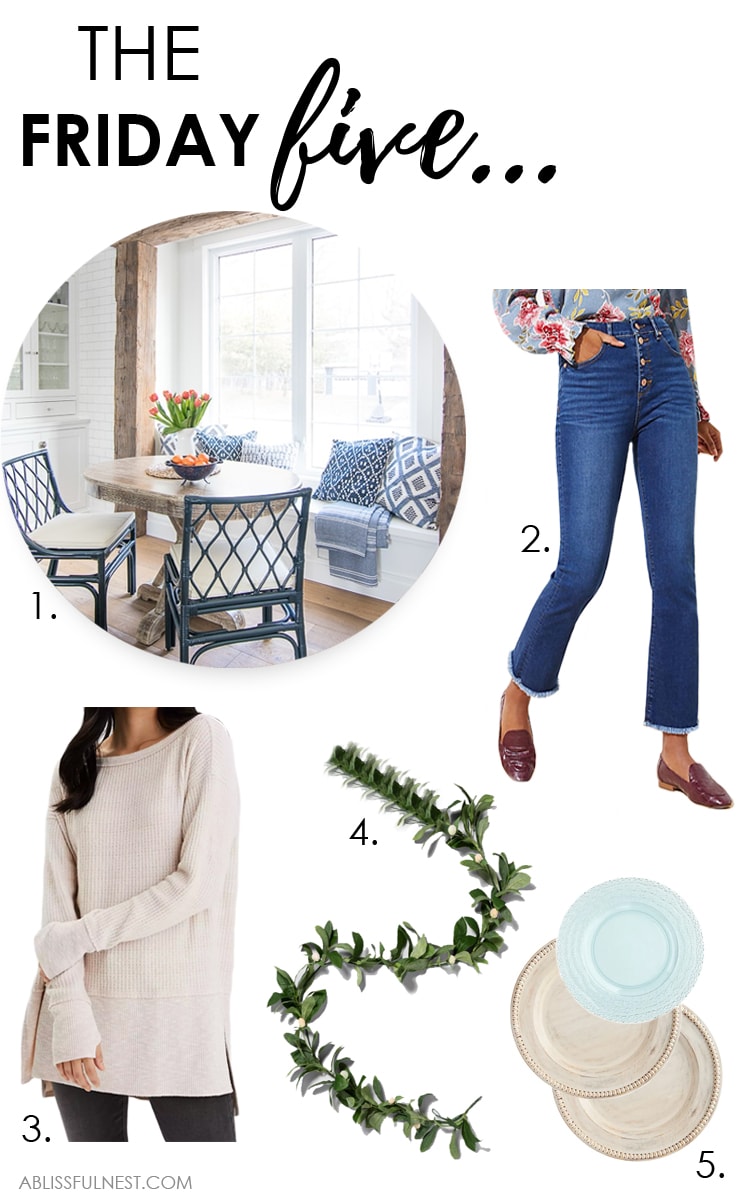 This post contains some affiliate links for your convenience. Click here to read my full disclosure policy.
1. Can we take a minute to appreciate just how STUNNING this breakfast nook is that Kelly from The Lily Pad Cottage put together in her lake house? I cannot get over how much I love it! She knocked it out of the park with this space, that's for sure. It's something so simple that made such a huge difference in her kitchen! I can't say enough good things about it – it's one of my favorite spaces. Check out her entire breakfast nook and kitchen area here, you will be itching to re-design your kitchen!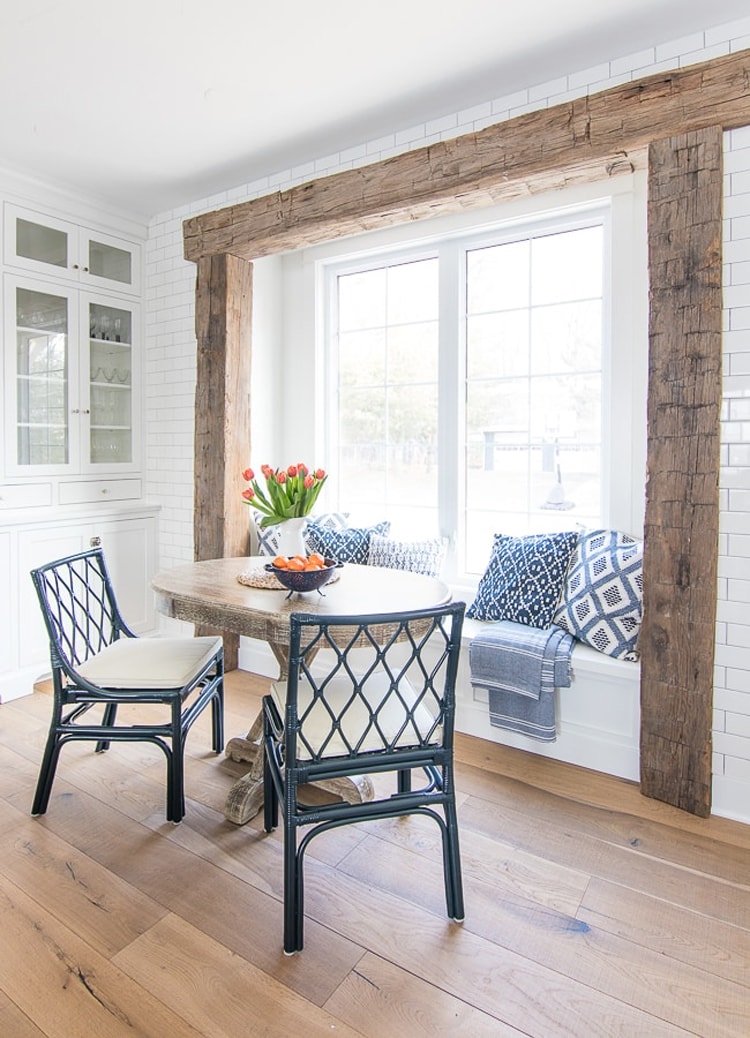 2. These jeans are too cute, aren't they?! I love that they are high waisted and the distressed crop is my favorite. The slight flare is the perfect way to dress to the trend without being too over-done. Shop this amazing pair of denim here.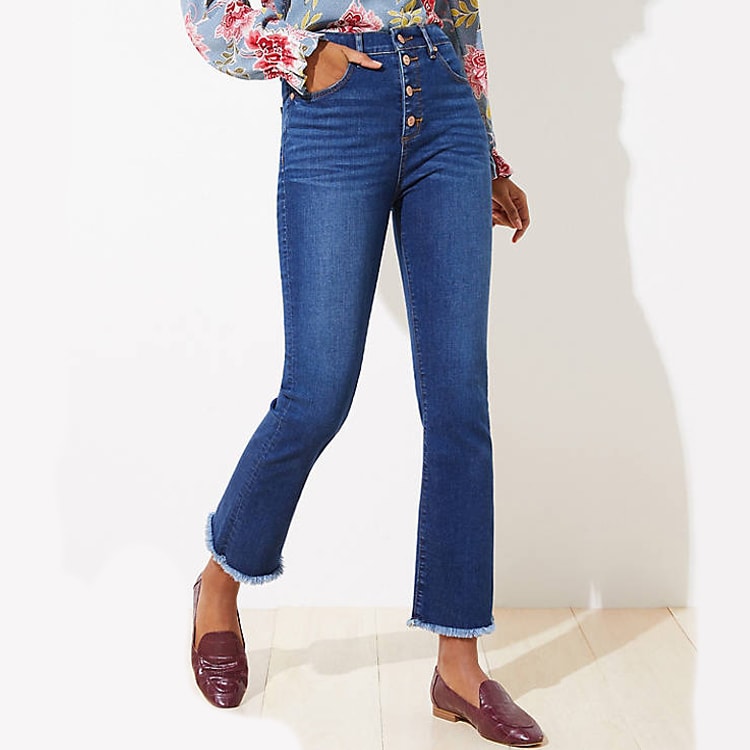 3. The first thing I thought when I saw this top was that it was a perfect dupe to the much more expensive Free People version. It's only $26 right now and comes in so many colors! It's tunic length so you can wear it with jeans or leggings comfortably and you could wear it alone or even with a denim jacket or cardigan. Shop this plush long sleeved tee here.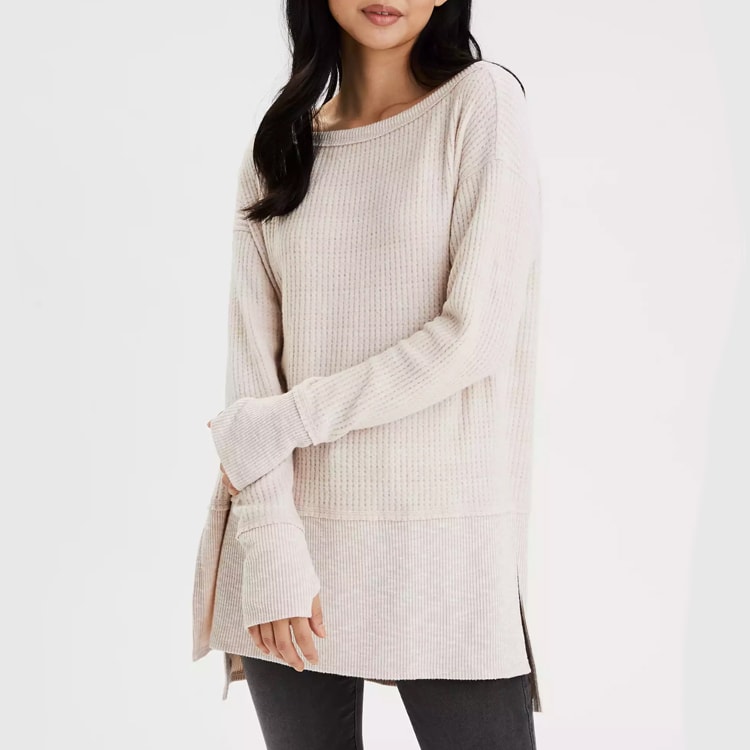 4. While I know that garland is normally meant for the holidays, I couldn't resist sharing this gorgeous faux thistle globe garland I found. It's SO springy and will brighten up your table! I love adding some greenery especially in the home-stretch months of winter that we are in to get just a little bit more excited for spring. Anyone else?? Shop this faux garland for under $30 here.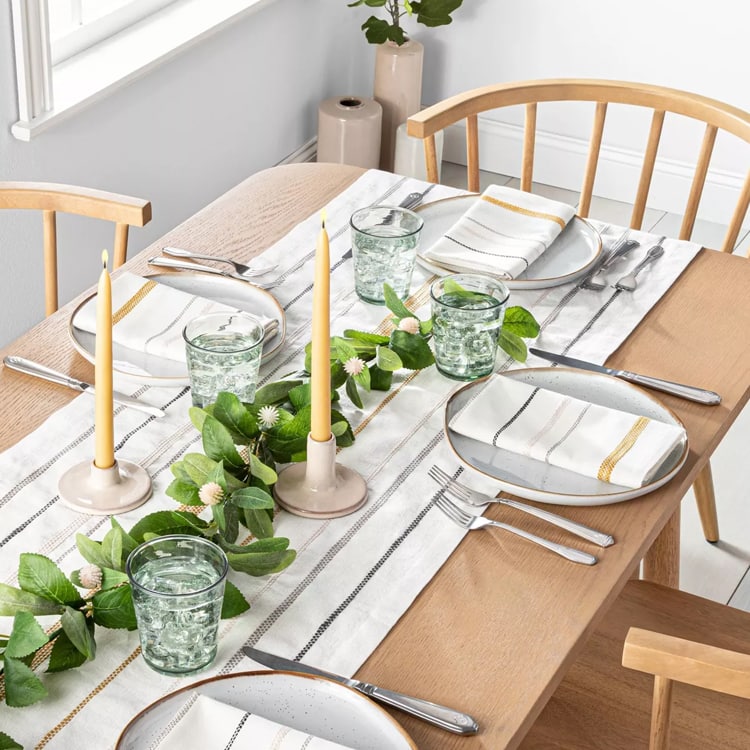 72″ FAUX THISTLE GLOBE GARLAND
5. Every time I look to re-do my dining table setup, I love checking out the latest charger plates out there because they add so much depth and texture to a table. These are SO simple but beautiful and make a statement, and can easily be used year-round. I love the whitewash wood tone too! Shop these beaded charger plates here.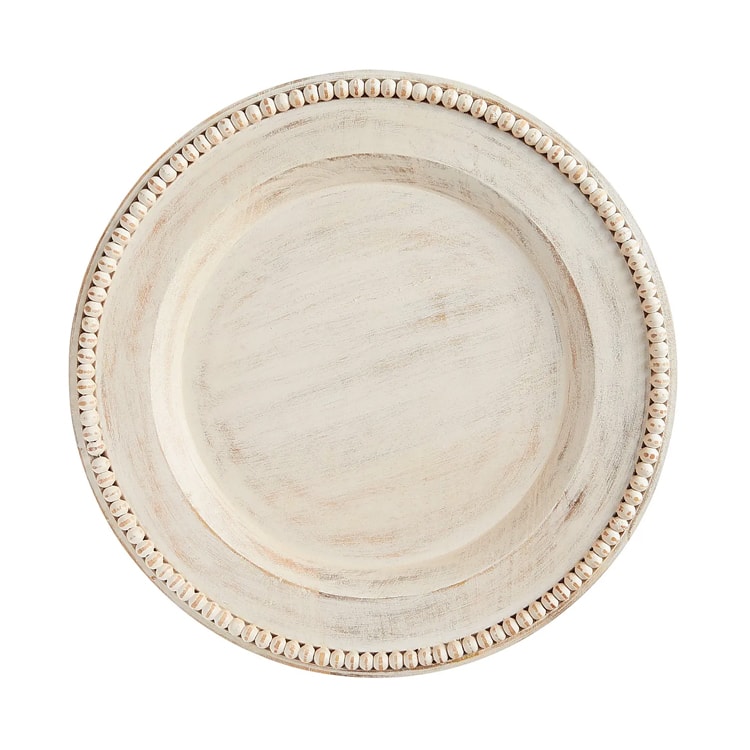 BEADED WHITEWASH WOOD CHARGER PLATES
I hope you loved this week's fun picks and have a great Friday!