Happy Friday friends! I am back with another edition of The Friday Five where I share five things that have caught my eye for the week, are in my shopping cart or I am using in some new designs.
You can check out past The Friday Five's HERE and get even more ideas!
This week I am sharing some laundry room inspiration, a few fun new finds for your closet and some home updates that'll spruce up any space as well!
I hope you love this week's picks!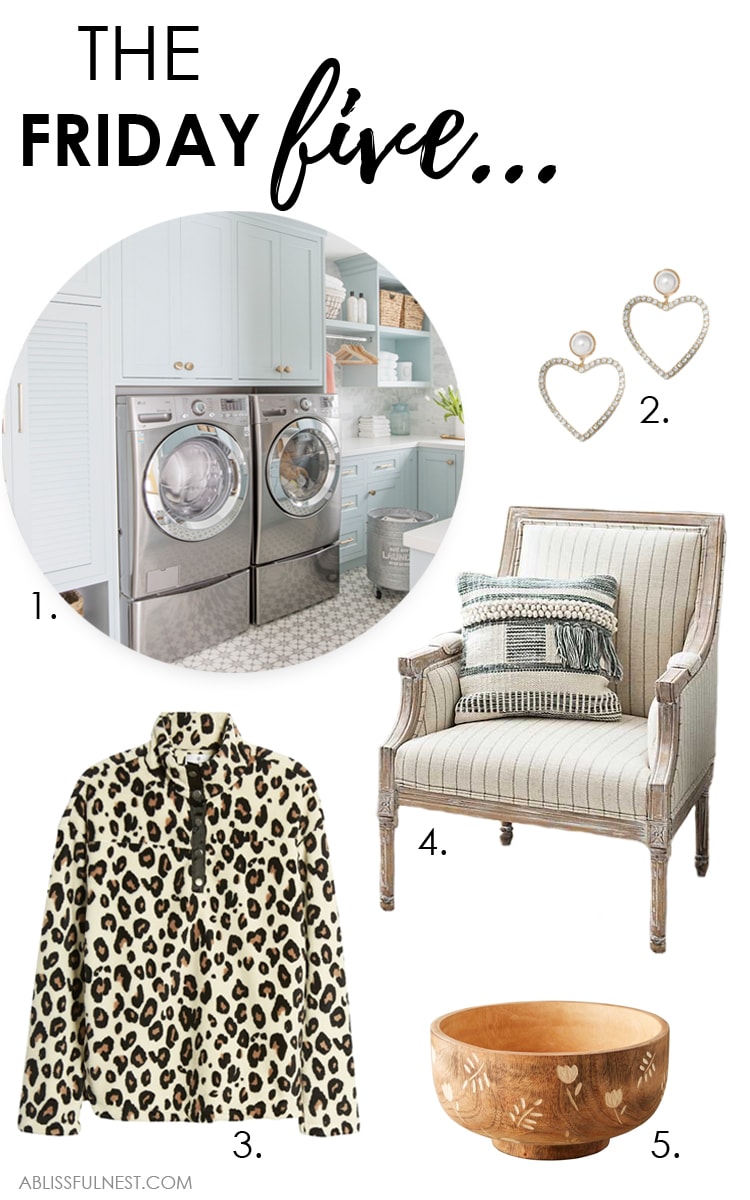 This post contains some affiliate links for your convenience. Click here to read my full disclosure policy.
1. If you saw my 2020 design plans for our home, you know that I am planning on getting our laundry room finished. I've been sourcing lots of inspiration and trying to decide on all sorts of different features for the room, and I came across Jillian Harris' stunning laundry room and just LOVE it. It's incredibly spacious, and I know we don't all necessarily have a huge space for our laundry rooms, but even if it isn't a large space you can still put together a really beautiful room that makes doing laundry inviting, LOL!
While I love her entire space, the gold hardware really did it for me. I just love how something so simple and understated made such an impact on the room! You can see even more of her laundry room here.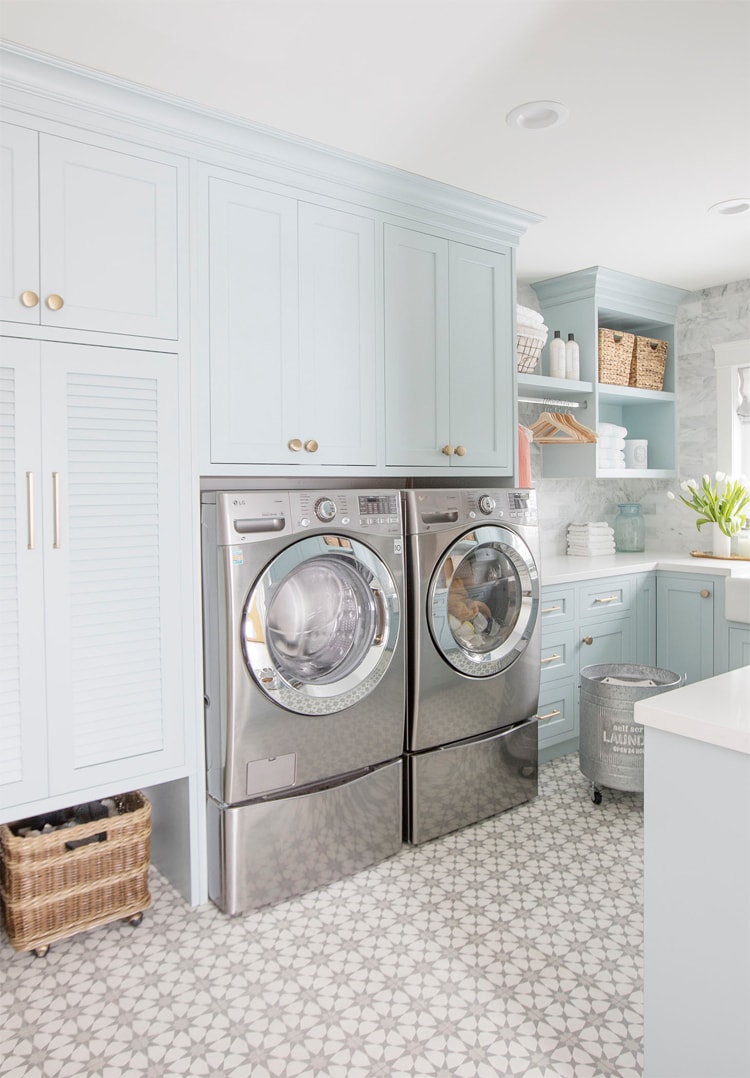 2. I've been doing some searching for festive Valentine's Day finds and came across these adorable, crystal/pearl heart hoop earrings. Aren't they so fun?? Best part is you could easily wear these to dress up any look year-round. And even better than that, they are under $15! Shop these adorable heart hoops here.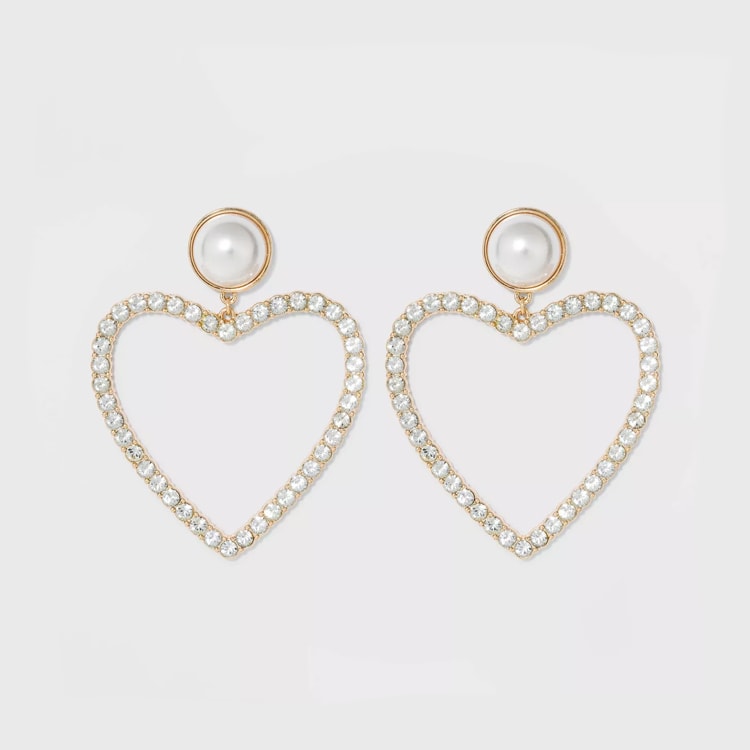 CRYSTAL & PEARL HEART HOOP EARRINGS
3. Okay, leopard print is officially the hottest trend of the season so far and I am loving it. There's sooo many adorable, leopard printed finds out there and you can't possibly choose one favorite! That being said, this cozy faux fur pullover is at the top of that list. It is under $50 and so perfect to layer on a cold day or wear on a cozy day around the house. Shop this faux fur leopard pullover here.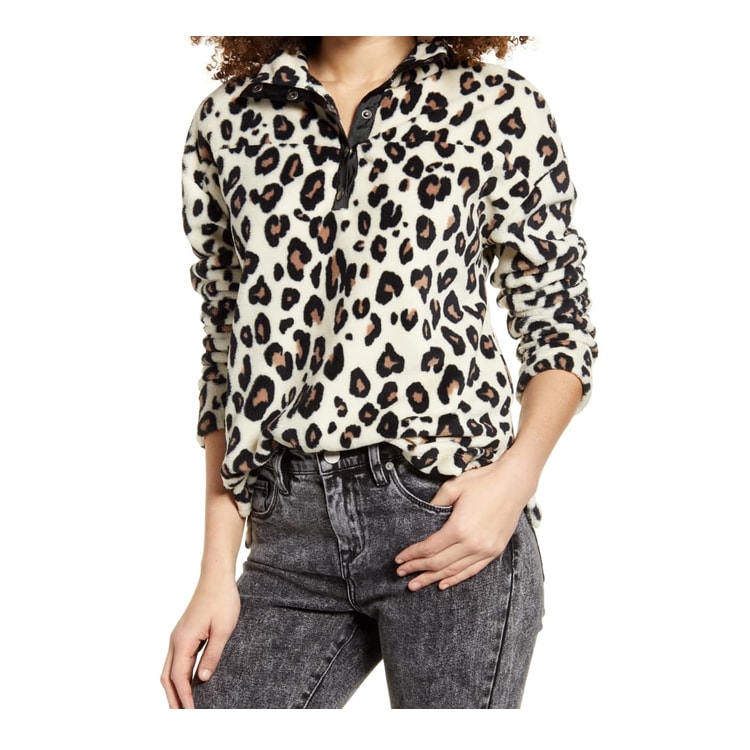 4. If you're looking to make any change to your home but don't want to spend a fortune or do anything drastic, consider a furniture change! That doesn't even have to mean and entire room of new furniture. It can be a new accent piece, like this striped chair. It's still neutral but adds a pop – I love it! Shop this accent chair here.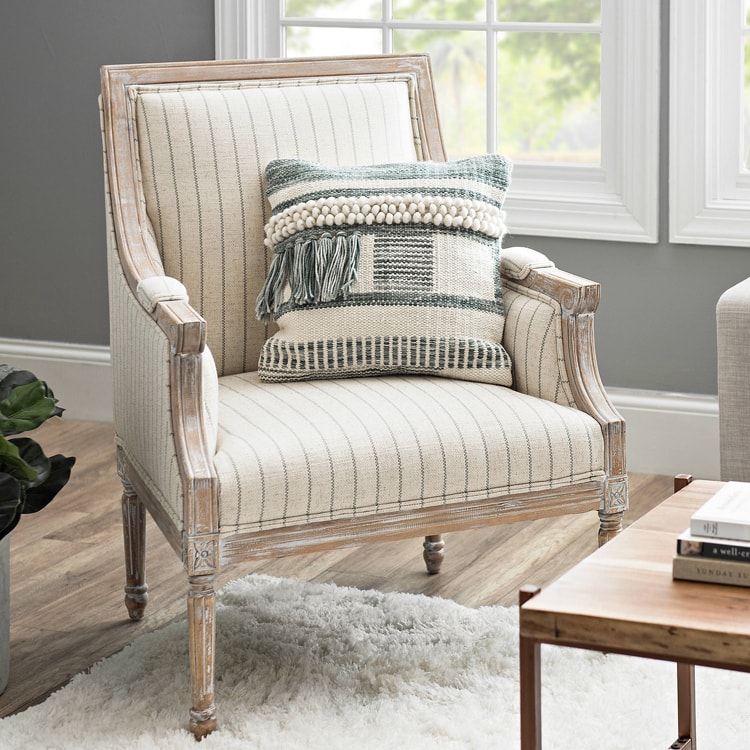 GRAY/CREAM STRIPED ACCENT CHAIR
5. During this time of year when I'm looking for new things to spruce up my home, it's always fun to find little things like this wooden serving bowl. It's the type of thing that would look so pretty just displayed on your island or kitchen counter, or even in a glass cabinet to showcase. The floral engraved detailing is so pretty, too! Shop this wooden serving bowl here.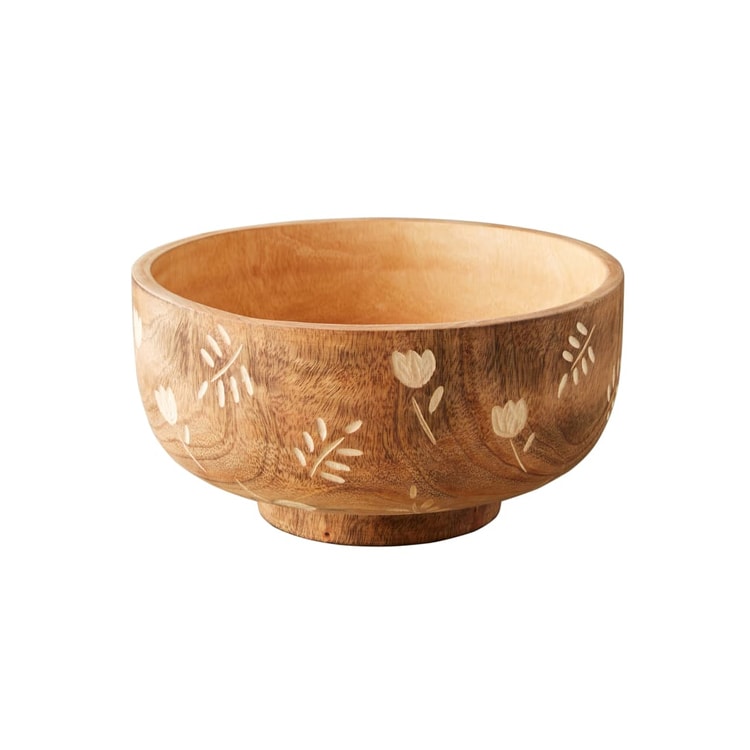 I hope you loved this week's fun picks and have a great Friday!