Happy Friday friends! I am back with another edition of The Friday Five where I share five things that have caught my eye for the week, are in my shopping cart or I am using in some new designs.
You can check out past The Friday Five's HERE and get even more ideas!
This week I am sharing the most beautiful and different living room shelving, the prettiest pillows that'll totally change up a bed, and some fun finds to add to your closet as we start to look ahead to spring!
I hope you love this week's picks!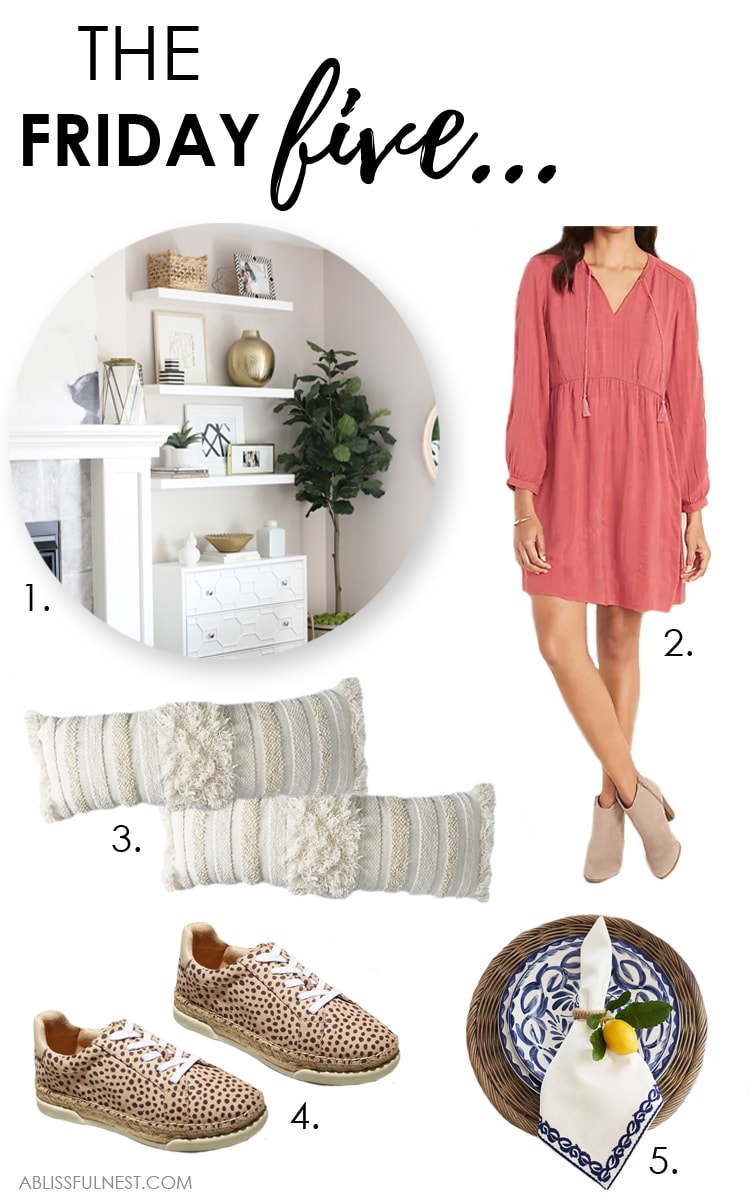 This post contains some affiliate links for your convenience. Click here to read my full disclosure policy.
1. I came across Courtney from 12th and White's living room tour and just fell in love with how she created her faux built-in shelving around the fireplace! It's so chic and simple and really does give the same look and feel as built-ins would. The simplistic setup pops of gold/color and different textures is the perfect combo! I love her entire space so much. Check out her full living room here.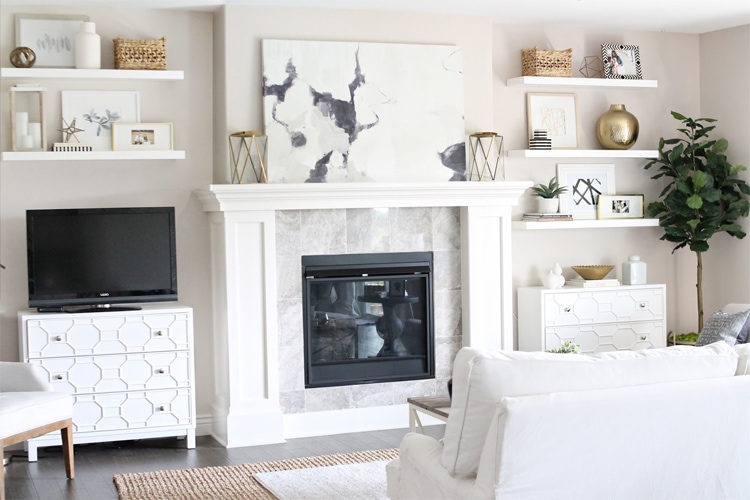 FAKE BUILT-IN SHELVING LIVING ROOM TOUR
2. This tassel-tie swing dress is the most beautiful color! It also comes in a gorgeous olive shade and with it being under $50, I think I may need to get both! LOL. It's such a great dress to transition into spring with and is a great length. You can pair it with a denim jacket and booties, and then with a pair of heels or sandals as it's warmer come spring. Shop this swing dress here.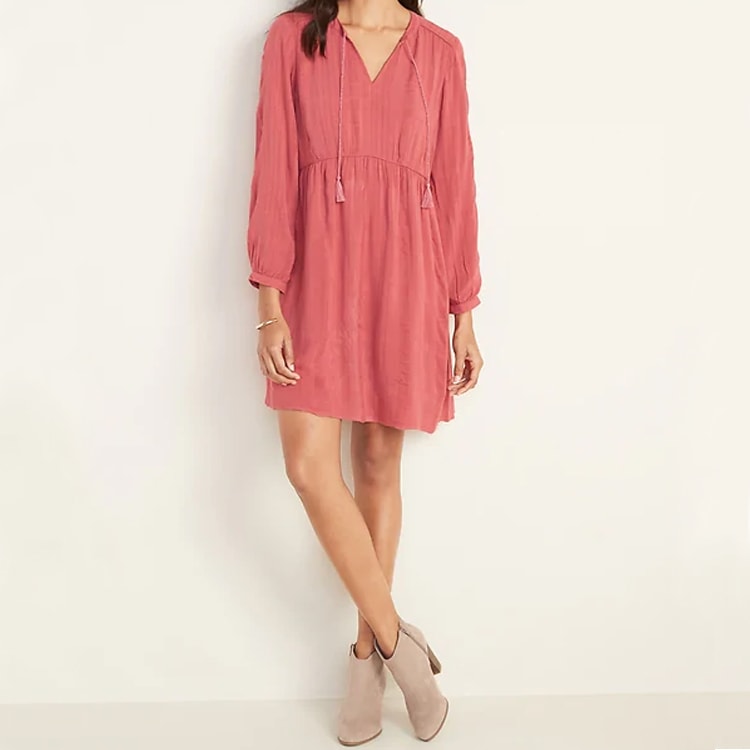 3. I've been on the hunt for a few new pieces to spruce up the guest bedding and I'm realizing how much of a statement a few lumbar pillows like this one would make! It also comes in a square version so you could easily mix-and-match with these textured pillows. What drew me in most to these is that they're neutral but the texture makes them just a little bit more fun. Shop this textured lumbar pillow here.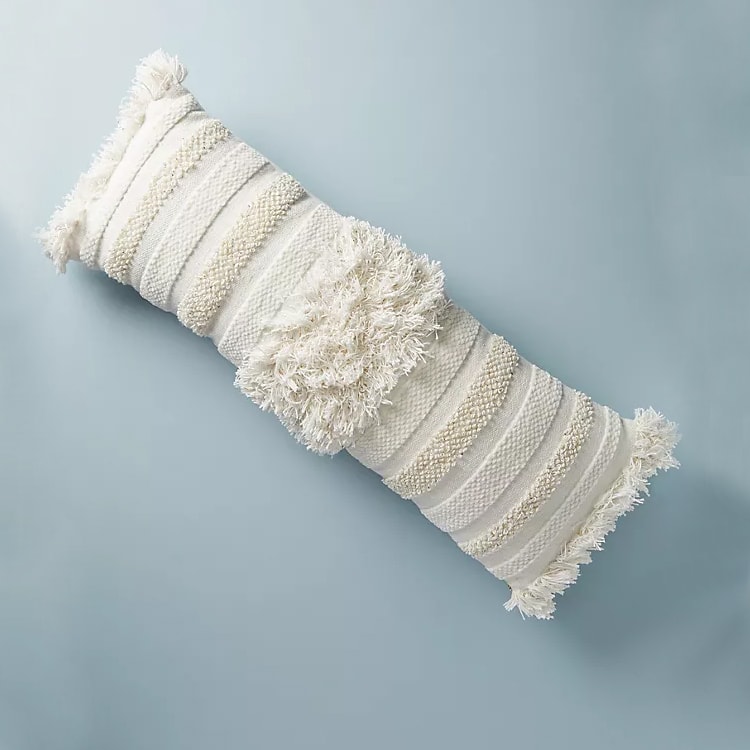 4. Oh my goodness, I LOVE these espadrille sneakers! They are sooo cute and under $40. Leopard print is so trendy that I can't stop looking at all of the cute things there are out there! If this print isn't your thing, or if you just find yourself loving them so much, they also come in white. Shop these espadrille sneakers here.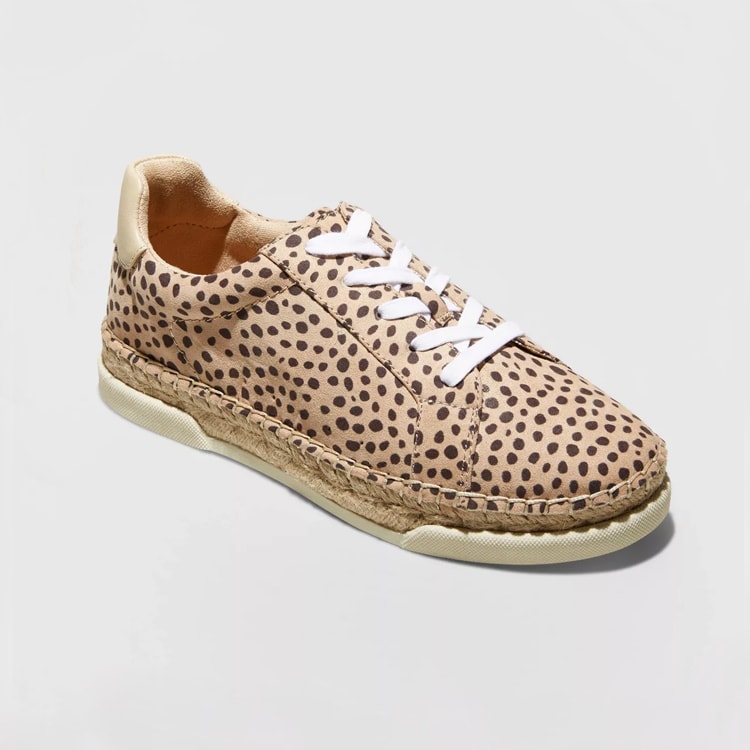 5. I know that this place setting is a little bit summery, but I couldn't resist sharing because it's just so pretty! These lemon napkin rings would be great for a spring tablescape and like every other piece of this place setting, they can be used during the summer as well. I love the setup and just had to share so you could get your hands on some of these pieces too! Shop these lemon napkin rings and this place setting setup here.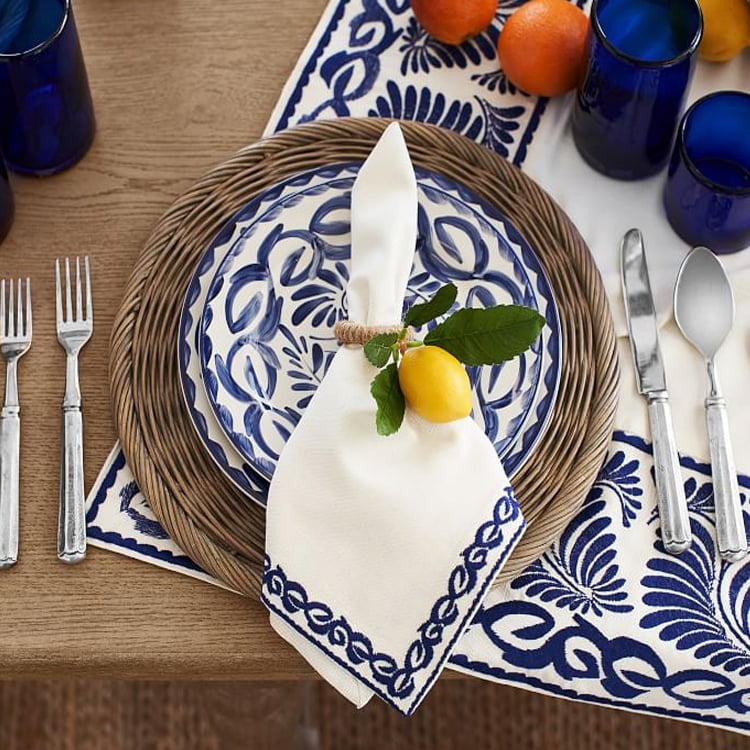 LEMON NAPKIN RING PLACE SETTINGS
I hope you loved this week's fun picks and have a great Friday!