Happy Friday friends! I am back with another edition of The Friday Five where I share five things that have caught my eye for the week, are in my shopping cart or I am using in some new designs.
You can check out past The Friday Five's HERE and get even more ideas!
This week I am sharing a stunning, beachy bungalow, some more pretty spring finds, and a fun new throw pillow combo!
I hope you love this week's picks!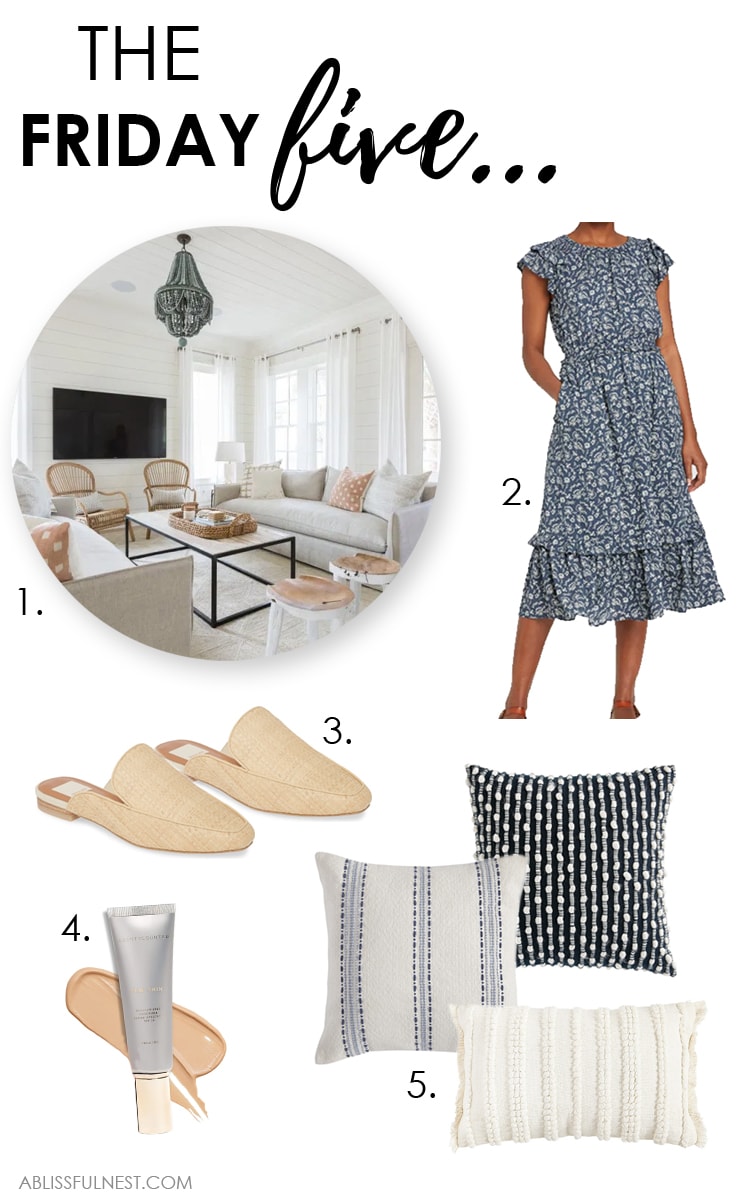 This post contains some affiliate links for your convenience. Click here to read my full disclosure policy.
1. This beachside bungalow home tour has me in LOVE! Seriously, wait until you check out the entire house which you can see over on Kelly's site, 11 Mulberry. The only thing I love more than the beautiful details is the seating area off of the kitchen, it is amazing! Every color, texture and design plan in this house is just too beautiful for words. Check out the full home tour here.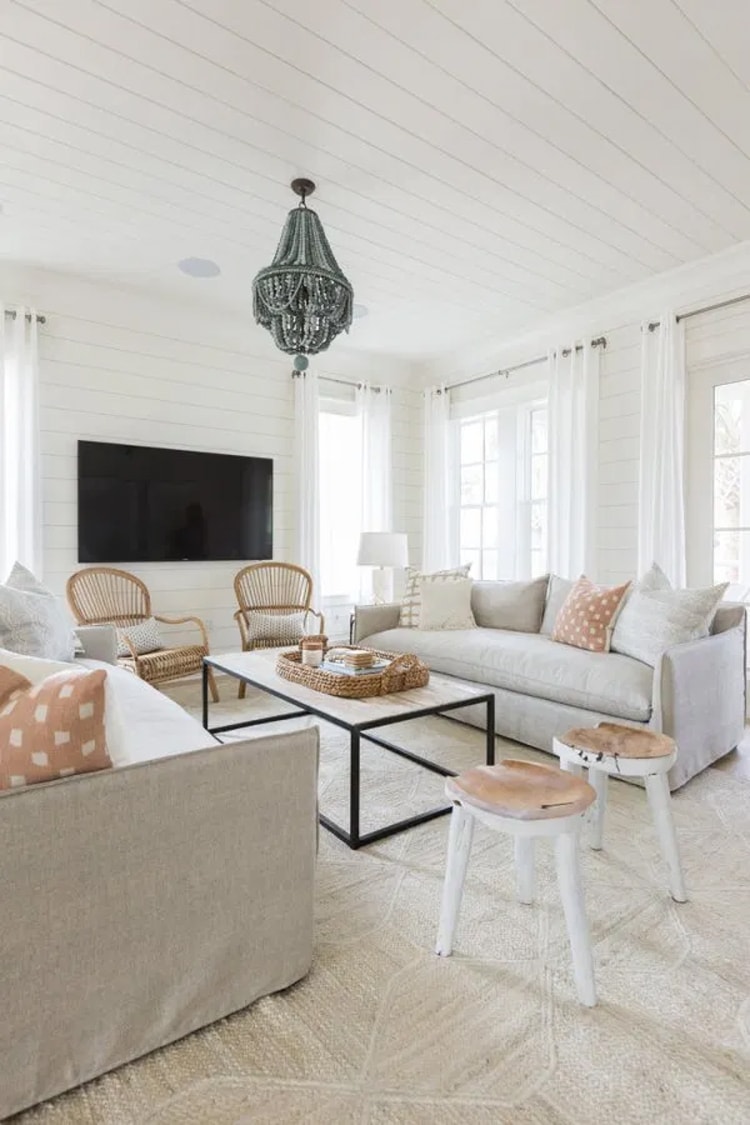 2. How pretty is this dress? I'm all about the spring finds at this point and the sleeves, length and pattern are all too pretty on this midi dress! It'd look so pretty with heels, wedges like shown below, or even just a simple pair of sandals to wear to run errands on a super hot day in the summer. You could dress this up or wear it casually and that's definitely my favorite part! I have a feeling it's going to sell quickly, too. Shop this floral midi dress here.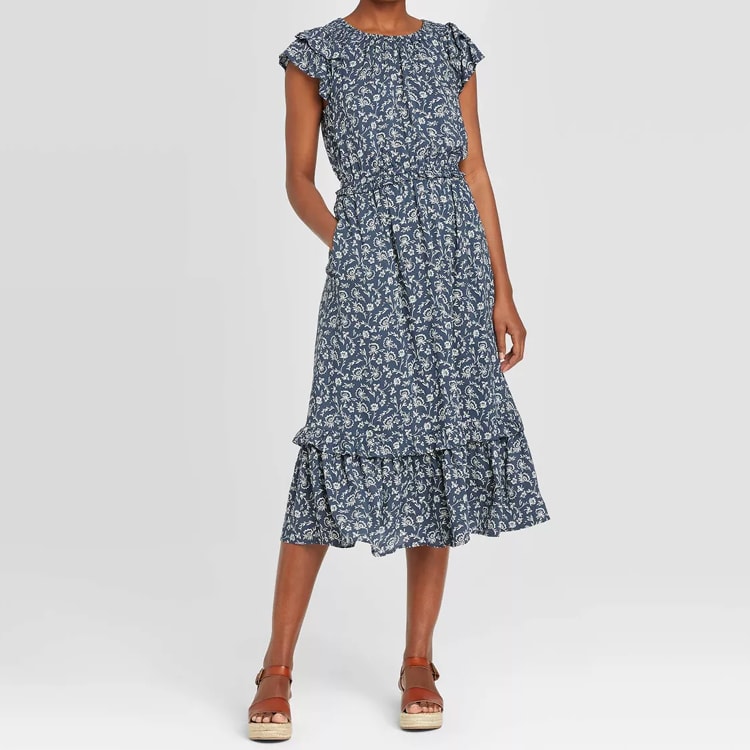 3. If you buy one new pair of shoes this spring, I think it should be these mules! They are a great transitional shoe because of the style and will wear so well throughout the spring because of the raffia. They're just so different and I love everything about them! Shop these raffia mules here.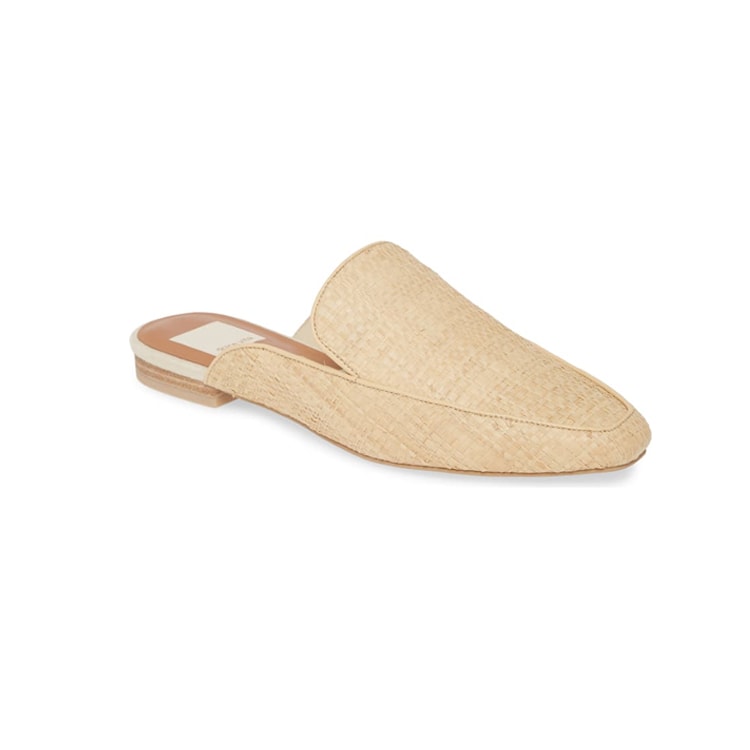 4. You guys know how much I swear by BeautyCounter's products, and for good reason, they're game-changers for your skin. This dew skin tinted moisturizer is such a great product and especially so if you're looking for something light and not as full coverage or heavy as a typical foundation would be. It feels incredible on your skin, is SO lightweight and gets major bonus points from me because it smells incredible. It's great for daily use and you'll LOVE it on a hot summer day! Shop this tinted moisturizer here.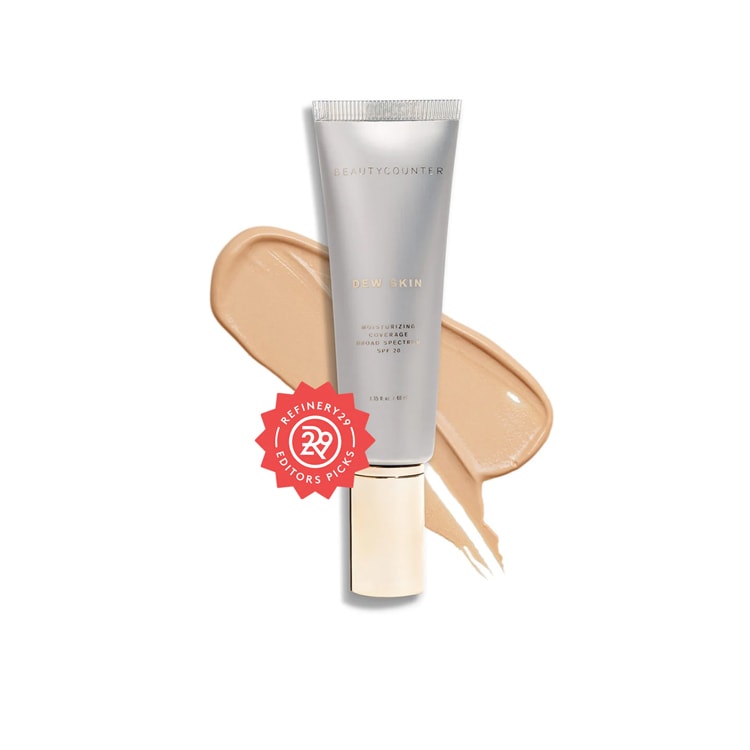 BEAUTYCOUNTER DEW SKIN TINTED MOISTURIZER
5. Can you really ever have too many throw pillows? I feel like I can't ever stop shopping for new pillows for around my house, LOL! They're so fun to mix-and-match with and update with every new season. Now we're getting close to decorating outdoor living spaces and I can't wait to shop for pillows for that! In the meantime, this pillow combo is a new favorite of mine – isn't it so pretty? I love that they're all textured but still so different. Shop the navy bobble pillow here, the woven blue/white striped pillow here and the white textured lumbar pillow here.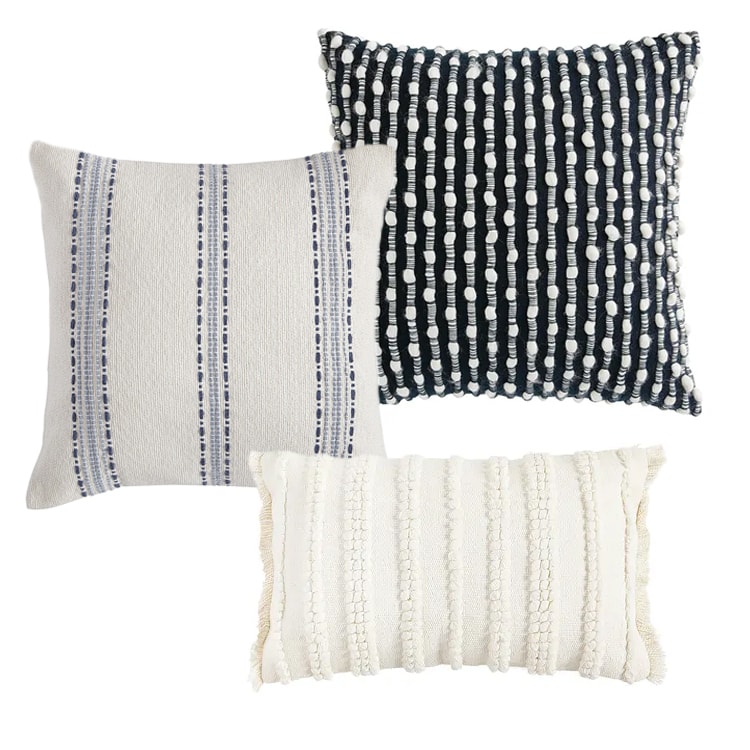 TEXTURED THROW PILLOWS (1 | 2 | 3)
I hope you loved this week's fun picks and have a great Friday!