Happy Friday friends! I am back with another edition of The Friday Five where I share five things that have caught my eye for the week, are in my shopping cart or I am using in some new designs.
You can check out past The Friday Five's HERE and get even more ideas!
This week I am sharing a simply stunning renovated home tour with the most beautiful powder bathroom you've EVER seen; plus a few fun finds for your home this spring and some things to treat yourself (and your closet) with!
I hope you love this week's picks!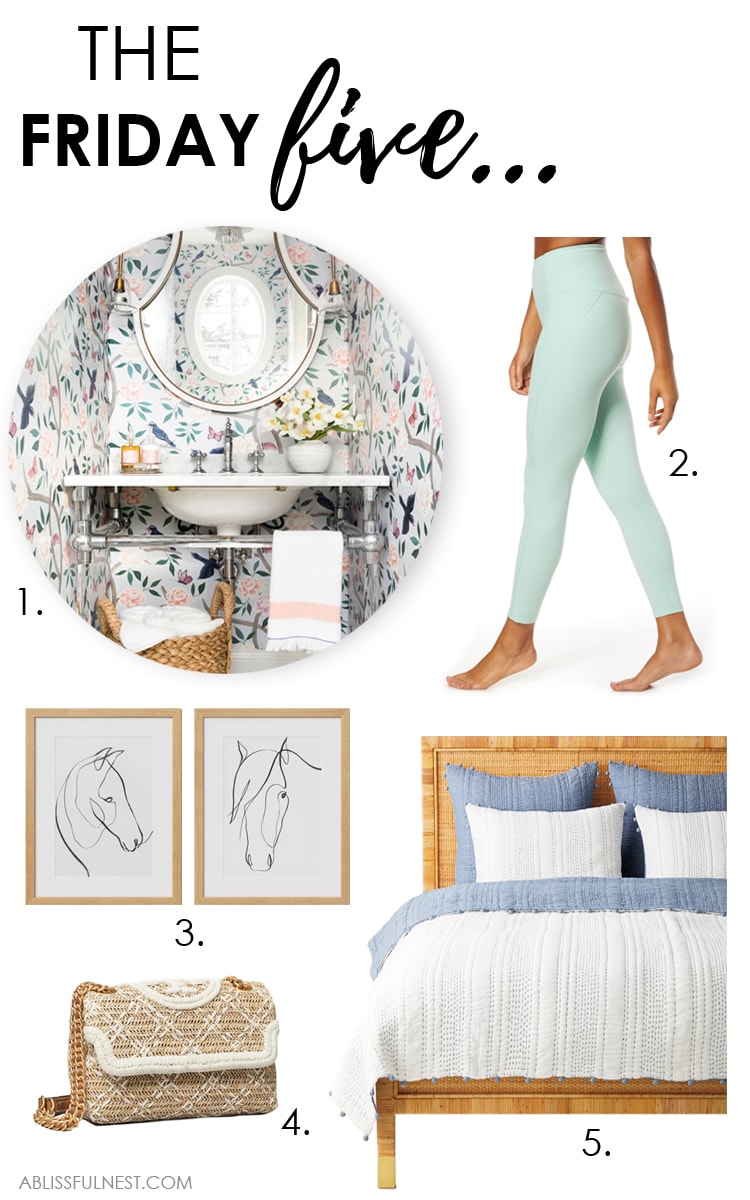 69
This post contains some affiliate links for your convenience. Click here to read my full disclosure policy.
1. How STUNNING is this powder bathroom?? I have a love for wallpaper, especially in powder baths. Since they are normally pretty small spaces, it's the perfect opportunity to add some fun wallpaper into the mix. The color palette, acrylic countertop legs, touches of gold and shape of the mirror are all just so perfect together. And check out the hint of the chandelier they included that you can see in the mirror – SO stunning. In fact, this entire home renovation by Bria Hammel Interiors is just dreamy – check it out HERE!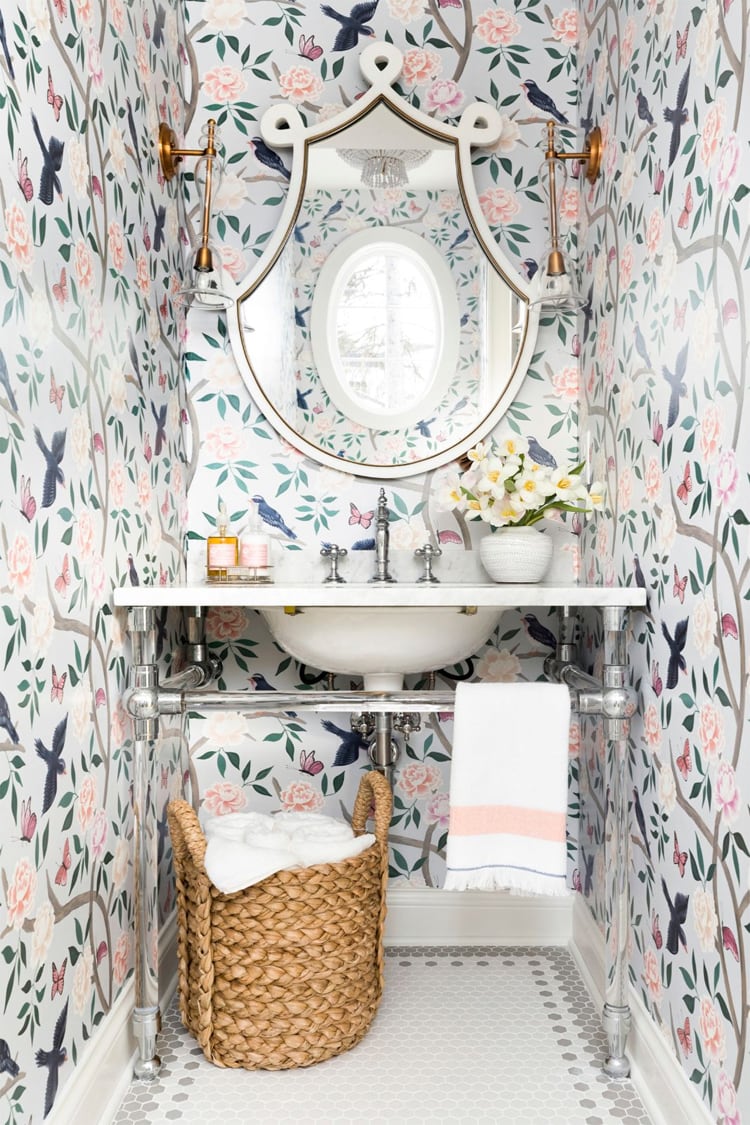 FLORAL WALLPAPERED POWDER BATHROOM
2. These leggings are high waisted and come in a TON of colors! They're well under $100 and are perfect for a workout or even lounging in. I also love the pink color they love in, and of course the classic black, but I thought this seafoam blue shade was just so fun for spring. Shop these high waisted leggings here.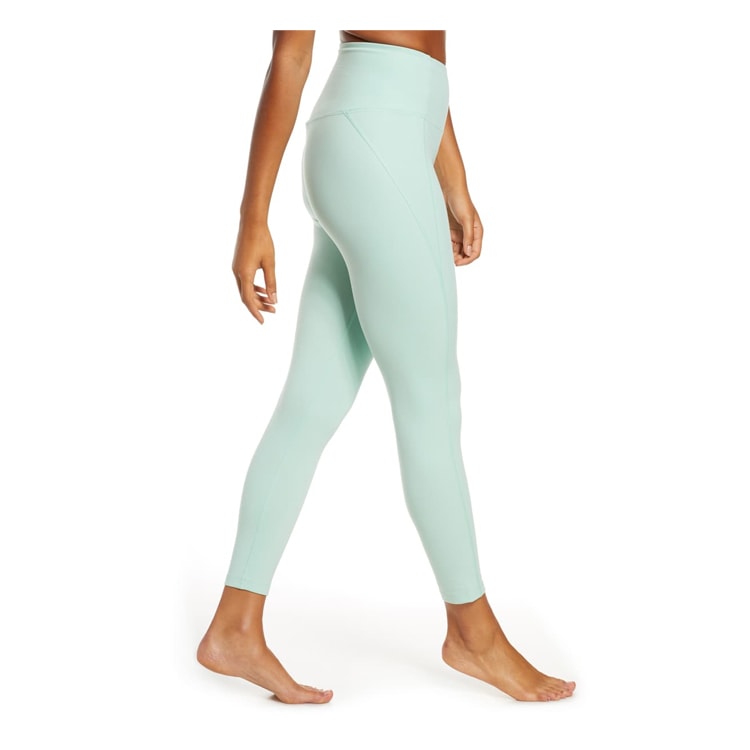 HIGH WAIST SEAFOAM BLUE LEGGINGS
3. I spotted these and immediately thought of where in Lauren's room I could hang these for her! They're so simplistic, which I love, but are still just such fun prints. The set of 2 is only $24 – they'd look so great in so many different rooms of your home! Shop this set of horse prints here.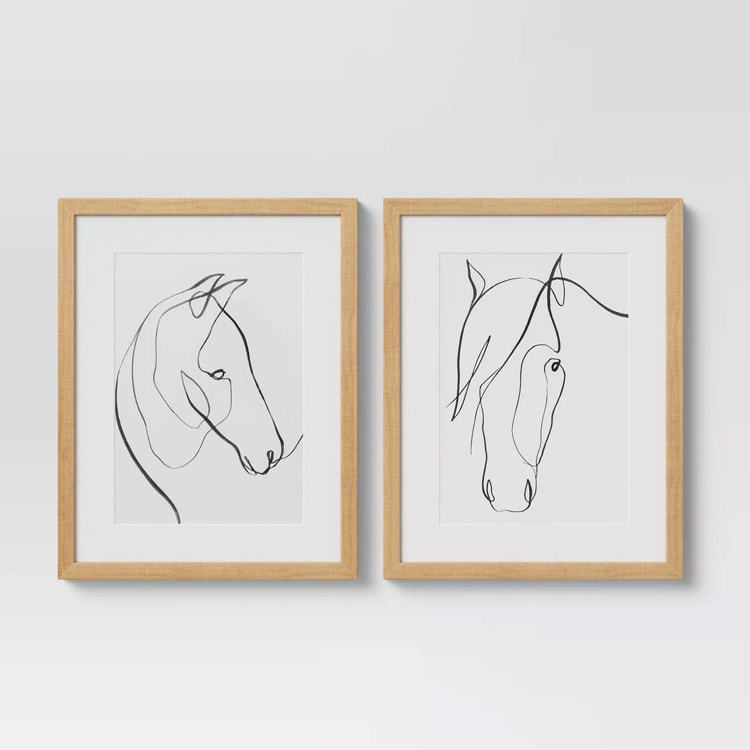 4. It isn't every day that I love a bag SO much so from the very first second I see it… But that is not the case with this one! How fun is this straw shoulder bag by Tory Burch?! I LOVE it for the spring and summer! Best part is, it's 25% off right now! This is a sale you can't miss out on, especially if you're looking to treat yourself to something new. Shop this adorable straw shoulder bag here.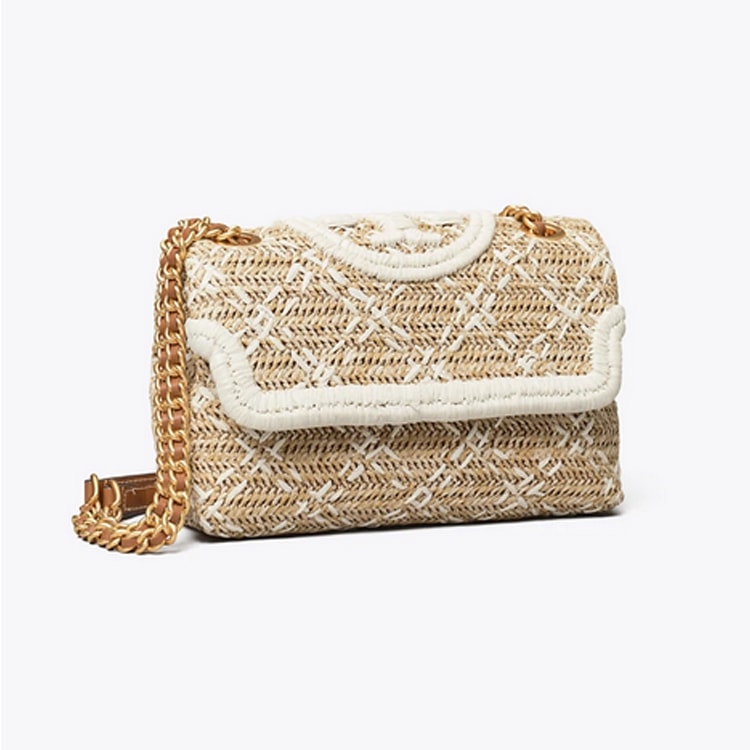 5. If you are looking for some new bedding for your room or even a guest room, check out this new and springy quilt set. It's so pretty and simple and the pops of blue add so much to a white quilt! The pom pom detailing is an added, fun touch too. Best part is this set is 20% off right now! Shop this quilt set here.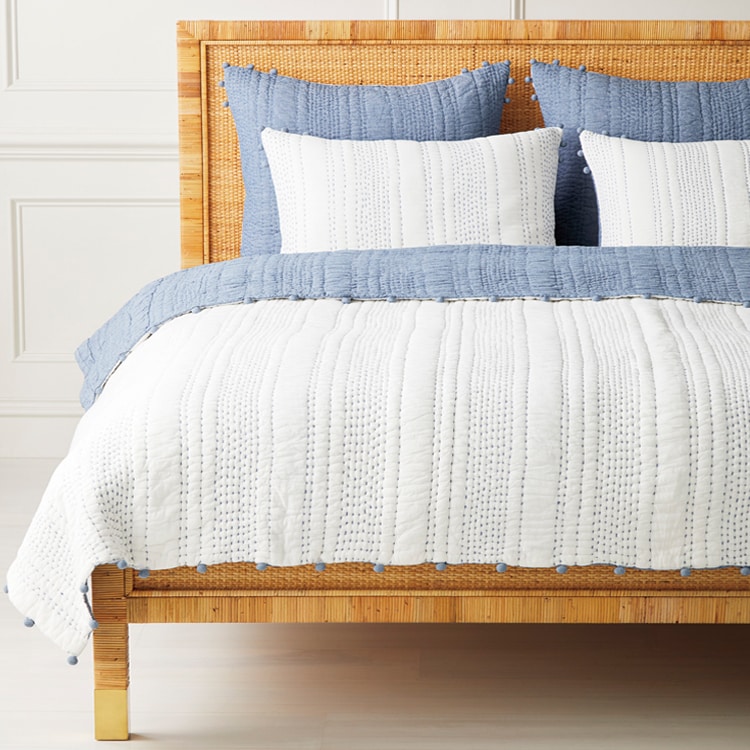 I hope you loved this week's fun picks and have a great Friday!