Happy Friday friends! I am back with another edition of The Friday Five where I share five things that have caught my eye for the week, are in my shopping cart or I am using in some new designs.
You can check out past The Friday Five's HERE and get even more ideas!
This week I am sharing a gorgeous bathroom renovation, a new throw pillow I'm loving, some fun additions to your spring/summer patio and a couple of other fun, summery finds!
I hope you love this week's picks!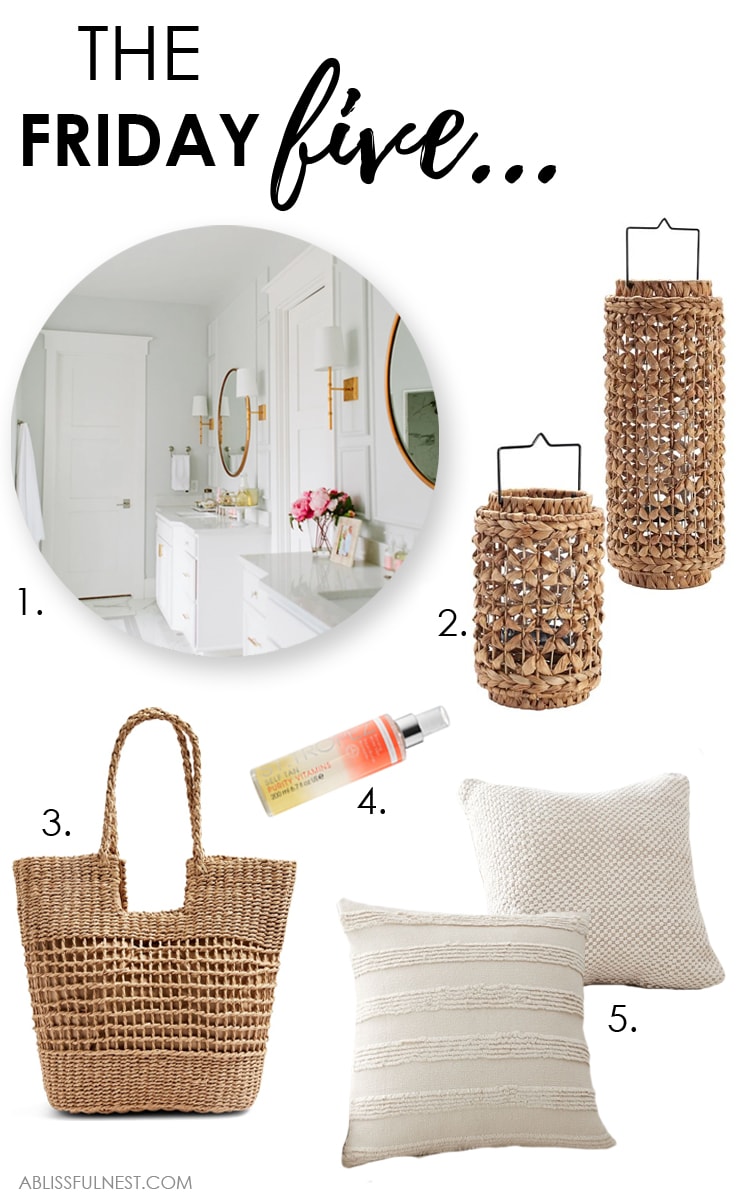 This post contains some affiliate links for your convenience. Click here to read my full disclosure policy.
1. How beautiful is this bathroom?? It's part of a design done by House of Jade and every inch of this home is just so beautiful. I really love the wall color they chose for this bathroom – still so neutral and bright without just being your typical white or gray shade. And the pops of gold are the perfect touches! You have to check out the full space – the light fixture above the tub is everything! Check out the full home tour here.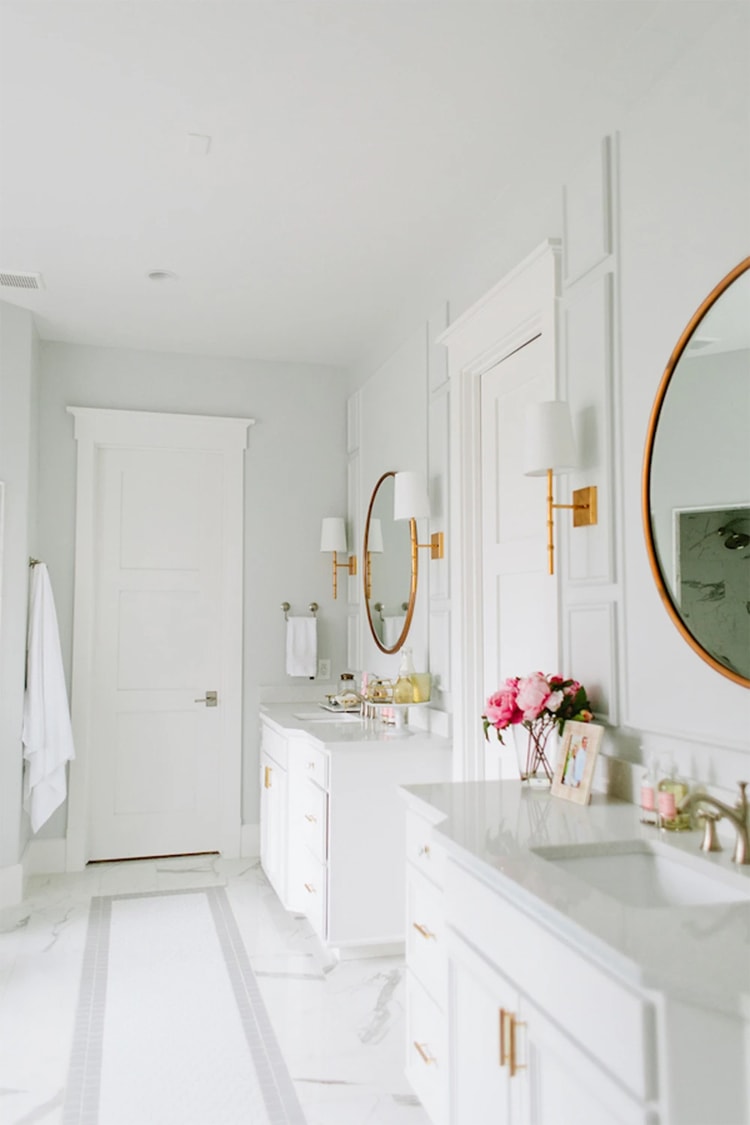 2. I absolutely LOVE these water hyacinth lanterns! They are so beautiful and something so different to add to your patio this spring and summer. They're neutral and will go with any color palette and style and still make such a statement. Shop these lanterns here.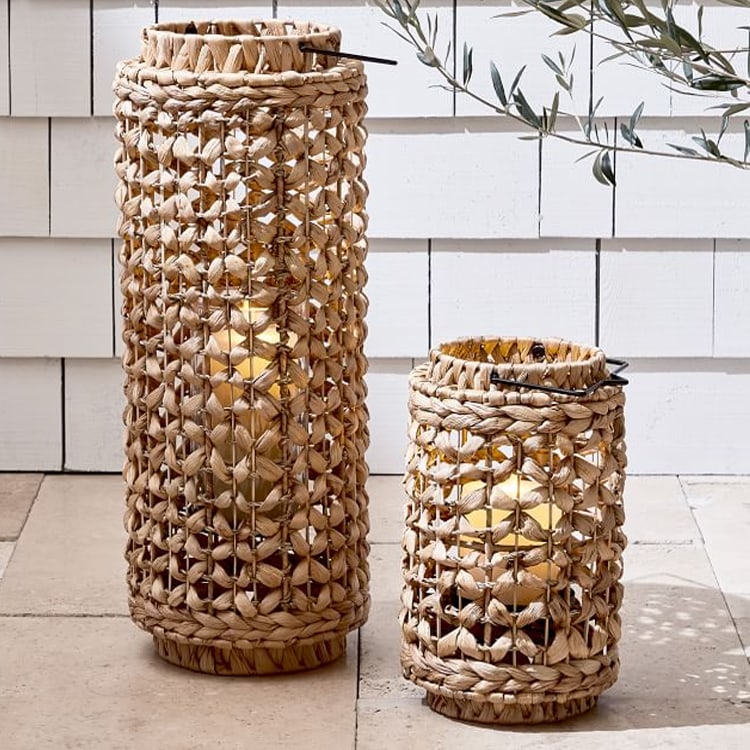 WATER HYACINTH HANDWOVEN LANTERNS
3. I recently found this tote bag and just had to add it to my cart – it's under $50! I love totes like this for the summer and especially so to take to the beach or even to the pool to hold all of my things in. It's also a great gift idea – you can never go wrong with a cute handbag like this. Shop this woven tote here.
4. If you are craving a beautiful, sun-kissed, natural glow year round, this bronzing water mist is for YOU! It is seriously a must have and works incredibly well. My favorite part is how natural it looks! And if you are a Beauty Insider of any level, you can get it for 10-20% off. Shop this bronzing water mist here.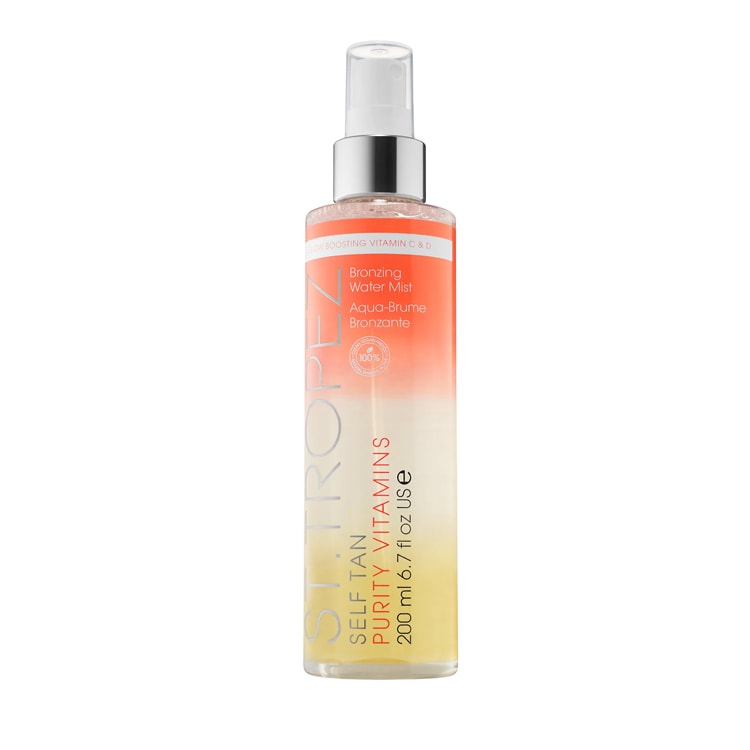 5. As you probably already know, I'm always on the hunt for the prettiest new throw pillows to swap in and out in my home! This is my latest favorite find – so neutral and beautiful! Shop this ivory textured throw pillow cover here.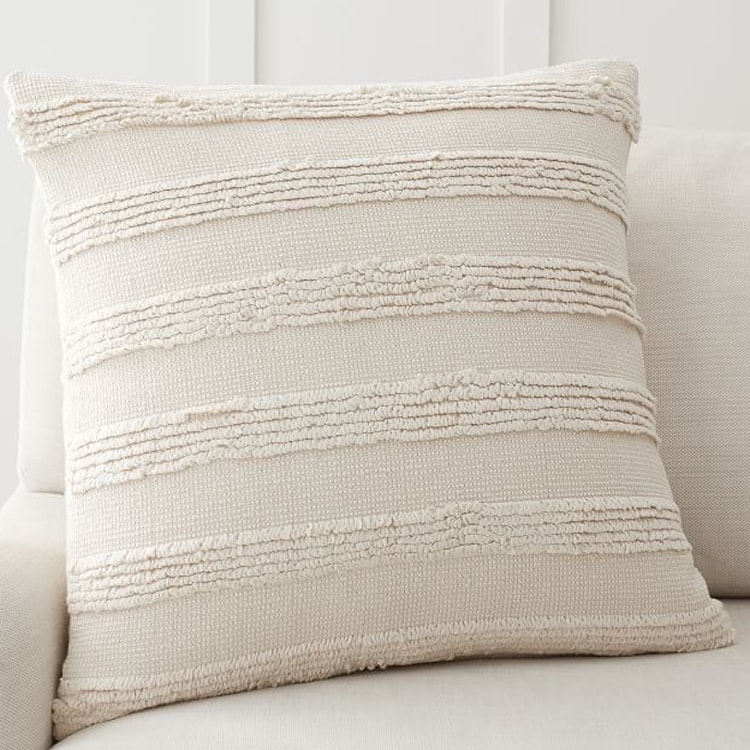 I hope you loved this week's fun picks and have a great Friday!
Follow along to get more of my tips on home decor, DIY and lifestyle on the following: