Happy Friday friends! I am back with another edition of The Friday Five where I share five things that have caught my eye for the week, are in my shopping cart or I am using in some new designs.
You can check out past The Friday Five's HERE and get even more ideas!
This week I am sharing a gorgeous master bathroom reno, a gorgeous patio set on sale, and more!
I hope you love this week's picks!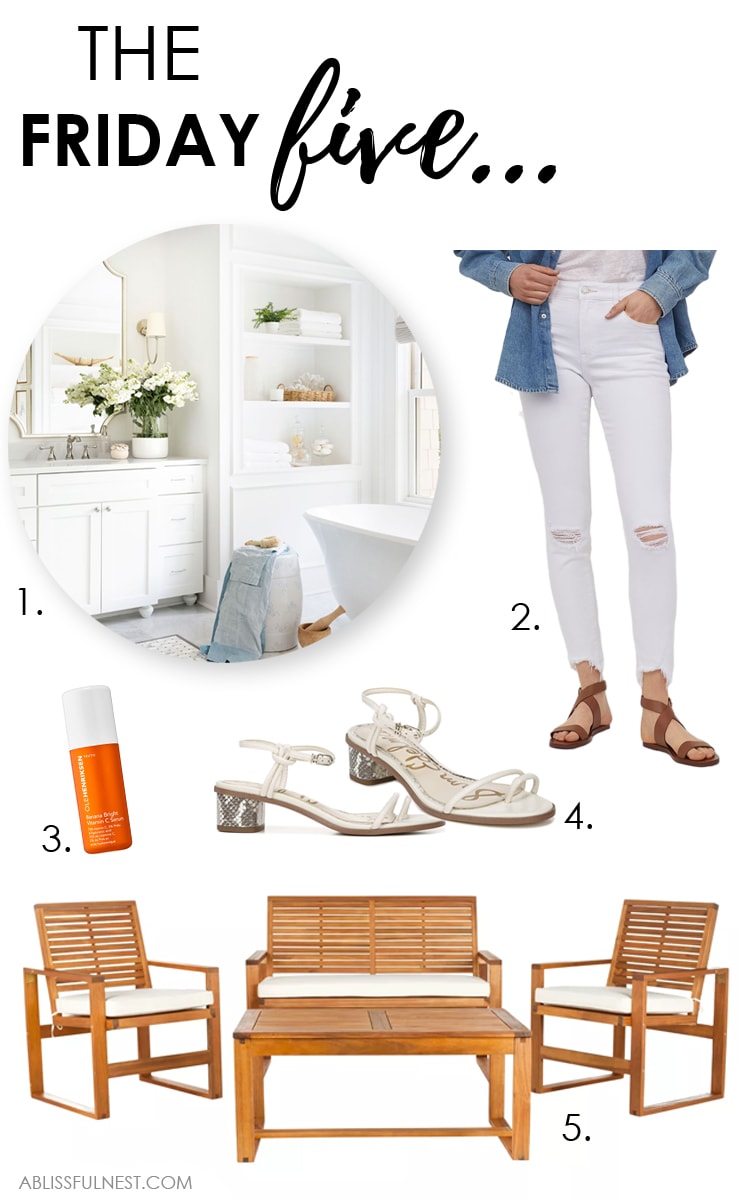 This post contains some affiliate links for your convenience. Click here to read my full disclosure policy.
1. This bathroom in the Echo Lake House home tour that Bria Hammel Interiors put together is SO, so beautiful! Look at the shelving on either side of the tub – it's fun little details like that that really make a space! The same goes for the two-tone tile on the floor. It's such a stunning space and the perfect inspiration if you're planning a bathroom remodel. Check out the entire home tour here.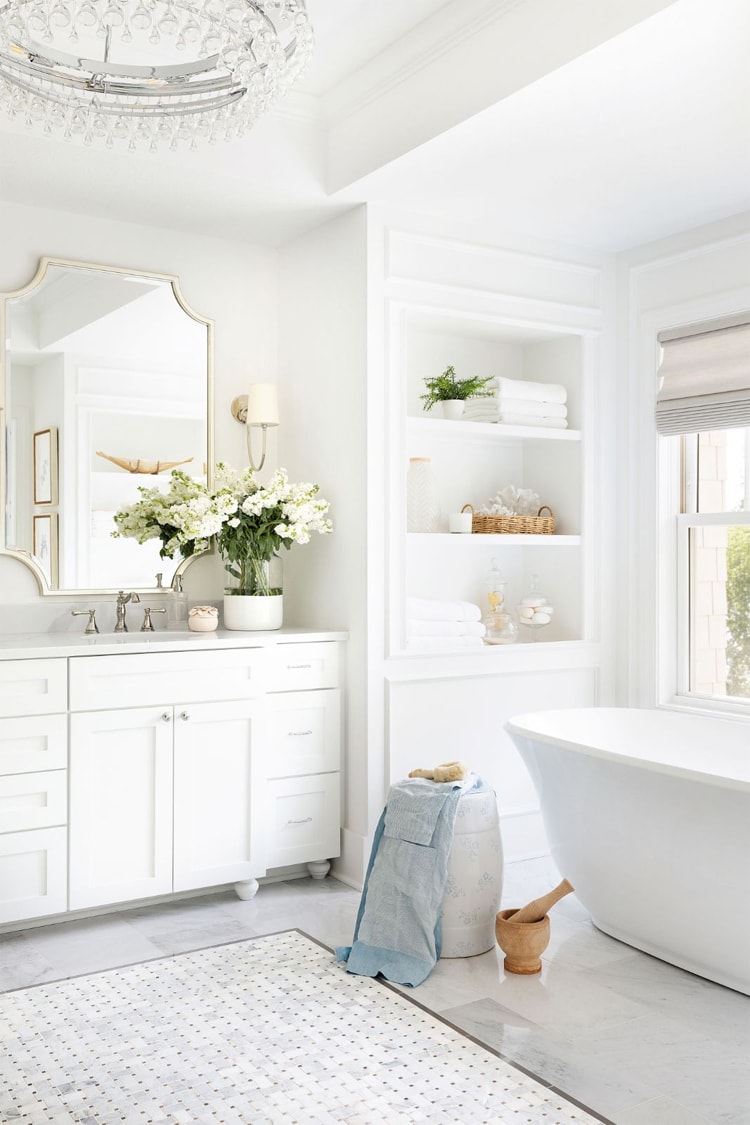 2. The raw hem is what drew me into these jeans! I just love how different it makes them and the light distressing too. They're only $39 and fit like a glove! Shop these white distressed skinny jeans here.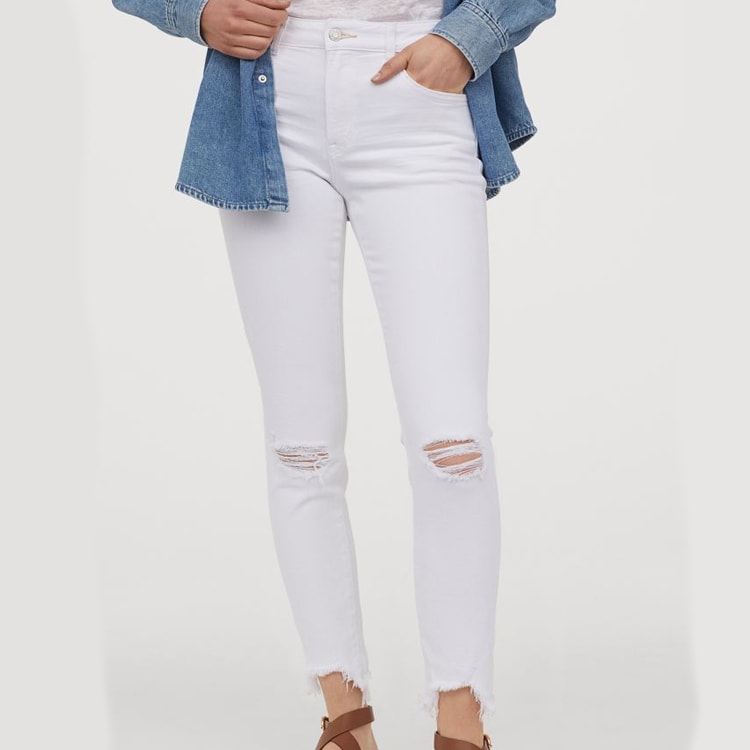 3. This is one of the newer products that everyone is talking about and for good reason – we all need a good Vitamin C skincare product! It's meant to help brighten, firm and hydrate your skin and it's on sale right now too if you are a VIB or Rouge member at Sephora. Now is the time to try it! Shop this Vitamin C serum here.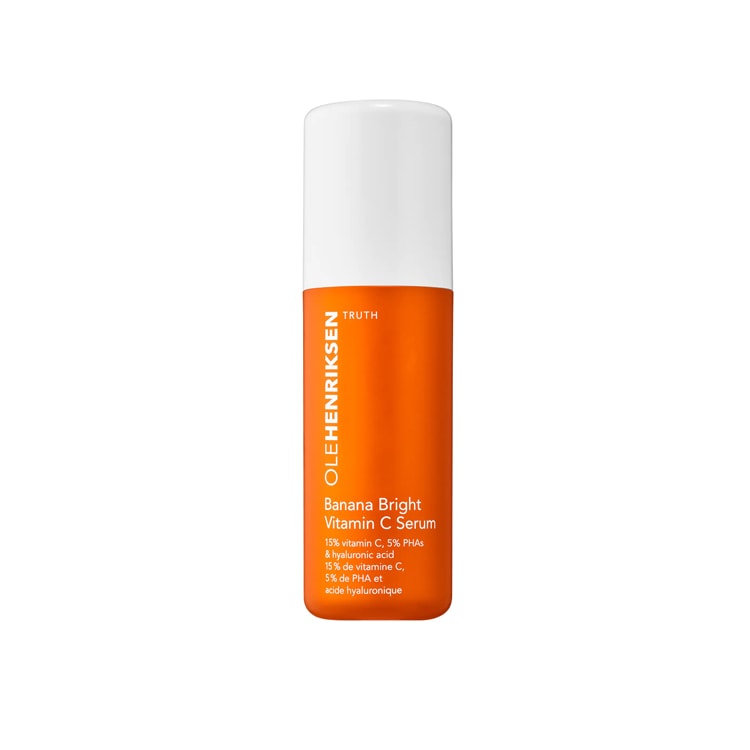 4. I absolutely love the pop of snakeskin detailing on these ivory strappy sandals. They're so different and simple but still make a statement! They're perfect for spring and summer and will look so cute with anything from jeans and shorts to a skirt or dress. Shop these strappy sandals here.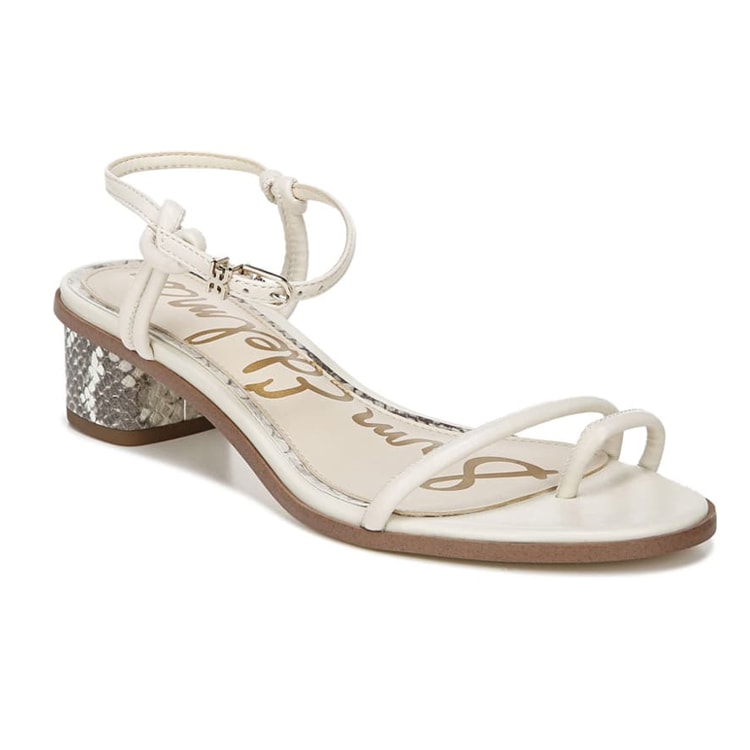 IVORY & SNAKESKIN STRAPPY SANDALS
5. You won't believe it, but this wooden patio set is well under $500 for the 4-piece set! Isn't it so pretty? I love it and how gorgeous it would look with a bunch of colorful throw pillows! It's perfect for a back patio or by the pool. Shop this wooden patio set here.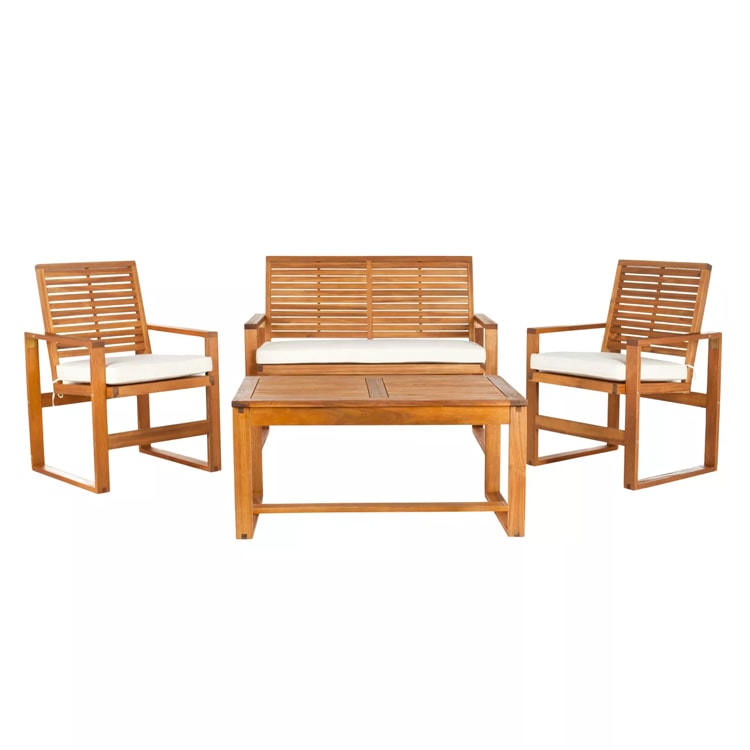 I hope you loved this week's fun picks and have a great Friday!
Follow along to get more of my tips on home decor, DIY and lifestyle on the following: