Happy Friday friends! I am back with another edition of The Friday Five where I share five things that have caught my eye for the week, are in my shopping cart or I am using in some new designs.
You can check out past The Friday Five's HERE and get even more ideas!
This week I am sharing a gorgeous kitchen tour and some fun summer finds that you'll love!
I hope you love this week's picks!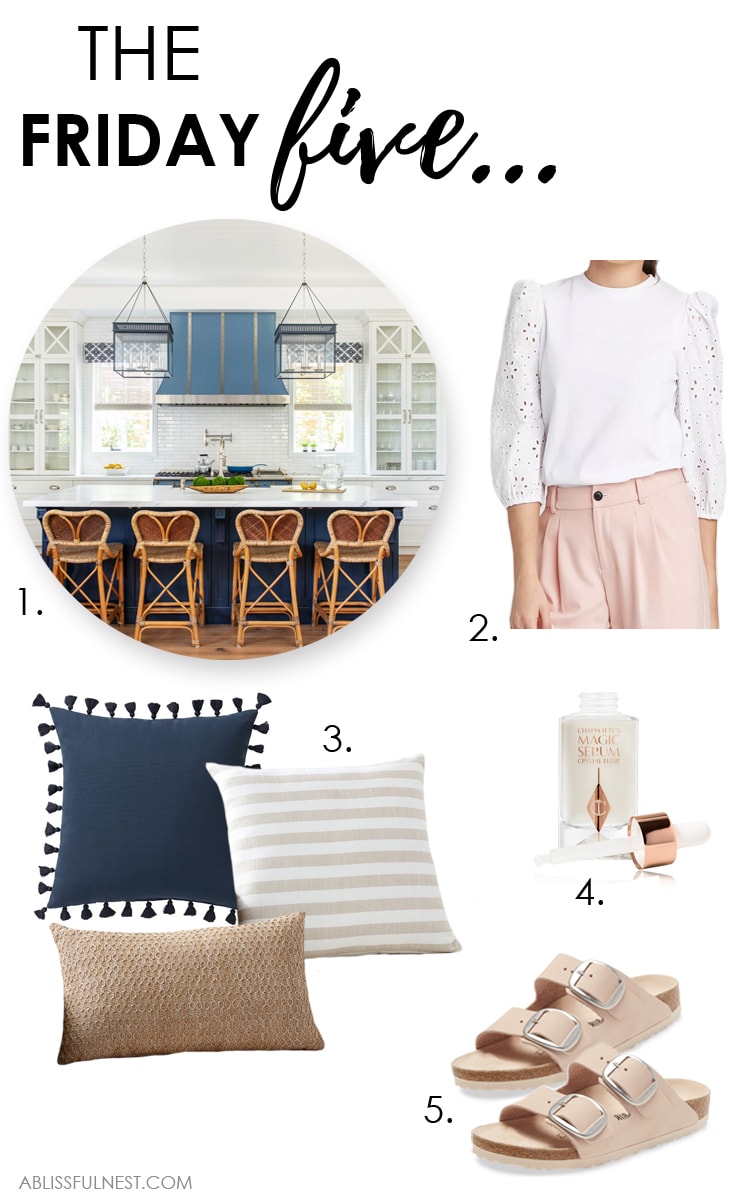 This post contains some affiliate links for your convenience. Click here to read my full disclosure policy.
1. How beautiful is this kitchen by Waterleaf Interiors' Manhattan Beach project? I love how bright and white the space is and the pops of blue and navy just add so much! I love the glass cabinets and wicker island stools too. I could go on and on about this beautiful space! Check out the entire tour here.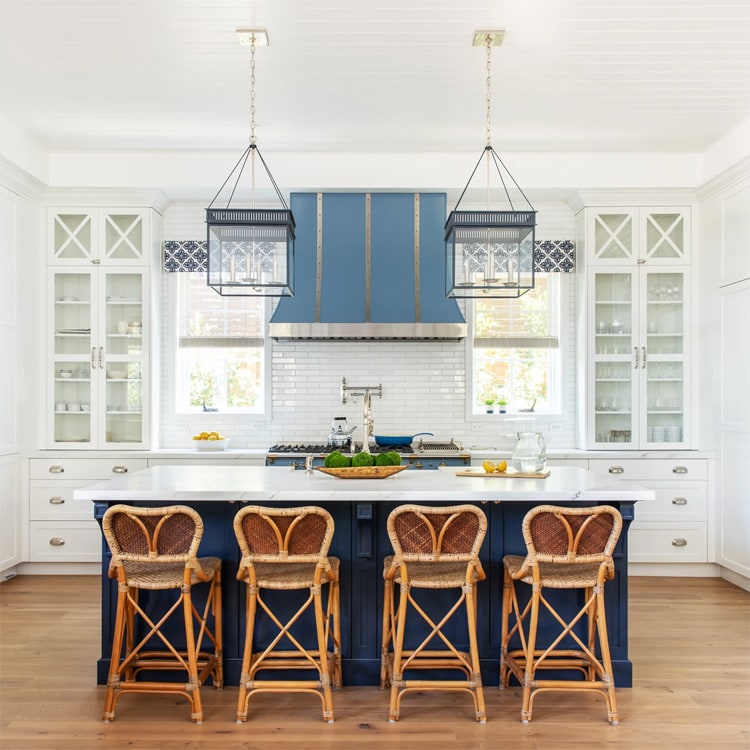 MANHATTAN BEACH BLUE & WHITE KITCHEN
2. I just love this top! I'm always on the hunt for beautiful, versatile tops like this for the spring and summer. This one is under $20 and would look so cute with jeans, shorts or even a skirt! So many ways to wear it, it's a must-have. Shop this eyelet sleeve top here.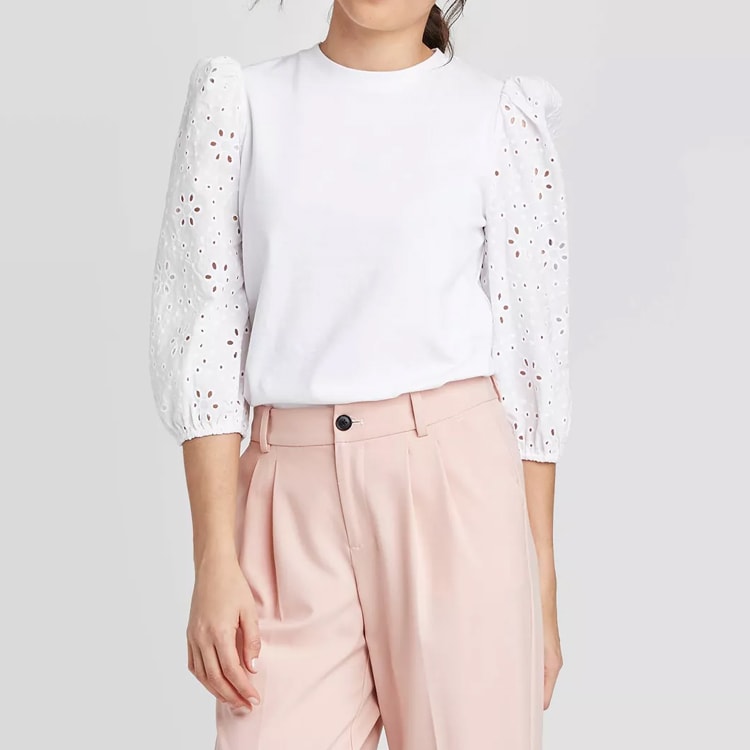 3. Okay, I had to include three pillows here for this one! I just love finding new outdoor pillow combinations and this is my latest favorite. This navy tassel pillow is my favorite! There's nothing better than patio living, right?! Shop the navy tassel pillow here, the tan striped pillow here and the woven pillow here.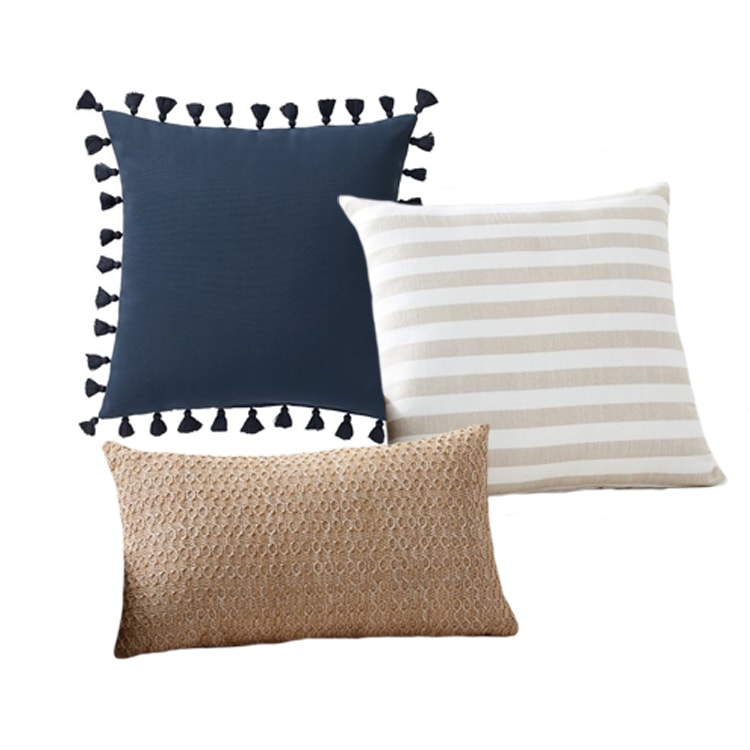 4. I'm super excited to try this new serum because it has such good reviews! It's made with Vitamin C so it's meant to help brighten your skin and help with brightness. I'm always in to try a new product like this! Shop this serum here.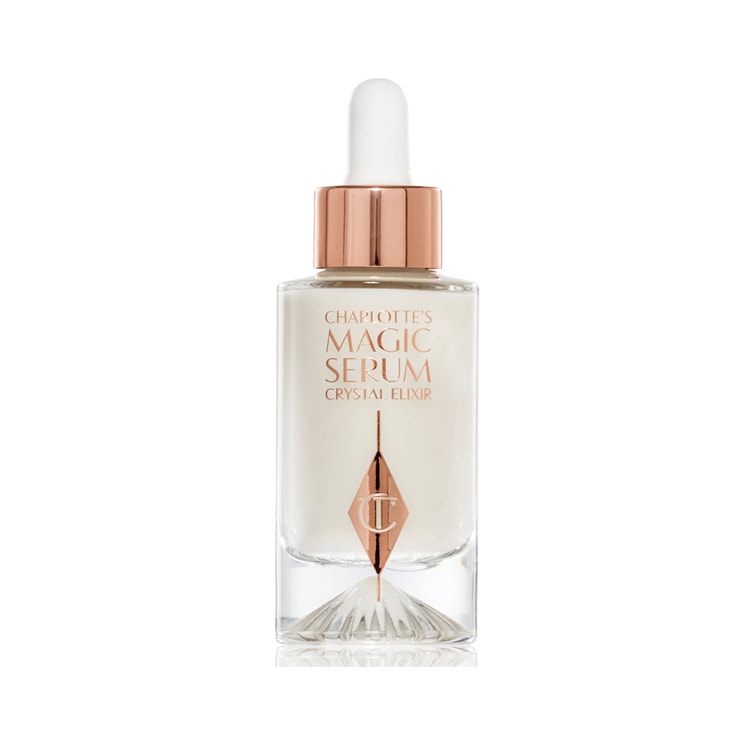 5. If you are looking for a comfortable but cute pair of sandals that are versatile for the summer, these are for you! They come in SO many colors and are just so perfect. They're incredibly comfortable, have great arch support and are super cute on. This is the ultimate shoe to be able to wear all day long! Shop these Birkenstock sandals here.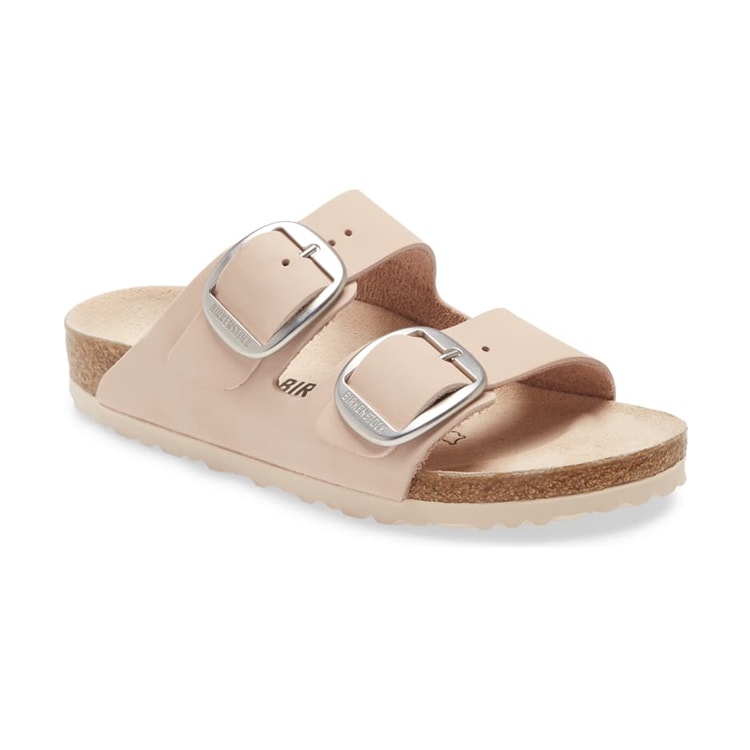 I hope you loved this week's fun picks and have a great Friday!
Follow along to get more of my tips on home decor, DIY and lifestyle on the following: