Happy Friday friends! I am back with another edition of The Friday Five where I share five things that have caught my eye for the week, are in my shopping cart or I am using in some new designs.
You can check out past The Friday Five's HERE and get even more ideas!
This week I am sharing the most beautiful master bedroom, a gorgeous summer dress, must-have summer top, and the cutest doormat!
I hope you love this week's picks!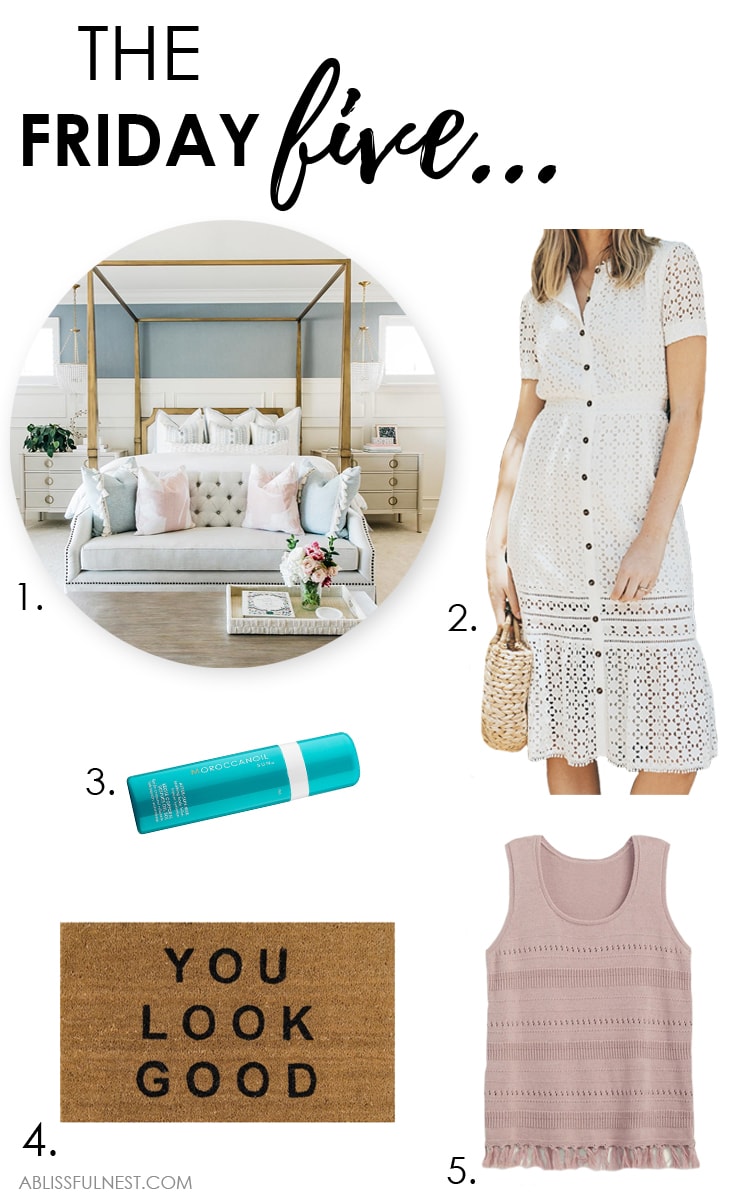 This post contains some affiliate links for your convenience. Click here to read my full disclosure policy.
1. How stunning is this pastel-colored master bedroom by Tracy Lynn Studio? All of the little details make this room what it is – the molding, chandeliers on either side of the bed, and even the matching curtain rods. I love the sitting area at the end of the bed and the wall color too! Now I'm itching to add this color palette to my house, haha! Check out the entire Tickled Pink home here.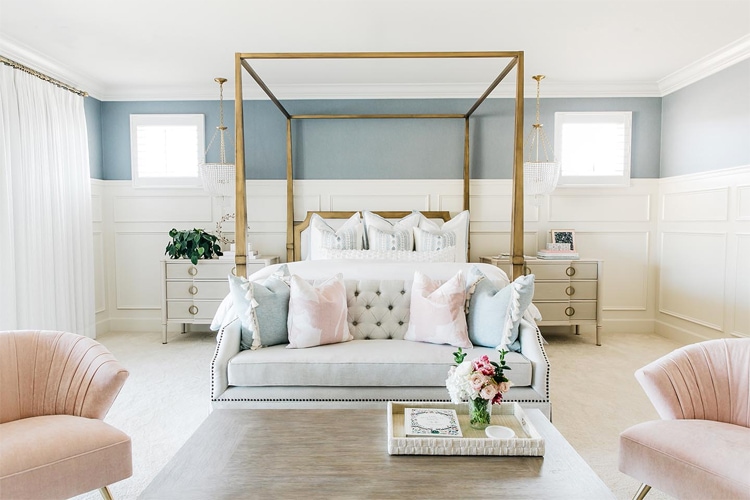 2. I've been looking for the perfect white, summer dress and I think I found it! The length is perfect – you can easily dress it up or down and it's just so beautiful. Shop this white eyelet midi dress here.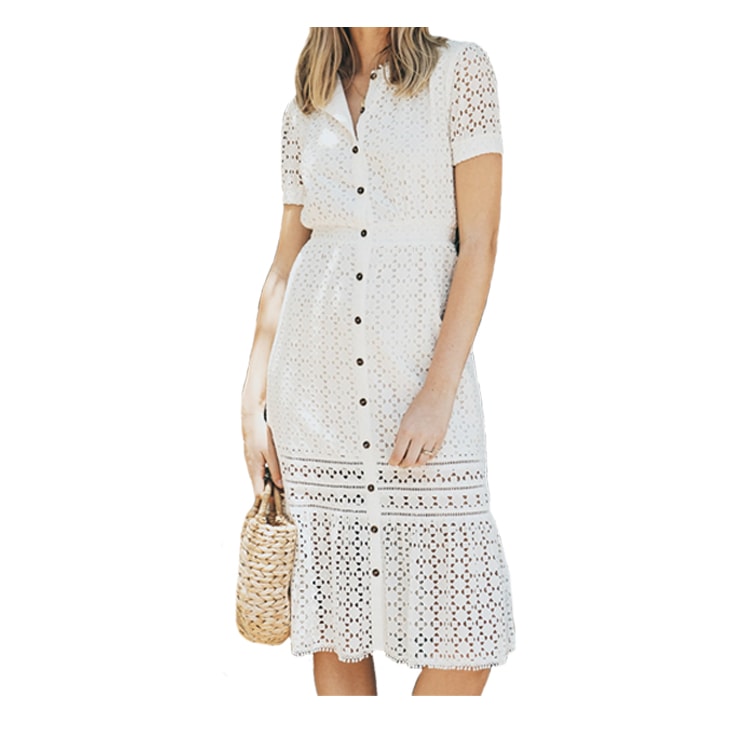 3. If you are spending any time in the sun this summer, which I assume most of you are, you need a great after-sun product and this after-sun milk soothing lotion is a must-have! It is so cooling and feels so good on your skin post-sun. It helps to enhance your glow while also keeping your skin hydrated! Shop this after-sun lotion here.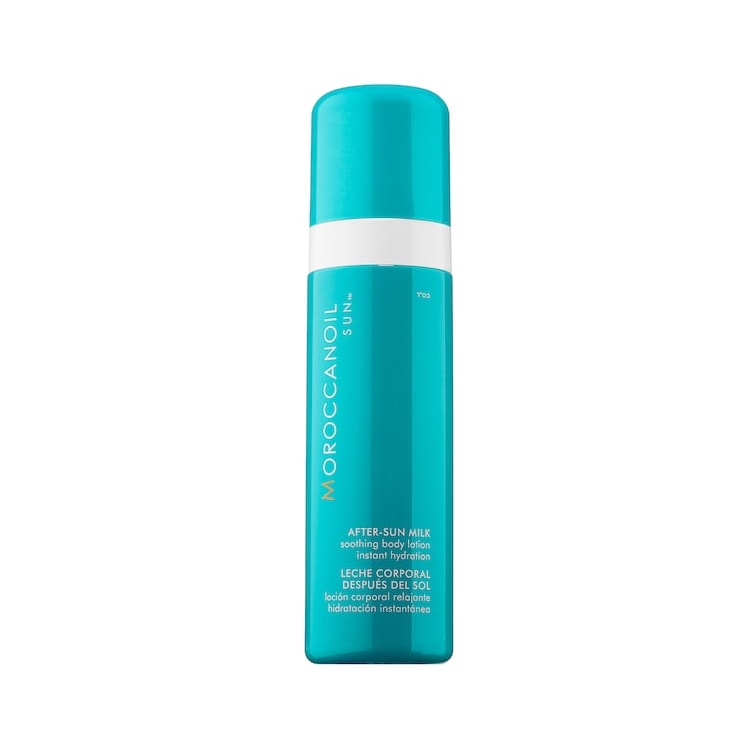 MOROCCANOIL AFTER-SUN BODY LOTION
4. Usually, I find myself picking out your typical doormat, but I saw this one and just LOVED it. I love the snarky line and think it is the perfect mat to layer with a fun striped rug. Shop this You Look Good doormat here.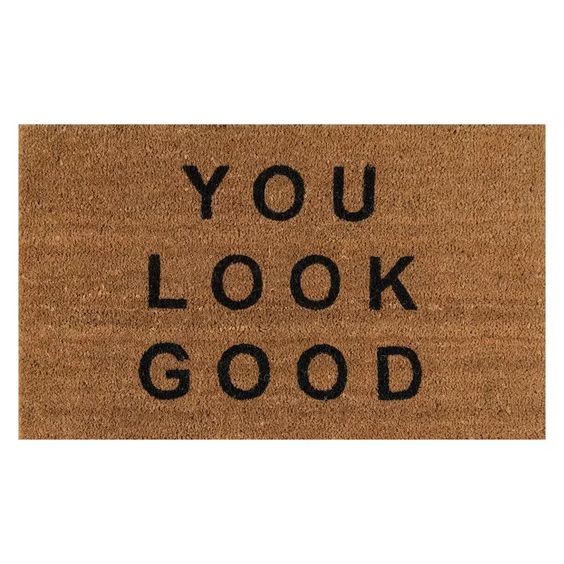 5. There are few things I love more to style during the summer than a beautiful, sleeveless sweater tank like this one! It comes in a couple of colors and is super affordable. It'd be so pretty with white or denim shorts or even with jeans and heels! Shop this sweater tank here.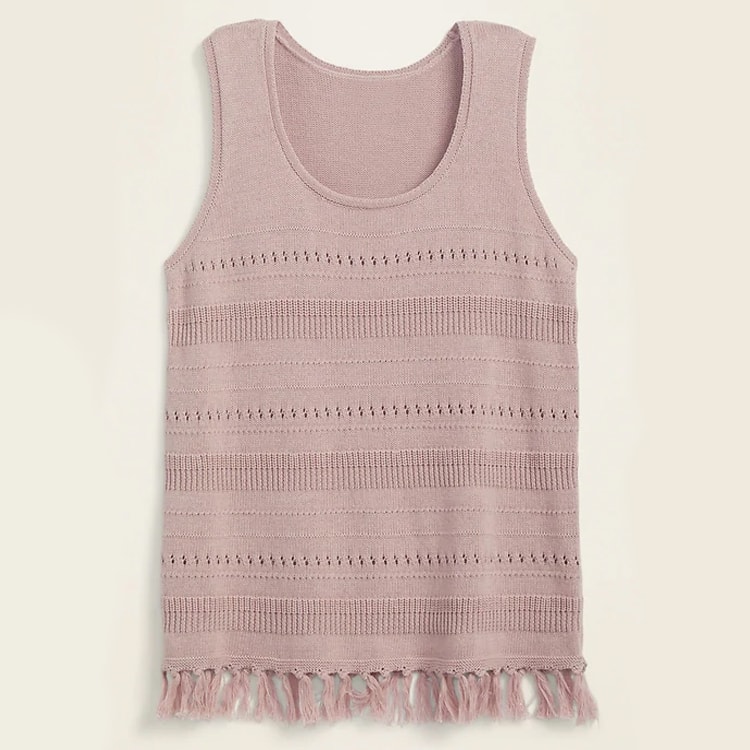 I hope you loved this week's fun picks and have a great Friday!
Follow along to get more of my tips on home decor, DIY and lifestyle on the following: