Happy Friday friends! I am back with another edition of The Friday Five where I share five things that have caught my eye for the week, are in my shopping cart or I am using in some new designs.
You can check out past The Friday Five's HERE and get even more ideas!
This week I am sharing a gorgeous guest bedroom, the prettiest summer dress, a must-have swimsuit for the season and more!
I hope you love this week's picks!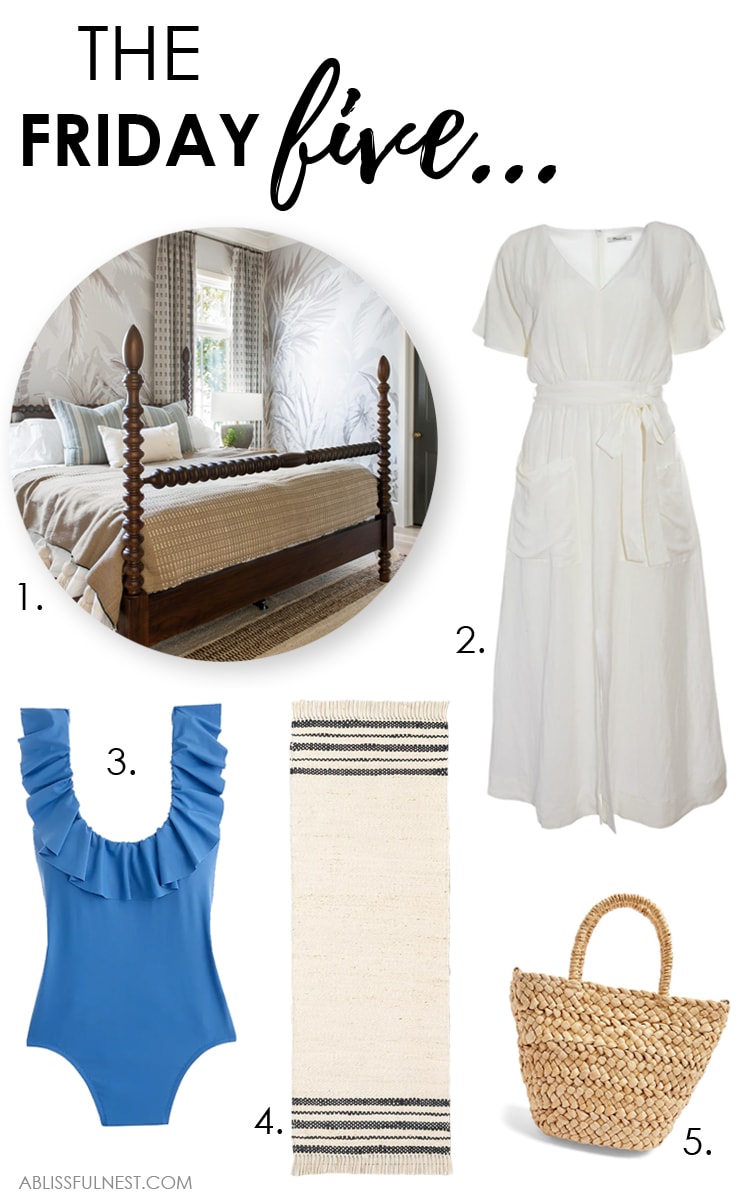 This post contains some affiliate links for your convenience. Click here to read my full disclosure policy.
1. Isn't this bedroom just so pretty? It's by Cortney Bishop and she did such a beautiful job with this space – the palm tree wallpaper is so different and adds so much to the space. I love the ceiling and flooring too. The natural tones are so beautiful together! Check out the entire home here.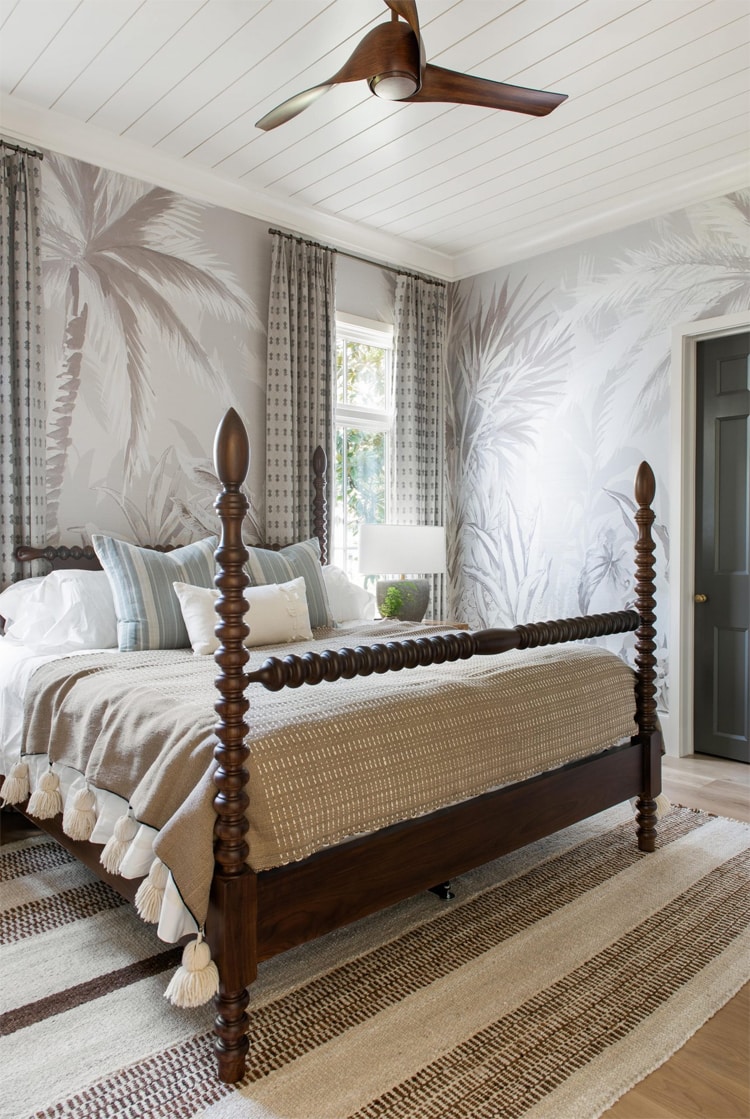 2. I'm always on the hunt for a pretty, flowy summer dress. This white linen midi dress is just that! It's the perfect style for any and every body type. I love that it has pockets too! Shop this white linen midi dress here.
3. This ruffle scoop-back swimsuit is SO pretty! It comes in a ton of colors and the ruffle is so fun and different. It makes a simple swimsuit just a little bit cuter! Shop this swimsuit here.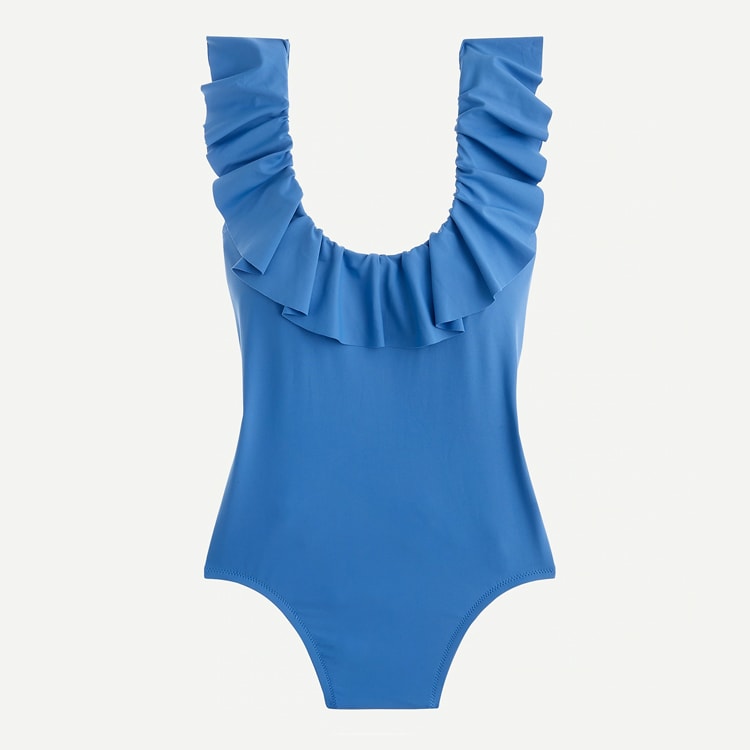 4. This striped jute rug comes in so many sizes! It's really simple but not boring and adds texture to your space. I've been looking for a pretty but simple runner like this and I'm so glad I found it! Shop this striped jute rug here.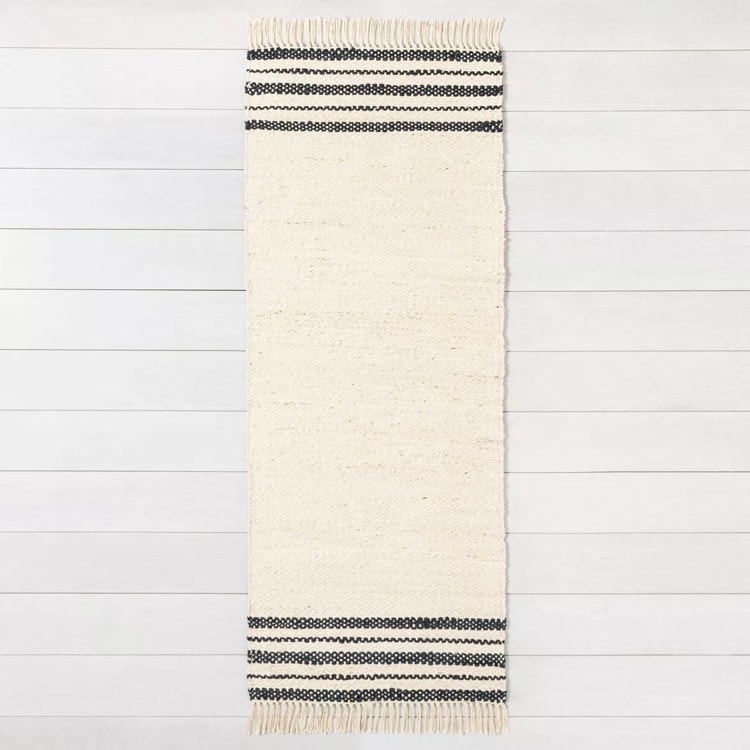 5. I love, love, love that this straw tote is mini! It's so different than a beach bag sized tote so it's perfect to use as a day bag this summer. It's under $50, too! Shop this mini straw tote here.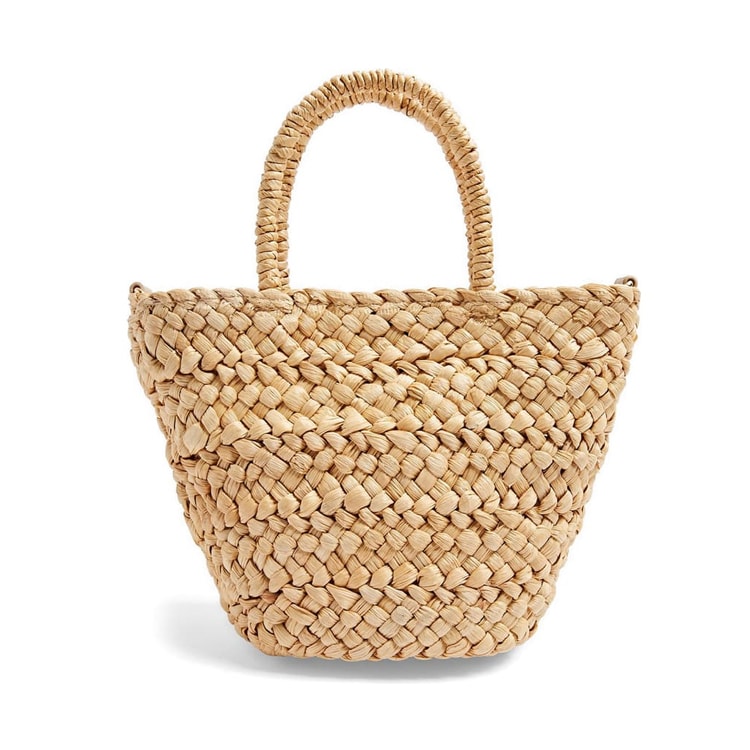 I hope you loved this week's fun picks and have a great Friday!
Follow along to get more of my tips on home decor, DIY and lifestyle on the following: