Happy Friday friends! I am back with another edition of The Friday Five where I share five things that have caught my eye for the week, are in my shopping cart or I am using in some new designs.
You can check out past The Friday Five's HERE and get even more ideas!
This week I am sharing a gorgeous lakefront living room, the coziest top and hat and some fun new home finds.
I hope you love this week's picks!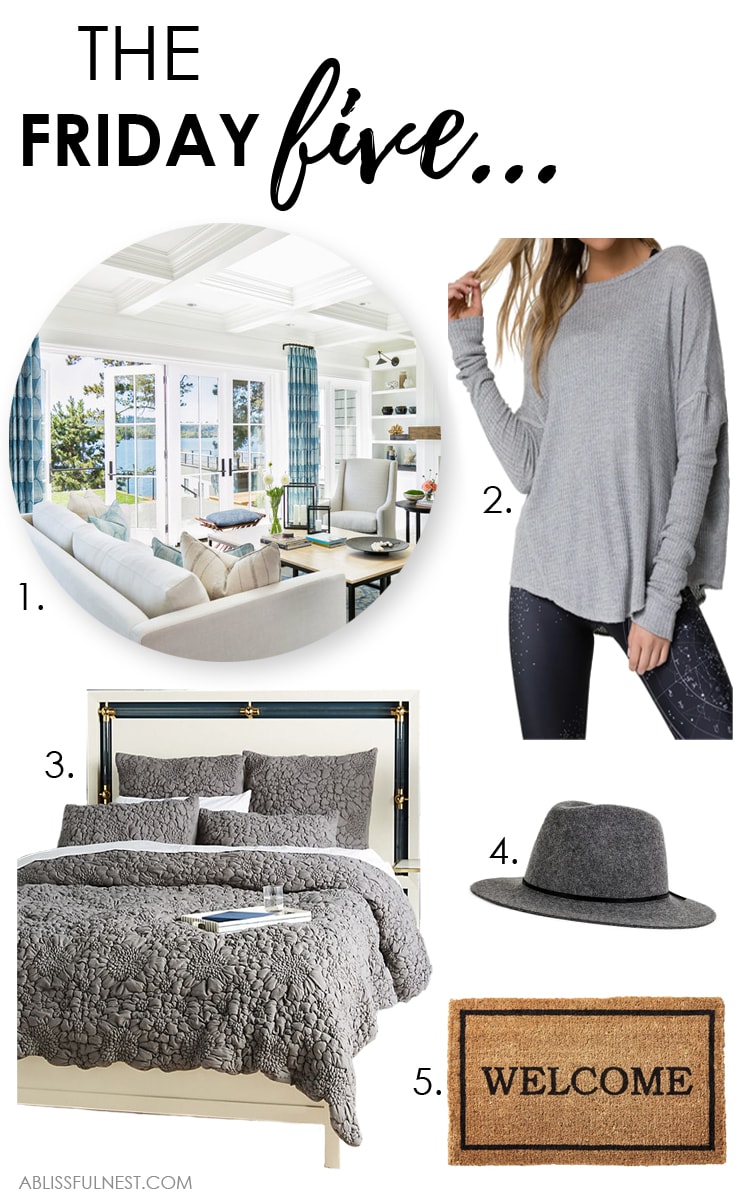 This post contains some affiliate links for your convenience. Click here to read my full disclosure policy.

1. This stunning lakefront living room is a part of Kelly Nutt Design's 43rd Ave Residence design. It's so stunning, bright, and airy and I love all of the textures and the color palette too. The ceilings add so much to the space and the entire wall of doors is such a fun addition. Check out the entire home here.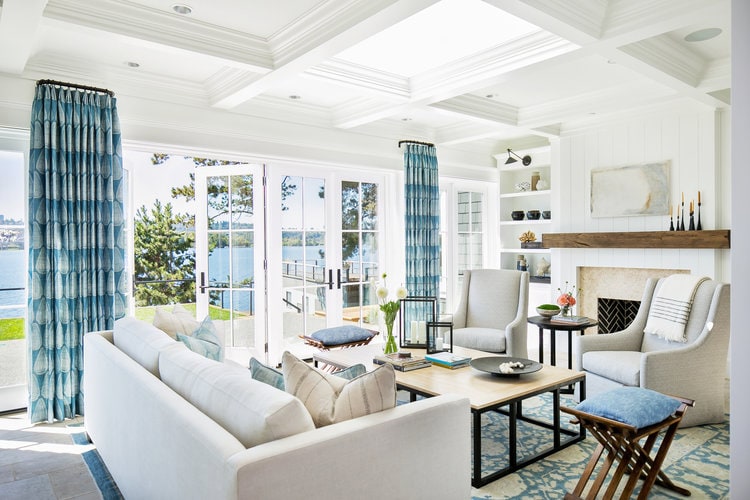 2. This gray waffle knit pullover is such a cozy basic that you need to add to your wardrobe this season! It's perfect to layer with too. Shop this gray waffle knit pullover here.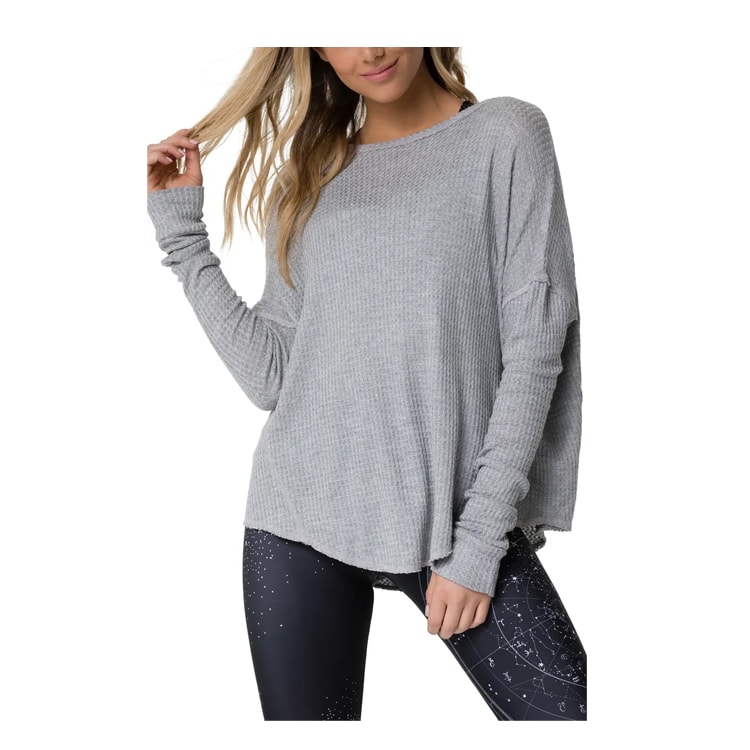 3. I love this textured quilt – it comes in SO many colors but this gray color is something so different and really stands out. It's so pretty! Shop this floral textured quilt set here.
4. I'm always looking for a hat I really love and I think this gray fedora is just that! It's affordable but looks like it was expensive, and it's a great neutral for the upcoming months. Shop this gray fedora here.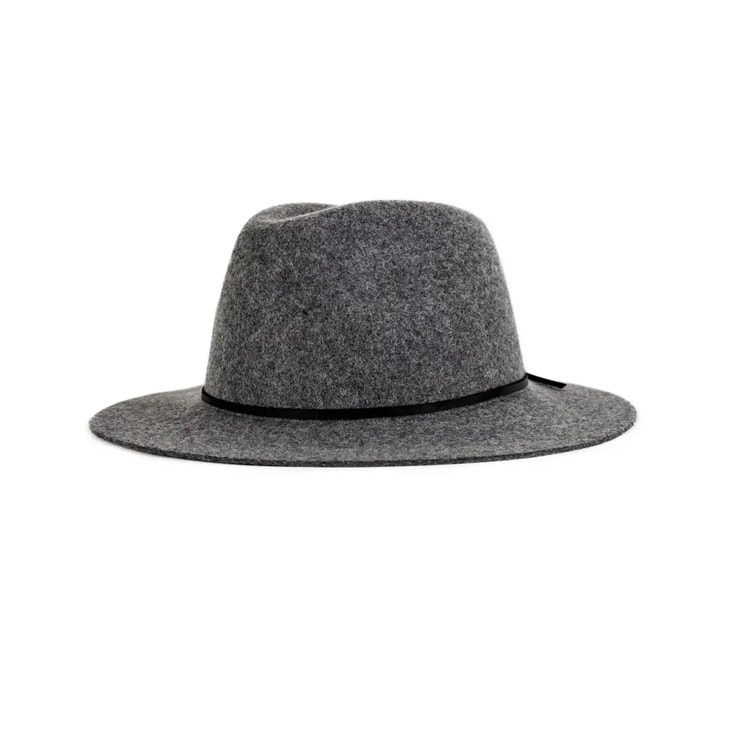 5. I'm always switching out our front door mat, as I think a lot of us do, and this one caught my eye because it's simple but you can use it year round! It's a great piece to add to your front porch. Shop this Welcome door mat here.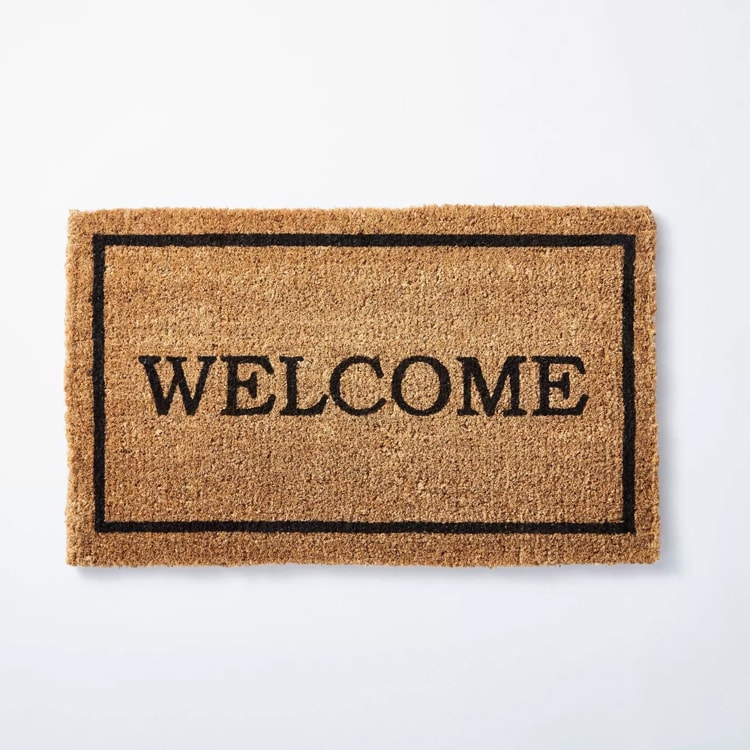 I hope you loved this week's fun picks and have a great Friday!
Follow along to get more of my tips on home decor, DIY and lifestyle on the following: