I have been getting quite addicted to my essential oil pack I got a few weeks ago and have been using them all around our home. Though I had been using EO's over the last 2 years, now with my education packet I feel even more empowered to use them in new ways I had not thought of before. So I wanted to share one of my new favorites with you.
Thieves vitality essential oil is so great for so many ways. It is one of those oils that I think is a necessity and you can see why below.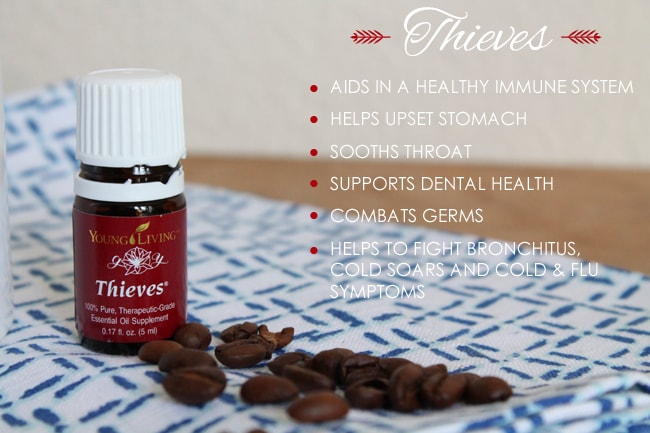 With all Lauren's respiratory issues, this has become my go to source for helping elevate some of her symptoms and quickly. Though her issues have lessened over the last year since seeing a nutritionist, she does still get sick from time to time (especially recently during the winter season). AND when she gets sick, 9 times out of 10 so do I. Enter in Thieves. I am a huge coffee drinker. I have to have 2 cups a day . . .at least. And to help support my immune system and for a yummy flavor to add to it, I LOVE adding in Thieves Vitality.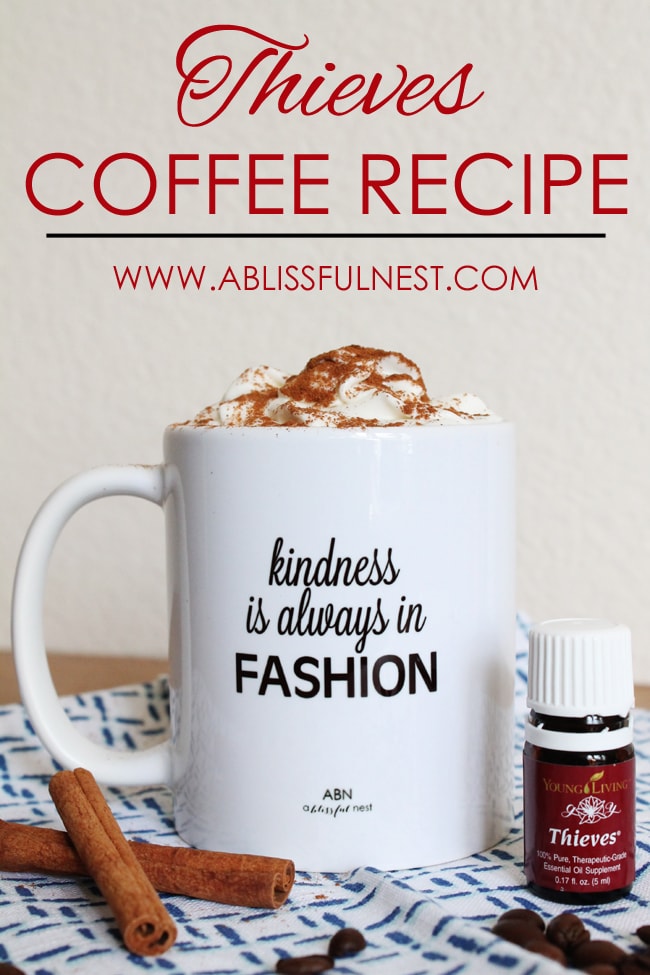 It has a a little lemon, clove, cinnamon, eucalyptus and rosemary in it and it smells so delicious.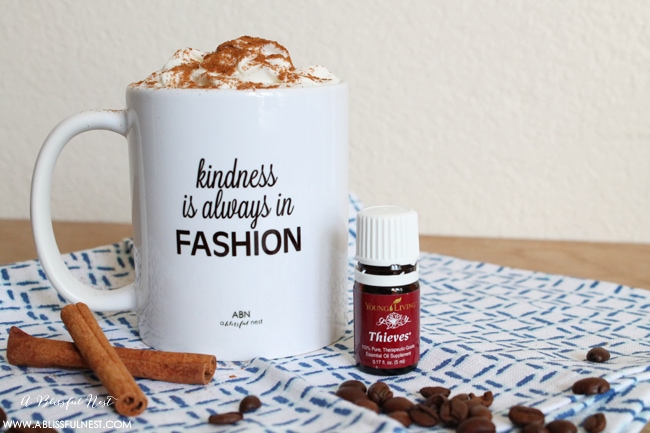 So here is what you need:
1-2 drops of Thieves Vitality essential oil
1 cup of coffee or capuchino
whipped cream
cinnamon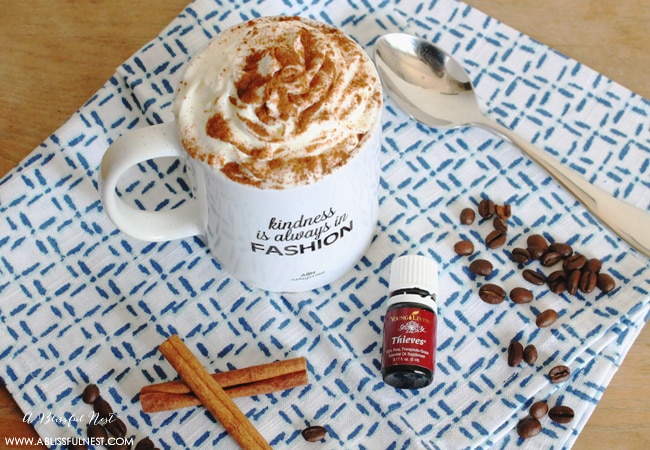 You don't need to add more than a drop or 2 (if you like it strong) and mix with a spoon. Top with whipped cream and some cinnamon.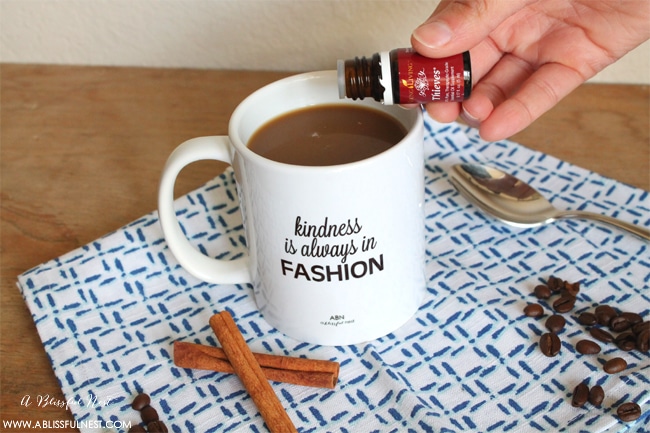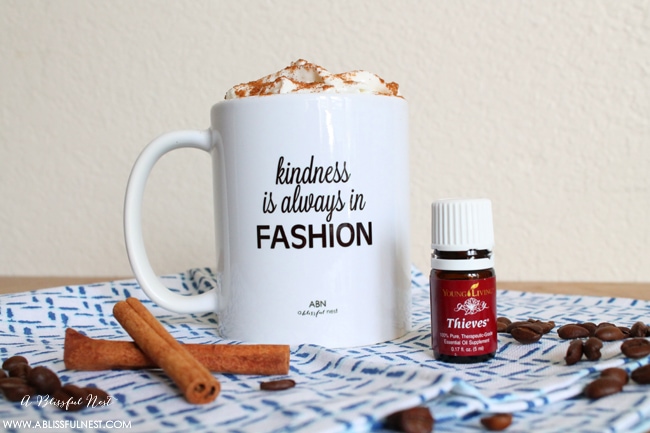 I'm telling you this is soooo delicious AND it will help you combat that cold that creeps up on you. Gotta love that! And it is soooo cute in my new Kindness Mug!
NEED TO BOOKMARK THIS POST FOR LATER?
PIN OUR IMAGE:

Disclaimer: These statements have not been evaluated by the Food and Drug Administration (FDA). These products are not intended to diagnose, treat, cure, or prevent any disease.  The information on this site is not intended or implied to be a substitute for professional medical advice, diagnosis or treatment. Please confirm any information obtained from or through this web site with other sources, and review all information regarding any medical condition or treatment with your physician. Never disregard professional medical advice or delay seeking medical treatment because of something you have read on this website.