This post has been sponsored by all®- free clear laundry detergent and Walmart. All thoughts and opinions are my own.
Welcome to spring everyone! With that comes the hard part in our family to manage - seasonal allergies. Lauren is such an active 9 year old and the majority of her time is spent at the softball field or at the barn riding horses when she is not in school. You can only imagine what she looks like when she comes home! But never mind what we can see, how about what we can't see. The Texas winds are crazy and there is so much pollen and allergens floating around that even your eyes and skin are super sensitive and can start to itch. I have spoken to this being a problem in our family many times and I have had some success to getting it under control so it is not tracked into the house. But when I discover something new you know I love to share it with you.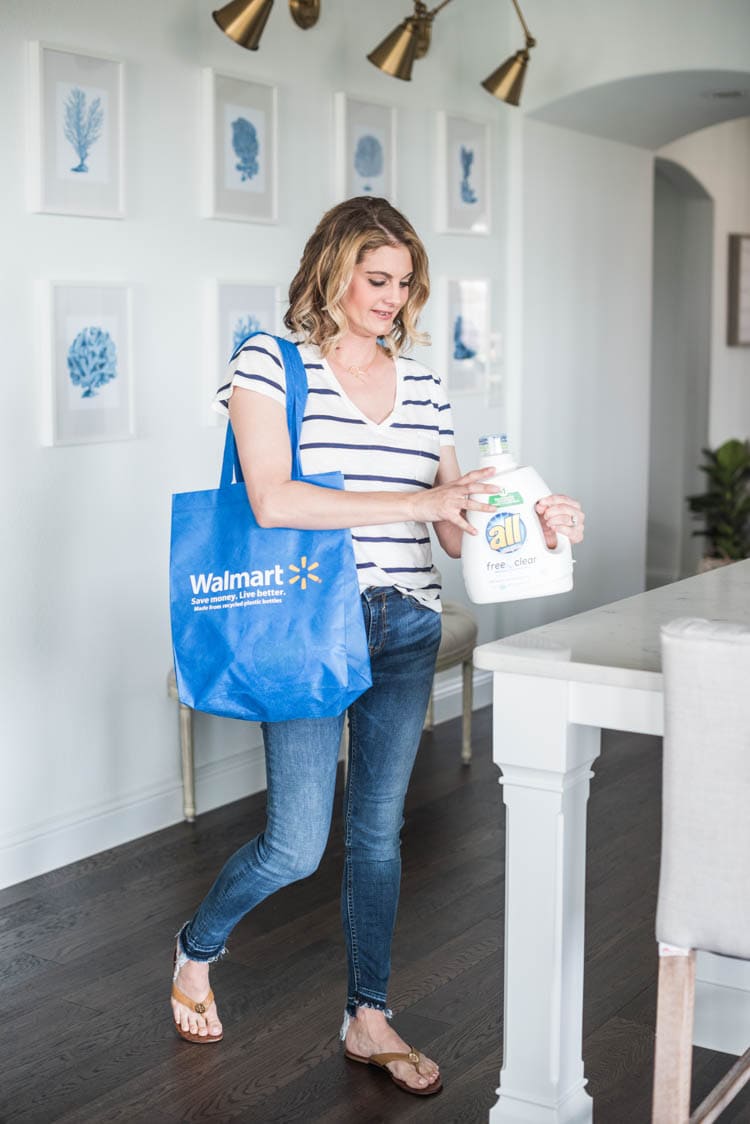 Lately, I have been researching ways to get our clothes clean and combat our sensitive skin issues and I was introduced to all® Free Clear. I had heard about it from friends and how it had made a difference with their similar issues. So I took myself off to one of my favorite stores - Walmart. I am such an avid Walmart shopper and love the Super Walmart down the street. It is so easy to navigate the aisles and they have everything. The laundry aisle is in the back and always on the grocery side. I especially love their gluten free aisle, but that is another talk for another day!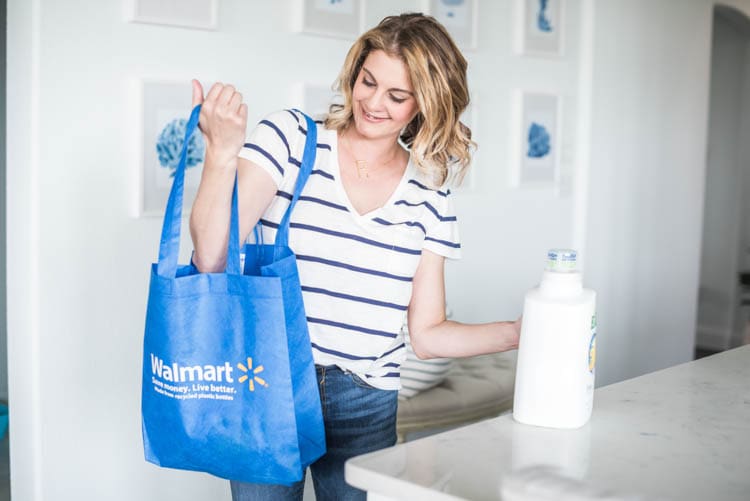 I picked up 3 all free clear products to try; the all® free clear liquid, all® free clear with Stainlifters Mighty Pacs and the all® free clear dryer sheets. I got all of these from Walmart.
We have always been a liquid detergent family, but I started using these Mighty Pacs and I am hooked. They are strong and really get the stains out. They truly pack a punch!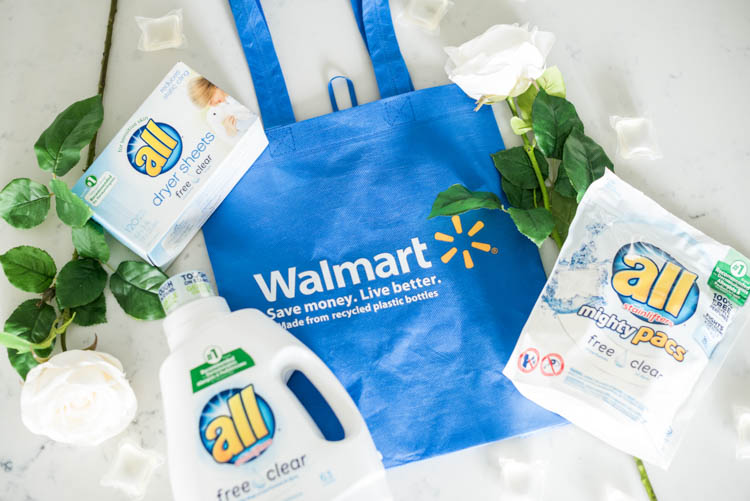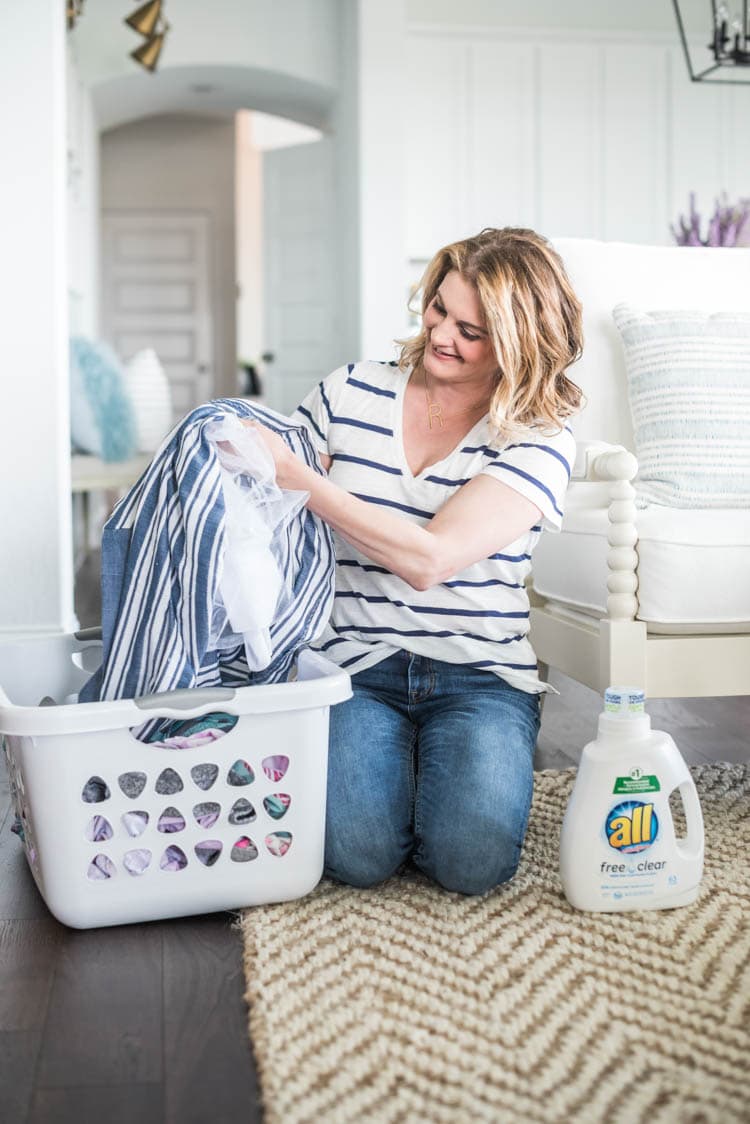 I always find myself inspecting Lauren's clothes before they go in the wash for grass stains, things in the pockets and the occasional rip in the pant legs. Then I know it's time to use all® free detergent.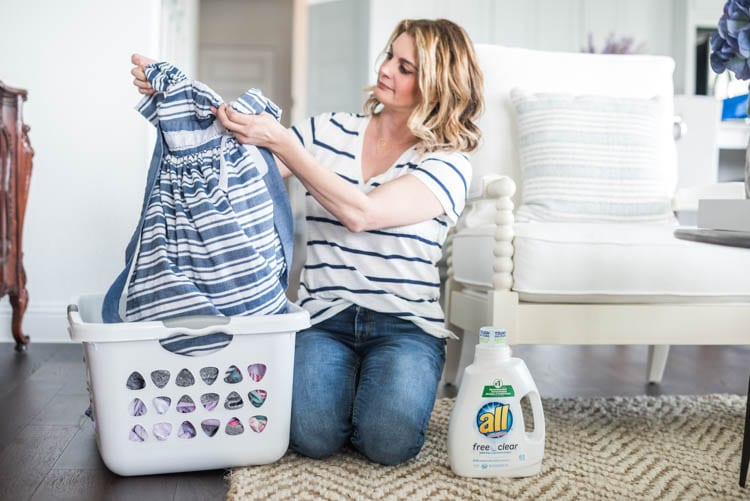 Typically it is this guy though - all® free clear liquid. He is my favorite partner in crime to get our clothes clean and free of allergens (all® free detergent washes away 99% of allergens!). I truly love that these products are hypoallergenic, and fragrance free.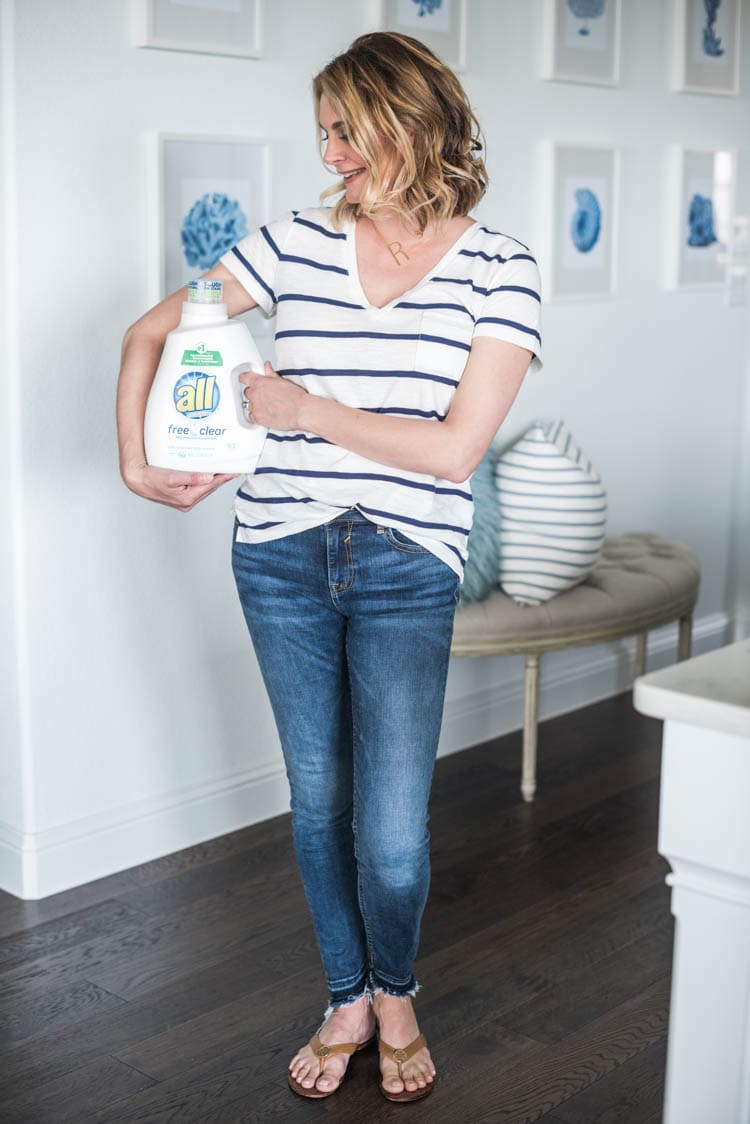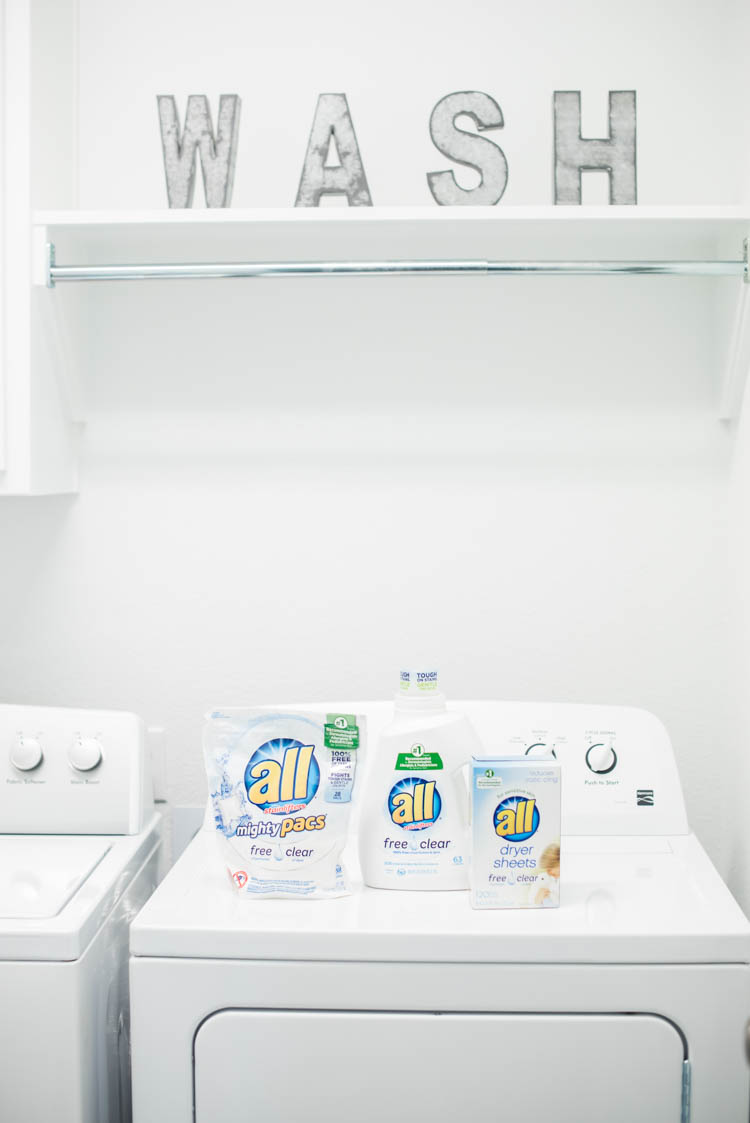 I feel armed and ready to take on this allergy season and protect my family's sensitive skin.
Here are a few tips of what I do before the clothes hit the laundry room to help as well.
Tips to Combat Allergens in Your Home:
Take shoes off at the front door
Hang jackets up at the door and don't drag them through the house
Change socks after entering the house and throw them immediately into the laundry
Wash hands right after walking in the door
Wash clothes with all® free clear products for a simple + impactful way to wash clothes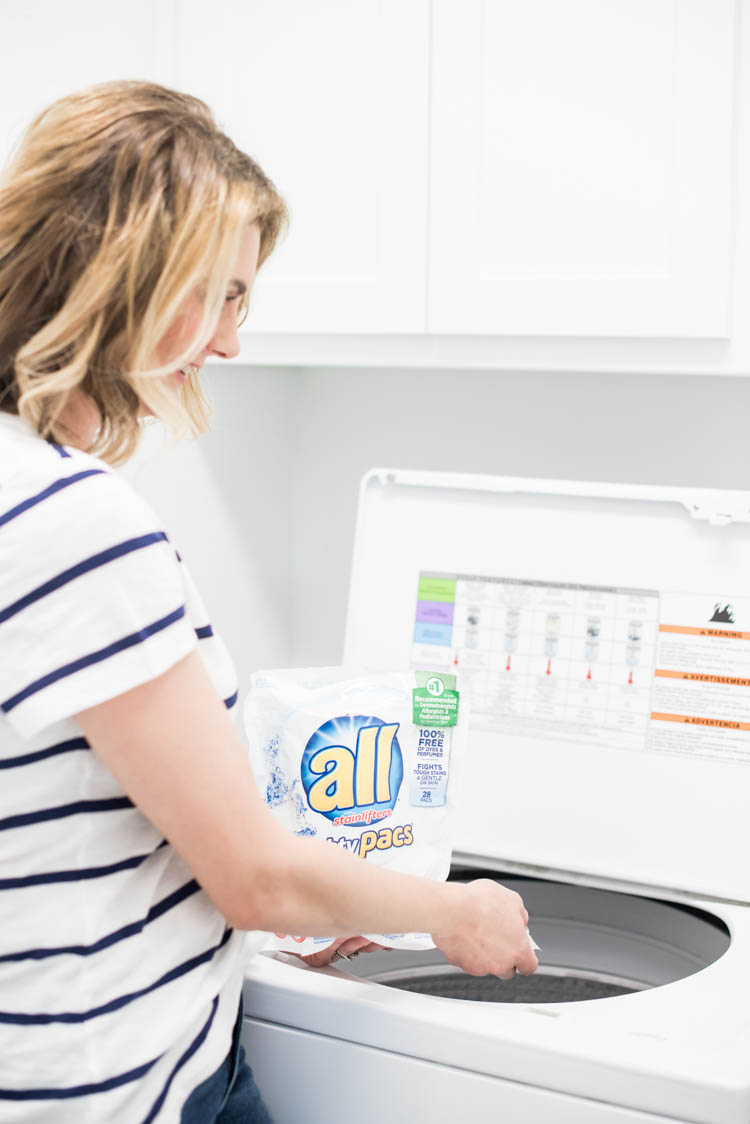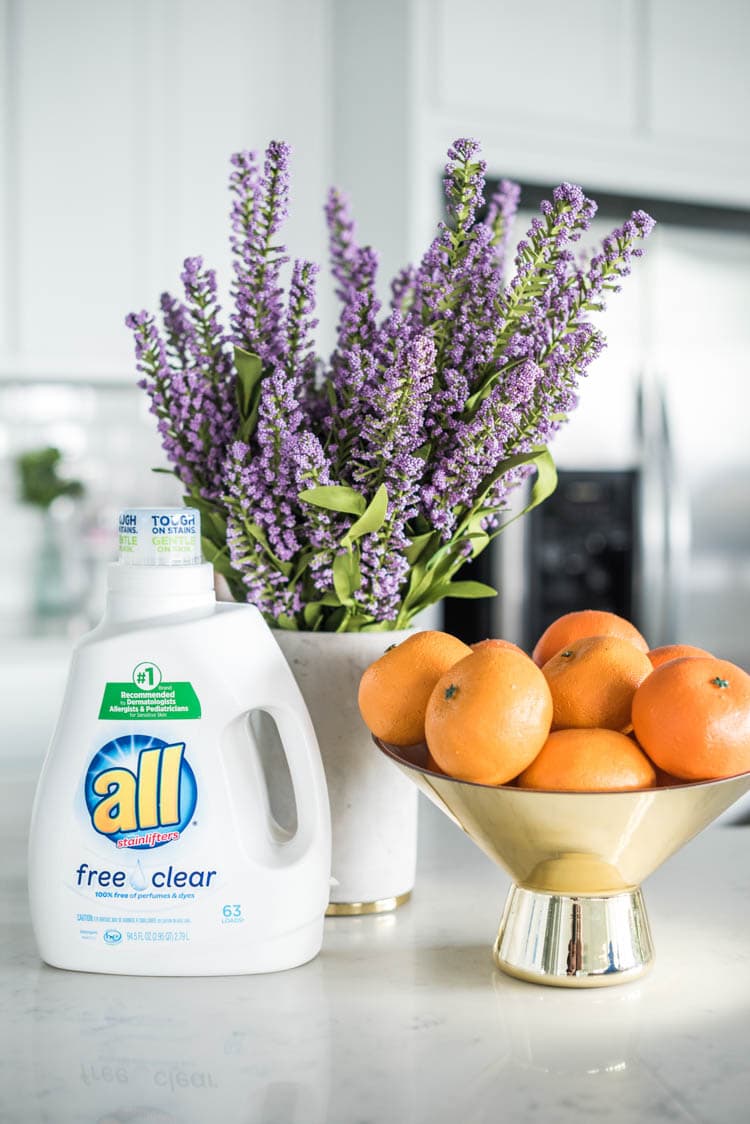 To find your nearest Walmart store, check out their store locator HERE. I know you will love these products as much as we do!

**Photography by Sweet Memory Photography
THIS IS A SPONSORED POST. A BLISSFUL NEST HAS RECEIVED PAYMENT, TRADE, AND/OR PRODUCTS FROM ALL® FREE CLEAR LAUNDRY DETERGENT IN EXCHANGE FOR PROMOTING. HOWEVER, ALL OPINIONS STATED ARE OUR OWN.