Happy 2018! It's Cecilia from Home with Keki and I got some exciting information for you. This is not only the best topic because it is the beginning of 2018, but just last week was the Design Bloggers Trend Talk of 2018. In case you missed it, no worries, I am here and sharing with you all the top Home Design Trends for 2018 straight from High Point Market. What is High Point Market? High Point Market is basically the hub of the largest home furnishing show in the world, located in North Carolina, this grand event is held twice a year. As they say, "it is like fashion week" for the home with over 75,000 attendees, and about 11.5 MILLION sq. ft of show space. When I was there I got to see what is coming in home trends and products and I am sharing it with you all my top Home Design Trends for 2018.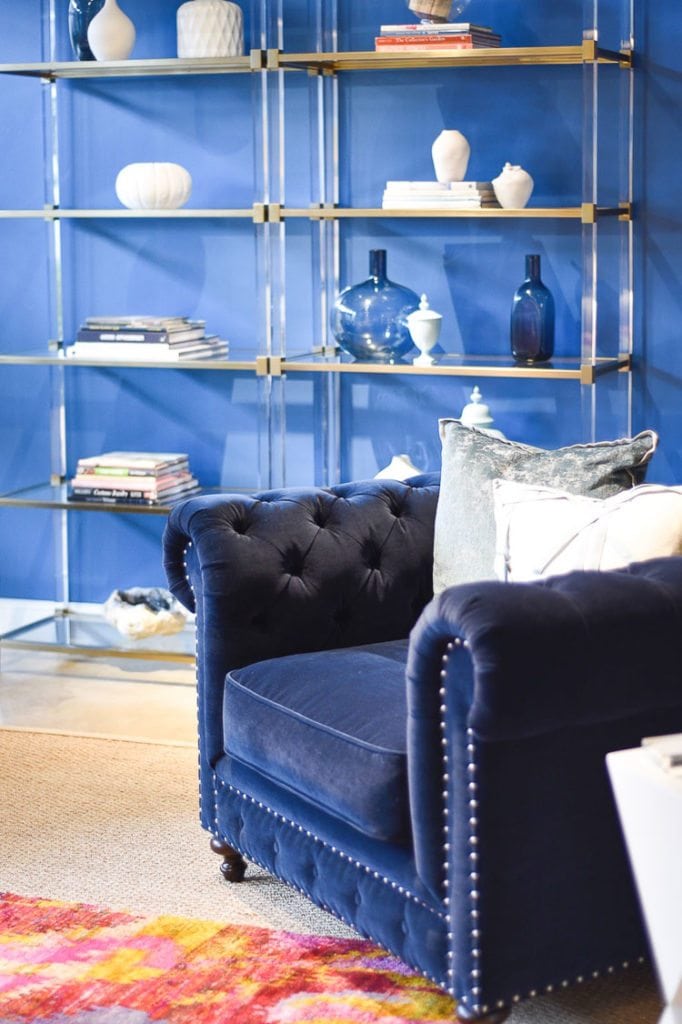 Top Home Design Trends for 2018:
Of course there are many trends that are going to be seen in the home design world this year, but I have narrowed it down to my top 5 favorite trends and I think you'll agree.
Trend 1 – Brass is Still Boss
I am very happy to report brass is still boss. I saw it everywhere at High Point Market. From coffee tables to chairs and art frames. If you thought brass was slowing down, guess again. It is still strong and not going anywhere soon.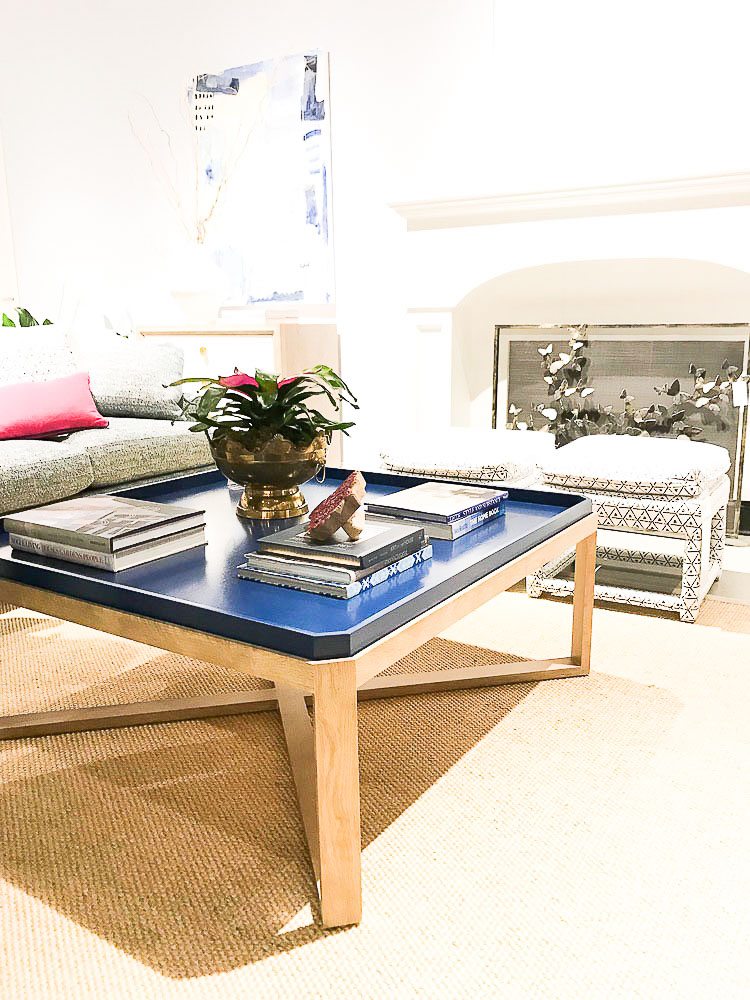 I am especially loving it in accessories this year and this is a easy way to bring it into your home without over committing to a large piece like a chair.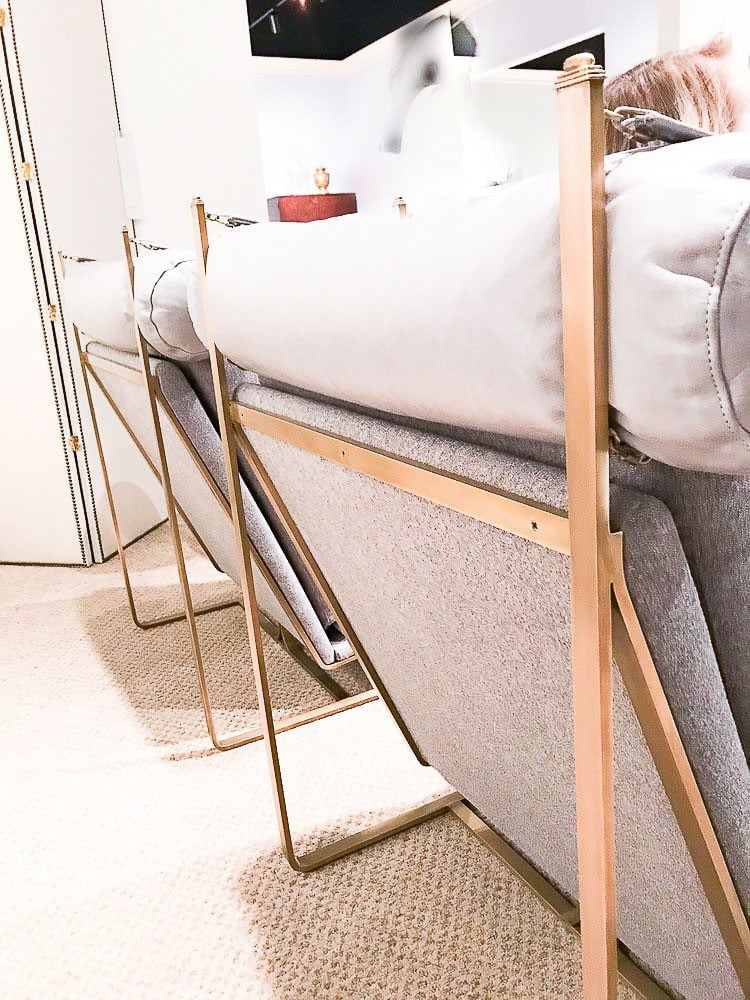 But if you decide to go into the direction of furniture pieces, I am loving the brass accents on chairs and gorgeous side tables like this below. It definitely adds a bit of glam to a room.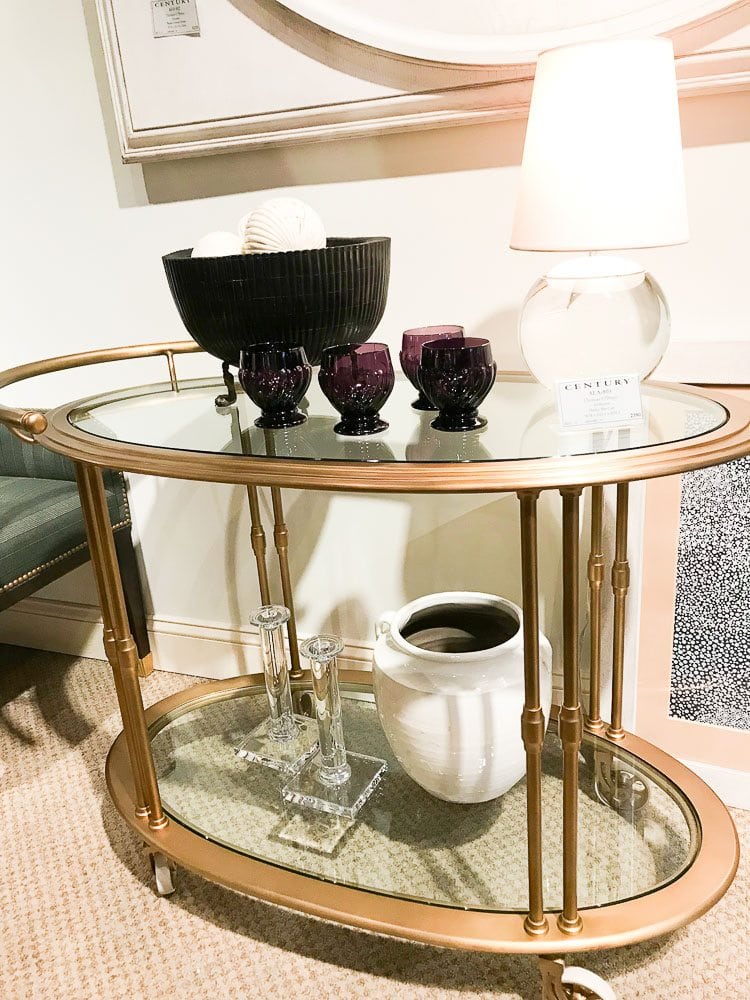 I love how the bar cart above and this coffee table below also are mixed with glass. It elevates it to a much more classic silhouette.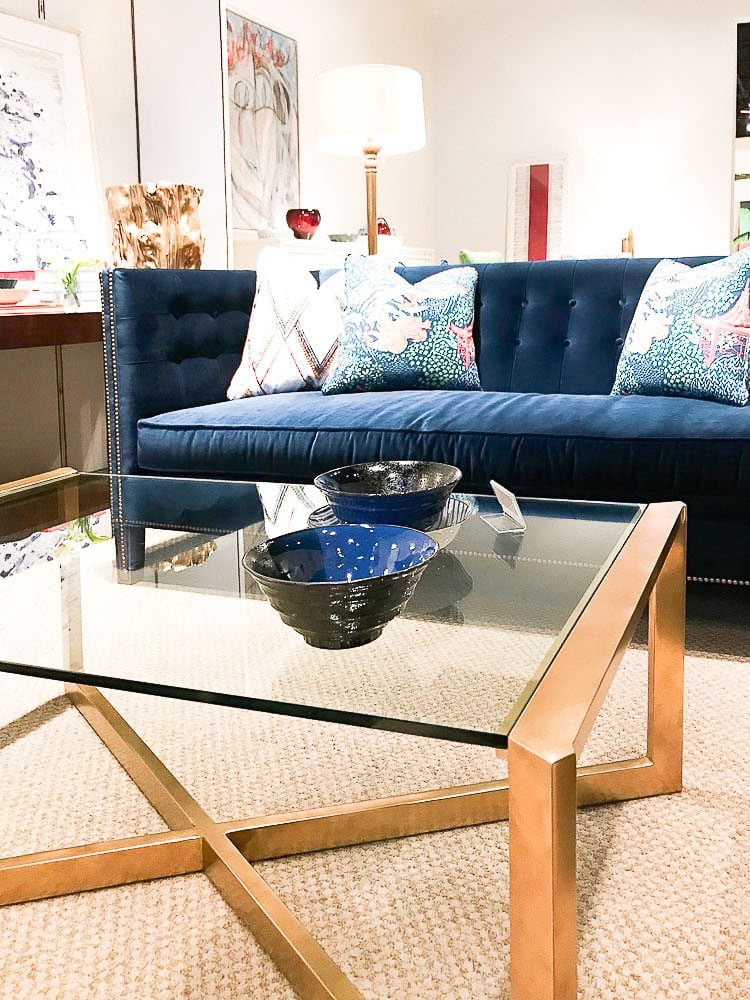 And you can't forget light fixtures in brass. It is such a beautiful finish that you can match to your window treatment hardware or cabinet hardware in the same room.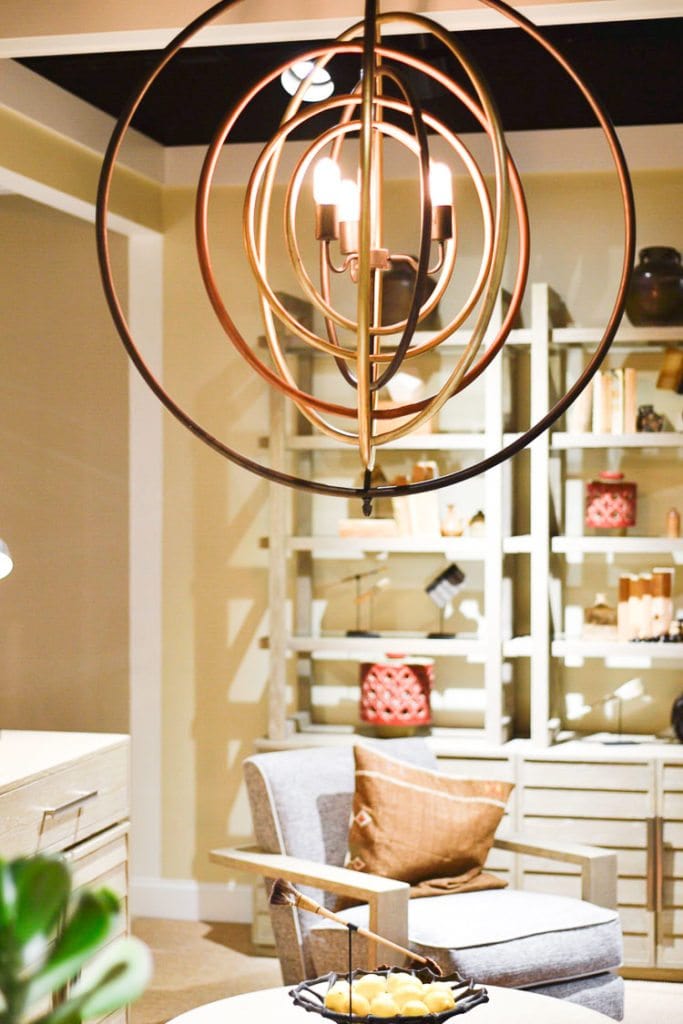 Trend 2 – Geometric Profiles
Now, this is definitely something new. Remember we would see pillow fabric or drapery with geometric patterns a few years ago? Well, imagine three dimensional geometric patterns on furnishings. I just love how the craftsmanship has come alive in heavy furnishings with this kind of look.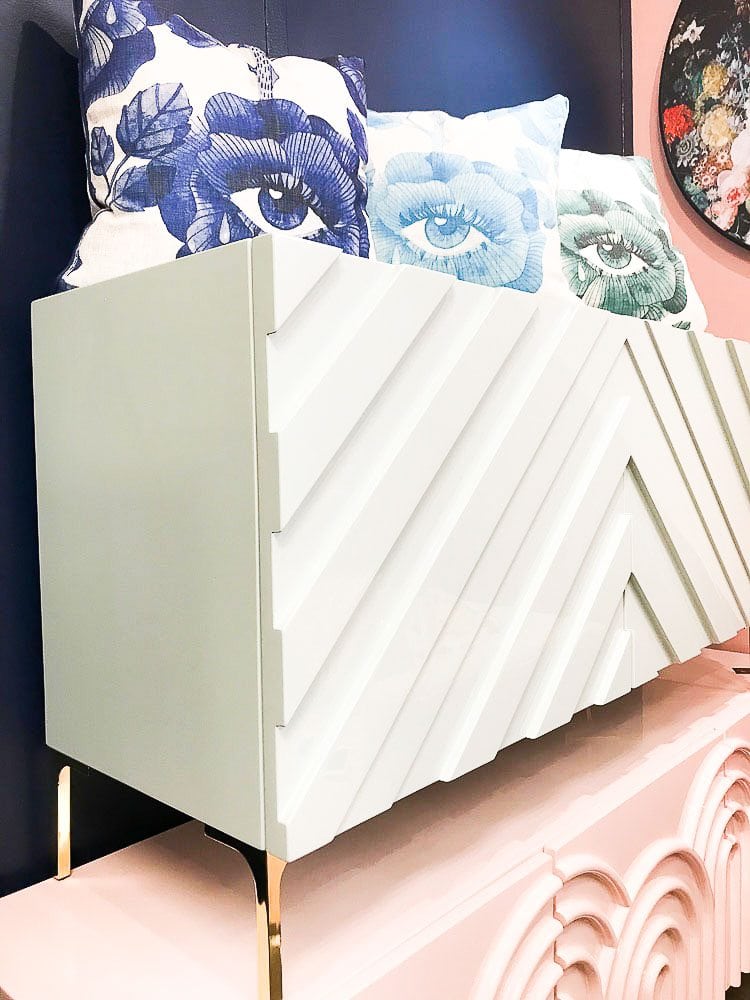 These cabinets take on a whole new look with the raised paneling. Their patterns are fun and whimsical and really add detail to the pieces.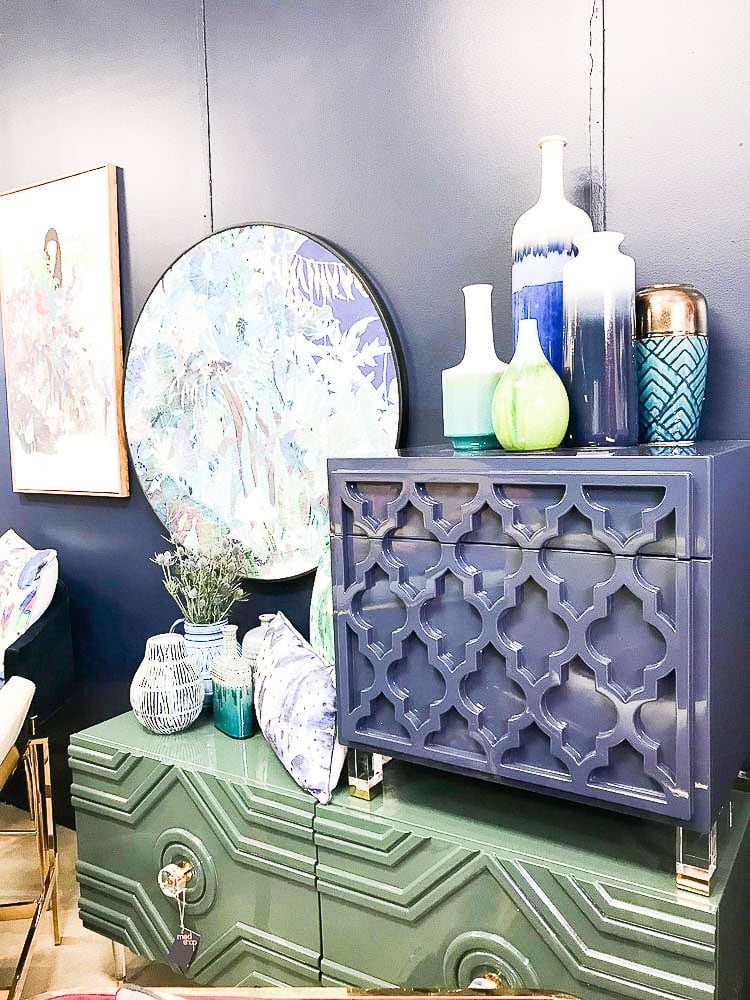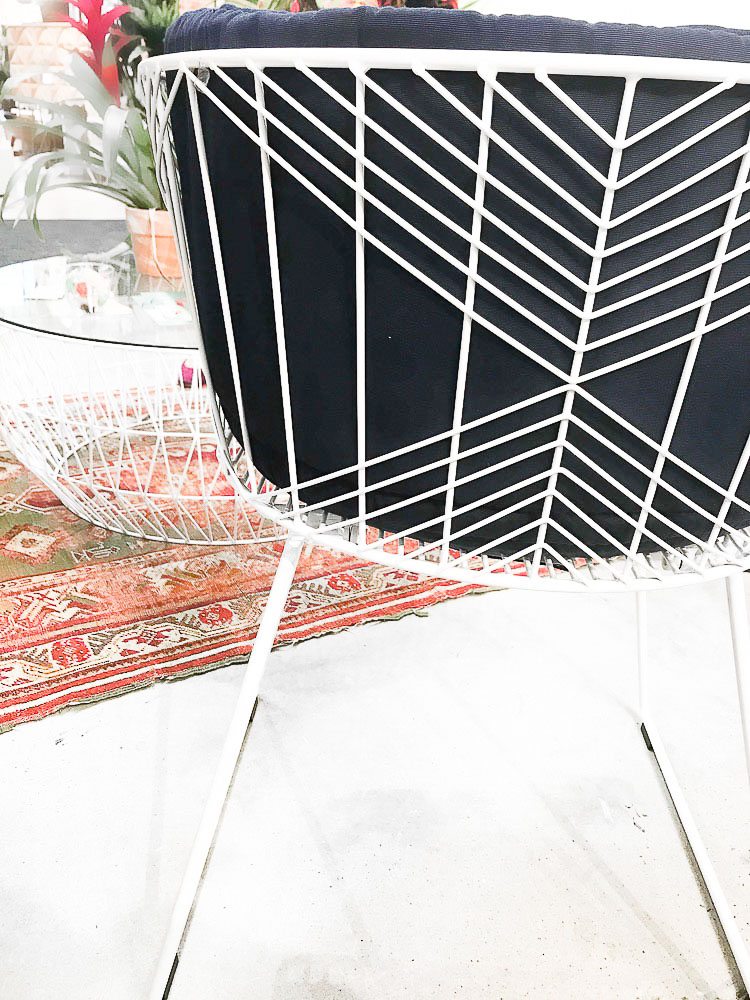 These gorgeous backed chairs have a fun geometric pattern to them too. You definitely don't want to put one of these up against a wall so you can't see the backs!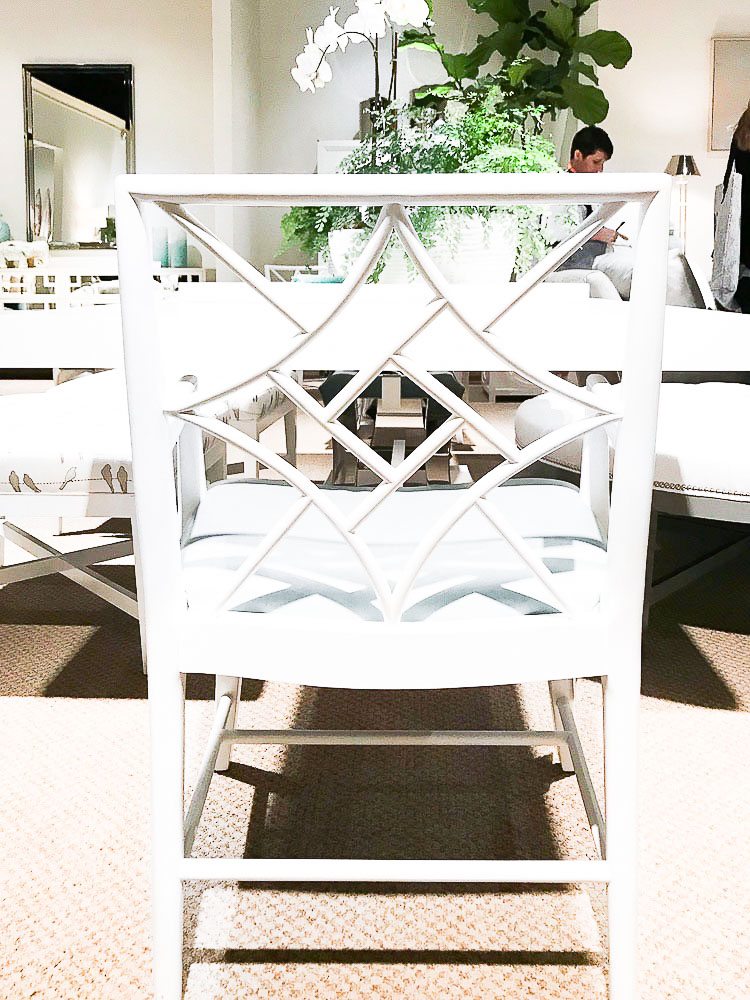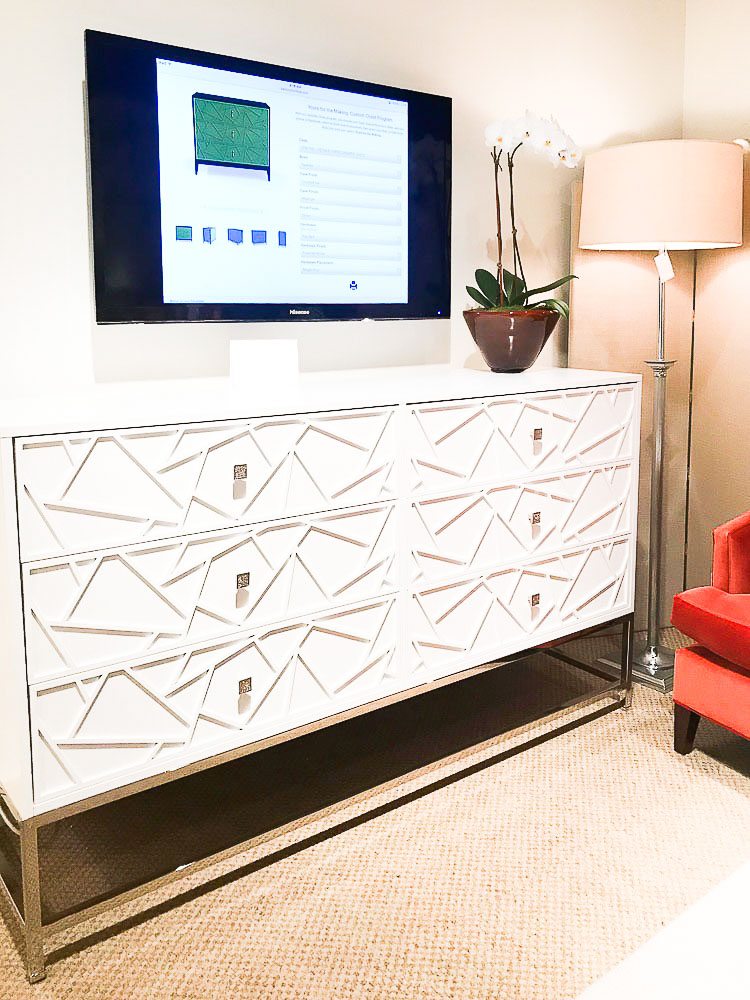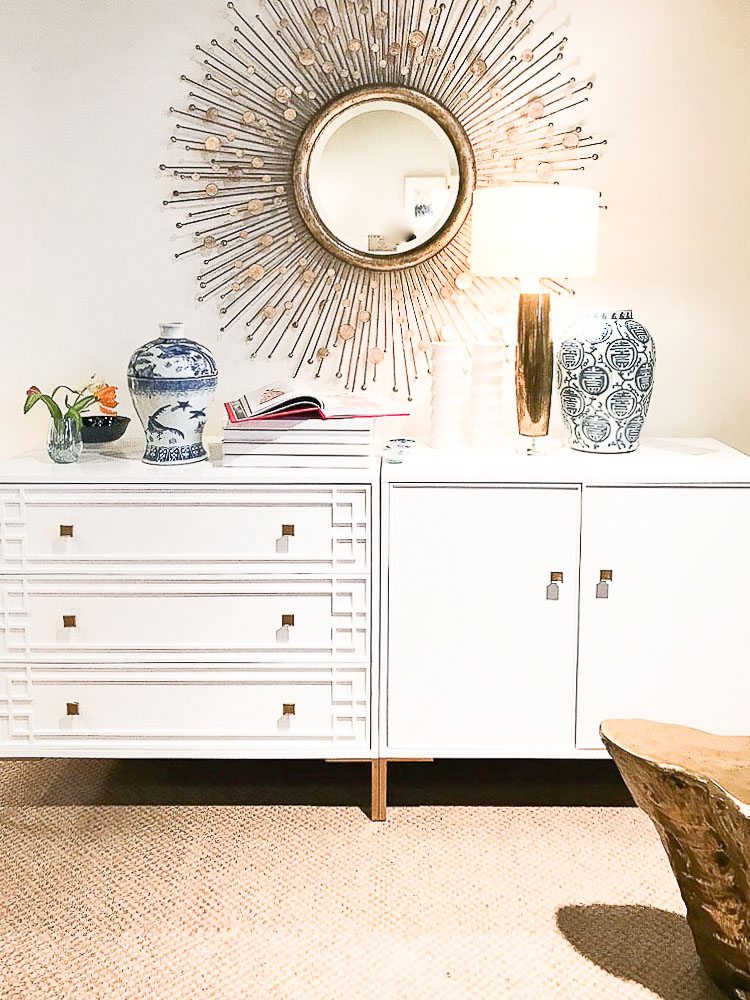 As you can see the raised moulding really makes these pieces unique and like a piece of art.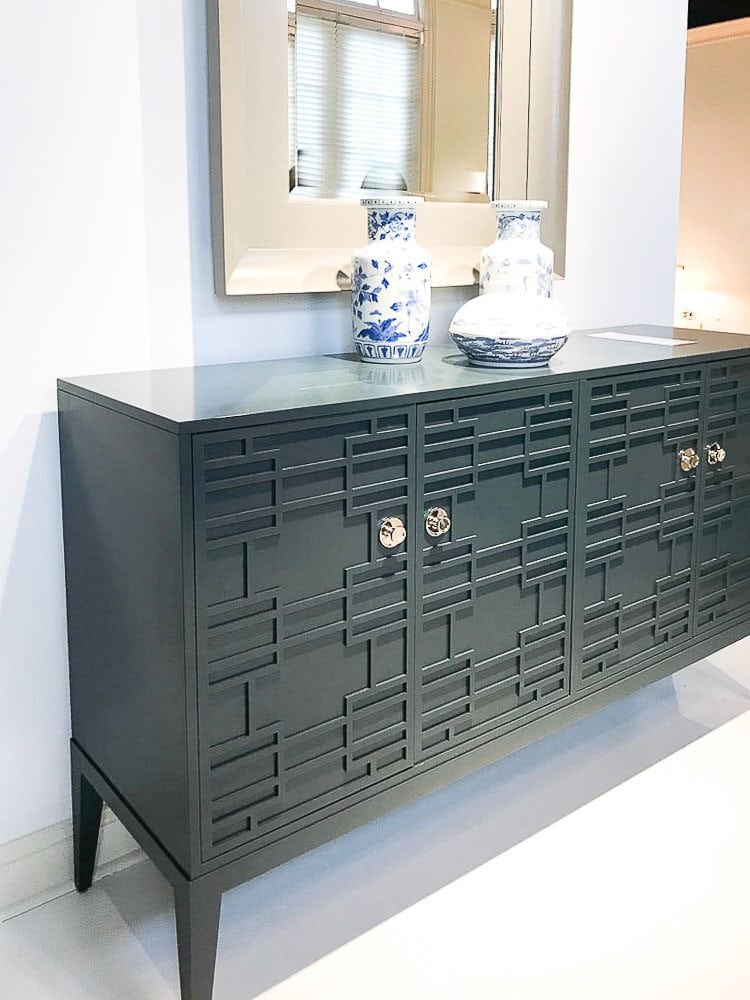 Trend 3 – Natural Woods
I have noticed that the all white kitchens are now implementing hints of natural woods again. The same is to be said for furnishings and decor. Natural wood pieces are adding hints of simplicity and comfort to spaces in the home for 2018.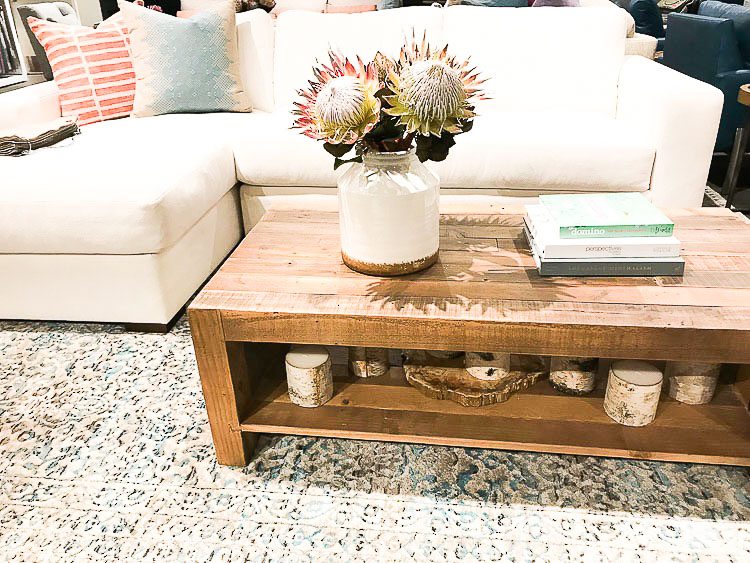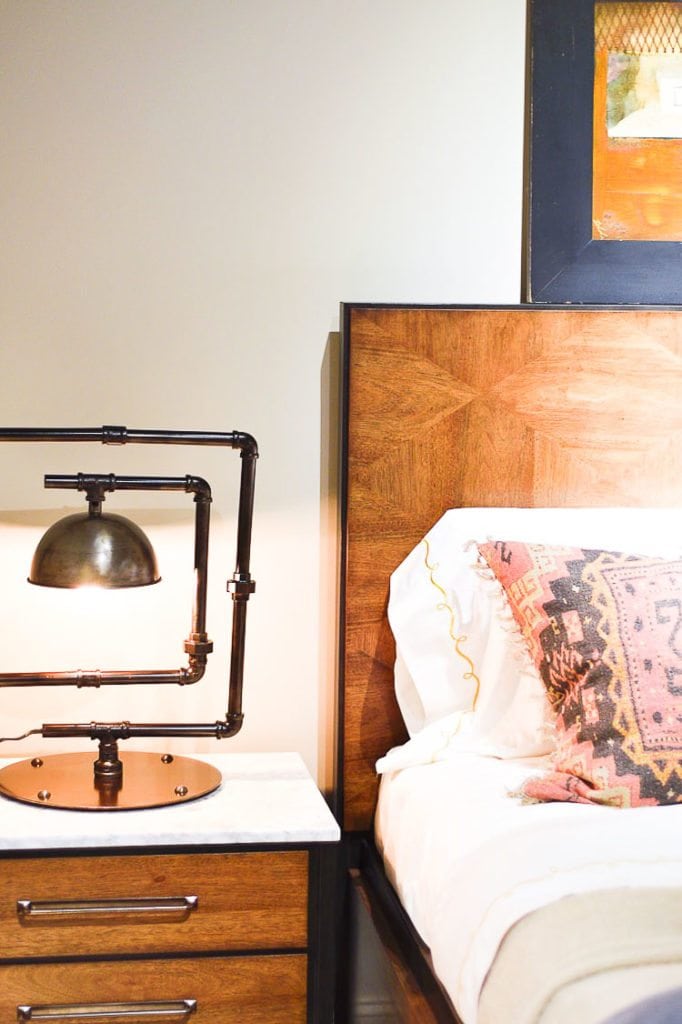 From coffee tables, headboards and desks, natural wood tones seem to really ground a space.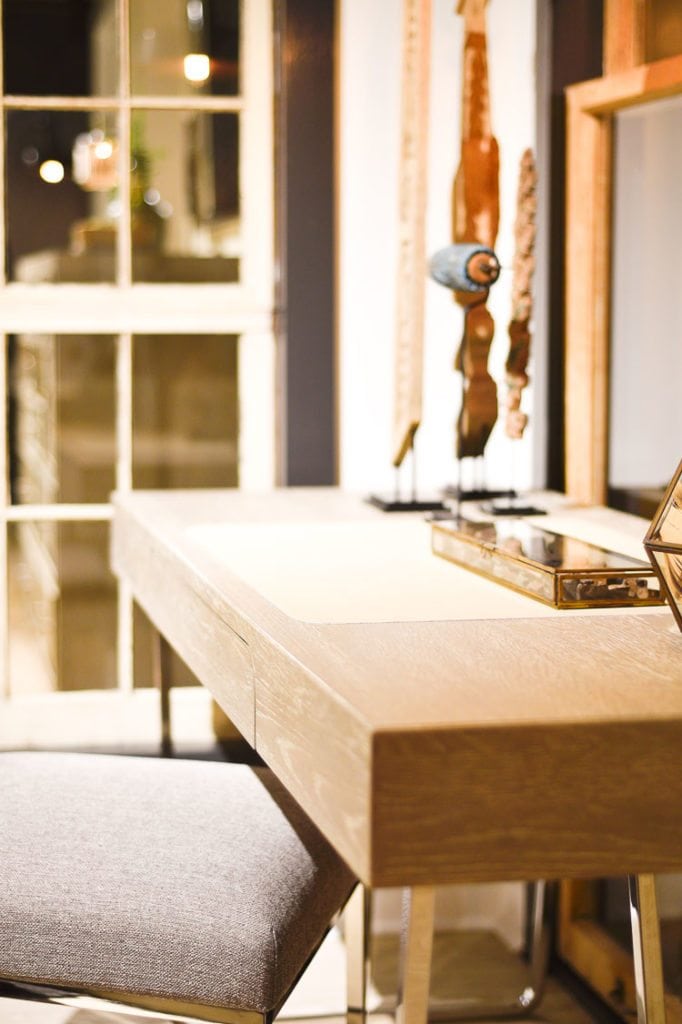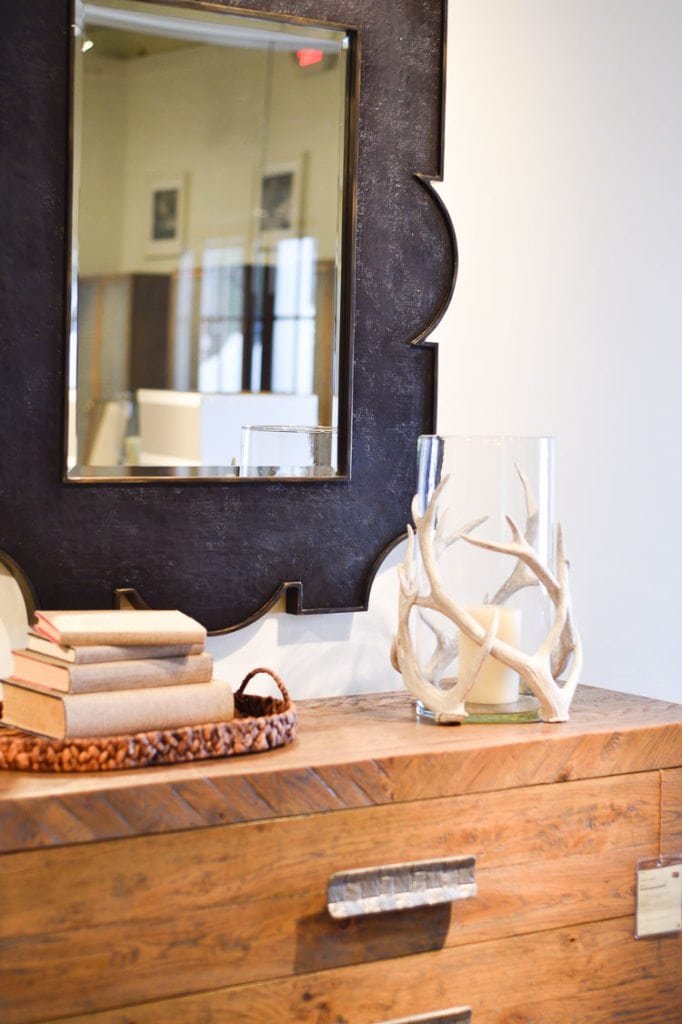 If you are not ready to embrace a large piece of furniture in this natural wood look, then think to add it in an accessory like this wood beaded strand below on a coffee table or console table.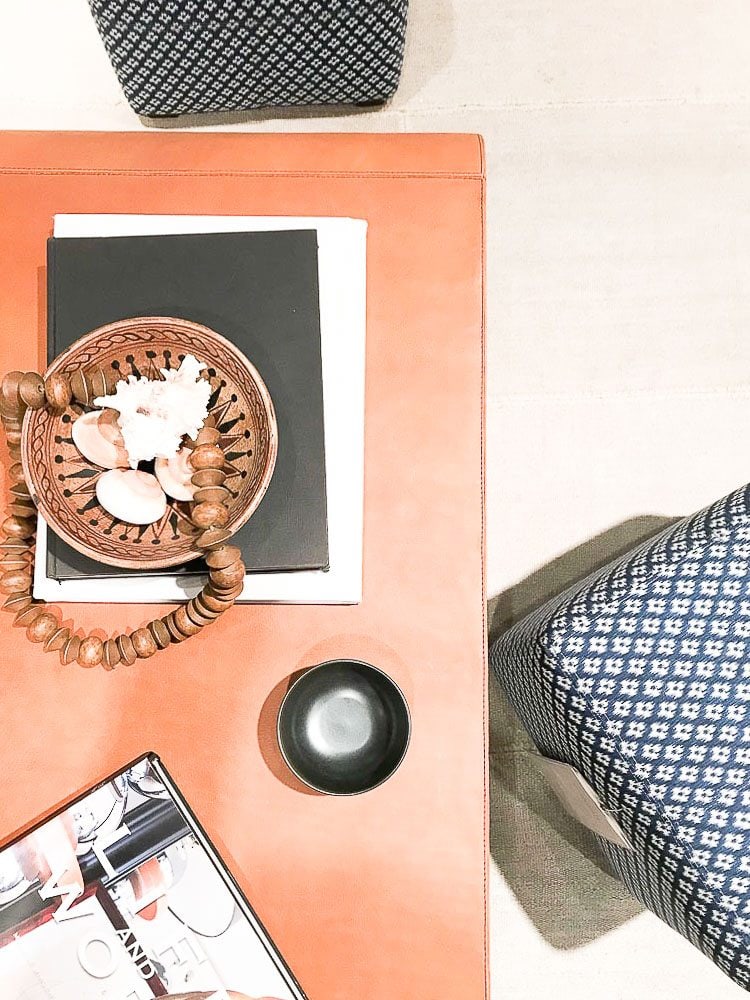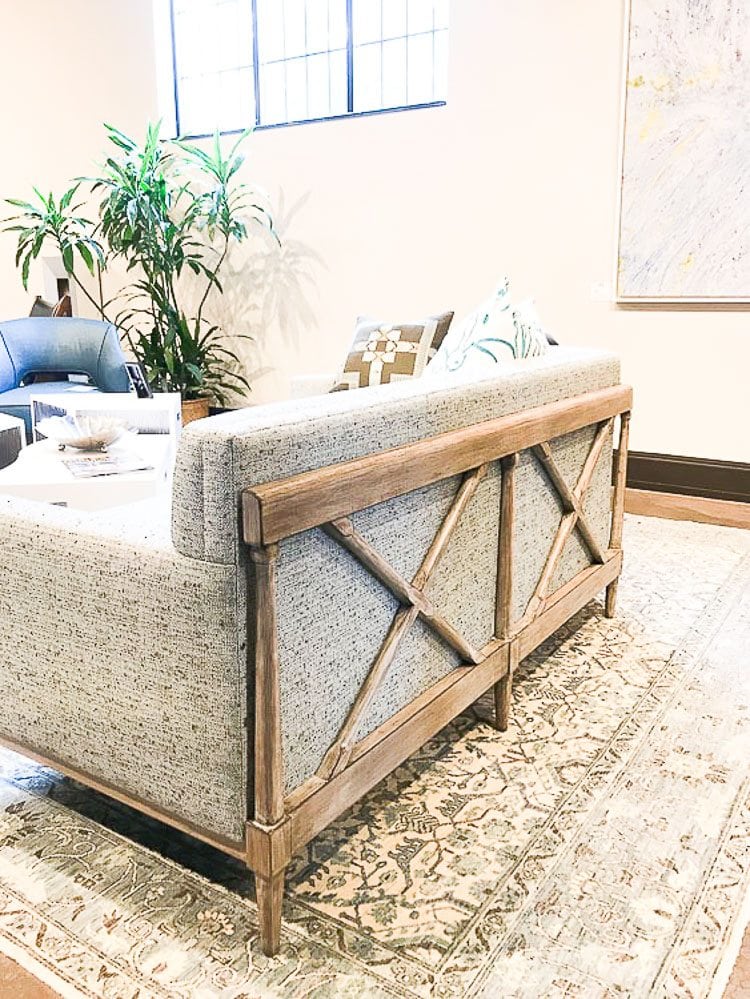 Trend 4 – Color is Back
Where is our color lovers?? Don't worry, white walls and white furnishings are still on trend but I am happy to report, color is back. Adding bold patterns and bold accents are on high trend and I love it.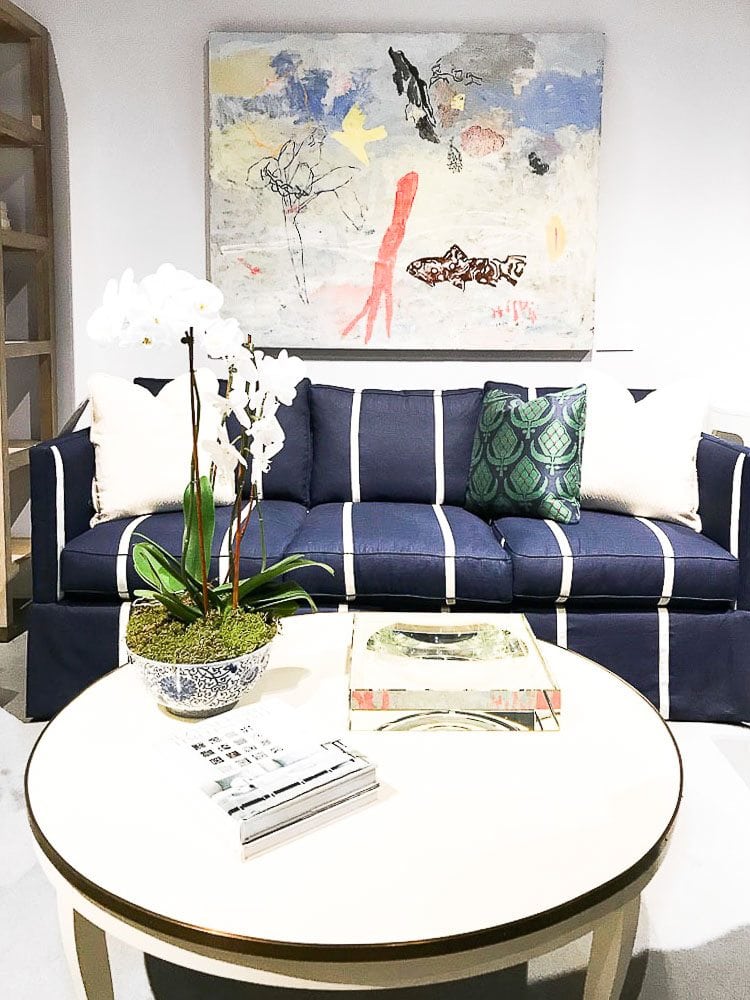 From stripes to florals, bright and bold patterns are popping up more and more in interiors this year.
I am especially loving this one below, where the chair fabric is also on the pillows to really pull the pattern and colors through the room.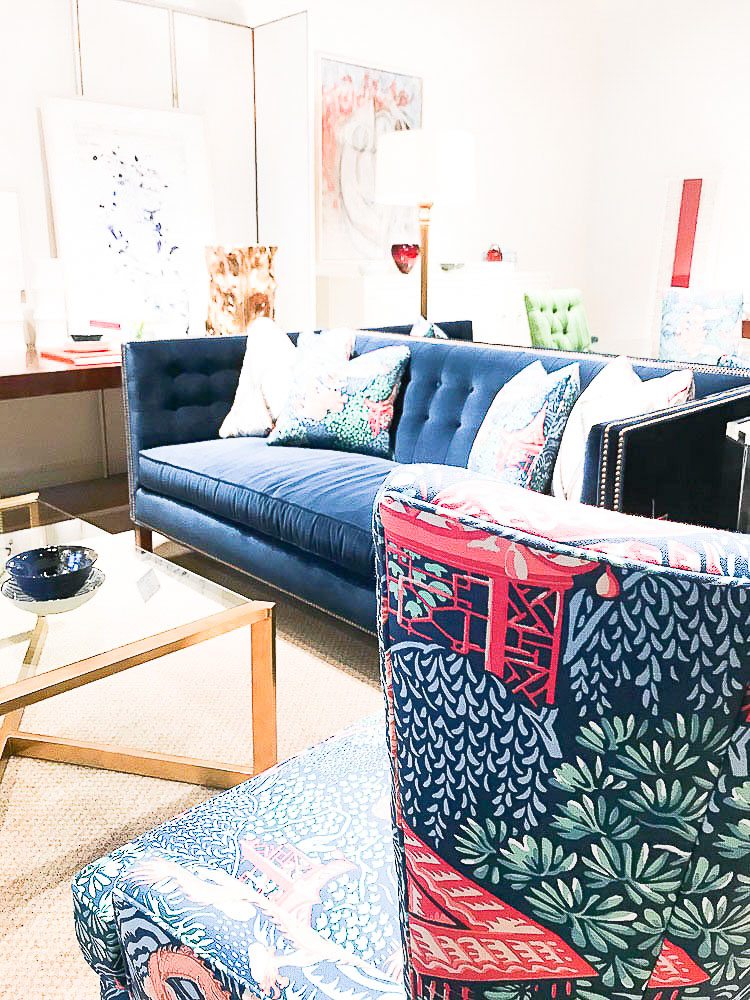 If you like a more neutral look, then this one below would be a great choice. Using soft blues and a neutral palette let this patterned floral pop.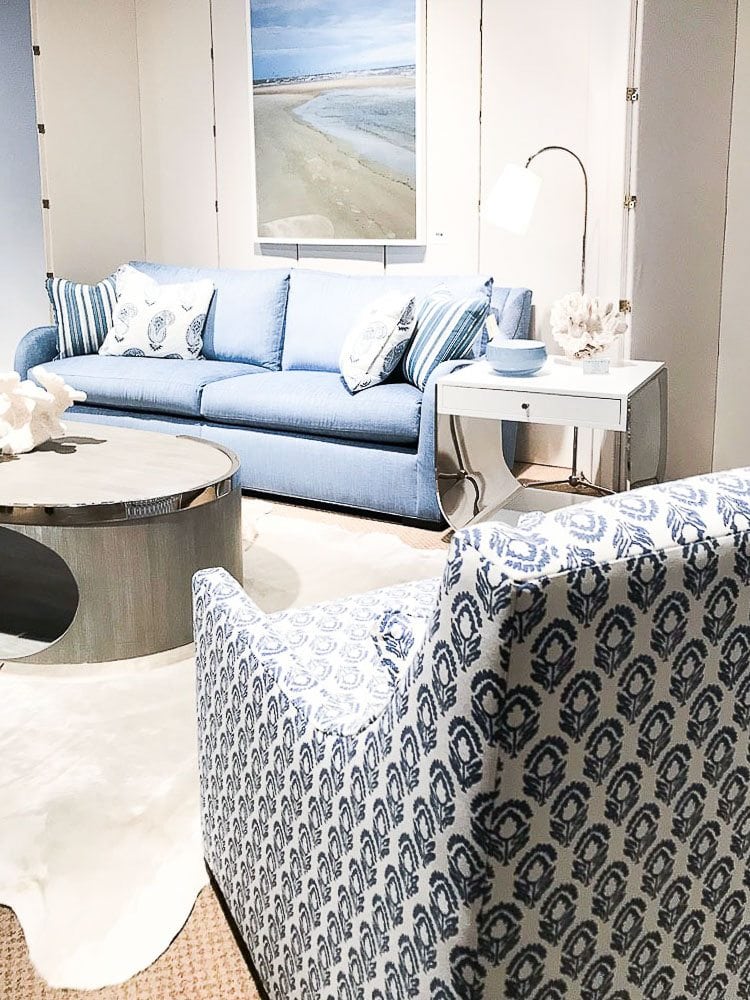 If you dare, choose your main furniture piece in your room to be your color pop!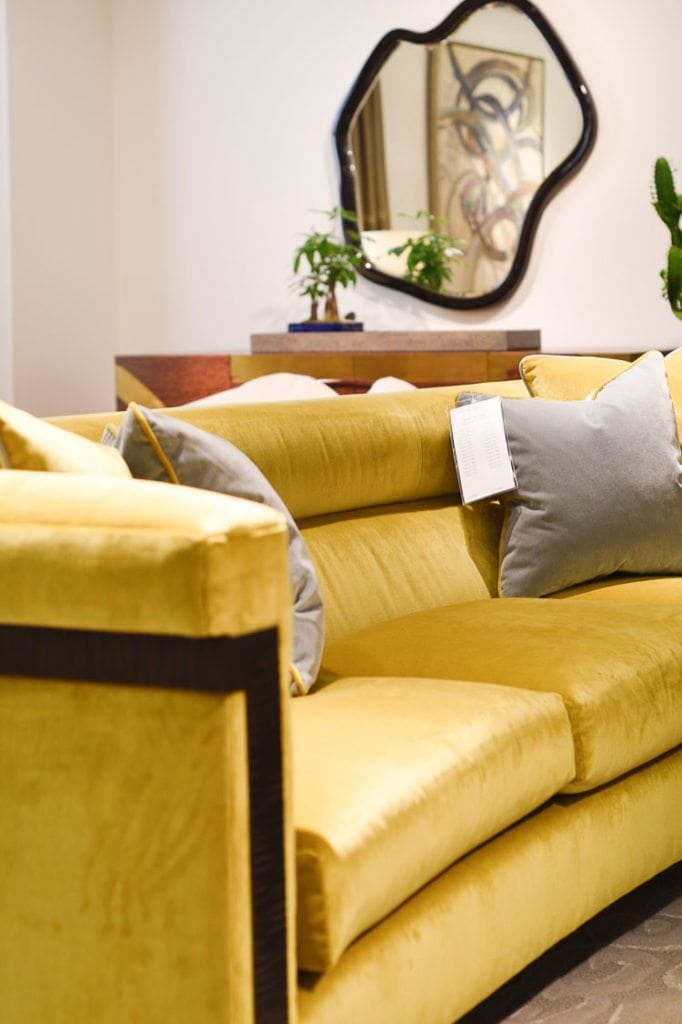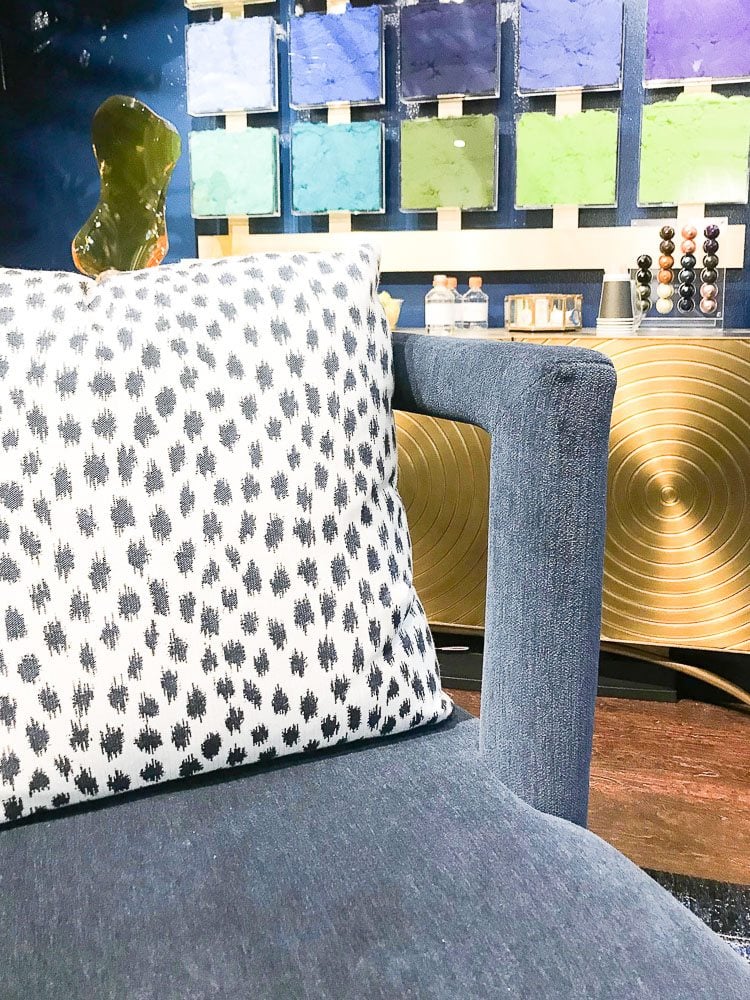 Mix lots of colors like below in different patterns and layer on a neutral sofa. We have a great tutorial + guide for you to mix and match patterns like a pro!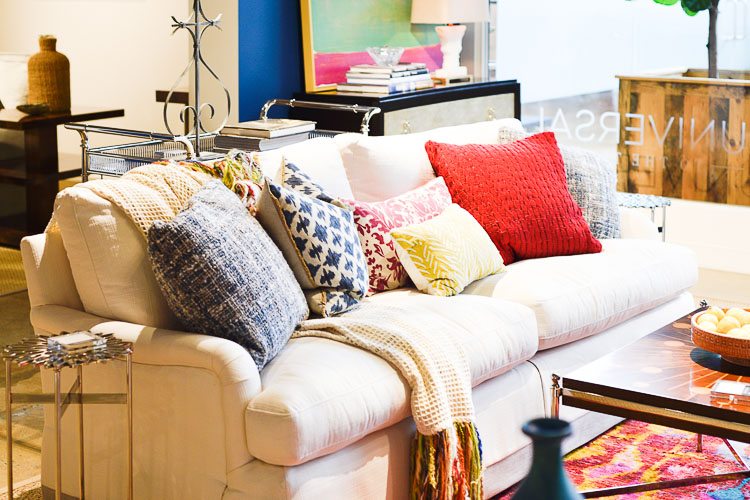 Trend 5 – Vintage Inspired Spaces
I saved the best for last. As you might know from my blog, Home with Keki, I am a vintage girl. Don't get me wrong. My entire home is not vintage, but I appreciate the touches of vintage pieces in each of my rooms. I love having that one of a kind look. Thankfully, vintage inspired pieces are being mixed into updated spaces and it looks fab.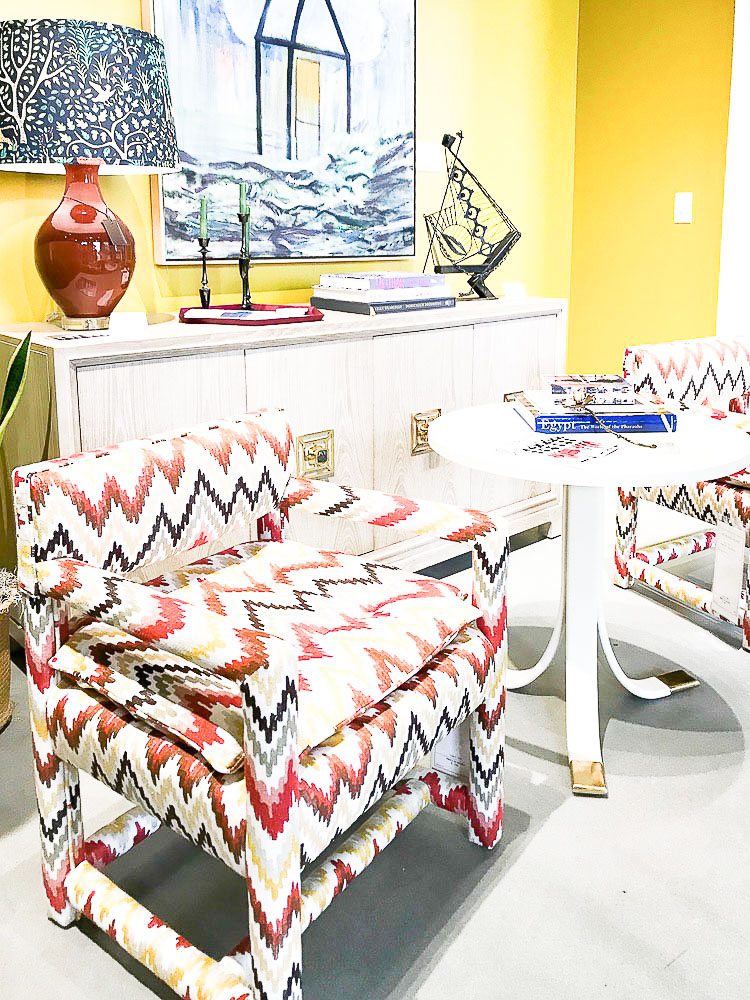 Do you remember flame stitched pieces? Well, that's what that pattern on those chairs above is and it's back. They definitely lend themselves to a more retro look.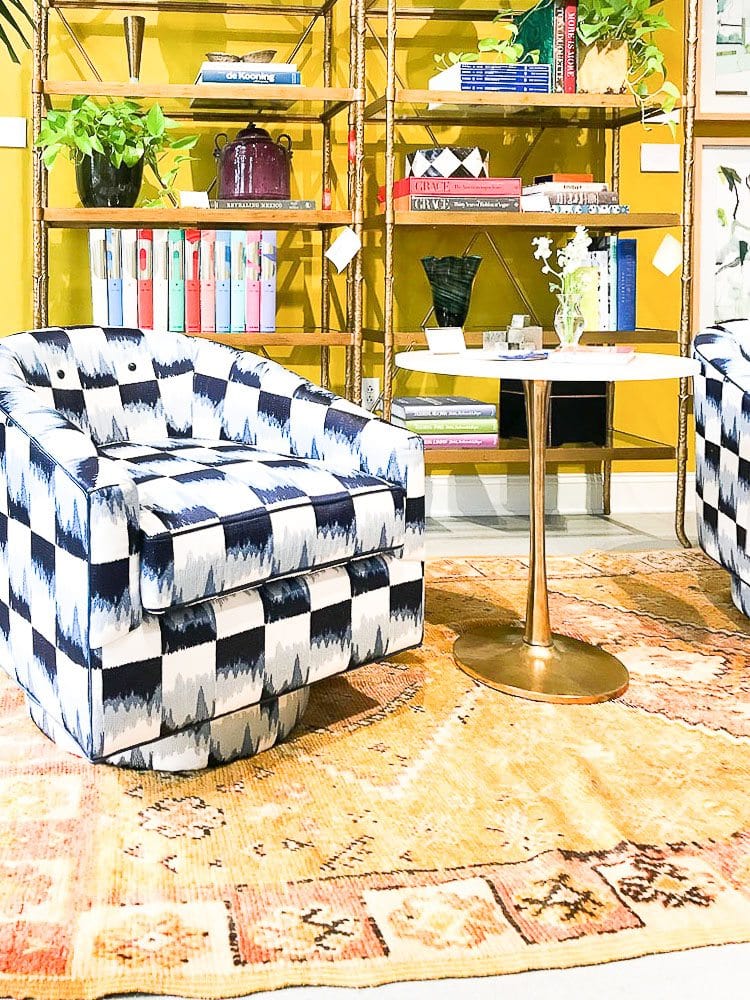 Also the silhouettes of chairs are taking a nod to the past. These kinds of chairs were very prevalent in the 70's. But they are back and updated using fabrics.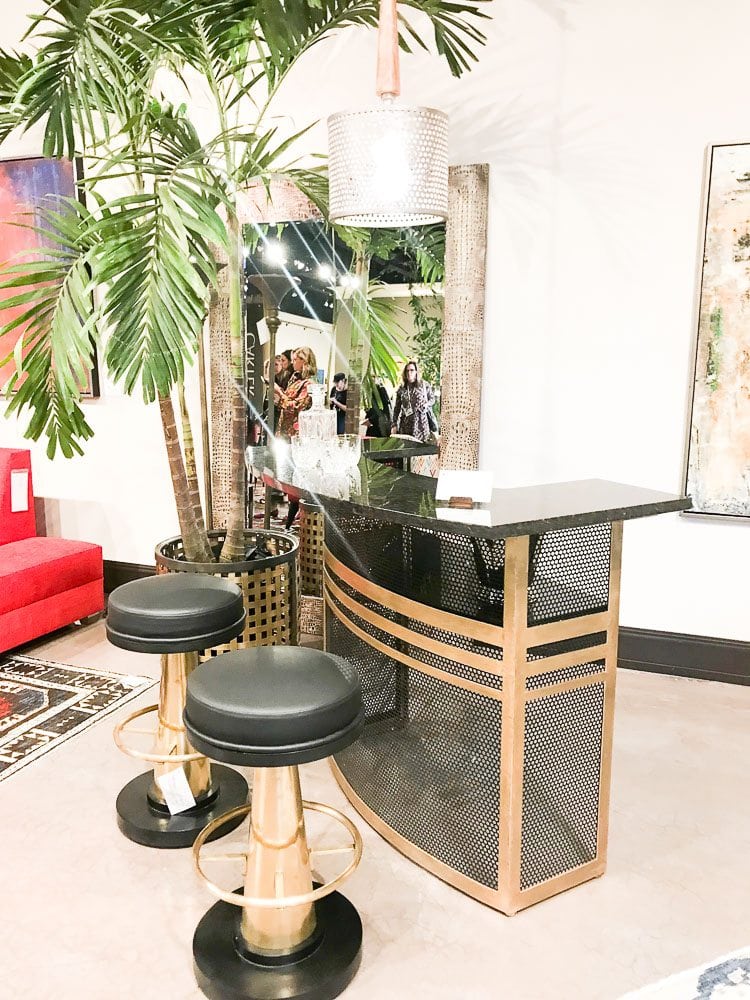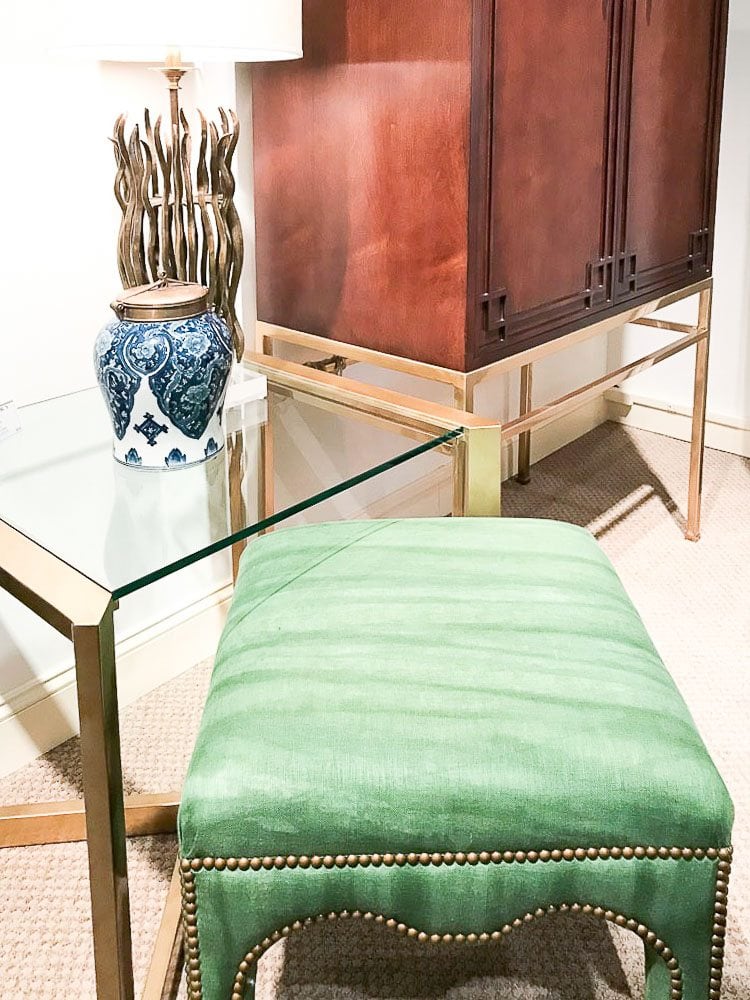 I am loving the brass nailheads and grass green color of the fabric on this vintage bench. Such a beautiful piece for a entry!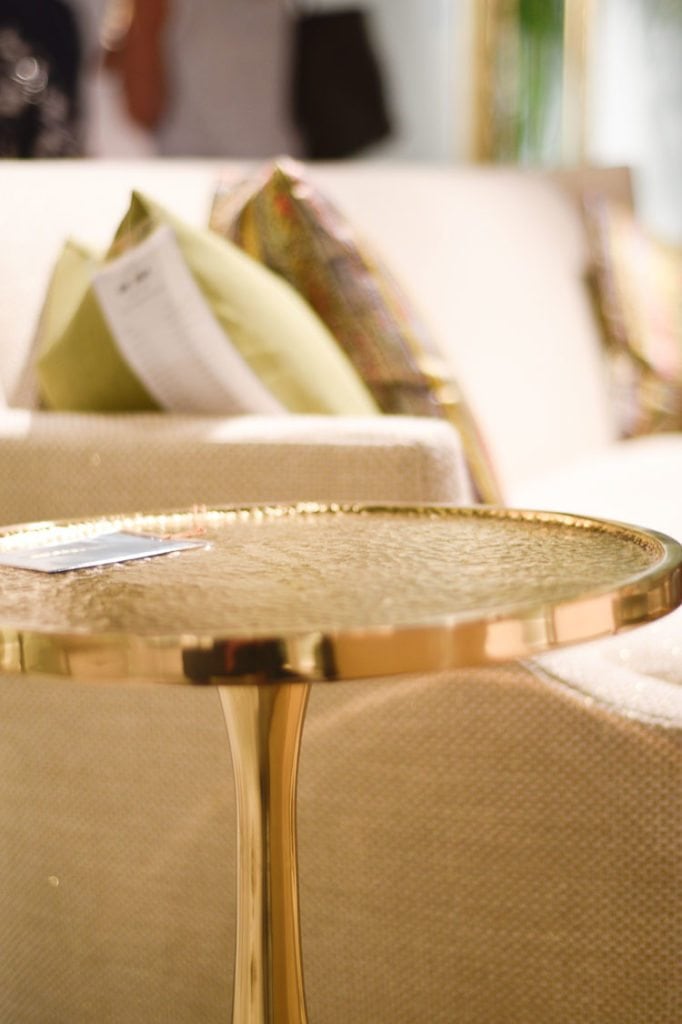 I also saw a lot of gold cigarette tables. I remember my grandmother having these in the living room. These are so perfect for small or tight spaces and next to a chair.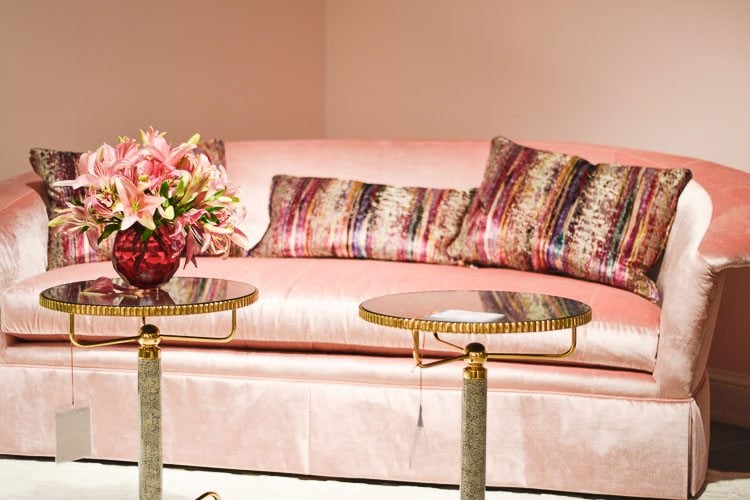 Well, I hope this inspires you in your designs for 2018 and gives you the confidence to know that just the trends are truly timeless. In other words, I don't see them disappearing any time soon, so go ahead and be bold with your design.
NEED TO BOOKMARK THIS POST FOR LATER?
PIN OUR IMAGE: